Kryštofovo Údolí

Wrote
8 articles
and follows him / her 2 travelers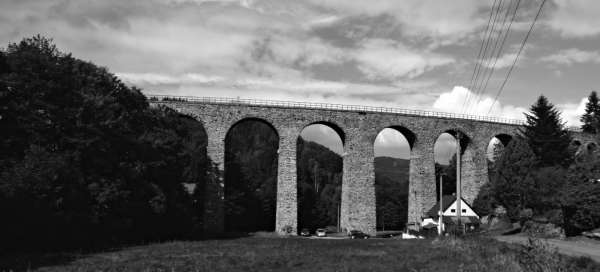 Kryštofovo Údolí is located in the deep valley of the Rokytka river below the slopes of the Ještěd ridge. Upon entering the valley, we will be amazed by the newspaper railway viaduct. Along the way we will pass many timbered cottages and cottages and admire the beautiful old church on the slope above the valley. The biggest pride, however, is the only village astronomical clock in our country, which is located in the imaginary center of the Kryštof Valley. So up the road.
Road through the woods
Our journey will start on Výpřež, from where we will follow the blue tourist sign in the direction of Novina.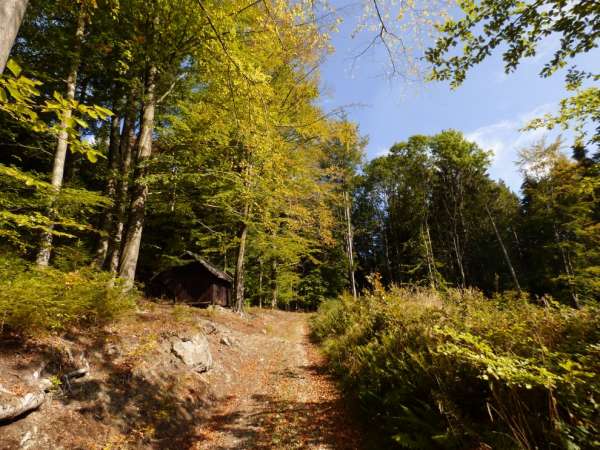 Newspaper viaduct
The massive stone railway bridge on the Liberec – Česká Lípa line in the village of Novina is nicknamed the Liberec Semmering. As a result, it makes a strange sound when the train is running, which is why the locals call it the ringing viaduct.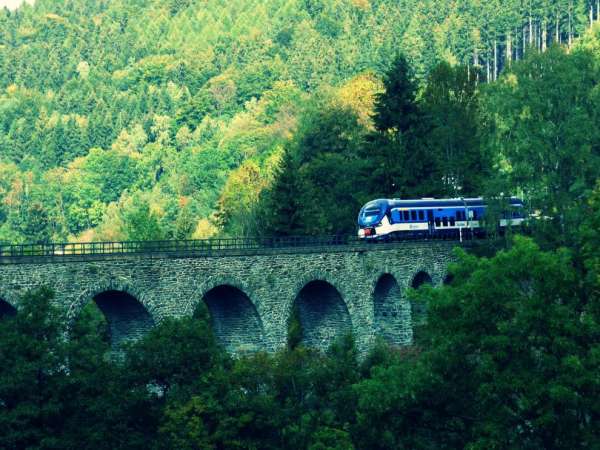 Kryštofovo údolí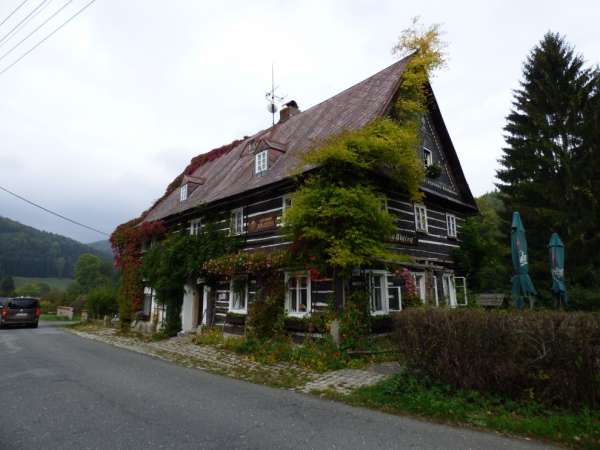 Church of St. Christopher
The wooden early Baroque church of St. Christopher beaten with slate and eternit was built in 1686 approximately on the site of a 16th century Lutheran church. The wooden bell tower is separate and stands somewhat aside. The morgue is decorated with fantastic paintings with the theme of death, which chooses between rich and poor alike.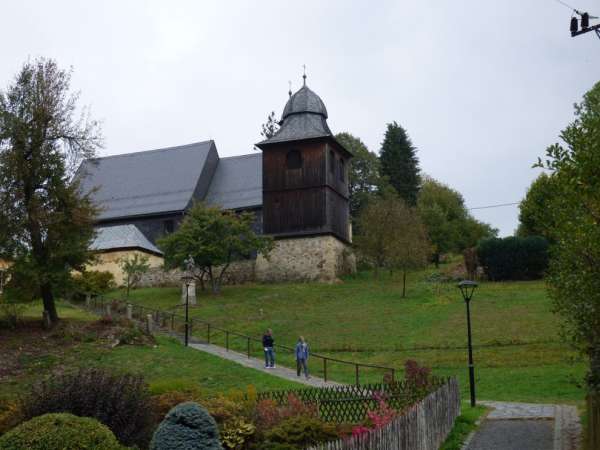 Peeing weasel
On the way through the village, you will come across an unconventional statue of a peeing weasel in a typical position, with a raised leg peeing on a bollard.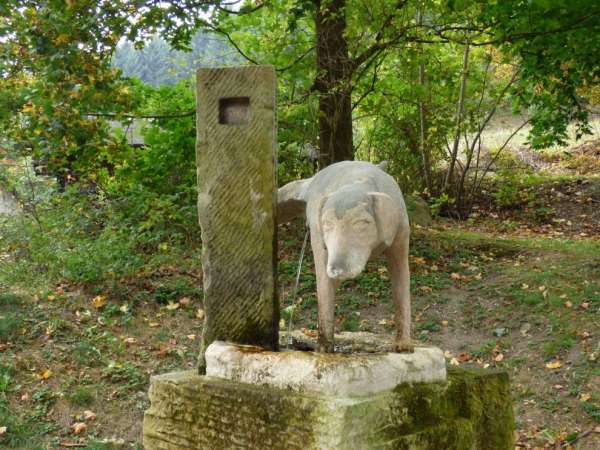 Village astronomical clock
Near the statue of the peeing weasel is the third astronomical clock in the Czech Republic. It was created by rebuilding an old transformer station. It was put into operation in 2011. The apostles' movements start every full hour from 8 am to 10 pm. It's worth waiting for the volleyball.
Applaud the author of the article!
Thanks!
Have you been there? Write a review of this place
Already rated by 1 traveler