Through beech forest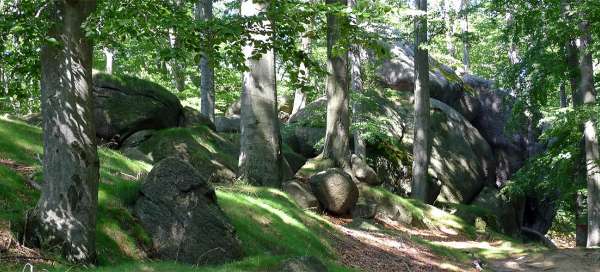 Ridge path from Albrechtice u Frýdlantu to Oldřichovské sedlo ("pass") is interesting mainly by preserved beech forests /the path leads through national nature reserve of Jizerskohorské Bučiny / and a lot of rock formations along the way – this makes a little bit different Jizera Mountains. The path leads through two relatively interesting points of view – Špičák hill (724 m asl) and Rock Castle. This part of the 7 km long ridge path over the Jizera Mountains takes about two hours. There are the panes of the educative trail along the way "Oldřichovské háje a skály" ("Groves and rocks around Oldřichov").
Ascend to Špičák
From Albrechtice the path enters to the protected area of ​​Jizera mountains and rises through the forest along the hillside of Kančí vrch ("Boar´s hill") (680 m asl), where are the only attraction bunkers from pre-war border fortification. After the yellow trail from Mníšek respectively from Liberec joins and begins to rise to Špičák, nice rocks between local massive beeches begin to appear.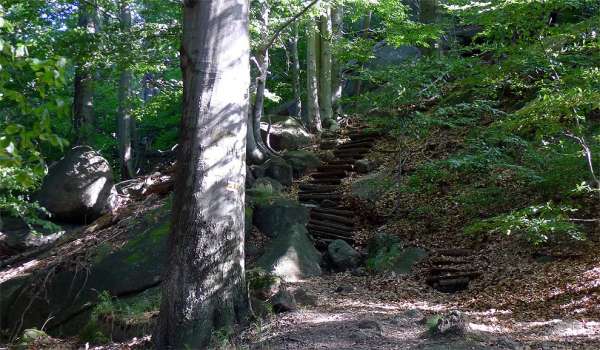 Mining rock
Just below the branch to the top of Špičák there is an interesting rock formation – Důlní skála ("Mining rock").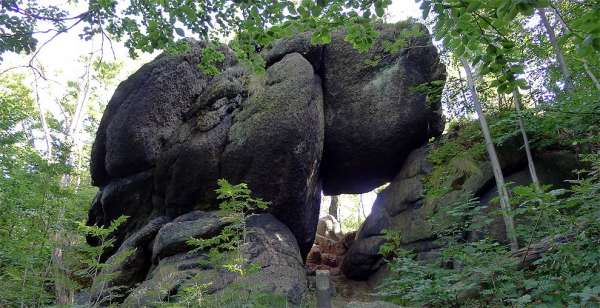 View to basin of Liberec
There is a limited view from the top of Špičák – to the plains in the north, but also to the basin in Liberec lined with Ještěd ridge, along which leads a very nice trip.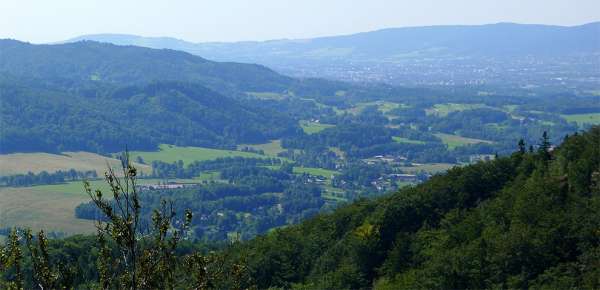 Iron ladders
The descent from Špičák is secured by several iron ladders.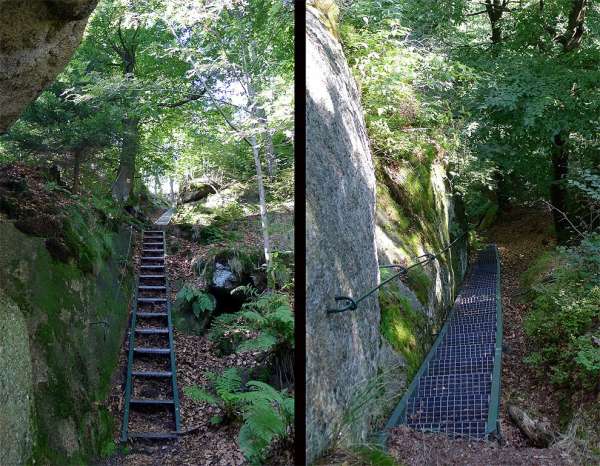 Rock formation Hřib
Among the most beautiful rock formations along the way belong also Hřib (" the Bolete").
Spring Manila
Only a short way in front of Skalní hrad ("the Rock Castle") is also spring Manila flowing from the hillside of Stržový vrch ("hill"), where you can replenish water supplies before next walk.
Rock Castle
On the northern slope of the Stržov hill directly above the canyon of the river Oleška is a small rock town.
The outlook of Špičák
There is a nice view of the heavily forested Špičák from the outlook point at the Rock Castle.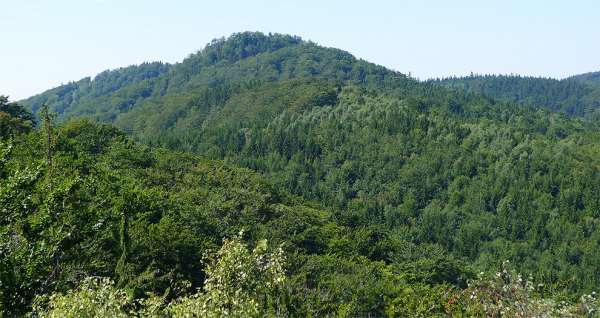 The top plateau of Rock Castle
The magic of the Rock Castle is not in the outlook from it, but rather from the rocky plateau, where is also a fireplace and you can sleep here under the stars and enjoy the romance.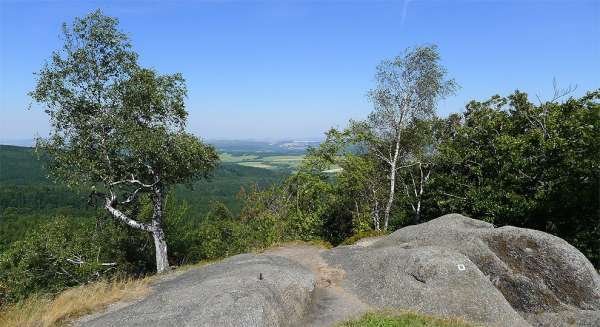 Ridge path between the rock formations
The continuing of the way is pleasant – it leads along the ridge full of beautiful beech trees and rock formations. Then follows a steep descent into Oldřichov pass, from where it is possible to continue further along the ridge or descend to Oldřichov.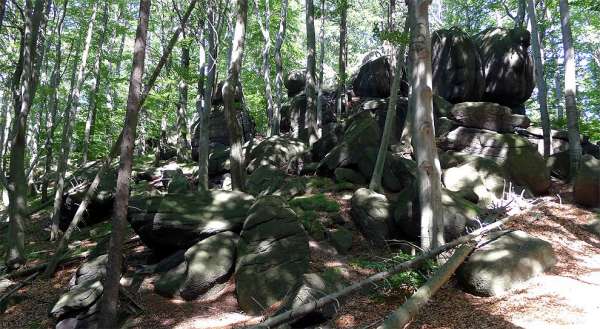 Applaud the author of the article!
Part of gigalist
Giga List:
The most beautiful hikes in the Jizera Mountains
The Jizera Mountains offer not only cross-country skiing in winter and bicycles in summer, but also countless beautiful tours and… continue reading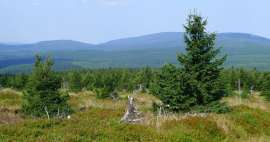 Thanks!
Have you been there? Write a review of this place
Already rated by 1 traveler