Beautiful views of the Giant Mountains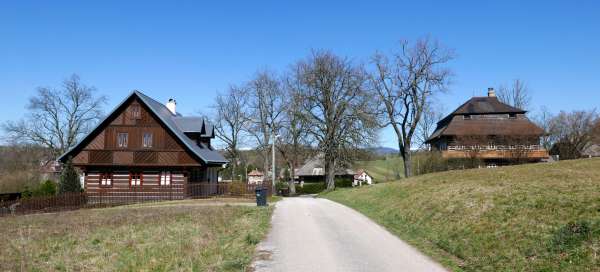 The sightseeing tour from Svojek through the Circle is such a classic in the Krkonoše Mountains. Beautiful views of the Giant Mountains and the Kozakov ridge, folk architecture and nice meadows will be waiting for you. Part of this circuit does not lead along the road, so it is suitable outside the summer, when it may already be overgrown
Svojek
The beginning of this tour is in Svojek. You can park here in a fairly large place, just in front of the municipal office. From here we continue about 250 meters to the turn uphill. The whole route is not marked for tourists, so it is ideal to have mapy.cz on your mobile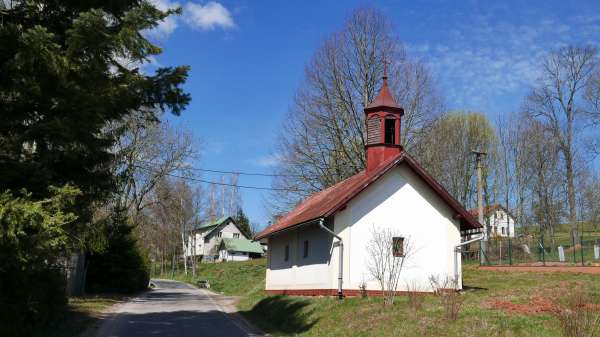 The first views over Svojko
The path leads for a while along the ugly buildings of the local farm. After about 10 minutes walk you have Svojek under you and the first nice views open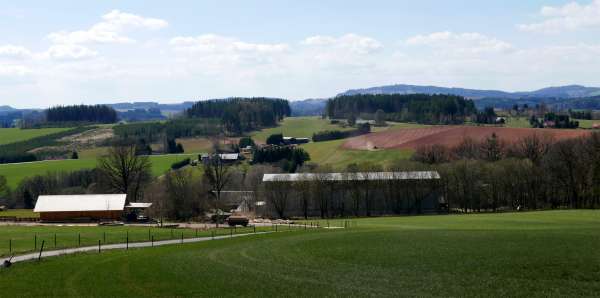 Svojek Airport
Finally you get to the hill where the airport is, just a strip of grass. The airport culminates in Na Vrších (522 m above sea level)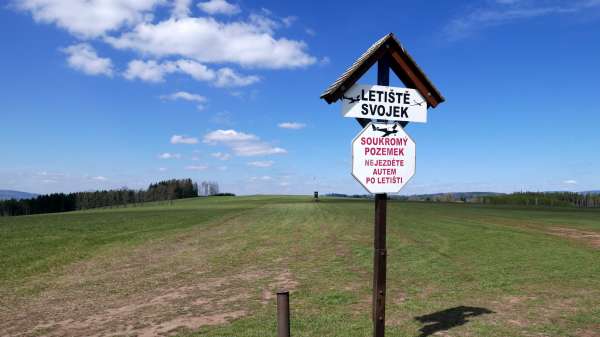 View of Montenegro
From the hill we finally see the other side to the Giant Mountains. In the distance rises the mighty Montenegro and in front of us in the valley lies the village of Kruh, where we also look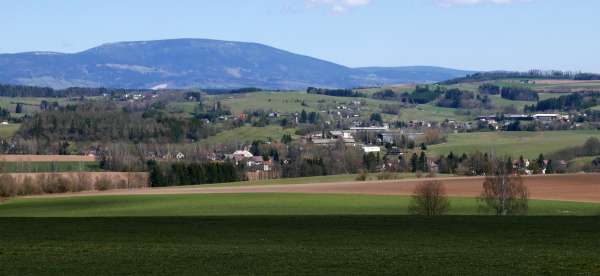 View of Sněžka
From here you can see the tip of our highest mountain – Sněžka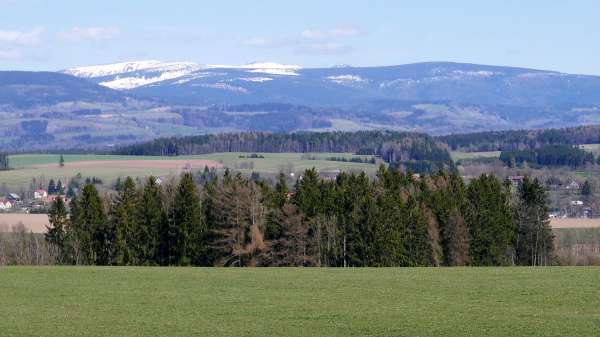 Descending to the crossroads
We slowly descend to the other side and about 600 meters from the airport we have a crossroads where we turn left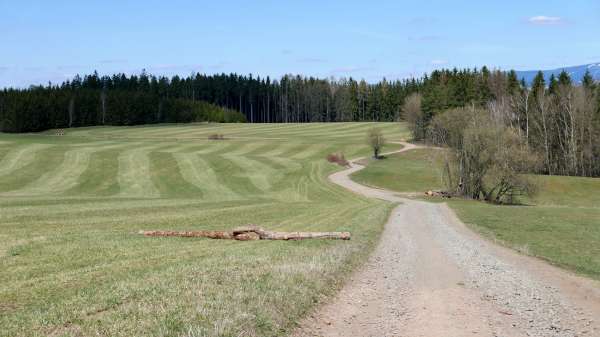 A dirt road to the Circle
From the crossroads we descend along a dirt road to Kruh, which is about 1.5 km of a comfortable but ordinary road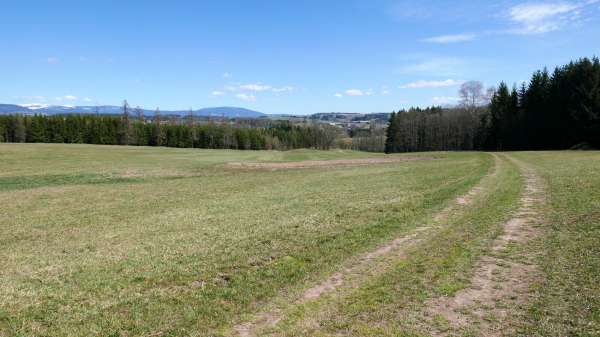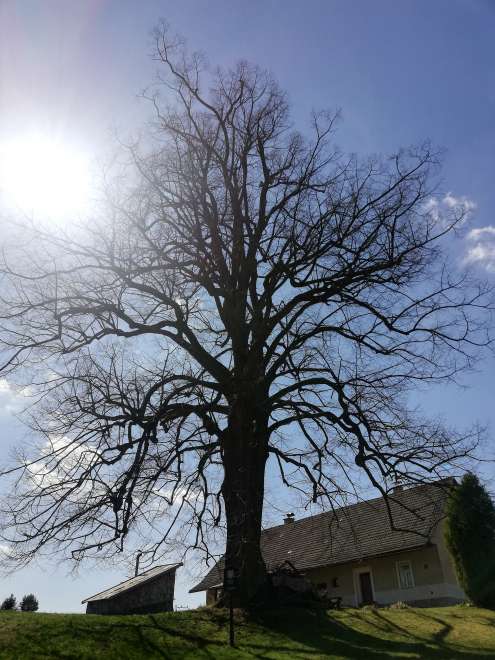 Protected lime tree in the Circle
We are finally coming to the Circle. Right by the road is a beautiful memorable lime tree. We will walk along the road only a few meters and immediately turn around and descend to Kružský potok for a while before it is uphill again
Road to Tuláček's farm
We climb up between the houses and slowly approach the magnificent Tuláček's farm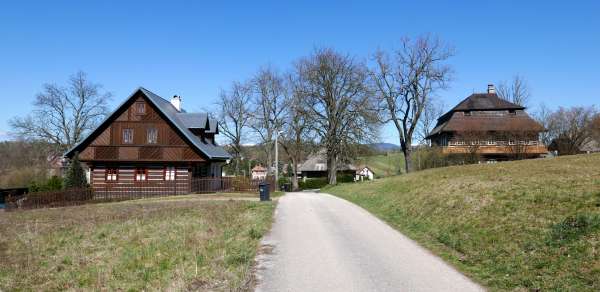 Wanderer's farm
Probably the biggest attraction on this whole circuit is the impressive Tuláček's farm, undoubtedly one of the largest folk monuments in the entire Krkonoše Mountains.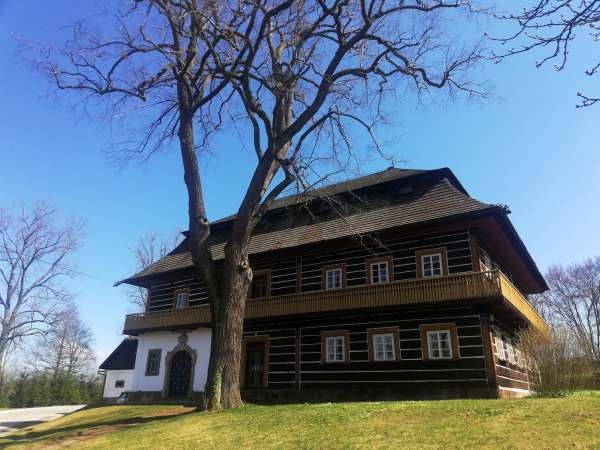 Behind Tuláček's grove
At Tuláček's farm, you have to decide whether to choose an easier route and return about 1.2 kilometers back along the road or take it over the elevation of U Tuláčkova háje (471 m above sea level). If you want to set off here, take the road in the direction of Roztoky near Jilemnice for a while. New family houses are being built here by the road, and in a suitable place take it directly uphill and go around the forest on the east side. With increasing meters, the view of the Giant Mountains will open up nicely again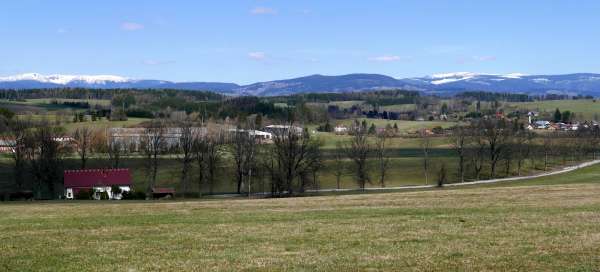 View from the top
The peak itself is just a large plateau with a view of a long serpentine on the way from Roztoky to Charles. Now go across the field to the transmitter and from it you can climb a steeper slope leading to a footpath that will take you to the southern end of the Circle and the main road. This passage may be impassable during the summer because the top of the hill is actually a field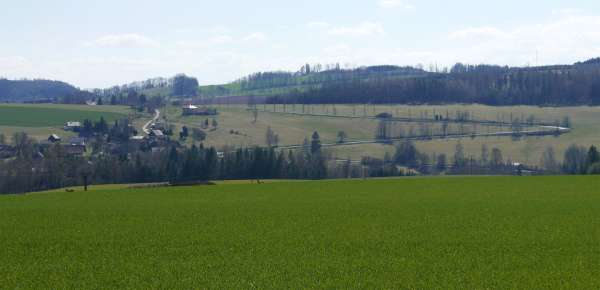 Above the Circle
The second more adventurous passage begins at the southern end of the Circle. At the last buildings, cross the Kružský stream and climb straight up the hill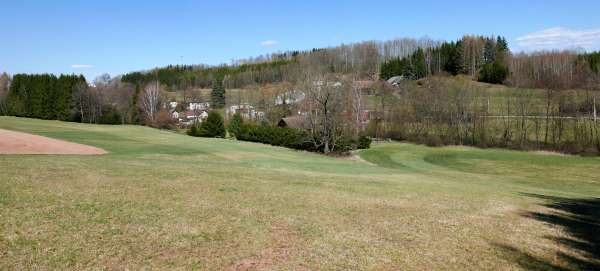 Isolated building
The landmark is a secluded building from where, in addition, the footpath continues to Svojek
Beginning of the ascent to Kamenec
From the building you can see a little noticeable trail that will lead us to the top of another hill – Kamence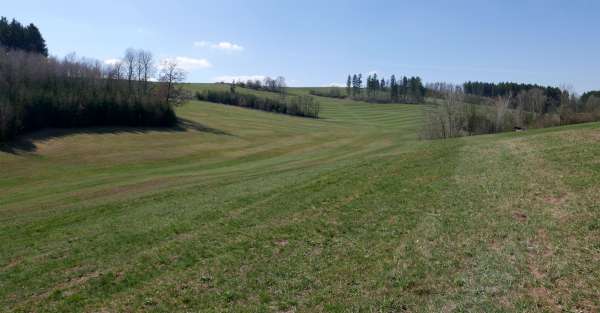 Retrospect
In a moment, the building is deep below us. we finally come across a classic dirt road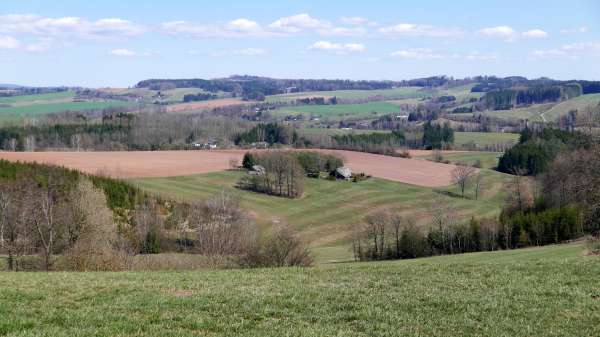 Descent to Svojek
Follow the dirt road to the flat ridge Kamence. If you do not want to do a long walk and follow the dirt road again around the farm, you can go straight down from the top and walk directly to the parking lot, which is short for about a kilometer. The clue that you are descending well is this tree, see. GPS coordinates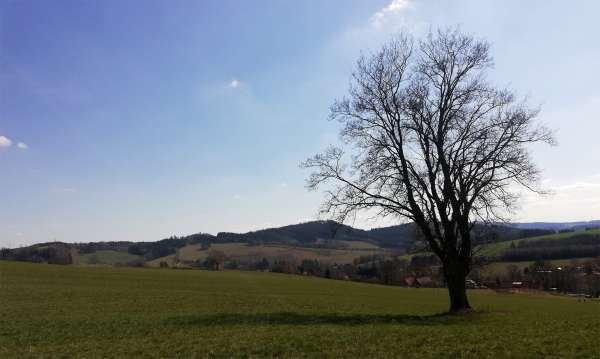 Applaud the author of the article!
Part of gigalist
Giga List:
The most beautiful trips in the Giant Mountains
You may be surprised at how many beautiful trips and tours you can take in the Giant Mountains. There are many interesting towns… continue reading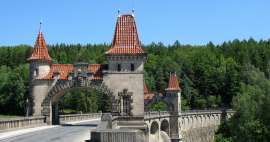 Thanks!
Have you been there? Write a review of this place
Already rated by 1 traveler