Nearest target from Diavolezzo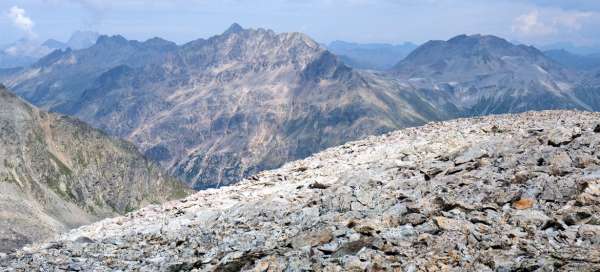 Sass Queder (3,066m) is one of the easiest Alpine 3,000m climbs because it is only 700 meters away along a simple path (even really small children can handle it) from the upper station of the Diavolezza cable car. The total elevation gain is just over 100 meters. You will of course have beautiful views of the main peaks of the Bernina mountain range, but also on the other side of the Livigno mountain range, which is not very visible from the cable car station.
The road to Sass Queder
The best description of the journey to Sass Queder is directly from him. From the cable car building, you descend to the shallow Diavolezza saddle (2,958m) with continuous views. On your left you will have the remains of a small glacier now covered with anti-melting tarps. You will then arrive at a fork in the road. A slightly more difficult route leads to the higher Piz Trovat (3,146m) and our easier walking route to Sass Queder (3,066m)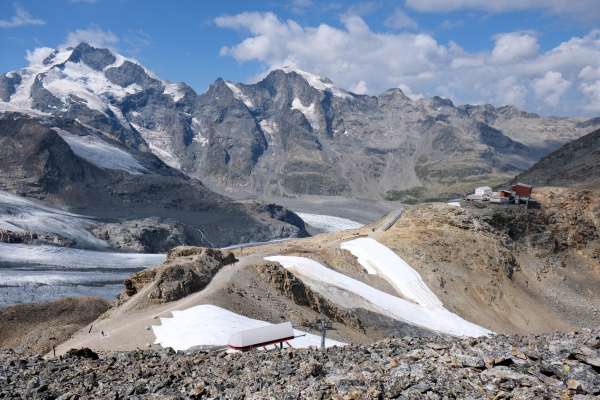 View of Piz Trovat
Sass Queder itself is a stony round hill – not a mountain with a sharp point. At the ascent there is a nice view of the neighboring "tourist" peak Piz Trovat.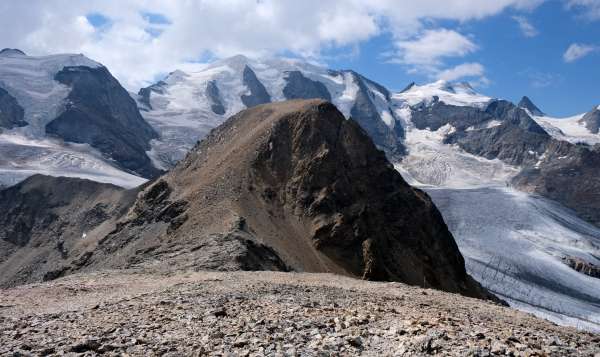 Top Sass Queder
At the top there is a tall stone man and wonderful views of Piz Bernina (and not only)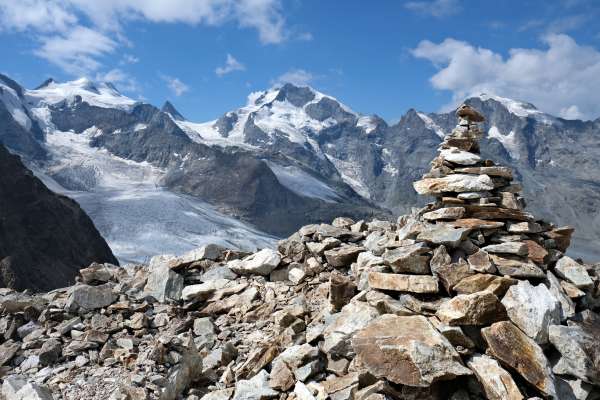 Mountain views from Sass Queder
The views from the top are truly amazing. We have giants such as Piz Palü (3,900m), Bellavista (3,922m) and Piz Bernina (4,048m) almost within reach.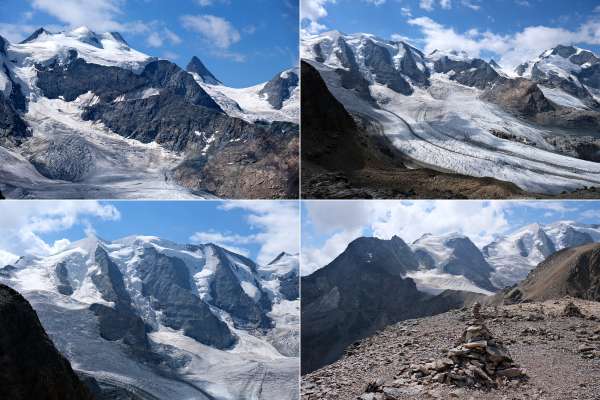 Peak plain
The peak itself is actually just a vast stony plain. It is definitely worthwhile not only to be at the top, but also to head north for the views on the other side.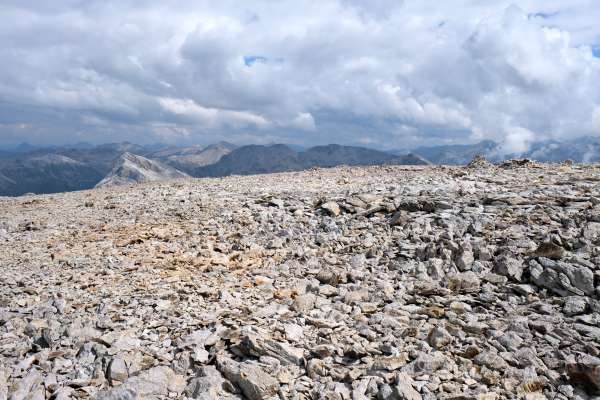 View of Piz Alv (2,975m)
To the north lies the significantly lower, but still interesting, Livigno mountain range. Directly across the valley is the beautiful peak of Piz Alv (2,975m). The bottom station of the cable car and the road to the Bernina Pass can be seen directly below you.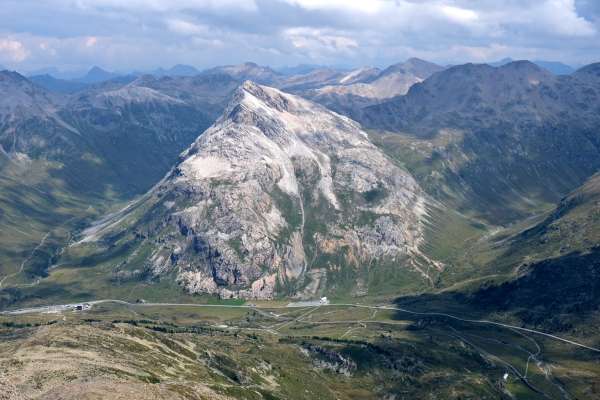 View of Pass Bernina
At the same time, there is a beautiful view of the Bernina Pass with its lakes from the edge of the summit plateau.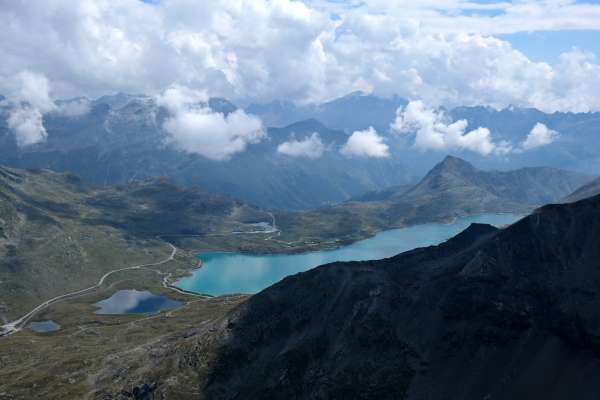 View of Munt Pers (3,207m)
The third tourist destination, the most physically demanding, from Diavolezza is Munt Pers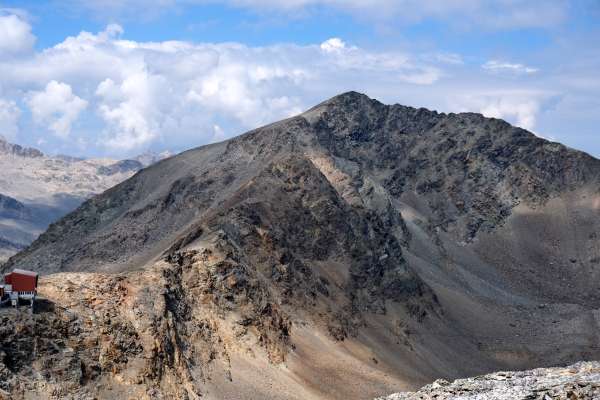 Top Sass Queder
When walking along the rock plain, the peak of Sass Queder looks like a small pyramid sticking out above the surroundings.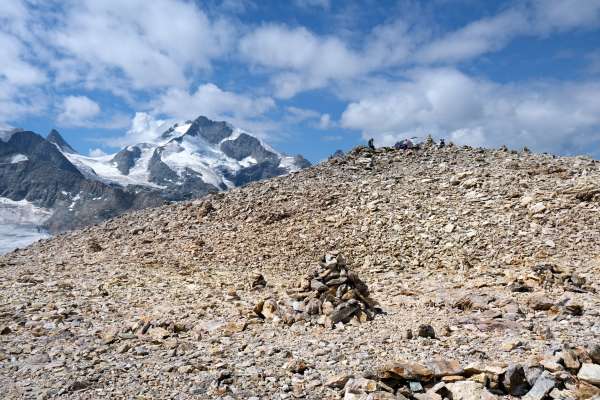 Applaud the author of the article!
Articles nearby
Thanks!
Have you been there? Write a review of this place
Already rated by 0 travelers