Mysterious view of the Lusatian Mountains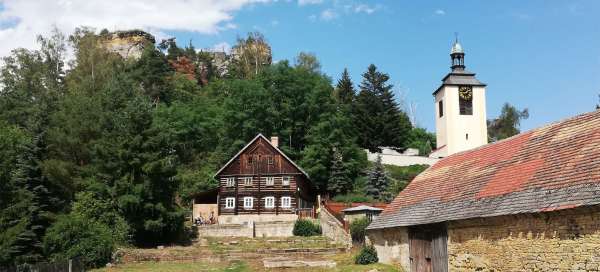 The dominant feature of the small village of Jestřebí, located right next to the busy junction of the main roads 9 and 38, is the lookout rock with the rest of the castle. A branch from the main tourist route E10 (Máchova cesta) leads to the castle. A steep staircase takes you to the top plateau with beautiful views
Jestřebí
Right on the outskirts of Jestřebí you will find two restaurants – Hostinec Na Rychtě located in a historic timbered building and next to the Restaurant under Habstein. Here it is possible to park and head in the direction of the castles. Along the way there is still a large playground, which will be appreciated especially by small children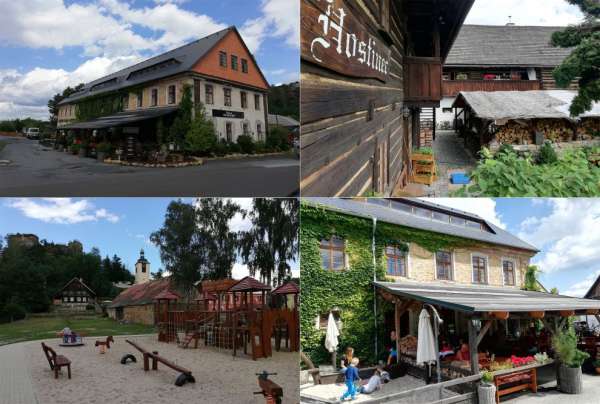 View of the Jestřebí castle
From the playground for children there is a nice view of the Jestřebí castle, although the bigger feature is a nice timbered building. Along this cottage, a shortcut leads to the castle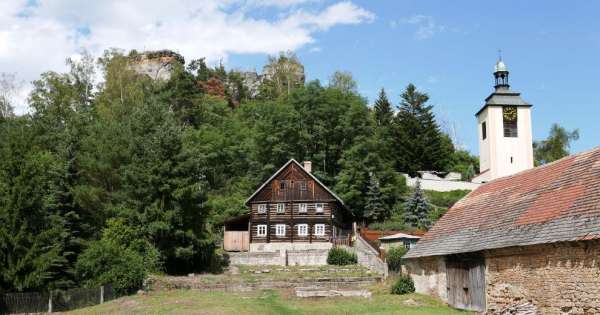 Entrance to the castle Jestřebí
After ascending the castle, you will definitely be interested in entering it. There is a small circular tower, in which there is a staircase to the interior of the sandstone massif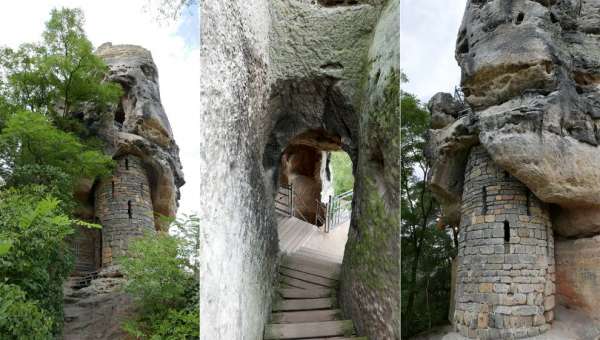 Steep stairs
For some tourists, the biggest experience of the visit is climbing the steep stairs of the castle tower
The top of Jestřebí Castle
After ascending to the very top, you may be surprised that there is a large plateau overlooking all sides, but no more significant remains of the castle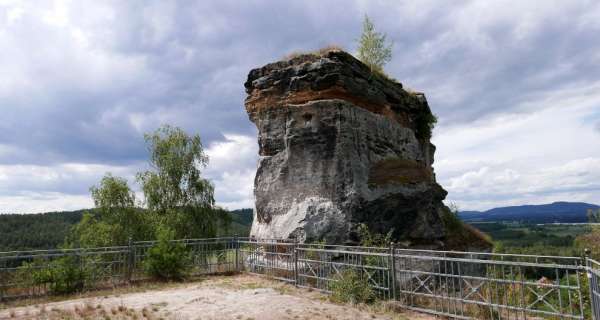 View of Bezděz
The south-eastern view is over the hills at Mácha's Lake to the huge Bezděz Castle on the horizon. Under you, as if in the palm of your hand, you have Jestřebí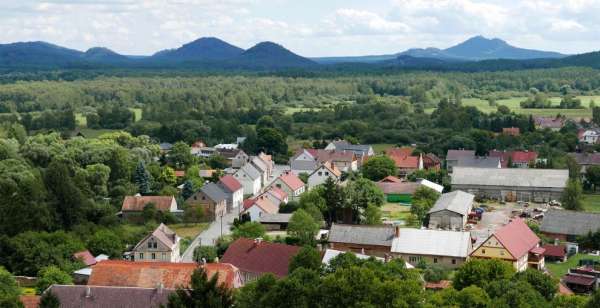 View of Lysá skála
To the north is an interesting Lysá skála – the best view far and wide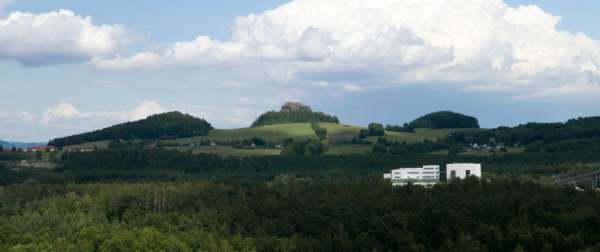 View of Maršovický vrch
To the south is a nice view of Maršovický vrch with a huge quarry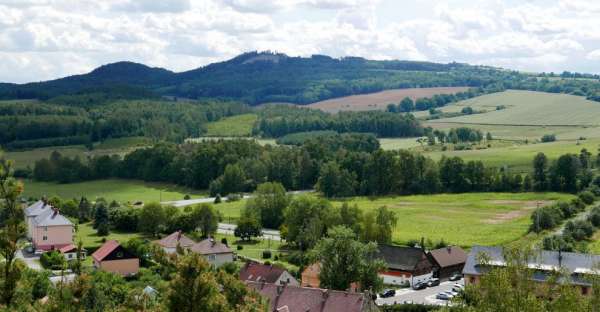 View of the Lusatian Mountains
To the north, the Lusatian Mountains with the dominant Klíč can be seen in the distance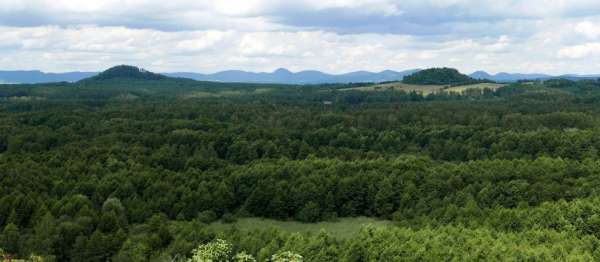 View from below
As a bonus, you can finally bypass the entire castle massif and enjoy the vertical walls of the sandstone rock.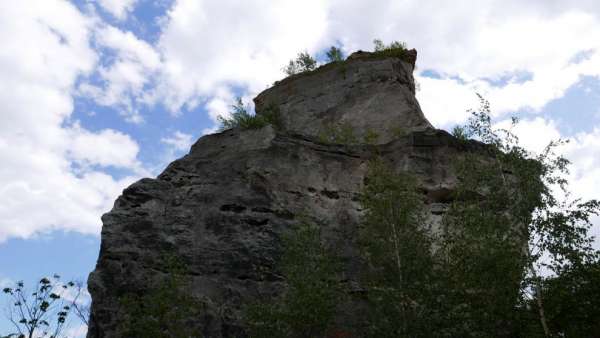 Applaud the author of the article!
Part of gigalist
Giga List:
The most beautiful trips in the Kokořín region
Kokořínsko and Mácha region – a large protected area where you can take a number of beautiful trips and tours. You will find… continue reading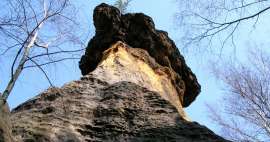 Thanks!
Have you been there? Write a review of this place
Already rated by 1 traveler