Great view of the Bohemian Central Mountains and the Lusatian Mountains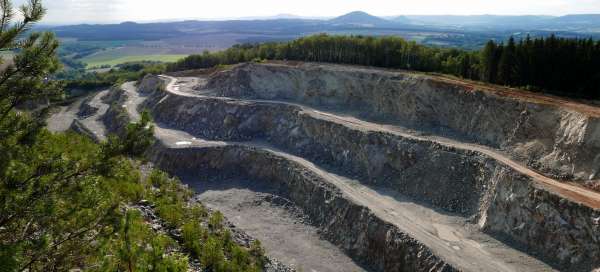 Maršovický vrch (515 m above sea level) lies just a short distance from the protected landscape area Kokořínsko. It is a significant landmark of the region with a beautiful view of the Lusatian Mountains and the Czech Central Mountains. Unfortunately, most of its top part is occupied by a quarry for stone, so be extra careful when looking from the edge.
Views from Maršovice
The ideal starting point for this short hike is the cottage village of Maršovice (400 m above sea level), to which a narrow road leads. From Maršovice itself there is a beautiful view, especially of the Lusatian Mountains. The second option is to make a short detour from the red hiking trail connecting Jestřebí with Macha Lake.
View of the top of the hill Maršovický vrch
From Maršovice, head east along a wide forest path (strewn with stone) leading to the saddle below Maršovický vrch (there is already a red hiking trail). As you pass a small meadow, on the edge of which a secluded cottage stands a few tens of meters above you, don't forget to turn onto a path rising into the forest. It is ideal to have GPS and mapy.cz turned on. After about 300 meters you will reach only a few meters from the end of the quarry. When you climb to the edge you will see the top of the hill (current) where our next steps will lead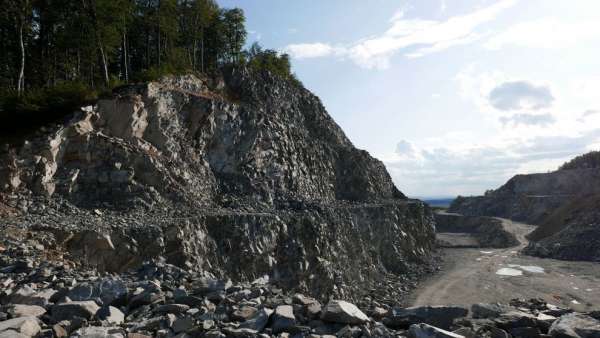 View of the quarry
The ascent path to the top of the hill leads along the southern part of the quarry. Go steeply uphill through the beech forest. From the edge of the quarry is an interesting view of the dredged interior of the hill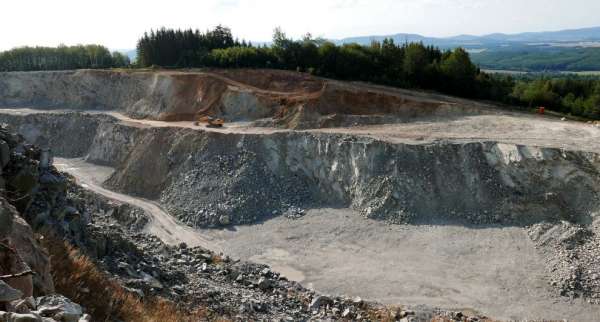 Lusatian mountains in the palm of your hand
The view to the north is beautiful, when you have the entire Lusatian Mountains in the palm of your hand. Dozens of hills can be identified from here
View from the top of the hill to the Czech Central Mountains
From the top of the hill you can see not only the dominant Vlhošť in the foreground, but also Milešovka or Hazmburk on the horizon.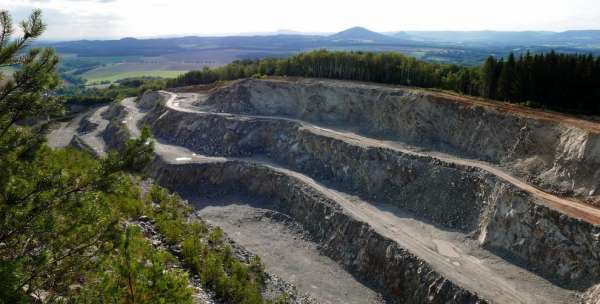 View of the Key
Česká Lípa, Nový Bor and the unmissable Klíč are also nicely visible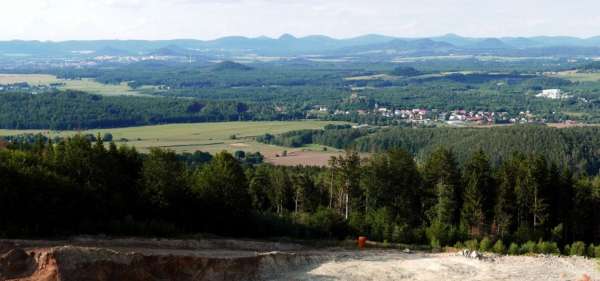 Applaud the author of the article!
Articles nearby
Part of gigalist
Giga List:
The most beautiful trips in the Kokořín region
Kokořínsko and Mácha region – a large protected area where you can take a number of beautiful trips and tours. You will find… continue reading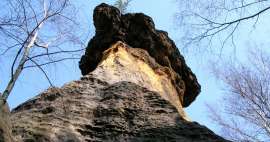 Thanks!
Have you been there? Write a review of this place
Already rated by 1 traveler