Empire gem
Kačina Castle is unique among Czech castles. It is the most important building of Empire architecture in Bohemia. The chateau was built by Jan Rudolf Chotek as a summer residence in the years 1806–1824. Jan R. Chotek owned the side estate of Nové Dvory, but the local Baroque chateau no longer suited him, so he had a more modern Kačina chateau built on the only ridge in the area (called "Na Kačinách"). Now you can visit 5 sightseeing tours, a large park or greenhouses in the castle.
First impressions
The castle can be seen through the trees from the road, but the closer we get to it, the more majestic. The tour of the castle is divided into 5 circuits. The first and newest are the background of the castle and the newly opened stables, located under the castle. The 2nd circuit offers a tour of the interiors. The 3rd circuit will take us to the castle library, pharmacy, theater and greenhouse. The 4th circuit is an interactive tour of the castle and the 5th is a current exhibition.
Gardens
In front of the castle we can see the gradually emerging castle garden. Furthermore, behind the castle building is the castle park. The local castle park is older than the castle building itself, as it was created during the preparations for the construction of the castle. Today it is transformed into an English park with a number of small buildings. An educational trail leads through the park.
Herb garden
Behind the castle greenhouse there is a herb garden. In addition to a large number of herbs, we can also admire the sundial here.
Interiors
Kačina Castle is one of the few where it is allowed to take photos indoors.
Interiors 2
The interiors are decorated with period furniture and beautiful chandeliers. In most rooms, the original parquet floor is preserved.
View from the park
The view of the castle is worth it from all sides :)
Walk through the park
We will end the tour with a walk through the castle park.
Applaud the author of the article!
Part of gigalist
Giga List:
Trips to castles and chateaux in the Czech Republic
The Czech Republic abounds in many beautiful chateaux, castles and ruins. This selection of trips will advise you on where to go… continue reading
Part of gigalist
Giga List:
The most beautiful trips in Central Bohemia
Surprisingly, you can take dozens of beautiful trips in Central Bohemia. However, it also extends partly into the Bohemian… continue reading
Part of gigalist
Giga List:
The most beautiful trips in the Czech Republic
The Czech Republic is extremely diverse in terms of small size. Here you will find several beautiful mountains, Tertiary… continue reading
Thanks!
Have you been there? Write a review of this place
Already rated by 5 travelers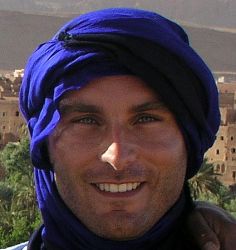 Zámek je opravdu impozantní. V parku se mě nejvíce líbil historický most obklopený mohutnými stromy. Určitě stojí za návštěvu