My first adventure

Wrote
3 articles
and follows him / her 3 travelers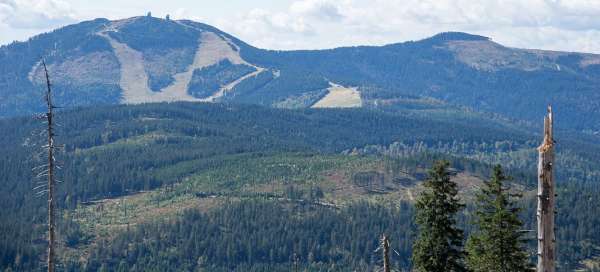 Šumava – mountains with deep black forests and beautiful lakes.
Year 1983, summer holidays
Ledec nad Sazavou
This article is a little different, but I think it belongs here. It will be about my first adventure – a journey I will never forget and which another will never overcome. As a little boy, my grandfather often took me on various trips around the country. To the mountains, to the forests, to trips around castles and chateaux. My parents and I often went to Špičák in Šumava to visit my relatives. There my uncle took me on hikes in the hills. I have been carrying a desire for adventure and travel since I was little. I have such a (evil) habit that I don't plan anything long in advance. Mostly I decide at the last minute. I do not plan places, routes, current availability and situation. I only watch the weather. As a result, it sometimes happens that I come to the place and everything is different and I have to improvise. And I just enjoy this. I like the feeling of insecurity and I like to be surprised, even if the surprise is sometimes unpleasant. This is an adventure for me. It was a hot summer holiday then, 1983. I was 12 years old. My mother went to see the relatives in Šumava and I stayed with my dad at home in the Vysočina region, in Ledeč nad Sázavou. We planned to go fishing and with friends and we rode bikes or read sword. But Dad was suddenly canceled on vacation and had to go to work. And I was left alone at home. I was wondering what I was going to do. I was out with my friends all afternoon. Around six in the evening, my dad came home from work, prepared some dinner, and cooked for me the next day. He went to bed early. I was in my room. I was browsing the world atlas for places I wanted to see. Then I read a book about mountains. Mountains, adventure and travel … I dreamed about that back then. It was already dark outside, and a crazy thing occurred to me, "What if I got up in the morning and went to Špičák alone with my mother ?! I know the way, I can't get lost anywhere." At first, I was just flirting with this idea, but after a few minutes I was determined. "Yes, I'll go there. And I'll go ALONE!" I was like a thorn in my side. I was so looking forward … I was so upset that I couldn't sleep almost all night. I quietly packed a few things and withdrew almost all my savings from the cash register. I had around 350 CZK there. Just to give you an idea – back then it was about a quarter of my mom's salary. I saved for new hockey equipment. I really wanted her. But with the vision of adventure and the journey I take myself, without adults, I forgot about the hockey equipment. And I wasn't sorry at all. Can you imagine, for example, today's guy who saves on a new phone or Playstation and suddenly spends his savings on travel? That's how I had it then. In the morning, Dad got up and went to work before six. I got up right after him. I brushed my teeth in a hurry, dressed, and smeared 3 buns of cheese in my backpack for a snack. On a piece of paper, I wrote my father a message that I had left for Šumava. At 7 o'clock I was already sitting on the train to Špičák, holding a ticket in my hand. I had 3 transfers ahead of me. The first in Světlá nad Sázavou, the second in Prague and the third in Pilsen. I was supposed to arrive at Špičák around 1 p.m. The journey went smoothly. I sat by the window watching the passing landscape. The blue sky promised another sunny day and I was in a wonderful mood. Just in Prague, the transfer was more complicated. I had to get from Nádraží Střed (now Masarykovo nádraží) to Hlavní nádraží. But I also knew this path. They sold fried pies with minced meat and vegetables on their heads. I bought a few to replenish supplies. Of course, didn't I forget the raspberry, Pedro bubble gum and a bag of fruit candies? I reached Pilsen and the last transfer awaited me there. At the station, I was fascinated by the hiker hats they sold there. It occurred to me that when I was traveling, I should have one too. So I bought it for 35 crowns. He was bigger and fell to my ears, but I didn't mind. After all, I was a traveler and a traveler must have a hat. Then I got on the train, which was to take me to the full finish on Špičák. Behind Klatovy, the landscape began to undulate enough and I saw the Šumava hills on the horizon. And I got another crazy idea. "I'll get off the stop in advance, in Hojsova Stráž – Brčálník and I'll walk the rest. I knew it like my shoes there." I was no longer upset, but drunk. So I got off in Hojsova Stráž, walked a short distance through the forest around the track and then connected to the Divorce Road. There I was already starting to climb to the top of Špičák mountain. Wonderful views of the countryside opened up to me. I saw beyond Klatovy, I also saw the Jezerní hory massif, Jezerní stěna, the village of Špičák below me and a little further Železná Ruda. The sun was shining, it was warm, there was a light breeze, and I was unspeakably happy at that moment. I had a feeling of absolute freedom, a huge space … if I had wings, all I had to do was spread them out. Then my leg slipped and I rubbed it into my blood. "I guess I don't have good shoes." I was thinking. "I guess I should save on the high boots that the others I meet have on my feet. And I should also save on those hiking socks and shorts." Then I imagined myself, in the mittens and stockings and in that big hat, with my backpack on my back, walking around the mountains and the adults who met me say, "You see the little boy in those mittens, stockings and hats, how is he going here? But he's a pimp! ". I really enjoyed the trip. I walked under the Lake Wall to the Black Lake, where I sat on a rock and tasted pies. It was about 5 pm when I got up and headed down to my relatives. Meanwhile, my dad returned from work and found my message. He immediately called Šumava. Mom told him I wasn't there. Everyone started looking for me. Mom was crying, she was worried about me. Then I was sorry. She was very sorry. She and her aunt went looking for me outside, while Dad and Uncle called the station to see if anyone had seen me. I met my mom and aunt not far from the house. Surprisingly, I didn't even get a cut. Mom was glad I was alive and well. And before we returned home to Ledče in a few days, Dad managed to cool down. But I was under house arrest for two weeks and the ban on television did not pass me by. But I didn't care. I was full of impressions and emotions. I had an adventurous journey. All alone and I managed it. I was really happy. My boyish soul was full of enthusiasm and anticipation of further adventures. Today I know I made a bullshit. I went alone at the age of 12, over half a republic. A lot of people were worried about me. But I don't regret it. I didn't save on boots and stockings at the time. The holidays were over and it got a little cold. Then I started to be more interested in girls, parties and friends. Then I went to war and my family came after her. But over time, my desires for adventure and travel resounded. They are not lost. They just slept. My desires and dreams flared up again. And I fill them again. You can have a bold account, a big house and a luxury cart in front of it. But it won't make you really happy. And if so, then I'm sorry. These things will age, turn gray, and eventually disappear. But no one will ever take away your experiences and memories. Traveling is never a question of money, but of courage. -Paulo Coelho-
Black Lake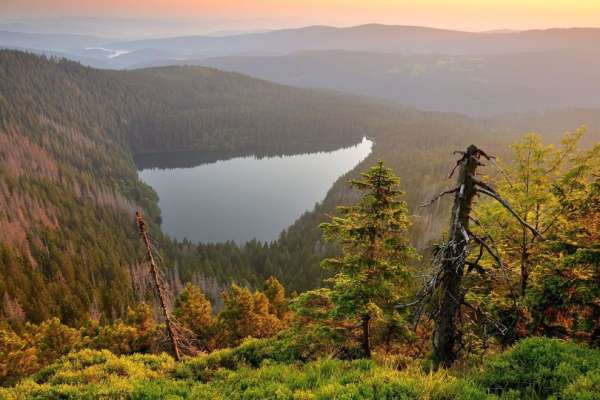 View from Špičák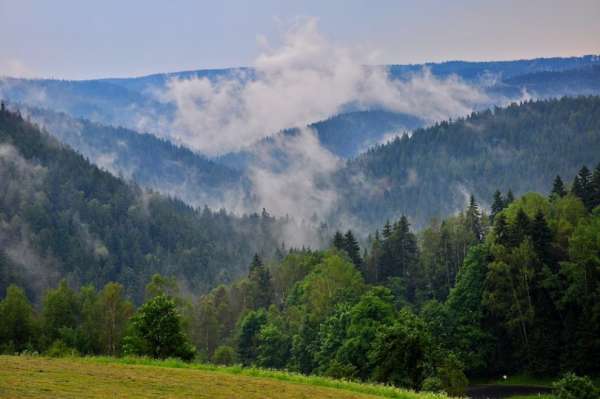 Armor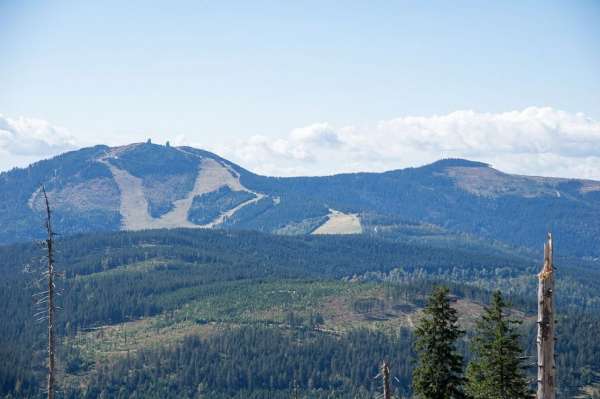 Applaud the author of the article!
Thanks!
Have you been there? Write a review of this place
Already rated by 2 travelers