Typical architecture in Valladolid
Buildings in the town are in good condition and the town also gives generally clean and tidy impression.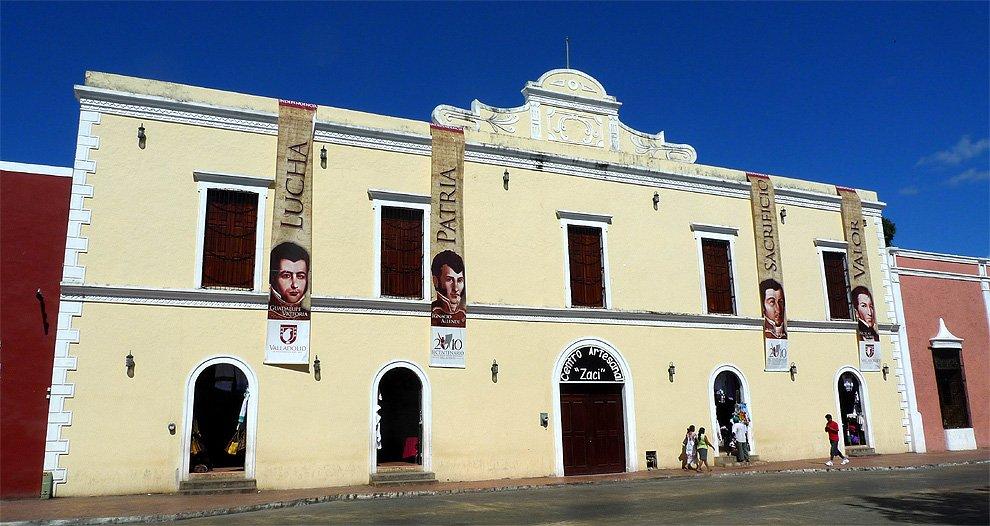 Peaceful intersection
The local housebuilding is really nice and also quite interesting for tourists from different cultures.
Ice cream stall
There are a lot of ice cream stalls in Valladolid.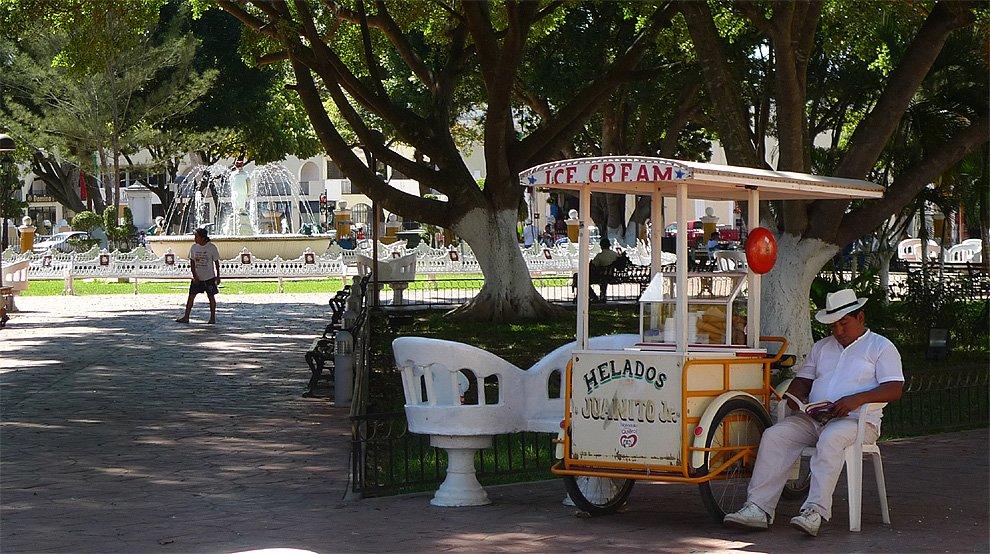 Choice of ice lollies
In the local confectionary there is a huge choice of ice lollies, just choose …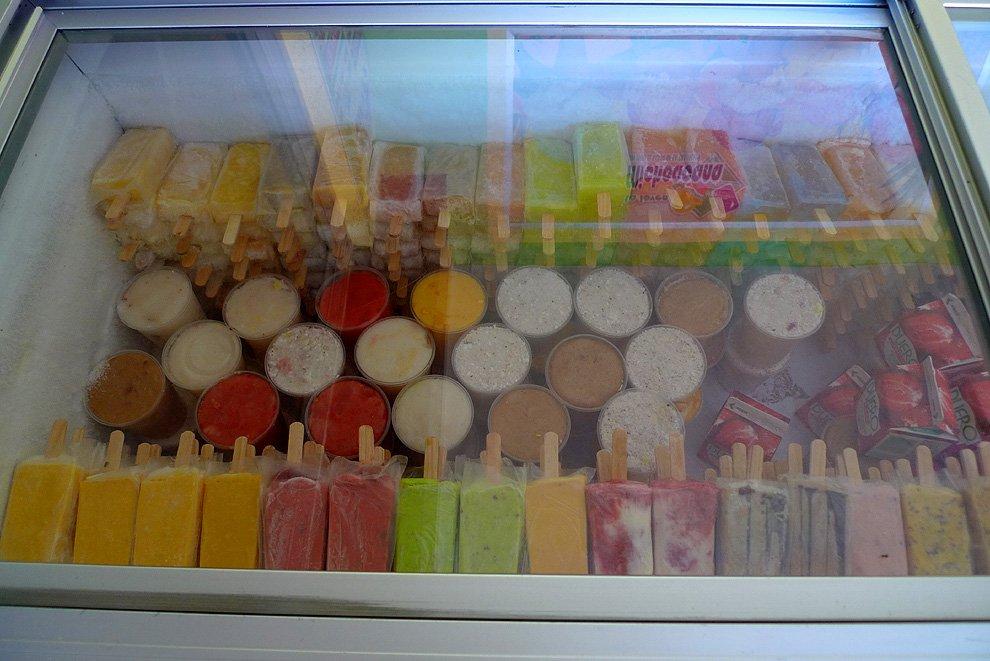 Fountain in downtown
The town center is made up by a little kitschy fountain surrounded by a beautiful park.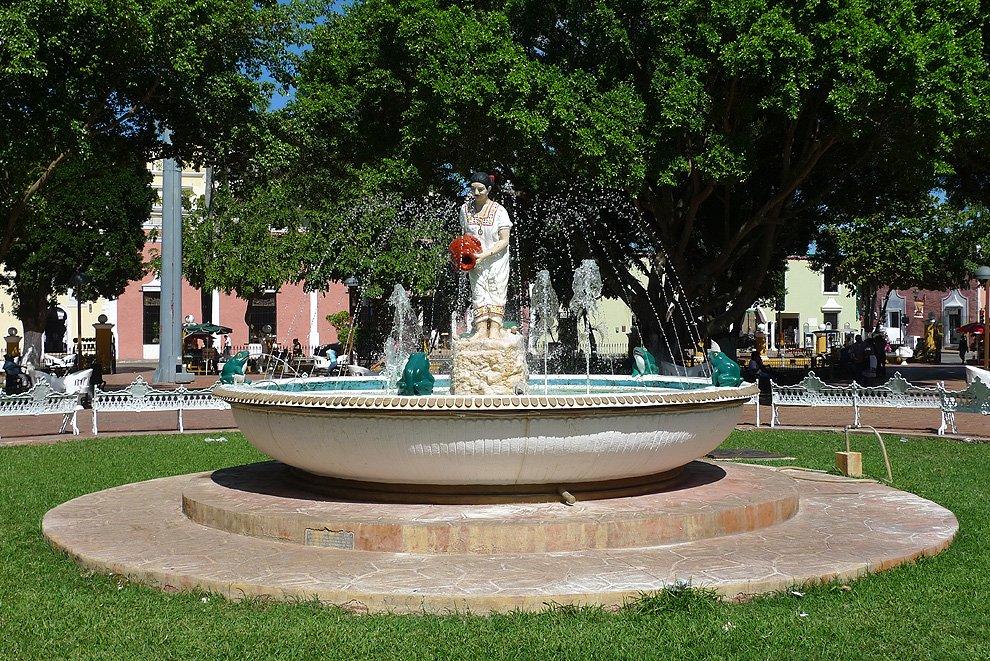 Cenote Dzitnup (Cenote Samula y Xquequen
One of the biggest attractions in Yucatan are underground karst caves covered with water – cenotes. One of them (Dzitnup or called also Cenote Samula y Xquequen) is only 7 km in the west of Valladolid. It was probably discovered in the 50th of the last century by a pig, which fell into it. Probably this also explains the hole in the ceiling, which together with electric lighting supplies even more beautiful impression of space. Moreover, it is not only classic cave tour, but there is a possibility take a refreshing swim in the underground "dungeon". On the other hand, it is relatively tiny, so most tourists make it whole in a half hour.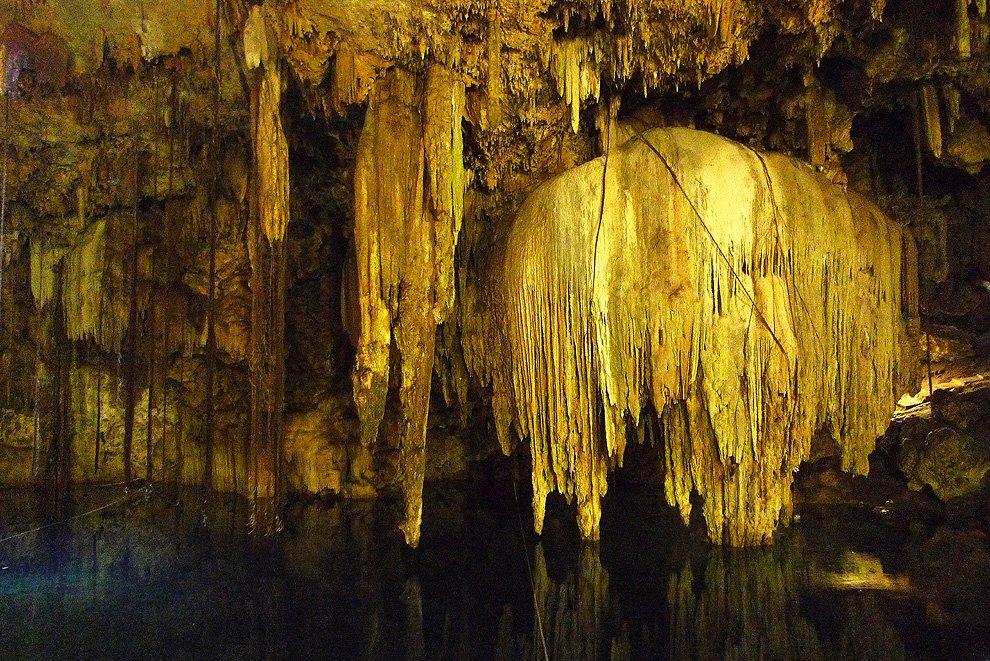 Swimming in cenote
The water is very clean and refreshing. Thus e we strongly recommend swimming here.