The confluence of river branches
Just a short walk from the car park there is probably the most picturesque place in the whole natural park Agua Azul ("Blue Water") – cascading confluence of two river branches.
The largest waterfall
Just above the confluence there is the largest local waterfall – although only six meters high, but really wide.
 
The outlook at the largest waterfall
The waterfall is nearly within reach at the outlook point. But watch out for the cameras – water definitely sprays here.
River
Local water is beautifully blue, which is caused by a strong mineral content. Late afternoon here has the advantage that there are a smaller number of visitors. However, the sun is directly behind the waterfalls, which is not very suitable for taking pictures.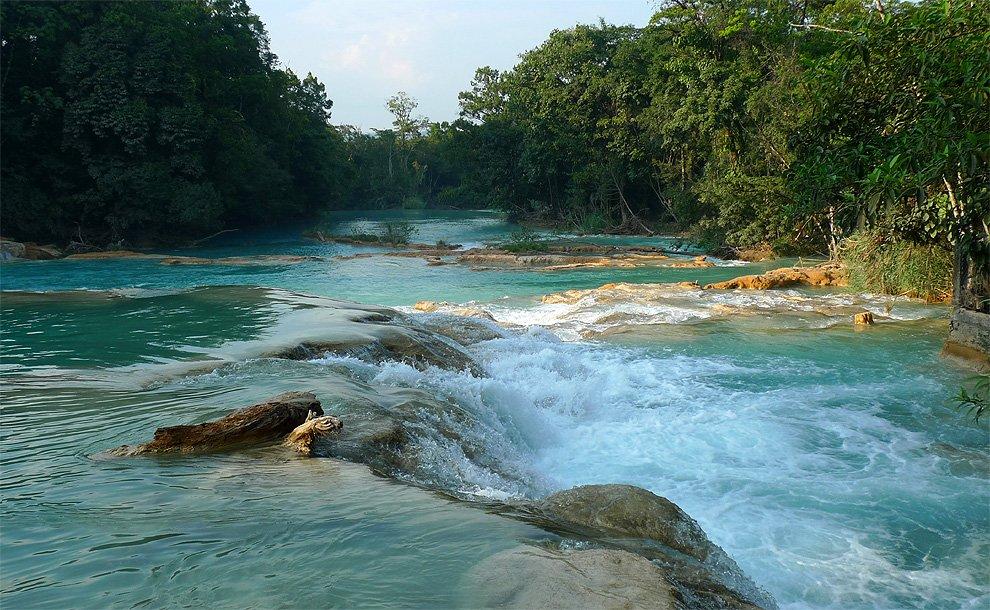 Small cascade
The path rises along the river to other already smaller cascades. Along the way there are souvenir shops and food stalls.
Small waterfall
Even smaller waterfalls have their charm.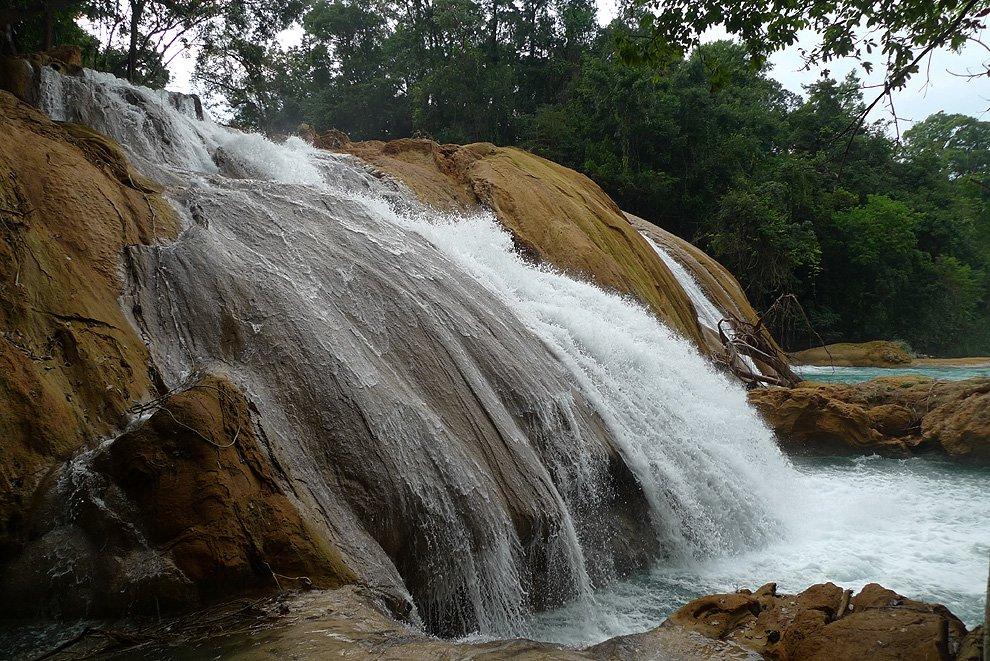 Pools
More upstream the river loses its ferocity and a lot of tourists take here the opportunity to bathe in the local pool.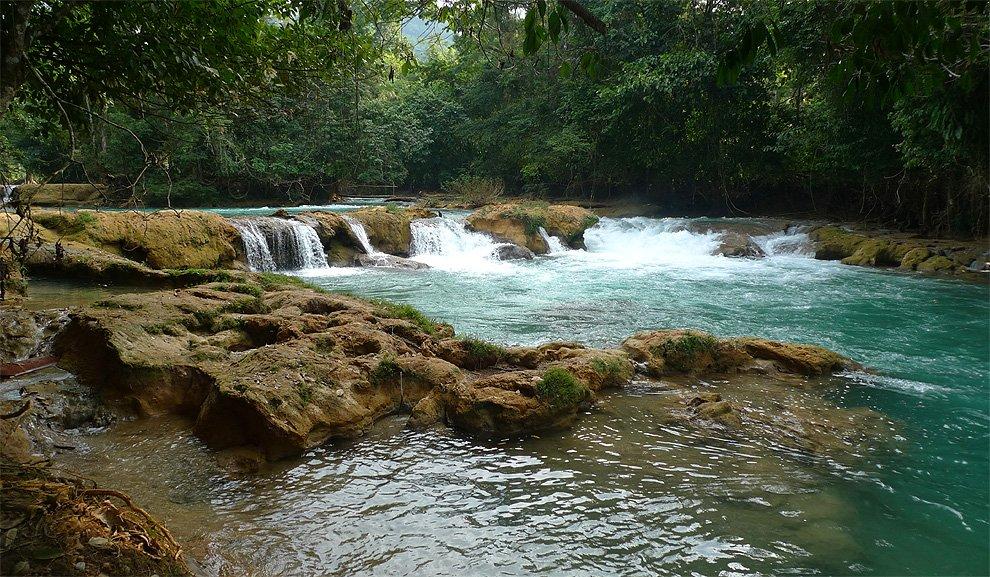 The river surroundings
The banks are full of lush vegetation and walk in the shade is quite pleasant.