Beautiful square and castle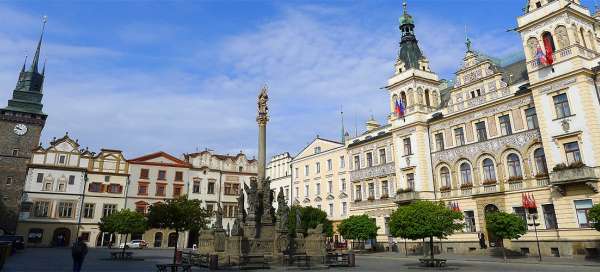 Pardubice known mainly for its gingerbread, Great Pardubice steeplechase race and hockey offers also nice historical center around Pernstyn Square with beautiful townhouses, impressive town hall and large Zelena brana ("Green gate"). In addition, there is also whitewashed renaissance castle a few hundred meters away.
Town Hall in Pardubice
It is advisable to start this tour around nice, but relatively small historic center of Pardubice right in its heart in the Pernstyn square. Almost the whole one side is occupied by an impressive town hall with two towers. In the center of the square stands the plague column.
Zelena brana ("Green Gate")
The highest dominant in the center is 59 meters high Green gate with a tower. If it is open, be sure to climb up and look around the town. Town houses around at the square are mostly three-story, suggesting the historical importance and wealth of the town.
Pernstyn Street
After seeing the square set off along Pernstyn Street in the direction to the castle. There will be historical town houses around you all the time.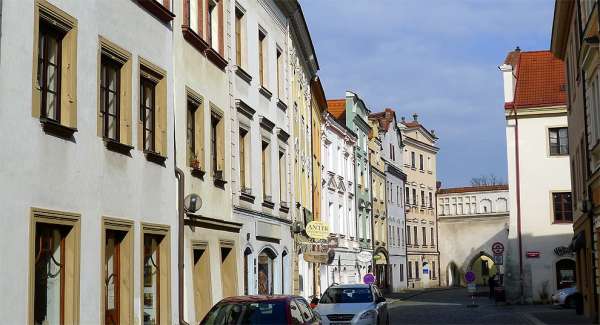 Prihradek
After a while follows Prihradek – small square with a fountain and gate.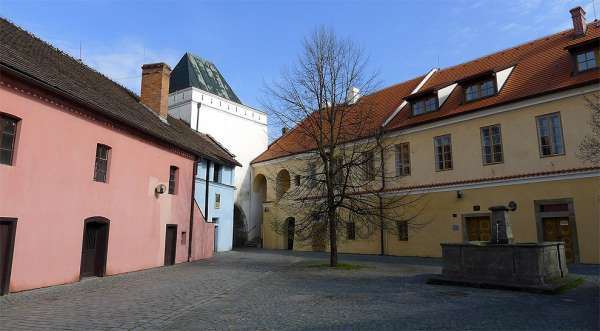 Silhouette of Pardubice Castle
In a while peeks out before you the silhouette of Pardubice castle rebuilt from water castle situated just a short distance from the confluence of Labe and Chrudimka. There are two tourist trails leading from here to Kuneticka hora("Kunetice hill"), so you can also make a nice circuit (15 km long), if you have enough time.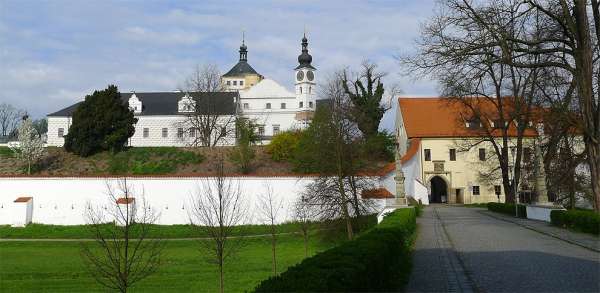 Castle in Pardubice
Pardubice castle is not only very beautiful, but also very large and well-preserved. The most beautiful view of it is from the north side of the courtyard.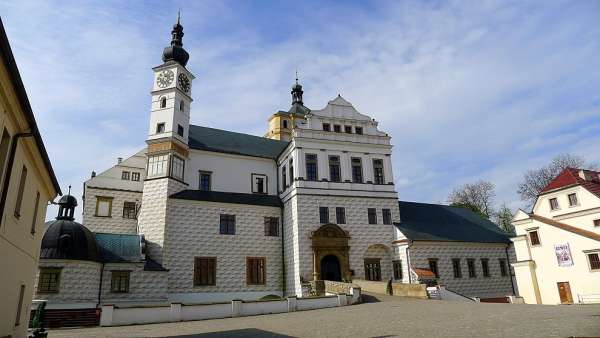 Peacock
Another great attraction, not only for children, is the local peacocks, a symbol of the castle. It is possible to see here not only the "typical" one with blue crown, but also pure white.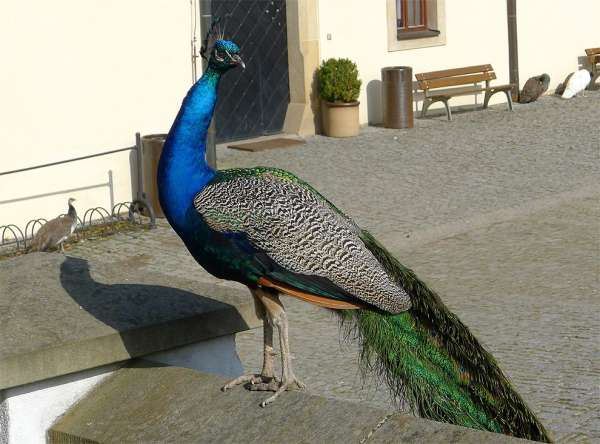 Peacock as a flier
Peacocks look very awkward thanks to their beautiful, but otherwise impractical long tail. In case of emergency, however, they are able to fly for example into a tree crown.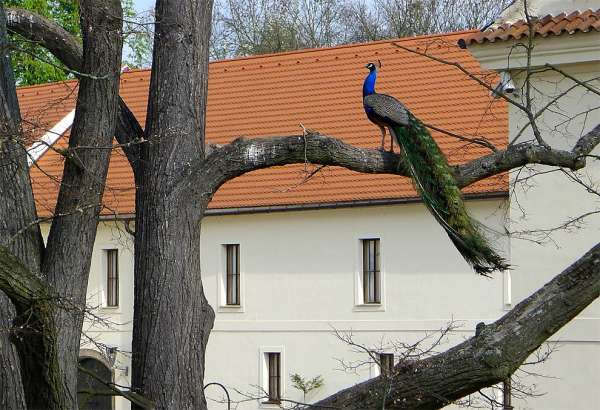 The path around the castle
Walk along the castle's walls surrounding the entire castle is very nice. Too bad that there is no longer water. It would look here even more imposing.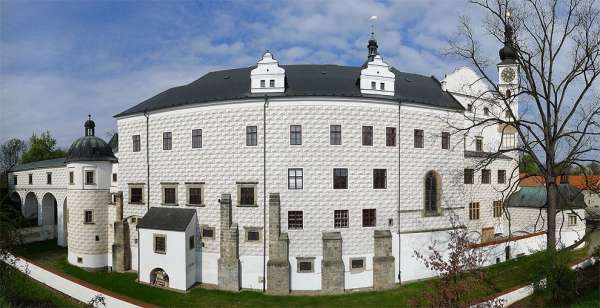 Kostelni street ("Church Street")
Once you finish admiring the castle, go back to Pernstyn Square. This time you can walk through narrow Kostelni street ("Church Street").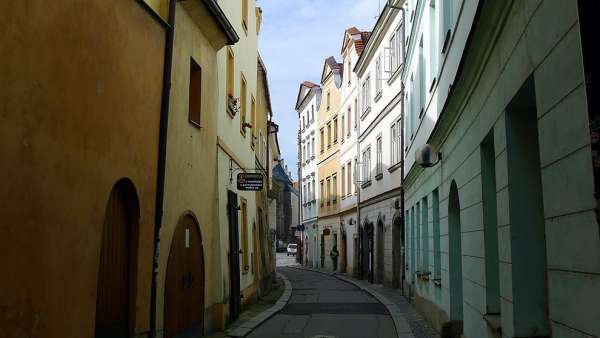 Church of St. Bartholomew
After a few meters you will reach a small square – Werner waterfront, from where is visible quite interesting Church of St. Bartholomew.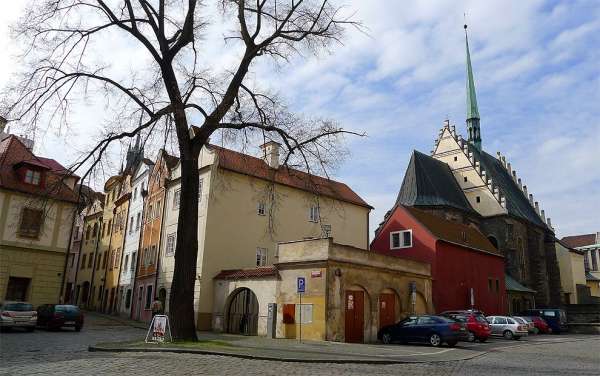 Werner waterfront
Werner's waterfront is picturesque and relatively deserted part of the historic center, situated just a few meters off the main Pernstyn Square.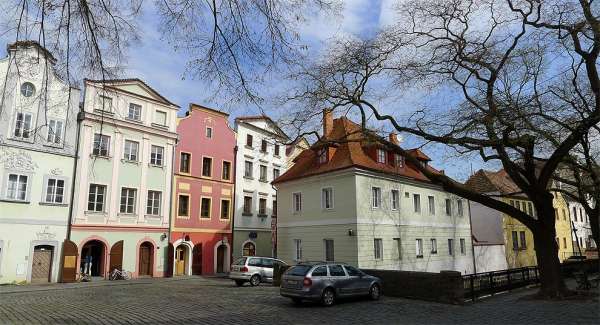 Applaud the author of the article!
Articles nearby
Part of itienary
Article:
Excursions along the river Elbe
The Elbe is the most important Czech river and one of the largest in Europe. It flows 370 kilometers in the Czech Republic and… continue reading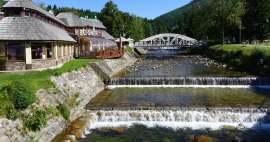 Thanks!
Have you been there? Write a review of this place
Already rated by 2 travelers