Monument to the failed peasant uprising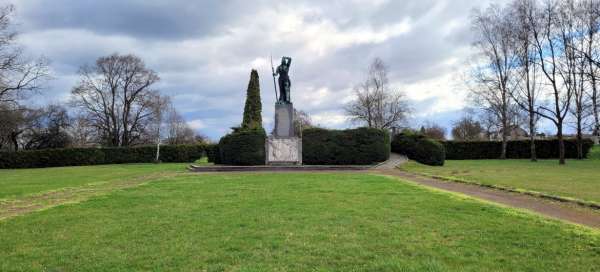 When driving from the D11 highway through Nové Město to Chlumec nad Cidlinou, there is a park with a monument to the peasant uprising on the right side of road number 611 at the entrance to the city. On the eastern edge of the park on Skalka Hill stands a statue of a rebel, which was created to commemorate the defeat of the peasant uprising in 1775. The actual battle was one of the peaks of the peasant storms that took place in northeastern Bohemia in the first half of 1775.
The defeat of the peasant uprising is still remembered today by the saying "They ended up like peasants at Chlumek".
Peasant Rebellion
Armed groups of peasants demanded the abolition of the robots while attacking and destroying the property of the nobility, the church and manorial officials. One of the peaks of the rebellion took place in Chlumec nad Cidlinou, where the peasants destroyed the officials' apartments and were about to attack and capture the castle there. The summoned army easily defeated the peasants.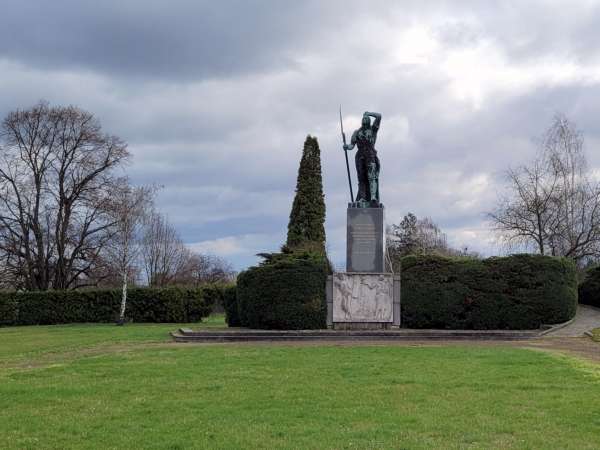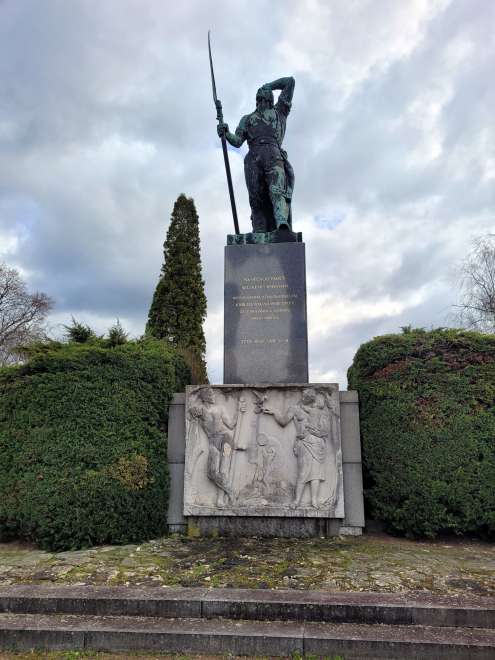 Monument to peasant rebels
On the stone plinth on the front side there is a scene from rural life, on the plinth there is a statue of a farmer with an outstretched scythe. The bronze statue of the peasant insurgent is by the academic sculptor Jakub Obrovský. The figure of the young farmer was cast in 1937 and is placed on a stone plinth. On the plinth is the inscription "IN ETERNAL MEMORY OF THE PEASANT REBELLION, TO THE INDEMNIFIED PEASANT REBELS WHO GAVE THEIR LIVES HERE, FOR THE HUMAN RIGHTS AND THE FREEDOM OF THEIR NATION".
The monument was originally supposed to be unveiled on September 11, 1938, but due to the German occupation, the official unveiling was finally held in September 1948, one hundred years after the robot was abolished.
Battle site
The main clash between peasants and conscripted soldiers took place on March 26, 1775 near the Velkochlumecký Pond, which no longer exists. Several hundred poorly armed and organized peasants were quickly dispersed. As a result of the encounter, 5 peasants were killed and 3 drowned, including in the pond. Most of the rebels were captured. Their seven leaders were subsequently executed and the peasants were flogged and released after several weeks of imprisonment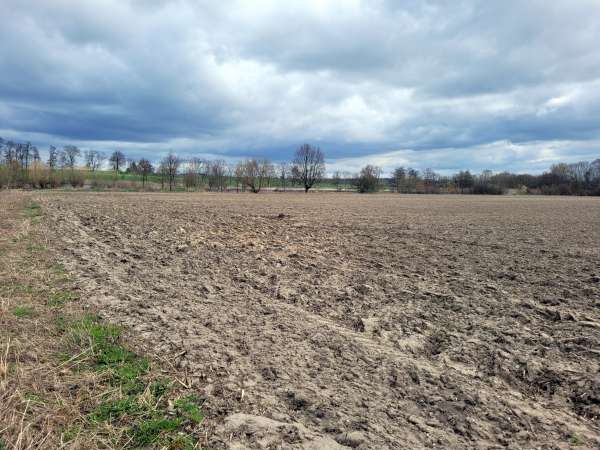 Applaud the author of the article!
Articles nearby
Thanks!
Have you been there? Write a review of this place
Already rated by 0 travelers