A trip around the Baroque monuments from Jičín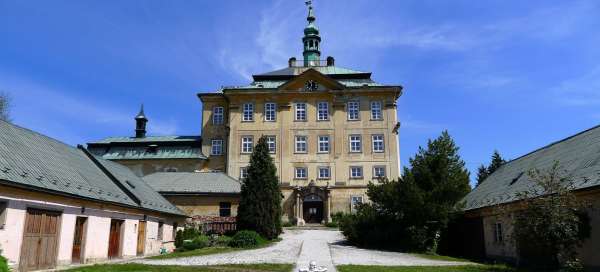 To the south of Jičín is the Baroque landscape of the Marian Garden on the former Schliků estate. Getting to know the local sights is ideal for a bike trip. This approximately 40-kilometer easy trip will take you through the exit of the Marian Garden
Tuř Castle
From Jičín, take the road to Hradec Králové and continue along the district through Robousy and Kacáková Lhota (a few log cabins). The first interesting stop is after about 10 kilometers drive in Tura. Above the village there is a castle where social events are held and it is possible to stay.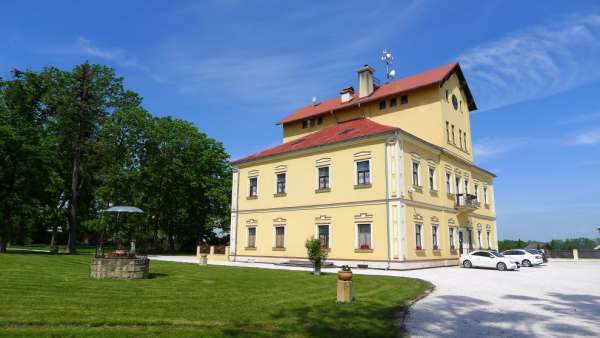 Milíčeves Castle
From Tura it is only a few hundred meters to Butovse, where you turn right and drive to Milíčeves. Here you will find a large park and a nice mansion in the middle. Today it serves as a home for the elderly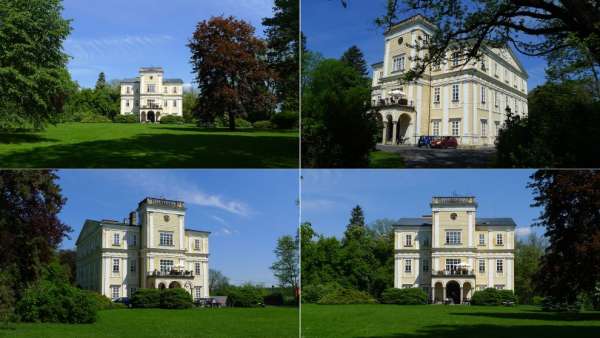 Peat bogs
From Milíčeves continue to Slatina, where the church is completely different than all the others in this area. The Church of the Assumption of the Virgin Mary is built in the Rococo Gothic style. Right next to the church is a wooden bell tower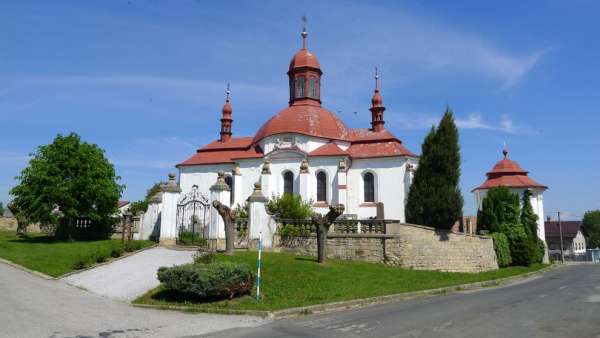 Jicineves Castle
A slight climb awaits you from Slatina and views open up to the Krkonoše Mountains with good visibility. Then the best descent through the forest to Jičíněves with a three-storey castle awaits you. Next door is the castle pond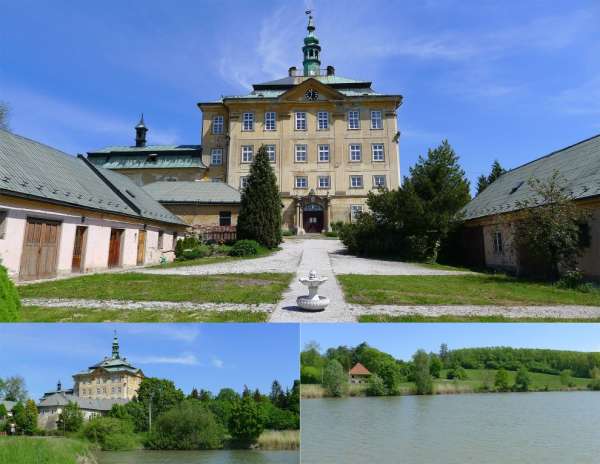 Kostelec
From Jičíněves you will have a small climb to the village of Kostelec, where there is not only a church but mainly a giant wooden bell tower. Here we connect for several kilometers on the route of the cycle trip Jičín – Dětenice
From Kostelec to Chyjice
The ride from Kostelec to Chyjice is the landscape highlight of this trip. In front of you rises the hill Veliš and behind several ridges then the Giant Mountains.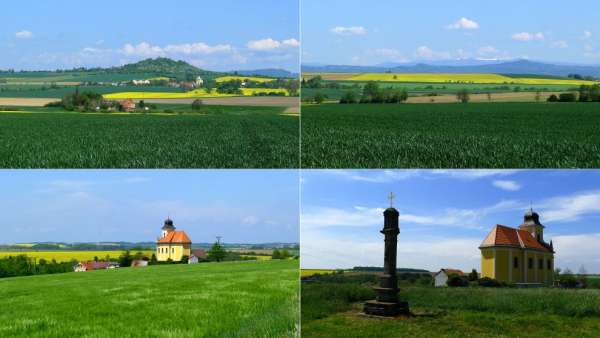 Views of Veliš
You are driving on a nice EU agricultural asphalt and you still have Veliš hill in front of you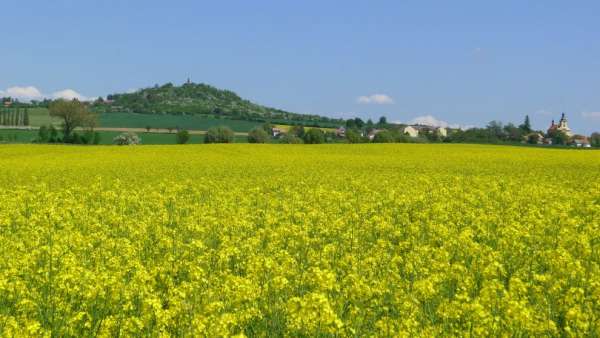 Veliš
You will reach Veliš, where the Church of St. Wenceslas.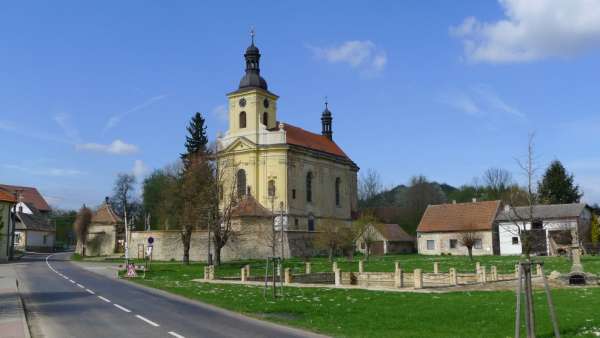 Bukvice
The journey continues to Bukvice, where the only landmark is the Chapel of St. Jan Nepomucký. Here you can also have a snack in the Kovárna restaurant. From here, the biggest climb to the village of Podhradí awaits you, and then a nice descent in the direction of Jičín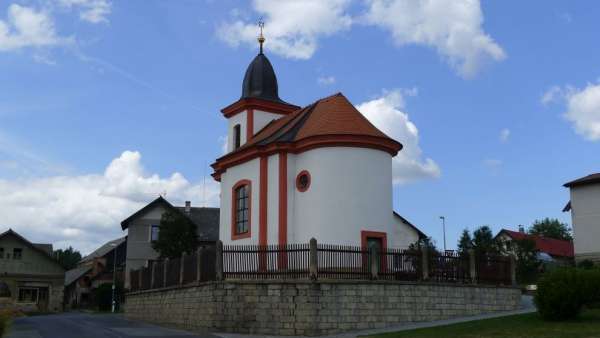 Applaud the author of the article!
Part of gigalist
Giga List:
The most beautiful trips in the Marian Garden
The Marian Garden as a former estate of the Schlik family offers countless Baroque church monuments. In addition, you will also… continue reading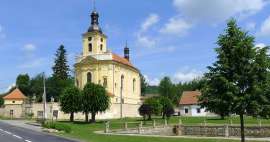 Part of gigalist
Giga List:
The most beautiful cycling trips around Jičín
Jičín has an interesting location from the cyclist's point of view. From here you can go on simple long circuits in the Cidlina… continue reading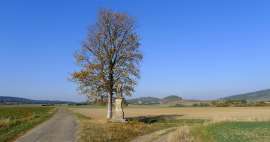 Part of gigalist
Giga List:
The most beautiful bike tours from Jičín
Thanks to its location, the city of Jičín offers a number of interesting and variously difficult bicycle tours. To the north, the… continue reading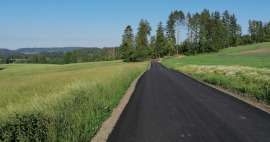 Thanks!
Have you been there? Write a review of this place
Already rated by 1 traveler