Stud farm in Slatinany
The ideal starting point to explore the attractions in Slatinany is parking place at the stud. In addition to the fact that it is quite interesting building, horse lovers can also make a tour here. Better known Old Kladruby white horses are bred in Kladruby nad Labem. Black horses are bred here.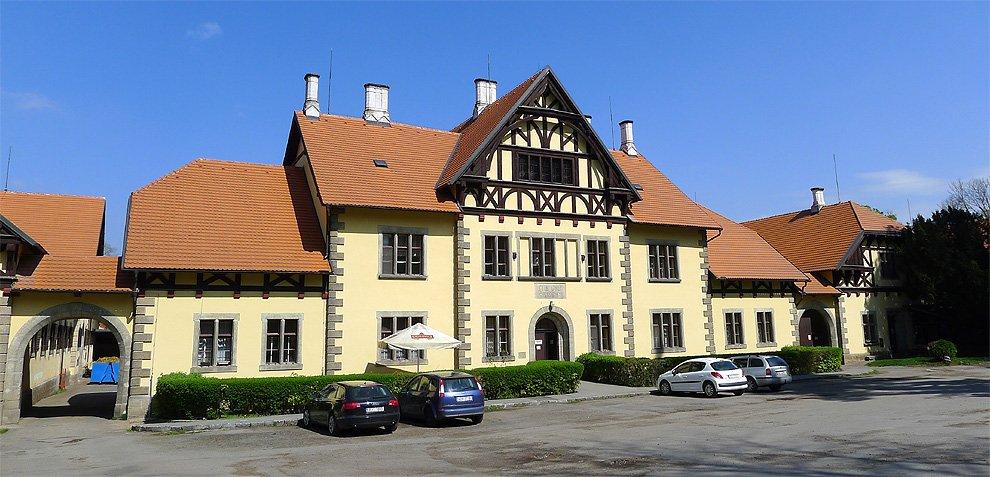 Przewalski's Horse
From the stud walk through the park to the castle. Along the way, there is run-out of rare Przewalski's horse (the last living species of wild horse).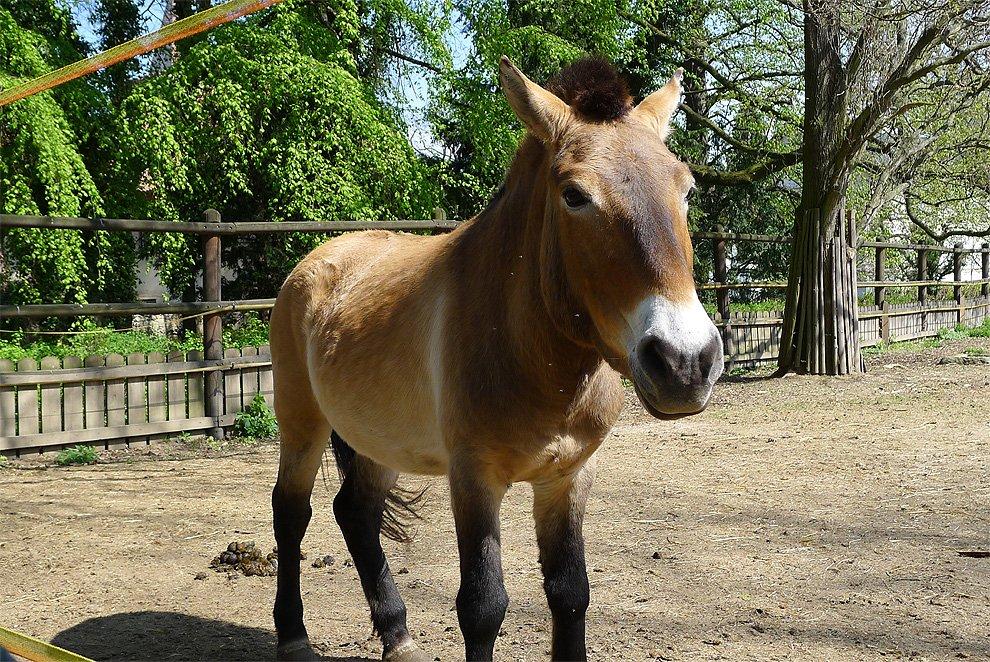 Church of St. Martin
A little bit farther you will come across a nice Church of St. Martin connected with the castle by the corridor directly above the path.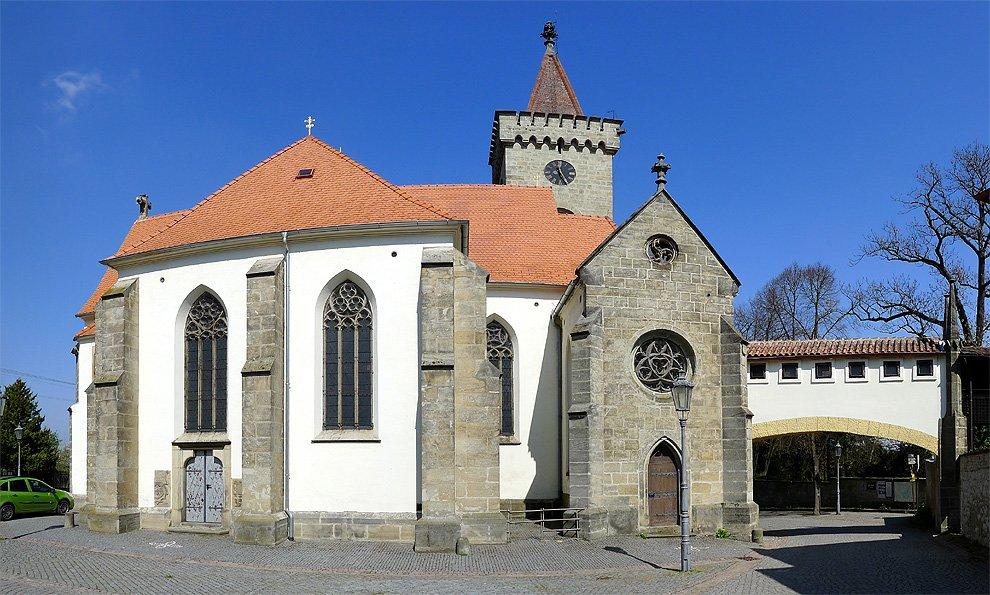 Entrance to the castle
Entrance to the courtyard and the castle is protected by a small tower. Of course, tourists can make here also a tour around the interior of the castle.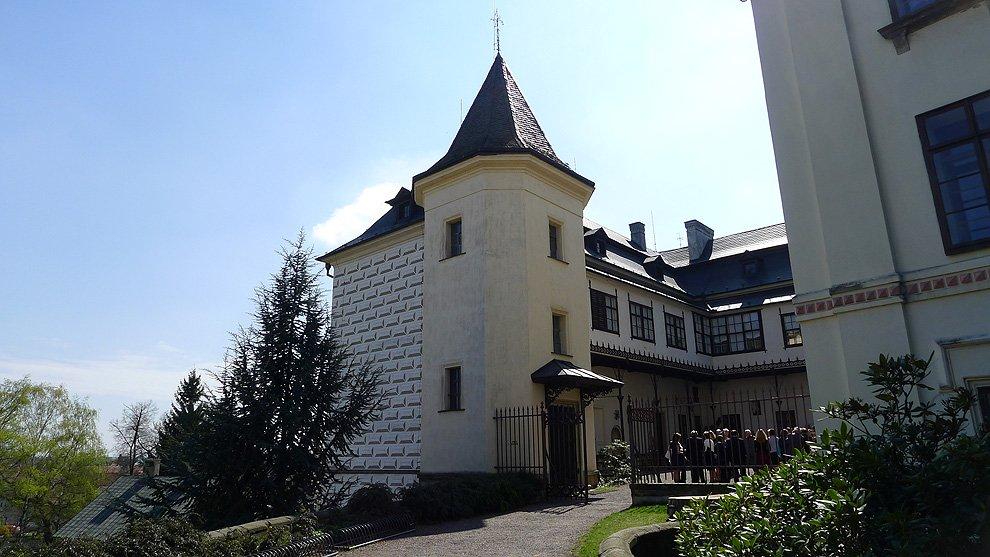 View of the Church of St. Martin
The most romantic view of the Church of St. Martin is probably from the castle.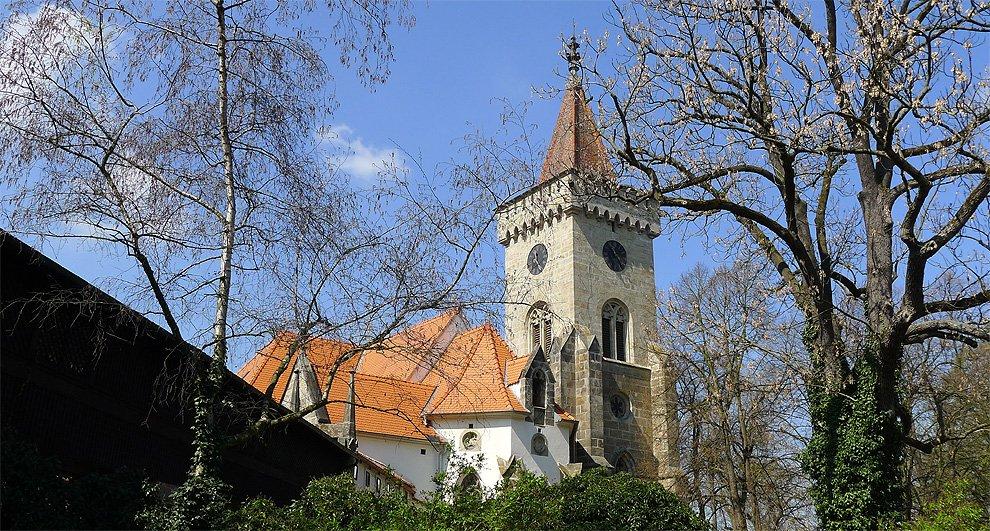 Slatiňany castle park
You will not be surprised that there is a bronze statue of a horse in the park.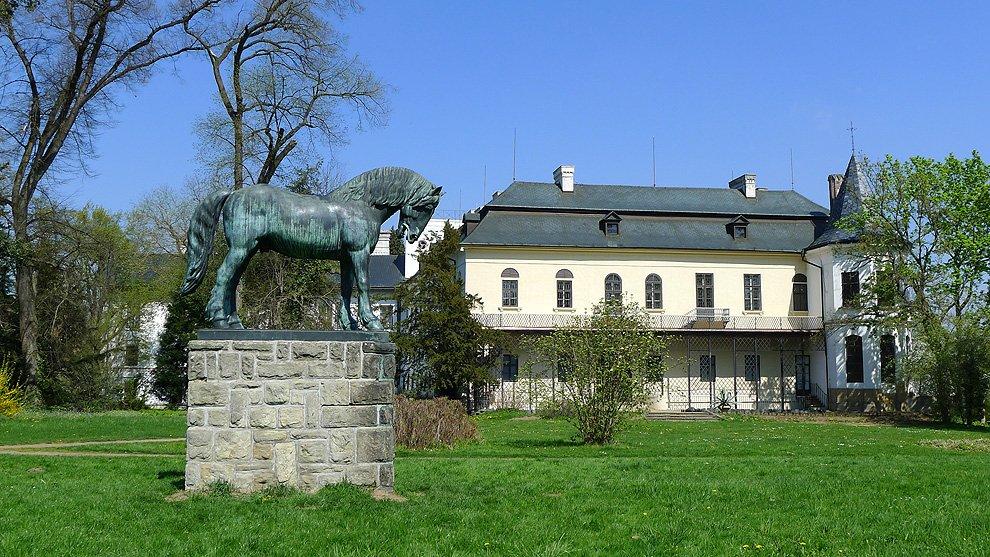 Pond in the park
At the southern end of the park is quite picturesque lake.  It is ideal place for a short relax on one of the nearby benches. Just behind the park begins the educative trail leading to Cat Castle, or you can get there more directly along the green tourist path.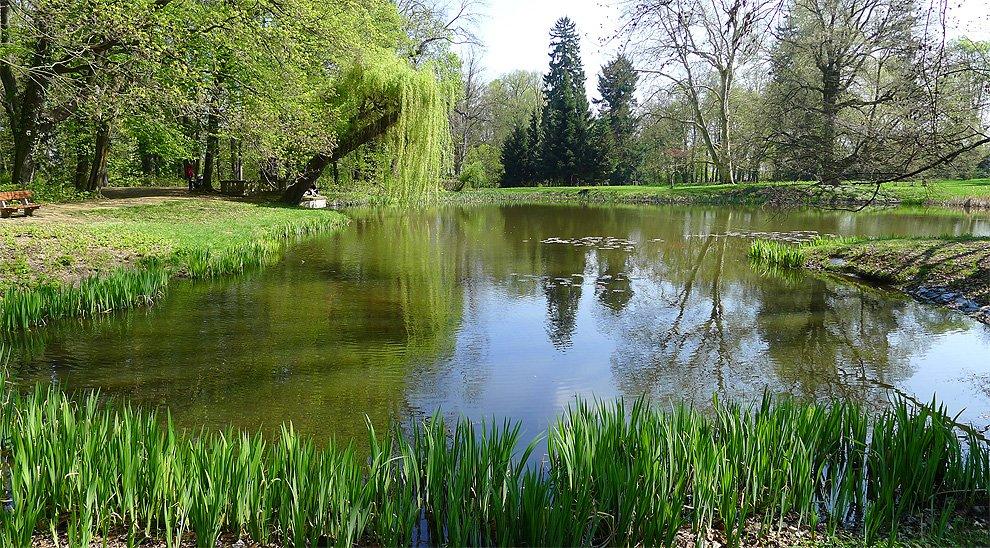 Kladruber black horses
From this road you will see a large corral full of Old Kladruby horses. It is a favorite place for families with children. You will get closer to the corral on the way back.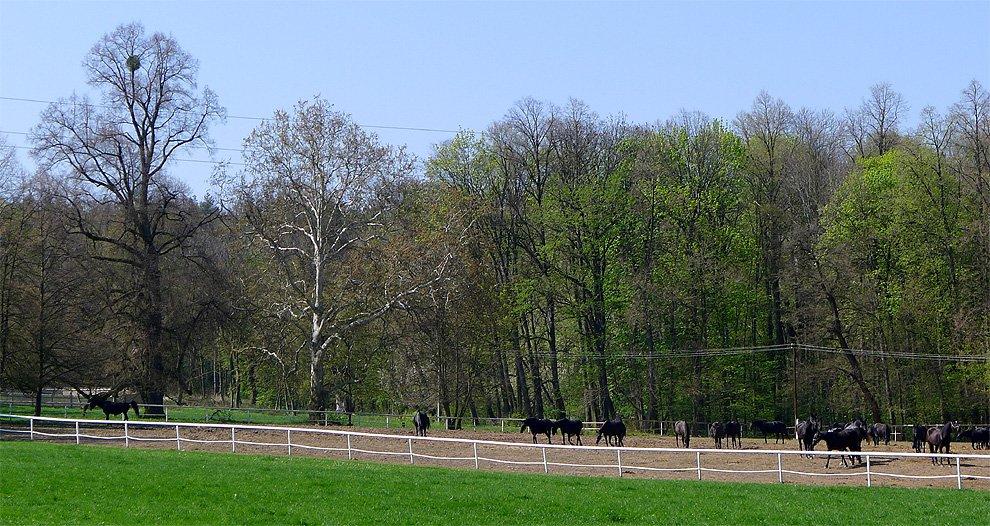 Svycarna in Slatinany
On the edge of the forest you will come across picturesque, but also sterile clean building of Svycarna, which is a small museum of Kladruber horses.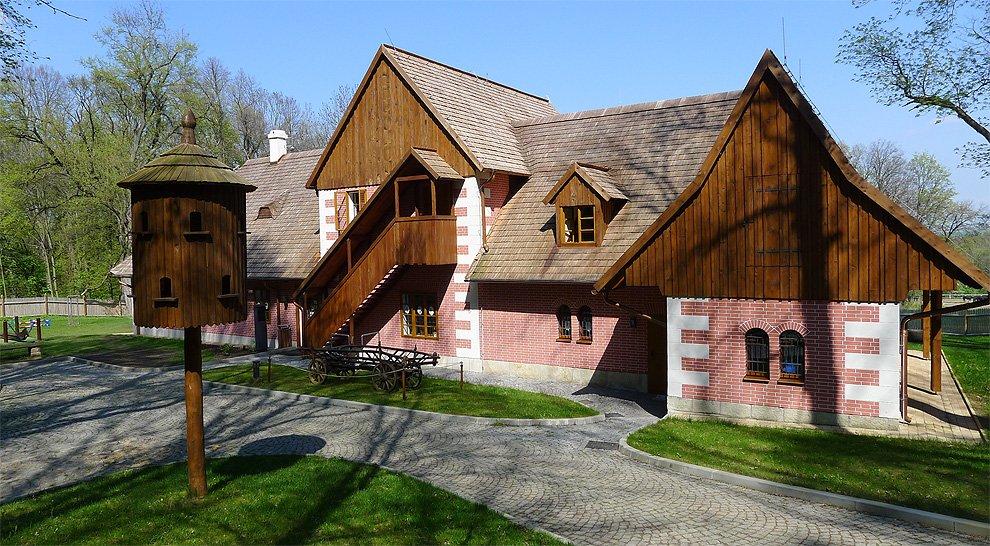 Cat castle
The best on the trip for young children is a few hundred meters distant miniature castle – Cat castle, which was built by Prince Auersperg by for his children. So Walt Disney was certainly not the first :-)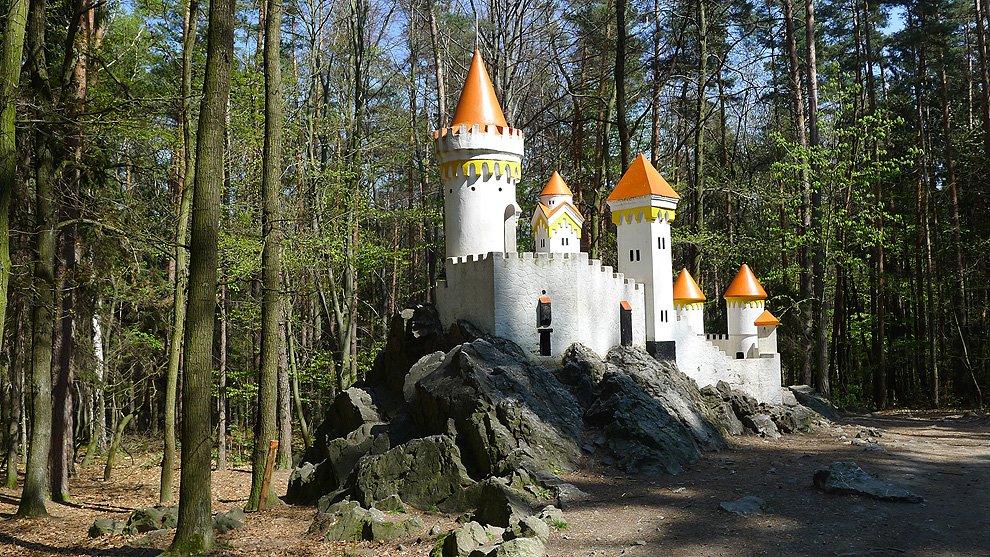 Old Kladruby horses
From the Cat castle you can set out for the crossing of Zelezne hory ("The Iron Mountains"), but we will return the same way back and reach in less than one hundred meters the path leading to the other side of Svycarna directly to the corral with Old Kladruby horses.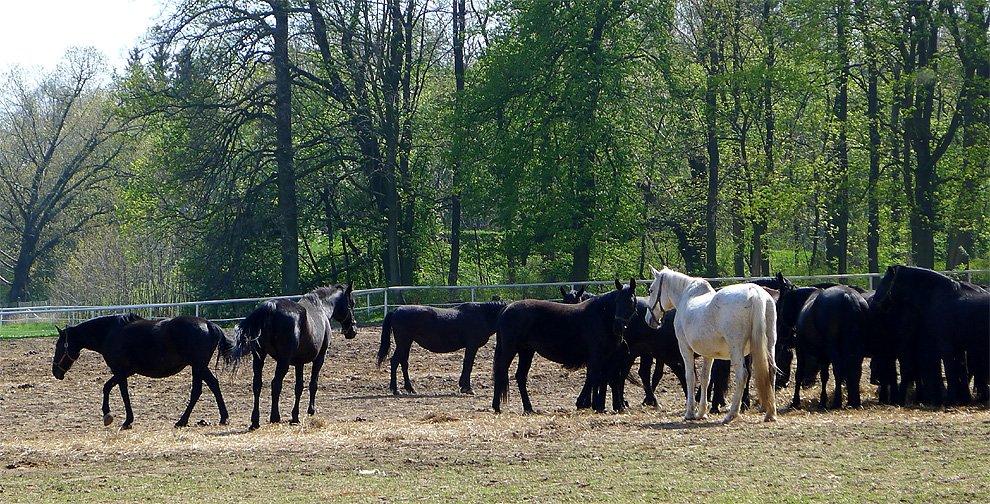 The way back to the stud farm
From the corral, first along the educative trail, then along the road we get back to the parking place at the stud farm.