Town surrounded by olives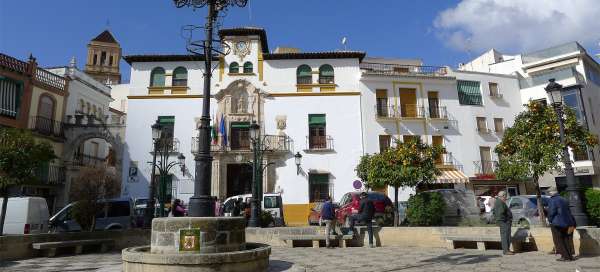 Alcaudete (670 m asl) is a small town located roughly halfway between large Andalusian cities of Granada and Córdoba. In addition, there is also a nice castle, church and small square, so perfect short interesting stop. If you would like to spend here more time, you can also set out for a hike to the nearby mountain range Sierra del Ahillo reaching almost 1 500 meters above sea level.
 
Castle and church in Alcaudete
Two most important monuments in Alcaudete are directly on  the hill, so they are visible from afar – old Moorish fortification and just below it magnificent church Iglesia de Santa Maria.
 
Plaza Veintiocho de Febrero
Begin the town tour in relatively picturesque streets, which will lead you after a while into the small center situated nearby square Plaza Veintiocho de Febrero, sometimes known as Plaza de Ayuntamiento according to town hall, which is located here. There is peace and quiet on the square. There are also lots of benches, but picnic is perhaps better at the castle, which offers better views.
 
Monumental castle
From the square it is just a short walk to the church, from where is a pretty monumental view of the Moorish castle.
 
View of Alcaudete
From the castle are beautiful views over the open area. Behind the town are on the horizon already visible the tops of small, but quite interesting Sierra del Ahillo.
 
Olive groves
On the west side are visible endless olive groves, a typical feature of this landscape full of olive trees.
 
Castillo de Alcaudete
From the south looks the castle really unconquerable.

 
Church in Alcaudete
Below the church is a relatively big free of charge car park. Other possibilities are at the former main road just below the old town. Traditionally, it is not very recommended to drive into streets of the old town – they are very narrow and you will not park here anyway.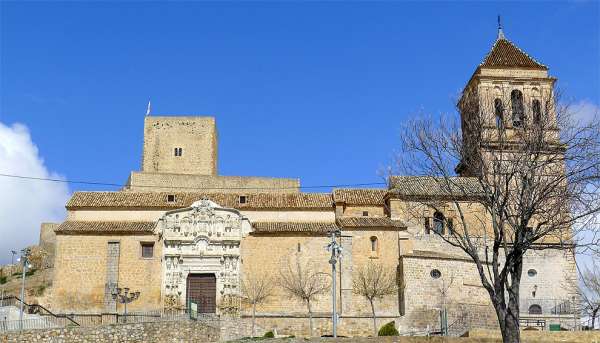 Applaud the author of the article!
Part of gigalist
Giga List:
The most beautiful trips in Andalusia
Andalusia is the most interesting part of Spain for many travelers. It offers beautiful cities, countless huge castles,… continue reading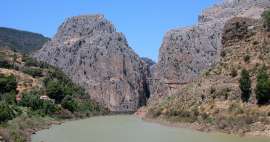 Thanks!
Have you been there? Write a review of this place
Already rated by 0 travelers