Ascent to the second highest mountain in the Sierra Nevada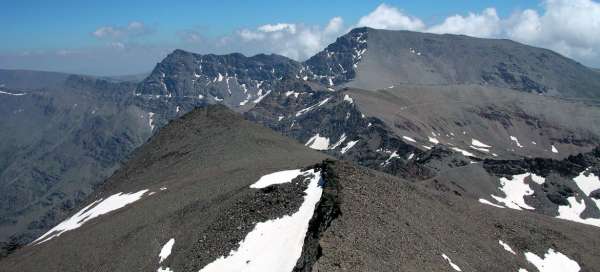 Veleta (3,396 m above sea level) is the second highest mountain in the Sierra Nevada and the third highest mountain in mainland Spain. Despite the fact that it is almost 3,400 meters above sea level, it is easily accessible, basically also by bike (except for the final short climb) because the highest road in Europe leads to the saddle below it (but closed for normal traffic). The starting point is the parking lot Hoya de la Mora (2,514 m above sea level) from where it is about 5 kilometers and 865 altitude meters
Virgen de las Nieves
The tour starts at the Hoya de la Mora car park. The description of the route here is HERE. At the beginning of summer it is definitely not as lively here as in winter or the beginning of spring, when there is a ski season. After about three hundred meters of ascent and shortening of the 5 bends of the mountain road you are at the site of Virgen de las Nieves. From here you can see our destination in the distance – Veleta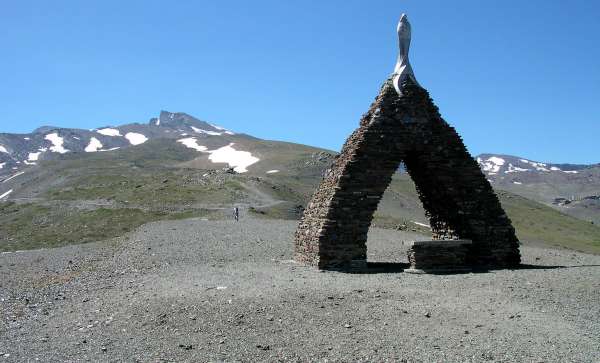 Road curves
The ascent itself leads along the path through open terrain. The heat and monotony of the output can be tiring. After about two kilometers of walking you are already at an altitude of 2,800 meters above sea level. In this part, there is a strongly winding road about the furthest from the hiking trail. It is possible to meet cyclists setting European altitude records on asphalt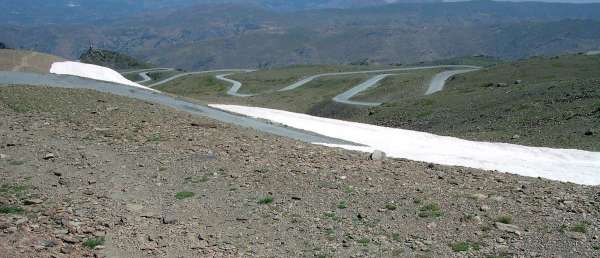 View of Velet
Even at the beginning of summer you will find the remains of snow fields here. There are also bars to facilitate orientation in the period when there is more snow. Be sure not to underestimate the amount of water, headgear. It can also be seen from this photo that you will not find a shadow here.
Along the road to the saddle
Along the road, we finally approach the saddle on the main ridge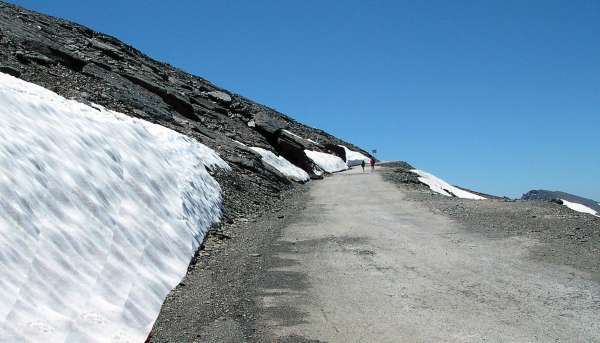 Collection of the lagoon of las Yeguas
Directly below us – at an altitude of about 2,900 meters above sea level is a nice mountain dam Embalse de la laguna de las Yeguas. There is also a hiking trail around the lake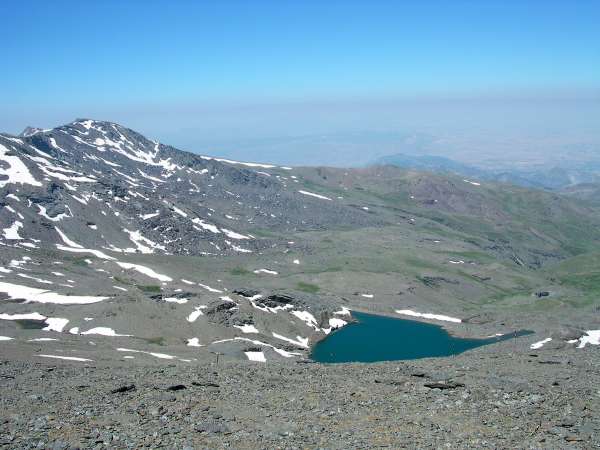 Nad Collado del Veleta (3201 m)
Finally we are on the main ridge in the Collado del Veleta saddle. From here, the road descends to the other side of the ridge and the hiking trail follows the ridge upwards. Thanks to the construction of a ski lift, however, the now completed road is really almost to the top of the mountain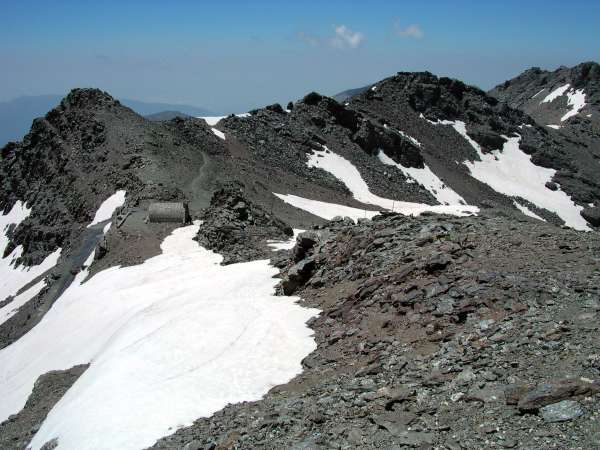 Under the top of Veleta
To the north, the mountain is not as flat as from the side we came from, but it falls almost vertically deep down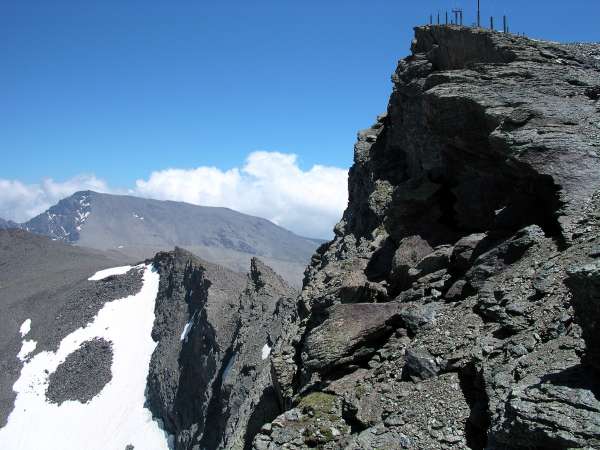 View of Mulhacen
From the top of Veleta is a beautiful view of the highest mountain in mainland Spain – Mulhacen. There is also a tourist ridge there, but it is 7 km in one direction, so only very powerful individuals can do it in one day. Alternatively, you can sleep in the Refugio Vivac de la Caldera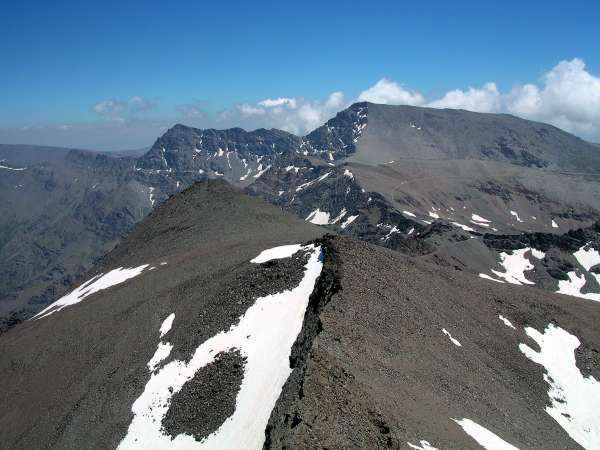 Laguna de los Vasares
The whole Sierra Nevada mountains look quite desolate and dark thanks to the black color of the rocks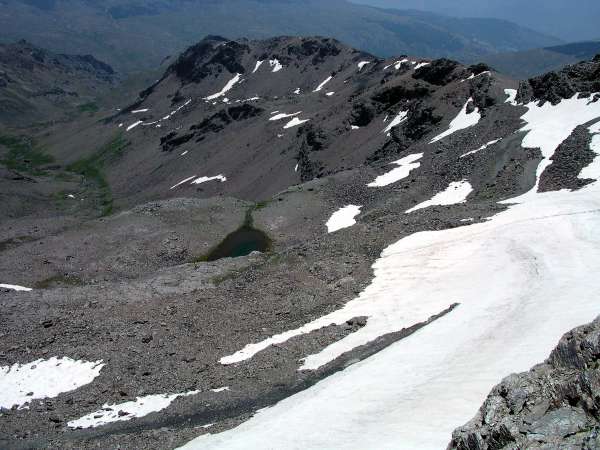 Look down at the starting point
The Hoya de la Mora car park is very deep below us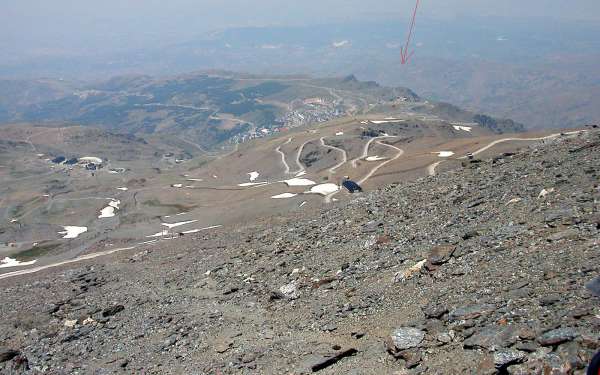 Applaud the author of the article!
Part of itienary
Article:
Trips and hikes in the Sierra Nevada mountains
The Sierra Nevada, the highest mountain range in the Iberian Peninsula, is easily accessible by several roads and has a number of… continue reading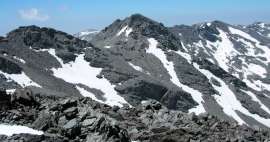 Part of gigalist
Giga List:
The most beautiful trips in Andalusia
Andalusia is the most interesting part of Spain for many travelers. It offers beautiful cities, countless huge castles,… continue reading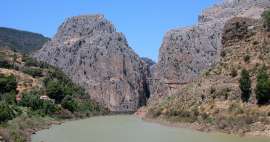 Thanks!
Have you been there? Write a review of this place
Already rated by 1 traveler