Combination of two styles in one buildin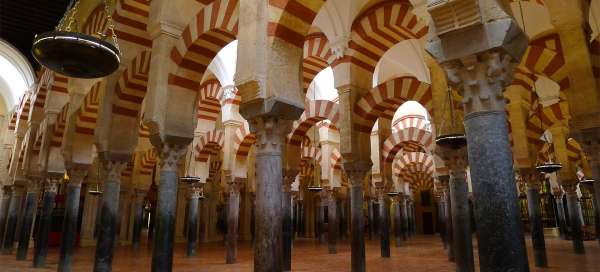 The most famous building in Andalusian Cordoba is a special tangle of architectural styles in the form of mosque-cathedral. This building has a turbulent history full of reconstructions, however, as entire Andalusia, depending on what religion was currently in power. Anyway, it's one of the strangest sanctuaries in the world.
 
Belfry - minaret
You will first be captivated by high bell tower – former minaret, dominating the corner of the courtyard in front of the cathedral. Then you can expect stunning interiors that look more Muslim than Christian.
 
Hundreds of columns in the cathedral
Already after the first steps in the cathedral you will be totally surprised by its interior with hundreds of decorated columns. At the sides are classical Christian chapels with altars.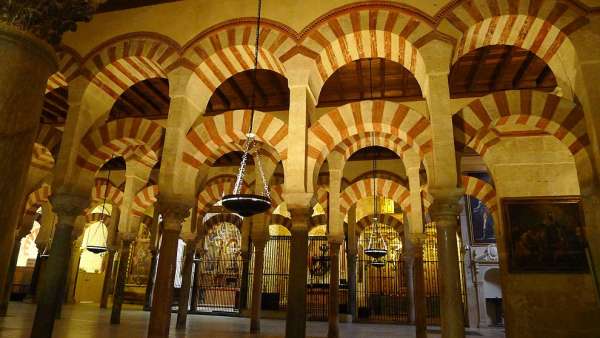 Moorish style
The entire cathedral has a strange, a bit mysterious atmosphere due to its vastness and half-light. You will be amazed by the picturesque Moorish-style of decoration.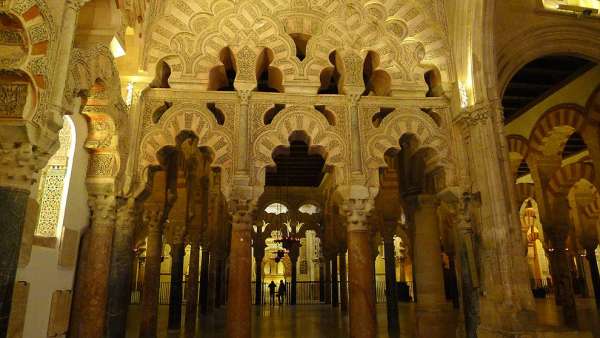 Central part of the cathedral
The Christian touch is in the central part of the Cathedral with its huge dome and golden altars with the saints.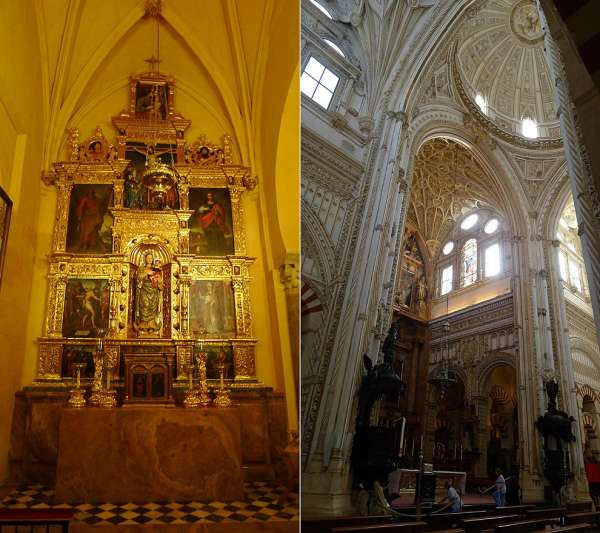 Applaud the author of the article!
Articles nearby
Thanks!
Have you been there? Write a review of this place
Already rated by 1 traveler