Torre de la Calahorra
Southern end of the Roman Bridge in Cordoba is dominated by the mighty fortress – Torre de la Calahorra. It is an ideal start of a short walk in the vicinity of this magnificent bridge.

 
Torre de la Calahorra and Roman Bridge
The best view of the fort, or rather of the entire bridge is farther along the waterfront to the southwest direction. Here you can enjoy the view in any weather and time of day.
 
Atmosphere at the Roman Bridge
The best atmosphere is here early in the morning, because there is almost nobody and the light is amazing.
 
Mosque-Cathedral in Cordoba
And during the night you can enjoy beautifully lighted mosque-cathedral and its reflection in the river Guadalquivir.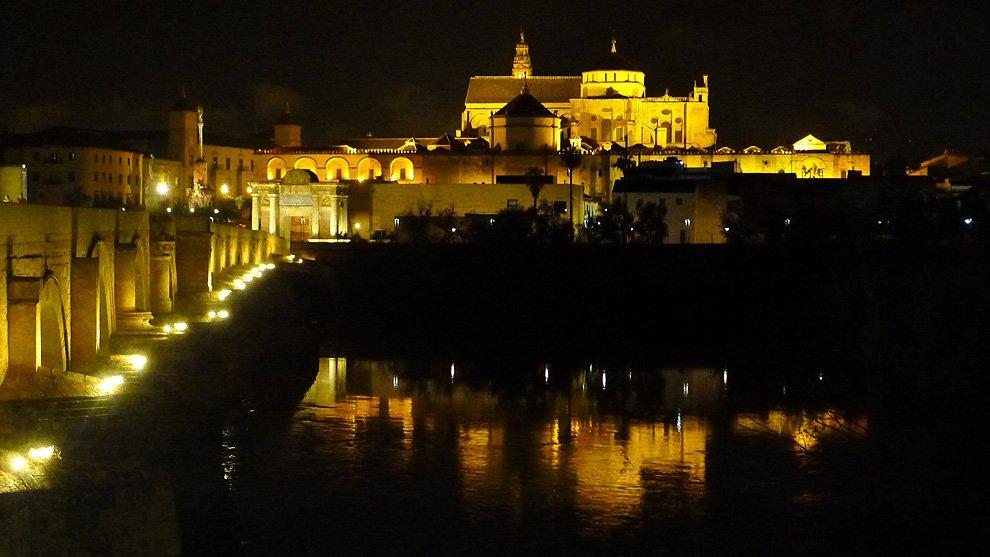 River Guadalquivir with mills
Right next to the bridge begins the zone of islets, which divide the main flow into several branches. There are also ruins of mills. It is a shame that they are not reconstructed.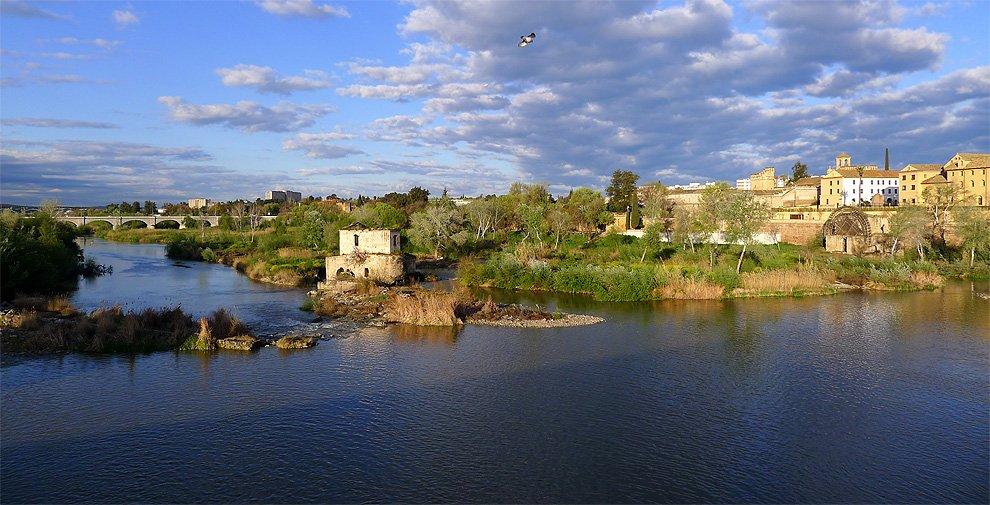 Molino de la Albolafia
The best preserved of them – Molino de la Albolafia – is on the north bank of river Guadalquivir. There is also preserved large mill wheel. But if you look more closely, however, you will see that the mill is pretty derelict.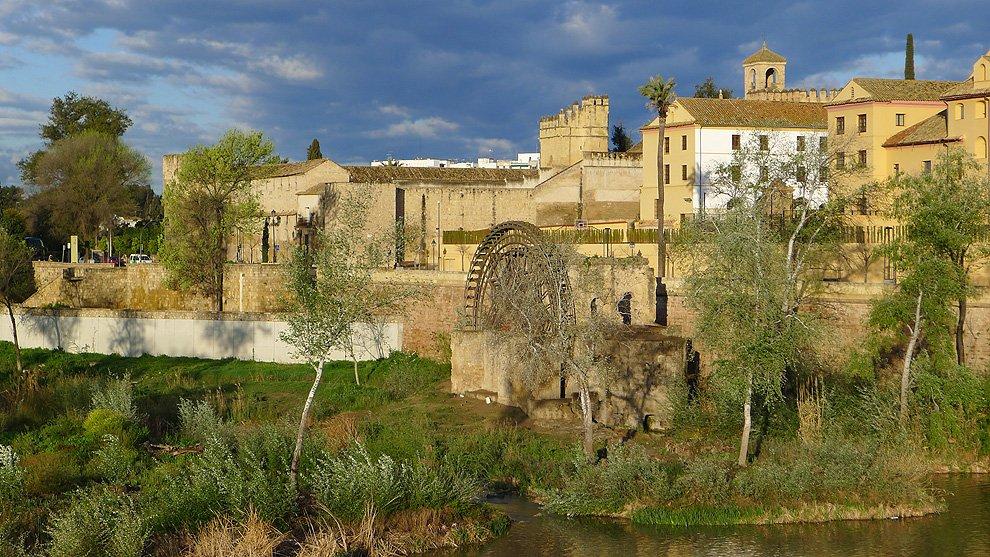 Puerta del Puenta
At the north end of the bridge is the gateway to the town center, which looks like a triumphal arch.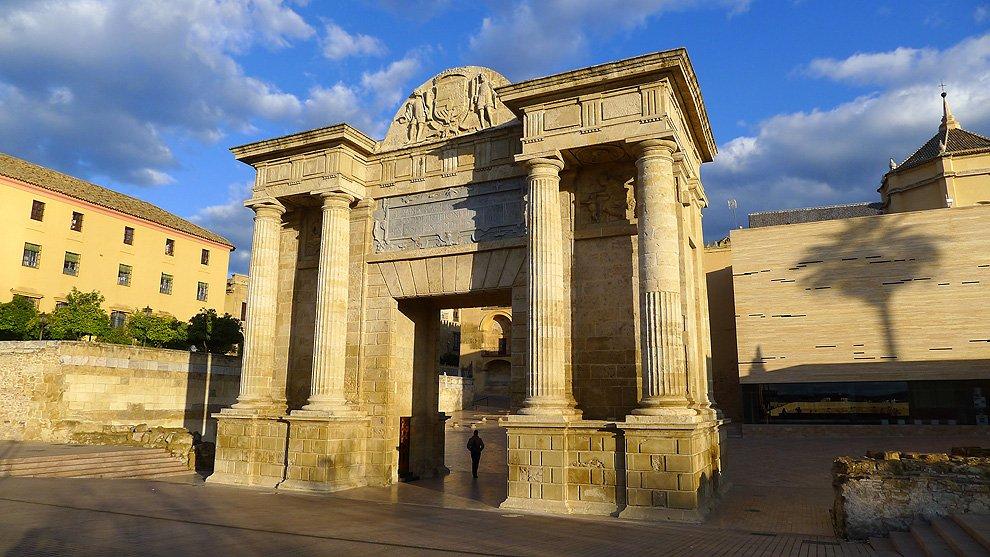 Roman bridge from the north
From the center of the town is the scenery of the bridge not so awesome as from the other side, but even though it is a nice view.