Fairytale atmosphere at Guadalquivir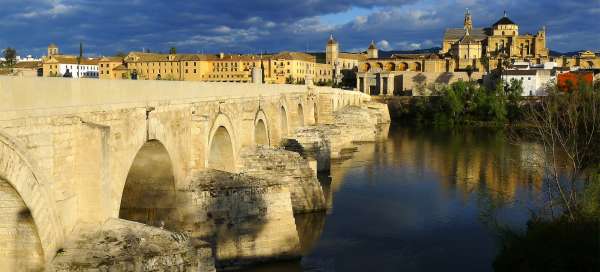 Córdoba is not only among the most beautiful cities in Andalusia, but in the whole of Spain. Its most interesting part extends around the ancient Roman bridge over the mighty Guadalquivir river. Apart from the bridge itself, there is also a beautiful view of Córdoba's great mosque-cathedral (Mezquita de Córdoba), the massive defensive tower Torre de la Calahorra and the remains of the mills.
Torre de la Calahorra
The southern end of the Roman Bridge in Córdoba is dominated by a massive fortress – Torre de la Calahorra. An ideal start for a short walk in the vicinity of this magnificent bridge.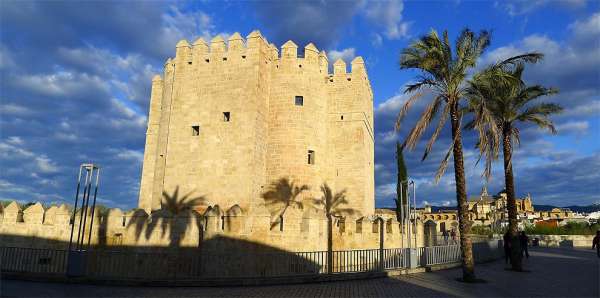 Torre de la Calahorra and Roman Bridge
The best view of the redoubt, or rather of the entire bridge, is a little further along the embankment in the southwest direction. Here you can enjoy the view in any weather and time of day.
The atmosphere at the Roman Bridge
But the best atmosphere here is early in the morning, when there is hardly anyone here and the light is amazing.
Mosque-Cathedral in Córdoba
At night, you can enjoy the beautifully lit mosque-cathedral and its reflection in the Guadalquivir river.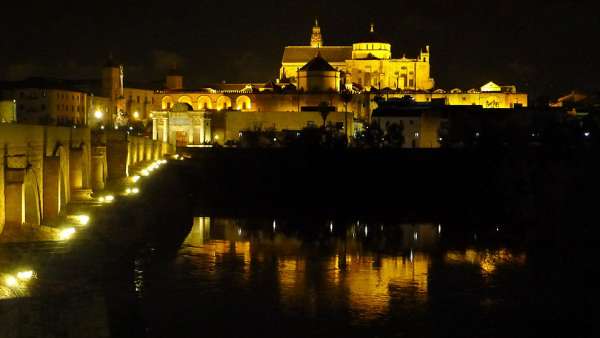 Guadalquivir river with mills
Right next to the bridge begins a zone of islands that divide the main stream into several branches. The ruins of the mills are also located here. It's a shame that no one thought of renovating them.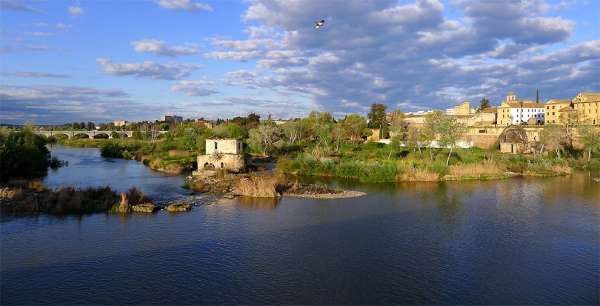 Molino de la Albolafia
The most preserved of them – Molino de la Albolafia – is on the northern bank of the Guadalquivir River. A large mill wheel was also preserved from it. On closer inspection, however, it can be seen that even this mill is quite deserted.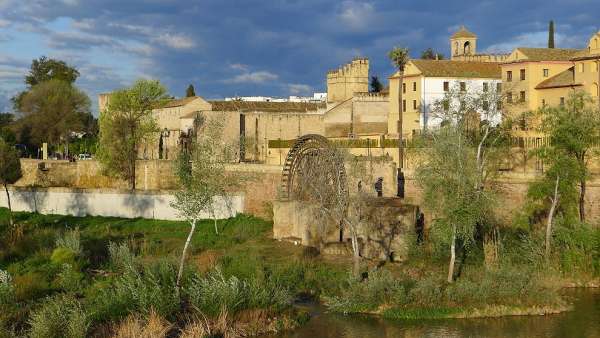 Puerta del Puenta
At the northern end of the bridge is the gateway to the city center, which looks like a triumphal arch.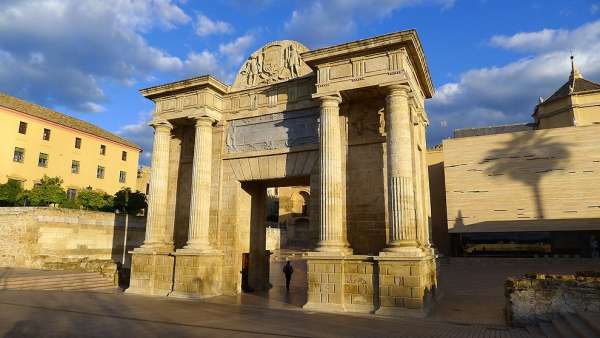 Roman bridge from the north
From the center of the city, the scenery of the bridge is not as breathtaking as from the other side, but it is still a nice sight.
Of course, there are many options for accommodation in Cordoba. We can recommend, for example , the Eurostars Patios de Cordoba among the very stylish and at the same time in the very center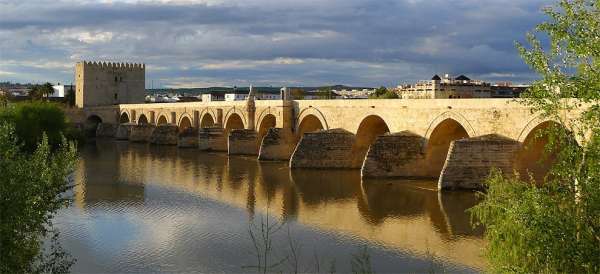 Applaud the author of the article!
Articles nearby
Thanks!
Have you been there? Write a review of this place
Already rated by 0 travelers