The small gorge of Toulovcovy Maštály

Wrote
8 articles
and follows him / her 2 travelers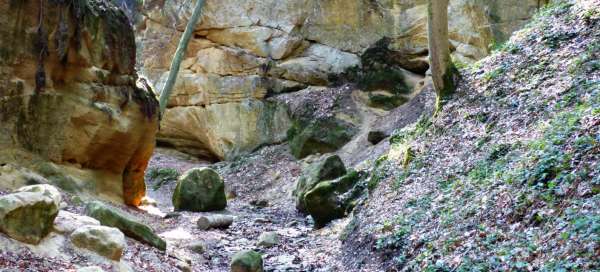 Pivnická Gorge is a 1.5 km long rock canyon near the village of Zderas. There is no hiking or nature trail. in 1998 it was declared a natural monument.
Pivnická rokle
A small gorge in Toulovcovy maštalých
The most suitable starting point is the village of Zderaz, from where you will follow the yellow hiking trail in the direction of Dolany. The road leads between fields to the forest. Then continue along the forest along the yellow road to the tourist signpost, where there is an arrow to Pivnická ravine. Further no longer leads to the gorge.
Entrance to the gorge
The entrance to the gorge looks completely inconspicuous. It is a wooded valley through which the Pivnický stream flows slowly. Soon, however, the first rock formations begin to appear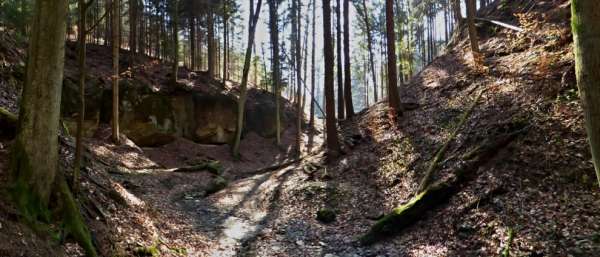 Pivnická rokle
The gorge will gradually narrow until a branch appears, where there is a rock tunnel and a cave. The gorge is divided into two branches.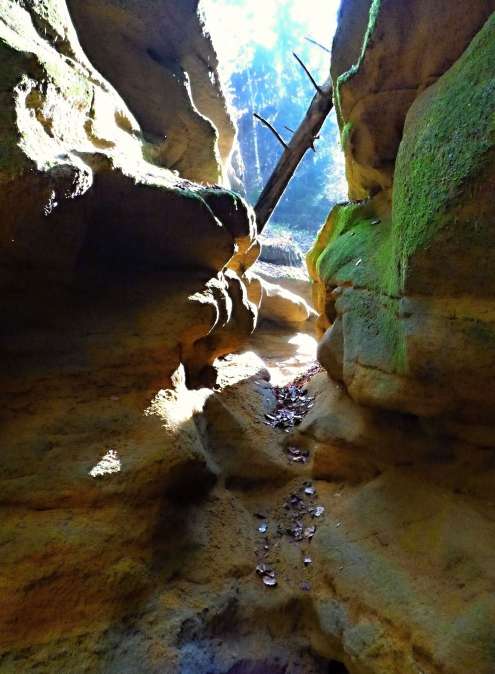 Right shoulder
A better option is to go to the right shoulder first. It is shorter and blind.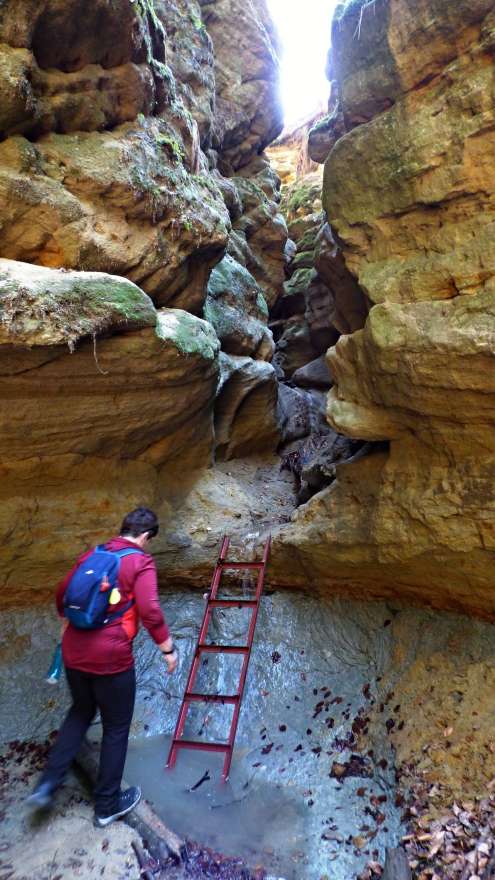 The left arm of the gorge
The left arm of the gorge is sometimes only 50 cm wide and to overcome it it is necessary to manage several rock steps. Ladders and steps are used to overcome them. However, they are missing in some places because they were washed away by a large amount of water.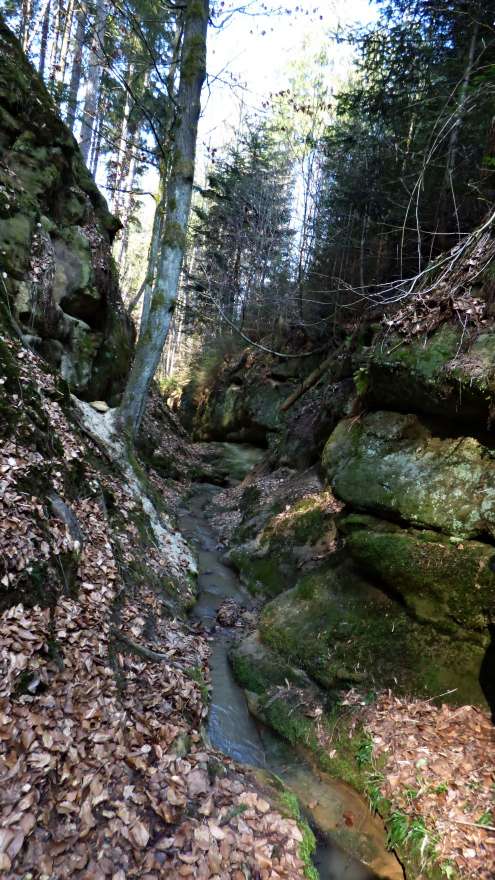 End of the road
After about 1 km, it is necessary to climb from the gorge up a steep hill back to the hiking trail and return to the village of Zderaz. Almost the entire passage of the gorge leads in the riverbed of the Pivnický brook.
Applaud the author of the article!
Part of gigalist
Giga List:
The most beautiful trips in the Iron Mountains
In the northwestern part of the Bohemian-Moravian Highlands you will find a picturesque area of the Iron Mountains. Much of this… continue reading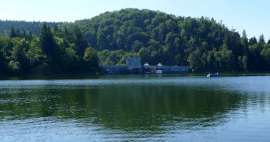 Thanks!
Have you been there? Write a review of this place
Already rated by 1 traveler