Relaxing hike through the Milovská basin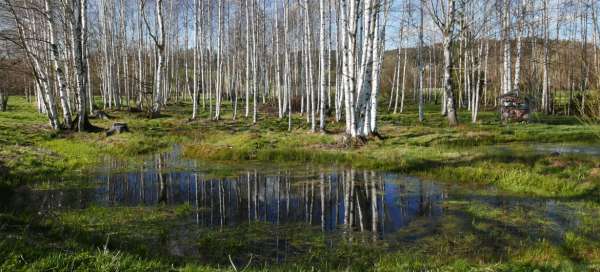 Křižánky is a good starting point for a number of nice tours on the surrounding rocky peaks. But you can also take a picturesque walk through the bottom of the Milovská basin to the nature reserve Meandry Svratky near Milov
České Křižánky
We will start the walk in the Czech part of Křižánek. We first follow the blue tourist route in the direction of Čtyři palice, but after a few tens of meters we turn right and down a dirt road. After a while we have a view of Český kopec (711 m above sea level), which rises north of Křižánky.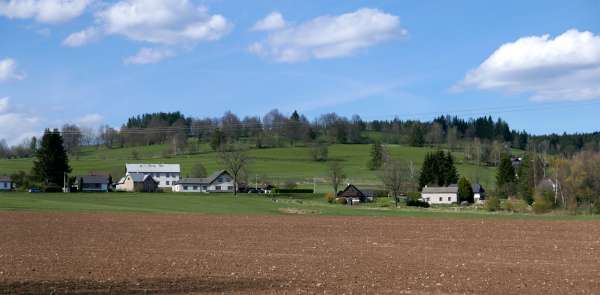 In the Valley
The road will take us to a picturesque landscape just north of the Svratka River. There are several nice buildings and a small pond.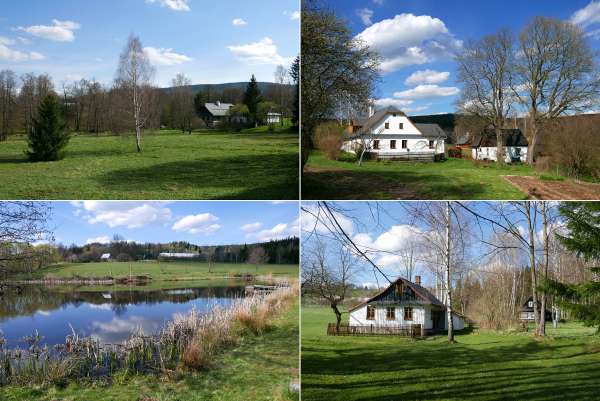 Hot
Along the way we continue eastwards to the very end. If we turned sharply to the left, we would return to Křižánky (an ideal shorter variant of this walk, for example for families with children or seniors). Now we have an unmarked section of the road. We go up the meadow on the slopes of Horka hill (stay at the northern end of the meadow). At the eastern end of the meadow, we come across a forest path, which after about 300 meters will take us back to the marked route.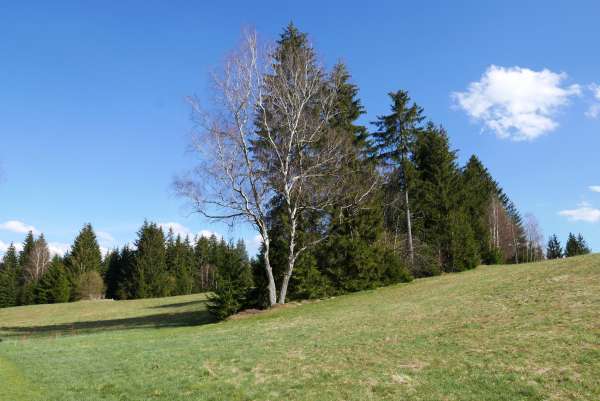 Dwellings of glass masters
After passing through the forest path, we will connect to a more important road, which leads along both the cycle path No. 4184, but also the nature trail Milovská NS. A little further on, we meet an interesting building in which the glass masters once lived.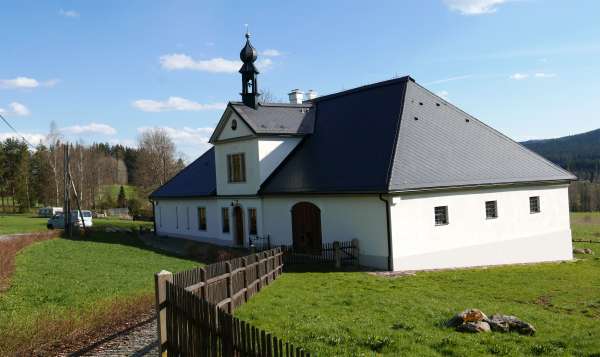 Massif Nine Rocks
The road now descends almost in a straight line to Svratka. A huge ridge rises on the horizon, including the famous Devět Skal mountain. Directly in front of us you can see Malinská skála (811 m above sea level)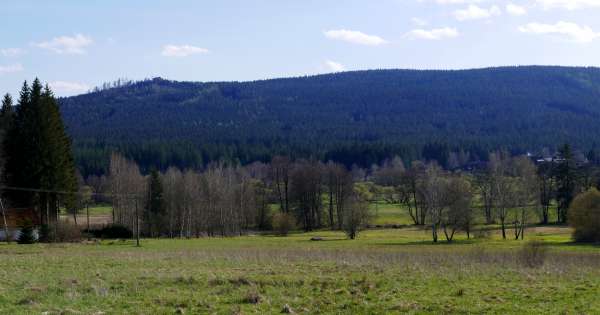 The region around Svratka
We are slowly descending to the bottom of the Milovská basin and wetlands and birches are growing around us. Eventually, over the bridge, we cross the Svratka River, which is still the size of a larger stream.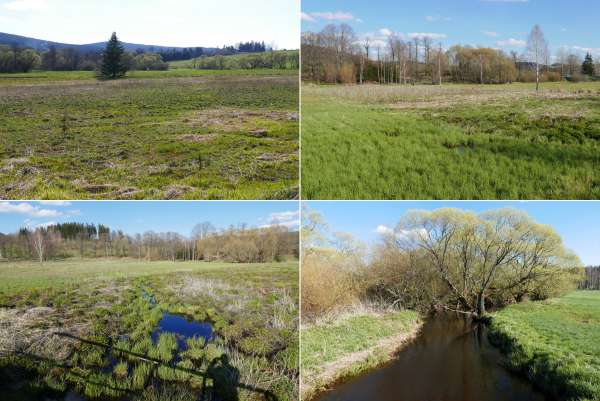 Nature reserve Meandry Svratky u Milov
We walk through the picturesque nature reserve Meandry Svratka near Milov (it is definitely worth walking the whole nature trail east of this circuit) and we connect to the road No. 354, which we have about 2.5 km to go to the beginning of this circuit.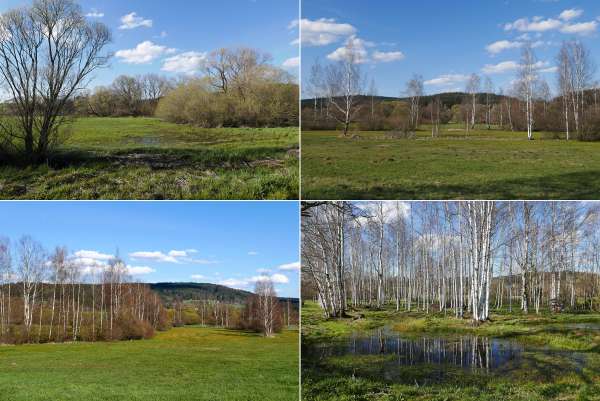 Moravské Křižánky
We will first walk through Moravský Křižánky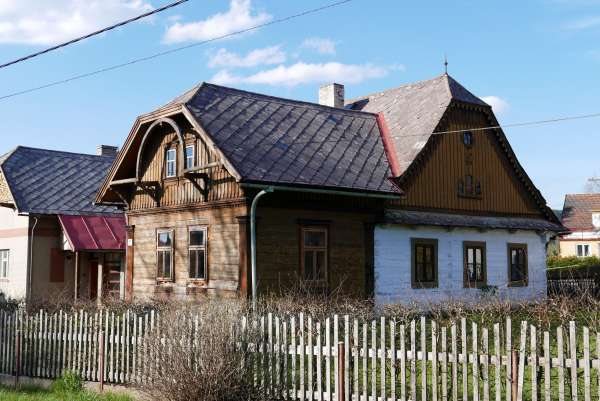 Picturesque views along the way
The road can be a bit poisoned by traffic, but there are some nice views of the surrounding scenic landscape.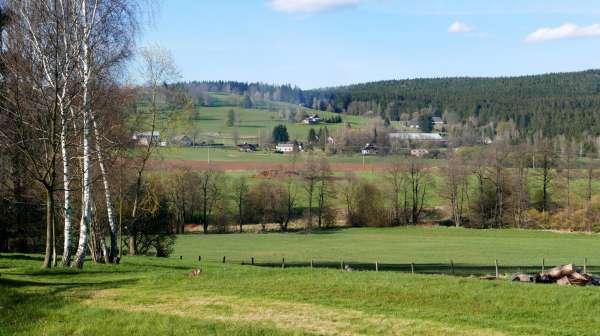 Church of Our Lady Help of Christians in Křižánky
Along the way we will pass a nice church in the Czech part of Křižánek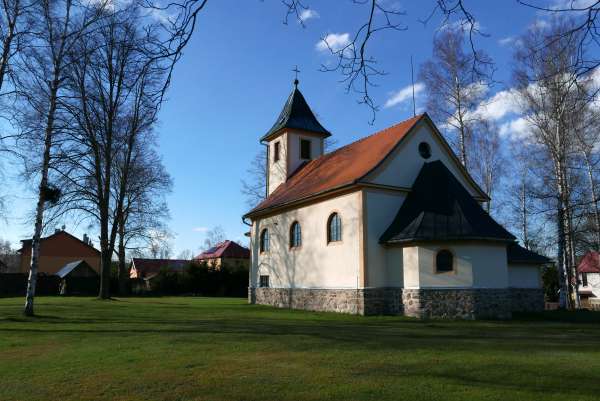 Applaud the author of the article!
Articles nearby
Part of gigalist
Giga List:
The most beautiful trips from Křižánky
Křižánky is a picturesque village directly below the highest peaks of Žďárské vrchy. Directly from the village you can take… continue reading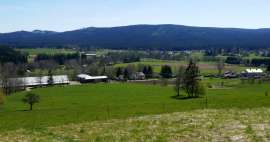 Thanks!
Have you been there? Write a review of this place
Already rated by 1 traveler