A small rock paradise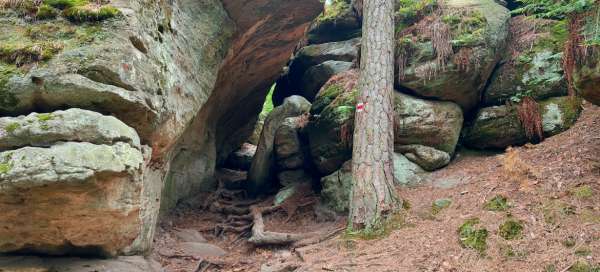 In the Svitava hills in the neighborhood of the Iron Mountains, there is a beautiful, but little-known landscape with sandstone rock towns. Sandstone rocks and wind-shaped formations, caves and deep forests with valleys, clear wells and rivers welcome you.
Petrovna
You will park right in the center of Bor u Skutče village, from where you will follow the green tourist sign. After 0.5 km you will pass the highest sandstone tower Petrovna in the area. Its top is arranged for a lookout point. The current view is of a "sea" of pine forest.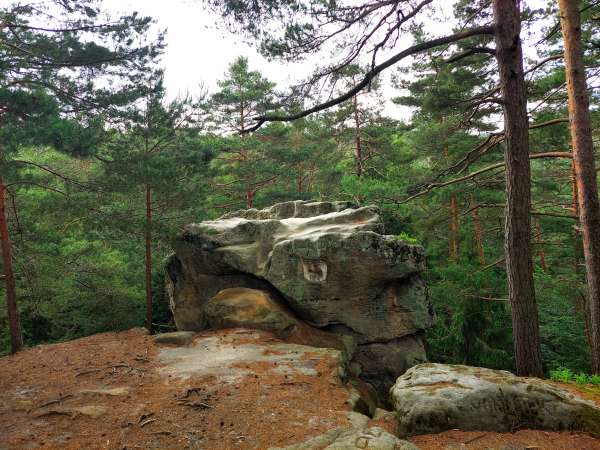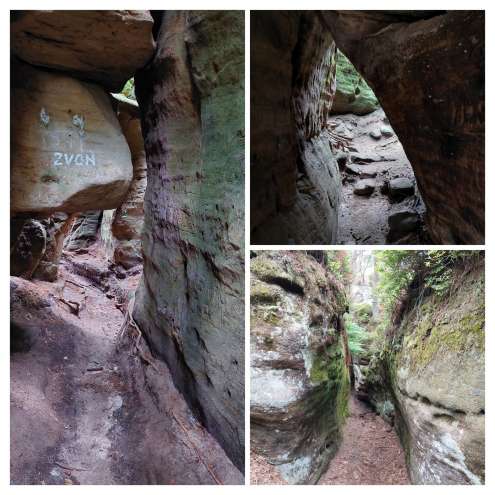 Toulov's stables
The green tourist sign leads us to Toulovac stables, here you will find a small rock labyrinth. With a little imagination, children can play robbers here. However, stables are also named after one such paw. According to rumors, the robber knight Vavřinec Toulovec had his secret hideout here. Here we can find systems of corridors, caves and holes with the names Mouse hole, Kitchen, Cellar, Bell.
City Stables
We continue following the red tourist sign to the Pod kostelíček signpost. From there, our yellow tourist sign leads along the sandstone rocks of "Městské Maštale". On the way, we pass rock formations such as Kostelíček, Pancéřová lovi, Castle and Liščí dýry.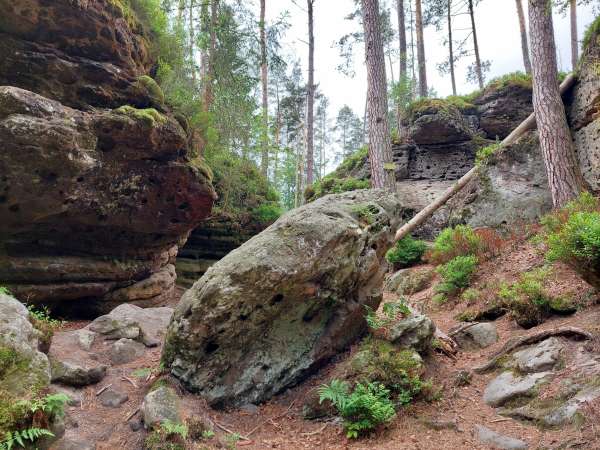 Budislav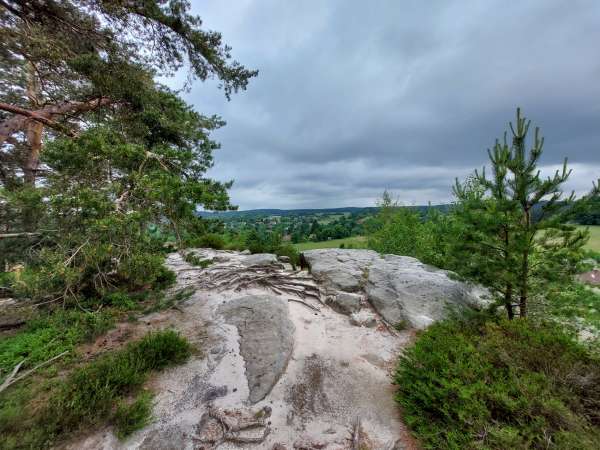 Gentleman's table
We will go back from Budislav following the red tourist sign. The next stop on the way is the Panský stěl sandstone formation. There are 4 seats carved into a single boulder, which invite you to rest and relax. We continue along the red road to Voletínská studánka. Our steps and eyes are now following the yellow sign to the crossroads Vranice – grove. We will again change the tourist signs to blue, which leads us to the crossroads Za borky. From there to the green, it's a stone's throw to a parked car.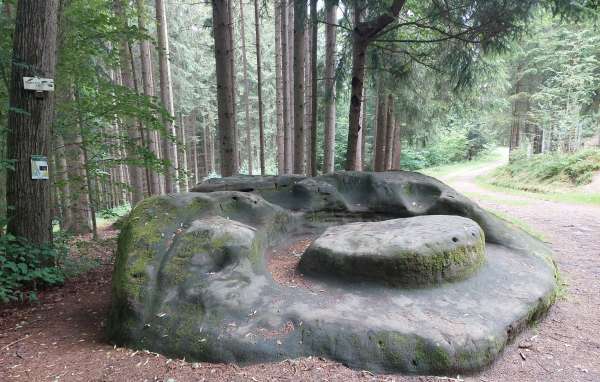 Applaud the author of the article!
Articles nearby
Thanks!
Have you been there? Write a review of this place
Already rated by 0 travelers