One of the tallest minarets in non-Islamic countries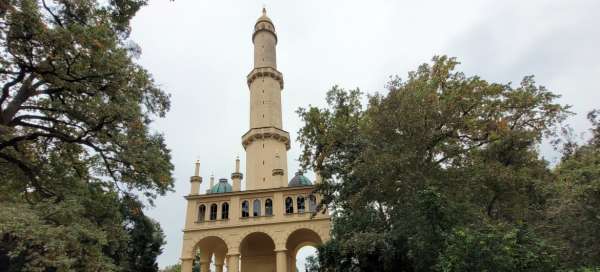 One and a half kilometers northeast of the Lednice castle there is a very unusual building. It is a 60-meter high brick minaret (also called the Turkish Tower). It is actually one of the first lookout buildings in the Czech lands. The entire Lednice-Valtice area can be overlooked from the highest walkway.

The third oldest and second lowest observation tower in the Czech Republic
The lookout tower was built in 1802, making it the third oldest in the Czech Republic after the lookout towers in Krásné Dvůr and Uherčice. The structure is built at an altitude of 175 m above sea level and was therefore until recently the lowest observation tower in our country. In 2015, however, it was overtaken by the observation tower in Mikulčice.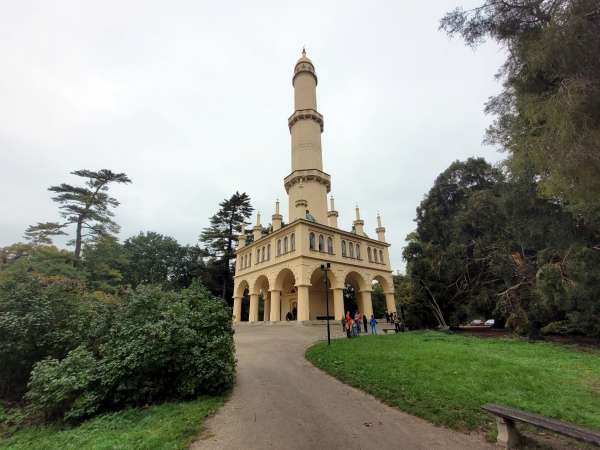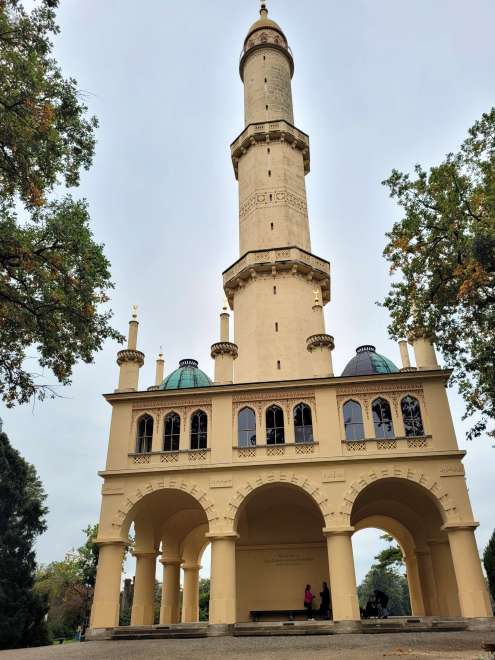 Unique building
The building is built of massive stone blocks on marshy ground and therefore required special provision of foundations. To evenly distribute the weight of the building, 500 alder piles were driven into the bottom of the foundation pit. On top of these stakes, the workers then laid a grid of 96 strong logs held together with iron clips. It was only on this grid that the base plate was built.

Tower and Mosque
The building itself is divided into a so-called mosque and a tower. The mosque consists of a total of eight decorated halls. The tower is 59.69 m high and until recently it was the northernmost and tallest minaret in European countries. A total of 302 steps lead to it.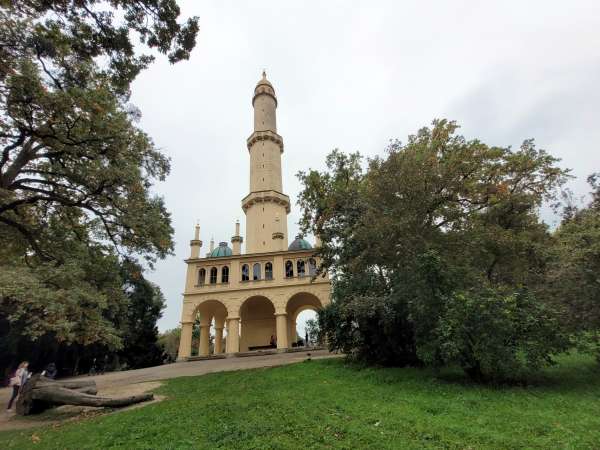 Position in the axis of the lock
The tower is built in a very attractive place in the axis of the castle. It has an interesting view across the surface of the Zámecký rybník. The representative castle rooms were situated to provide a view of the minaret.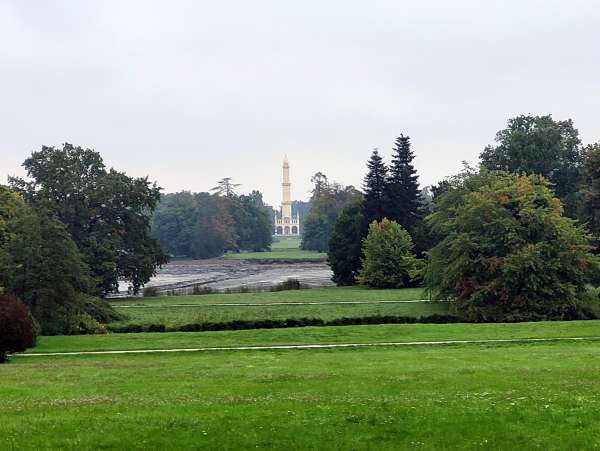 Arabic inscriptions
The whole building is built in Moorish oriental style. Inside there are a total of eight rooms with oriental decoration. There are Arabic inscriptions on the walls. These are quotes from the Koran.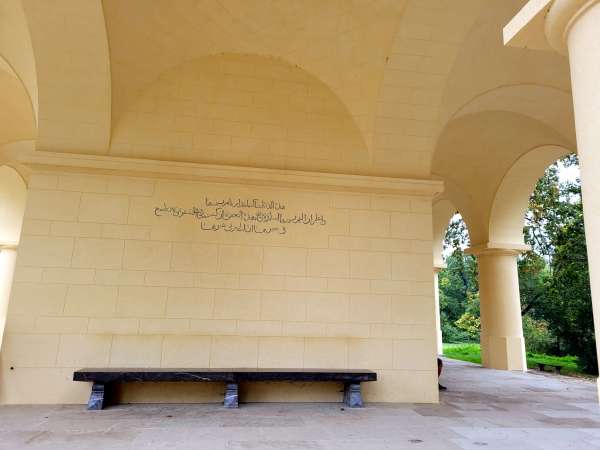 Applaud the author of the article!
Articles nearby
Part of gigalist
Giga List:
Lednice-Valtice area - what to see and experience
In the southernmost part of Moravia, in the district of Břeclav near the border with Austria, there is a world-unique landscape… continue reading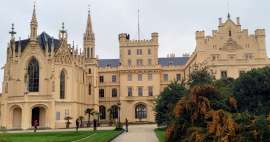 Thanks!
Have you been there? Write a review of this place
Already rated by 0 travelers