In the footsteps of Vinnetouv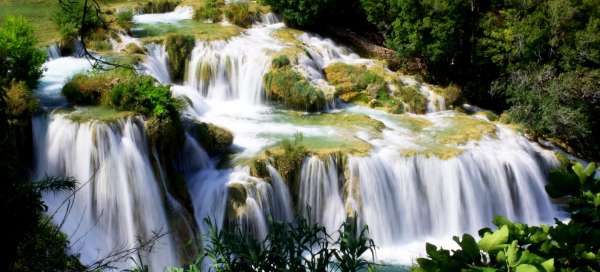 Krka National Park was declared in 1985. It is famous for its cascading waterfalls. But above all, he got into the subconscious of all of us about films about Vinnetouv. It is divided into several stages by visitors and visiting them all means spending the whole day here, if not more. The highest waterfall is Manojlovački slapovi 60 meters, but it is near ancient Burnumi. The ones you are guaranteed to see are Skradinské waterfalls are 46 meters long and you can even swim in their vicinity. Unfortunately, expect extreme hiking here! Price 200kun
Mill and power plant
U Lozovace is located TOP from the Krka National Park. There is a built-in parking lot. And we get to the waterfalls by buses. It is literally a mass affair, where one goes in one strudel of people. It's weird that you will hardly meet any Asians here, who are in all important places in Europe. The beginning of the tour begins here in the mill, where there is also a museum.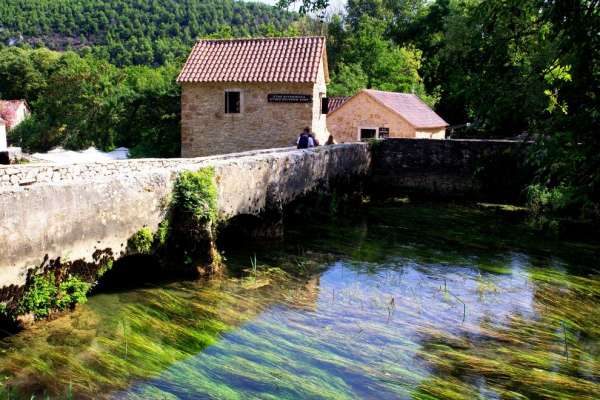 Cascading waterfalls
Of those waterfalls, if I say there are hundreds, I will not be far from the truth. Along the way there are small and larger waterfalls and there are countless, but the big ones are almost at the end.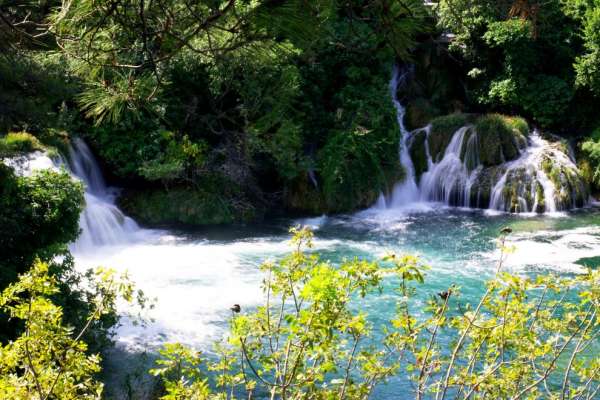 The first complete waterfalls
Skradinski buk one cascade from these almost 46 meters high waterfalls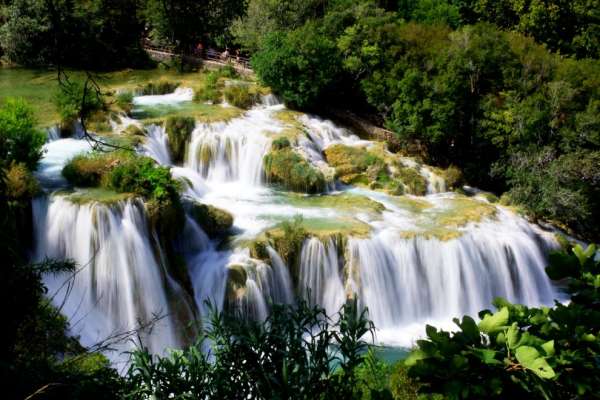 Waterfalls everywhere
Waterfalls are everywhere, they flow from the forest.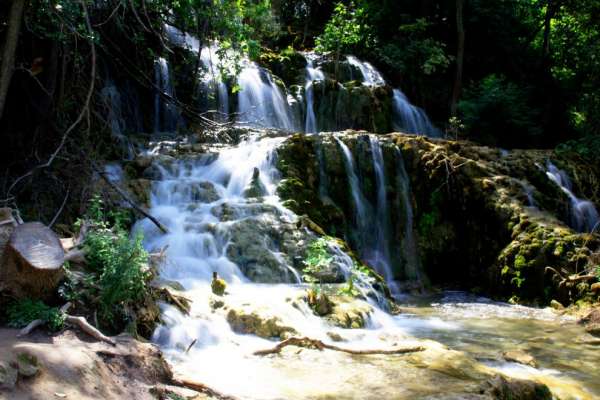 Vinnetou sailed here
Here we could see Vinnetou in the film. At these waterfalls there is also the possibility of swimming. The water is cold, to count. What, you have to reckon with, is crowd madness. Head to head and that discourages many people. I myself was surprised, both from the extreme attendance and here.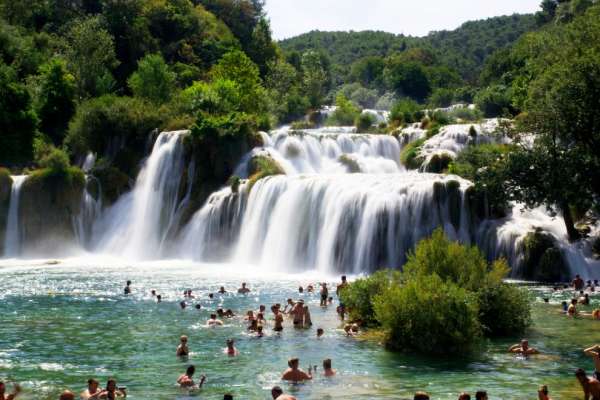 One last look
The last picture from the waterfalls near Lozovac.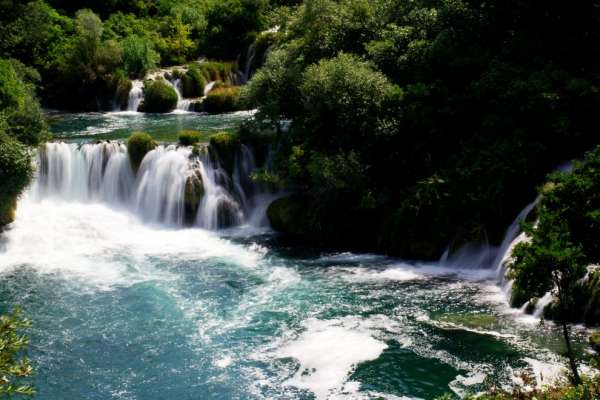 Franciscan monastery, island of Visovac
Our stop is then here at this monastery. It is possible to take a boat to the monastery. Those who continue, for example, like me to Ročka tidal, will stop here.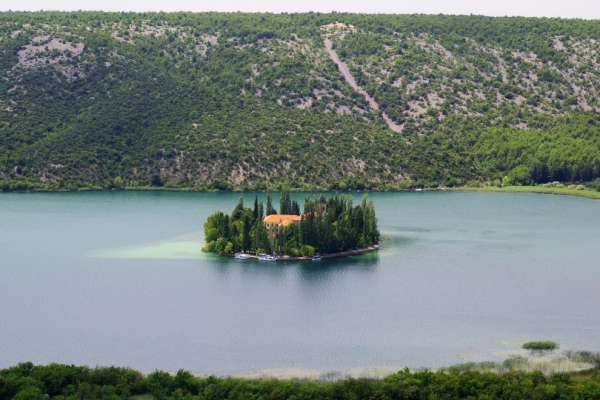 Roški waterfall
I was a little disappointed here. It is a 26 meter high waterfall. In this third part, which we visited, it was also filmed by Vinneta.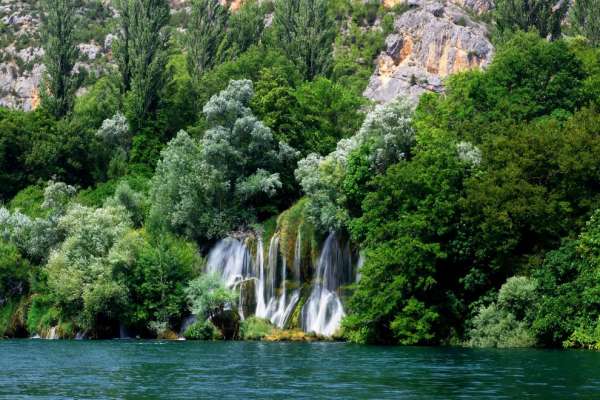 Cascading waterfalls
These about 1 meter high cascading waterfalls served as a backdrop in the filming of Vinnetouv in Rokša slap.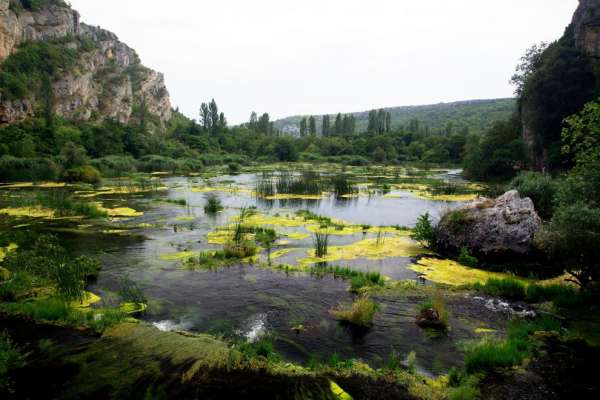 Clear river
Really wonderful to see how clean the water is thanks to the limestone bedrock.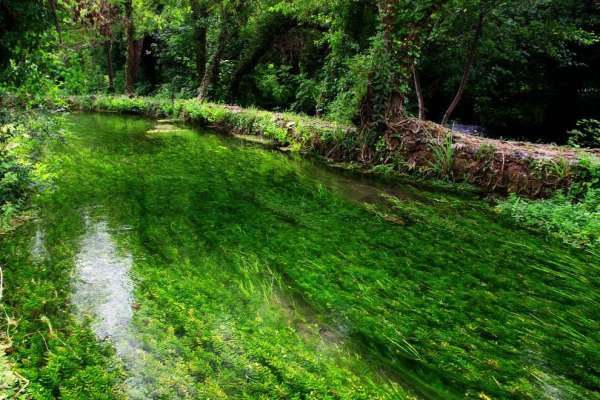 Applaud the author of the article!
Part of gigalist
Giga List:
The most beautiful national parks in Croatia
Croatia attracts mainly with its beautiful sea coast. However, you will also find beautiful mountains, lakes and waterfalls. The… continue reading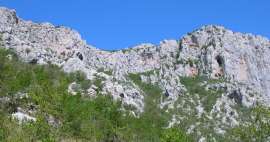 Thanks!
Have you been there? Write a review of this place
Already rated by 1 traveler