Countryside of Jostedalsbreen Nasjonalpa
Above the parking lot starts very gradual ascent toward the south in the direction of the wall of mountains.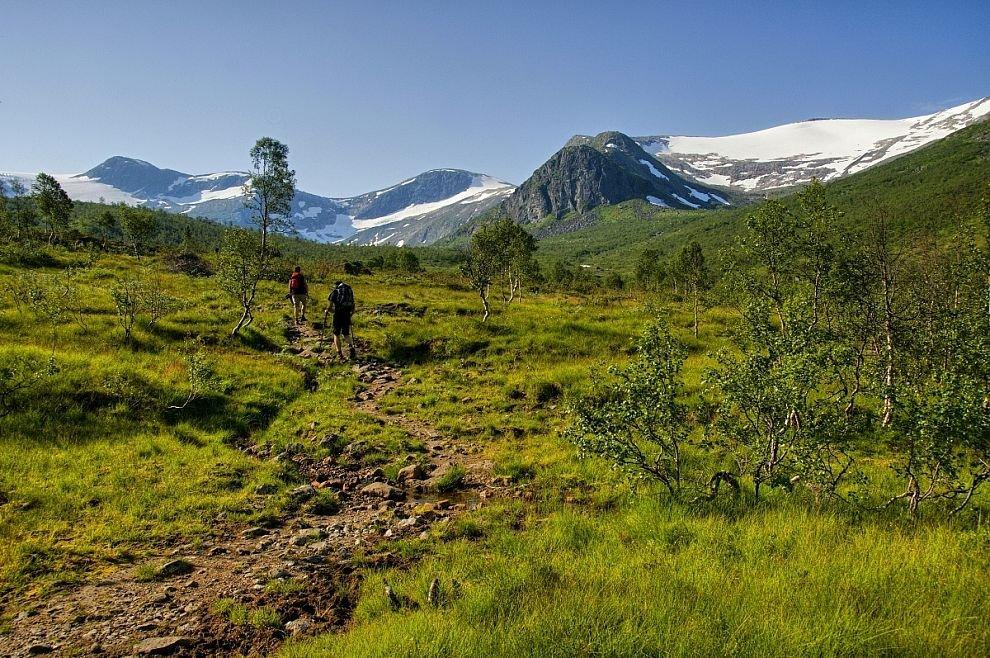 Befringsstoylen
After less than a kilometer the road gets between small houses, whose roofs are covered with grass. There is also a left turn, through which you can ascend along more difficult path to another lake Strupnevatnet, which is at an altitude of 1 167 m asl and into which flow the glacier tongues.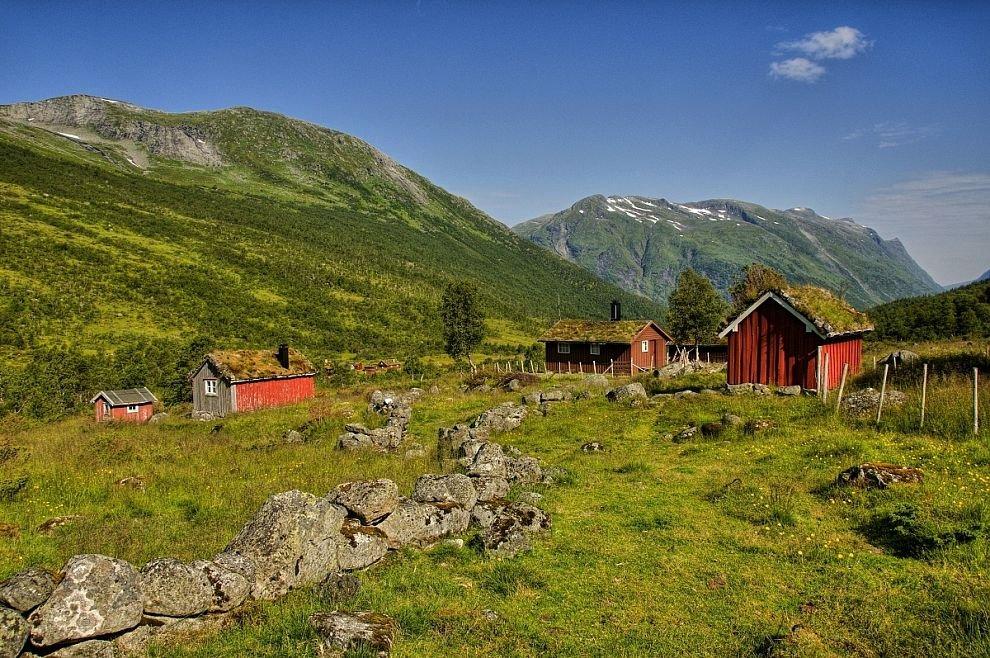 Loneelva
But our journey continues straight on through low vegetation with a slight ascend along the river Loneelva.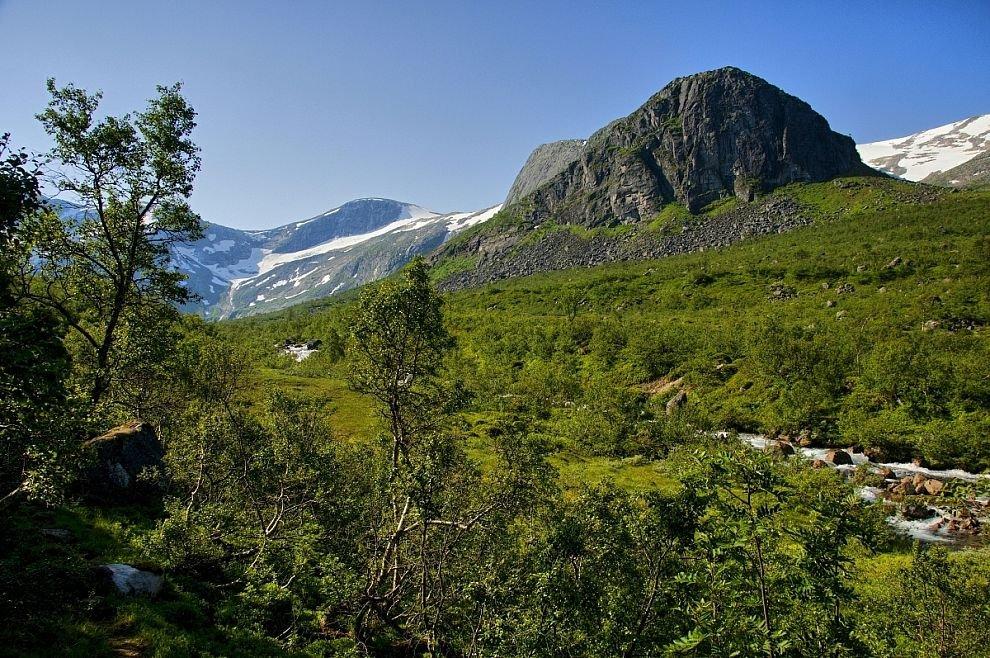 Loneelva
There is nowhere to lose, the main clue are here the waters of the river that flows out of the lake, which is our destination.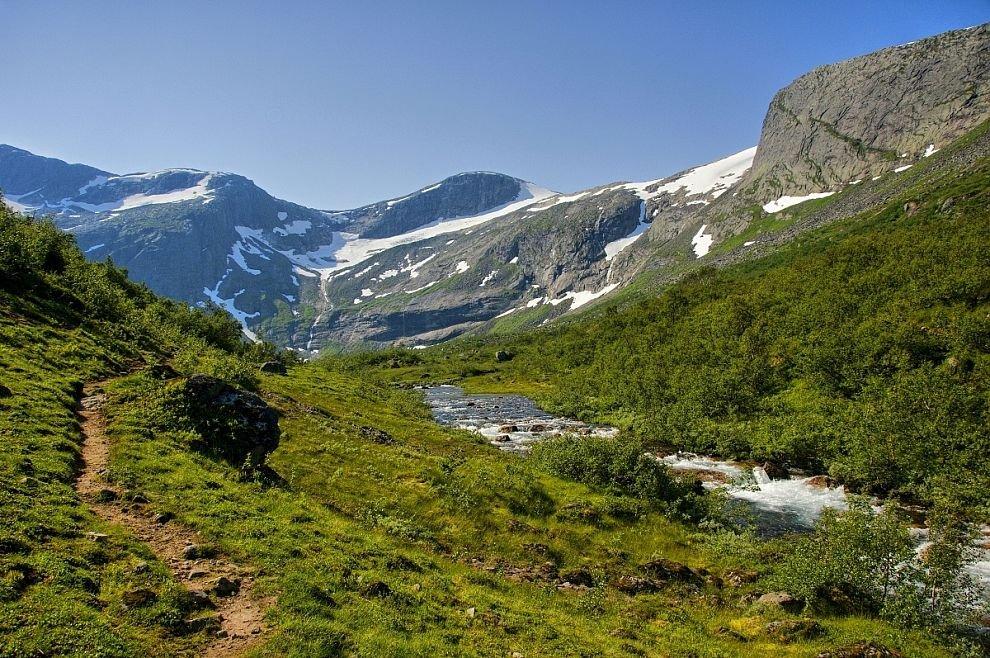 Blavatnet
We are at the destination of our walk through Norwegian landscape. Blavatnet lake lies at an altitude of 781 m asl. It is not very big in itself, but it is surrounded by wetlands. It is possible to proceed from the left for a while, but the terrain is becoming increasingly less passable with dry feet.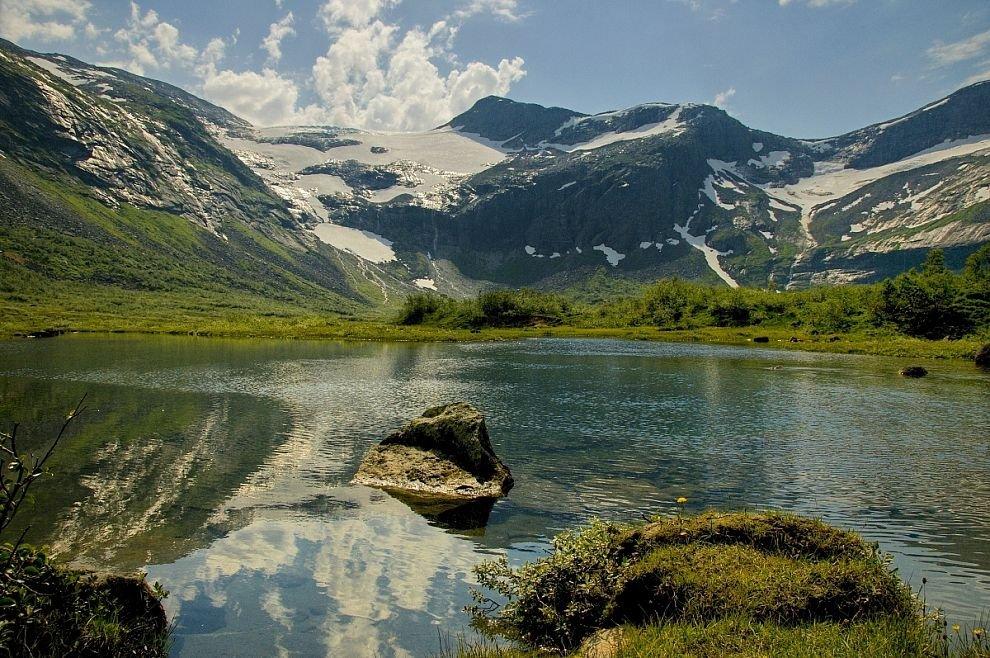 Wetlands
The way back leads the same way. During the attempts to turn off appear very soon wetlands, which will make further continuation impossible. There are a lot of mushrooms around.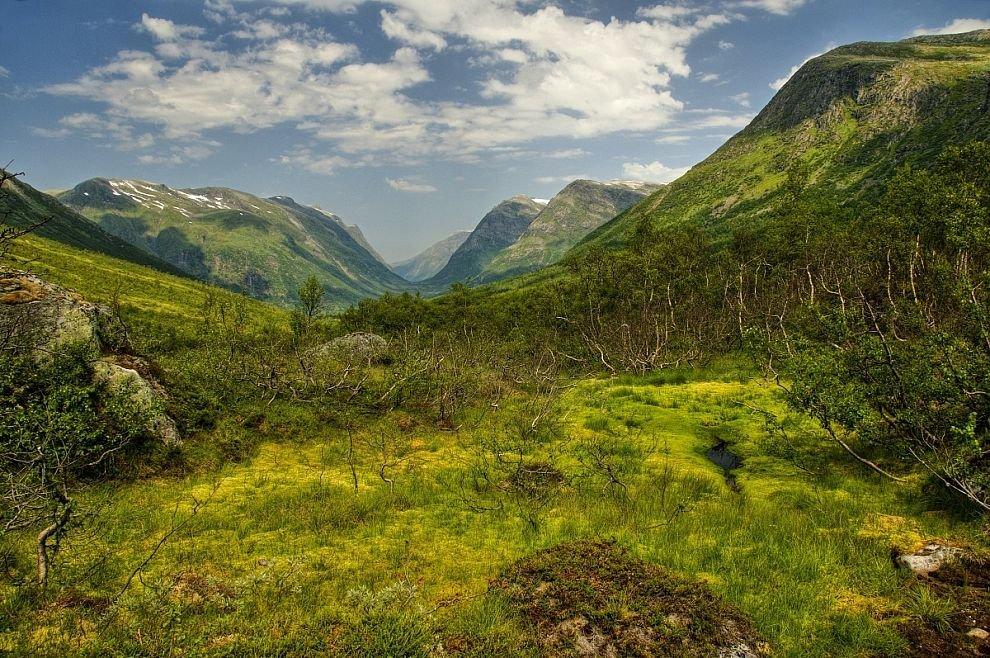 Befringsstoylen
On the way back we can explore small buildings that we only passed in the morning. It seems that the only inhabitants are here the pets.

 
Langedalen
After exiting from the toll road we turn right towards the east, pass Hoyset and after about 3 km we park at the bridge. Behind it is a small farm and path that leads us to a small peek into the valley Langedalen.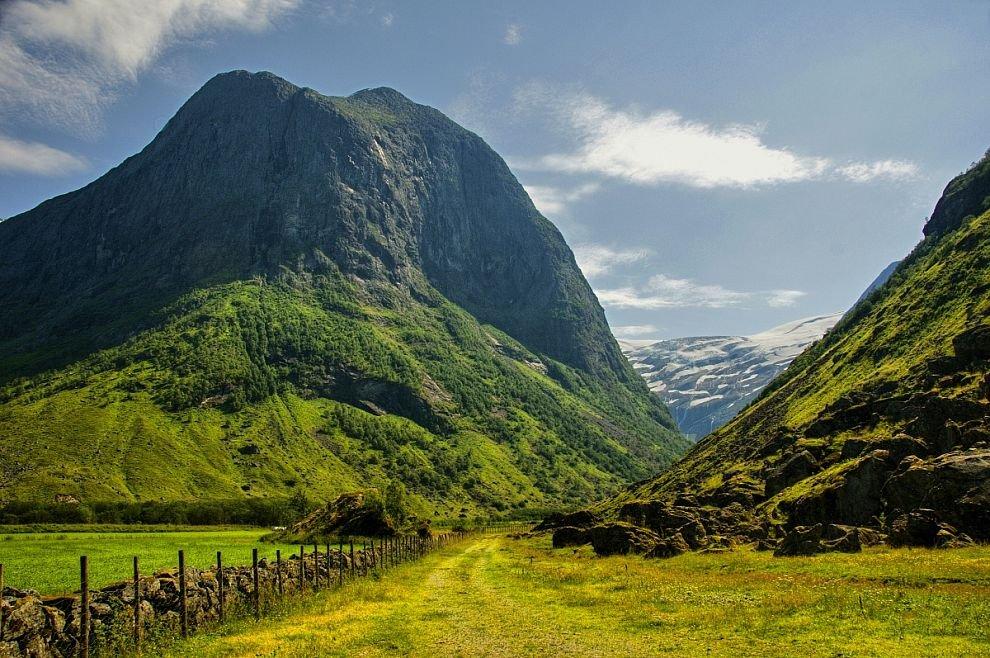 Jostedalsbreen
After about a kilometer walking, the terrain becomes passable only for those not being afraid to wade in the runny waters of the river Langedalselva, richly fed by melting snow and glacier Jostedalsbreen.