Janca pampa
After the descent from the pass Janacon through the side valley of Yanajanca opens a view of the picturesque, several hundred meters wide valley of Janca pampa, modeled long ago by glacier.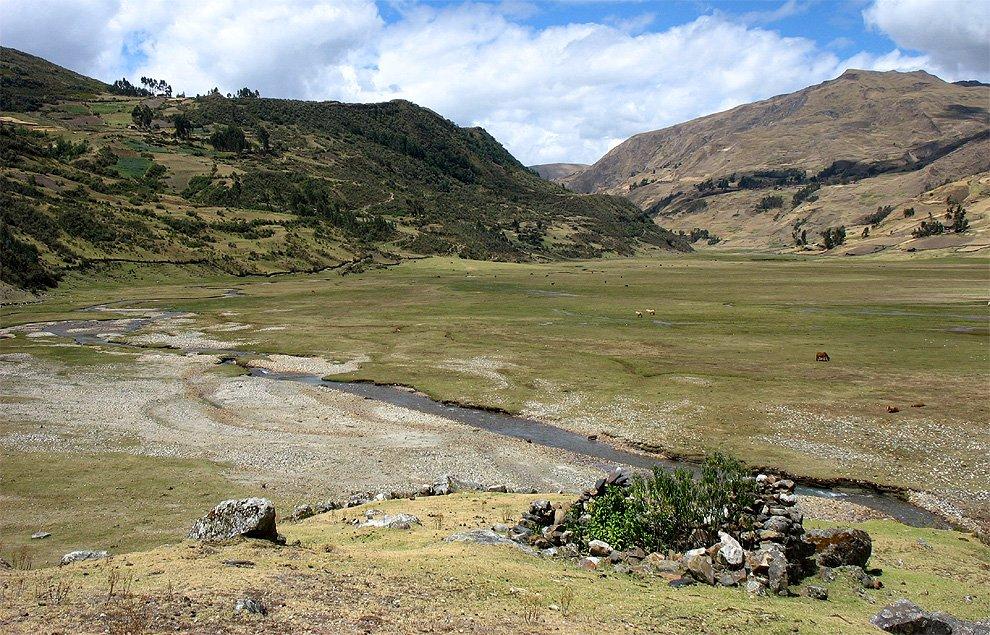 Horses at Jancapampa
A little wetland valley bottom is perfect feast for local horses. Individual settlements are built a little higher and the fields stretch along mountain slopes even higher. Although it seems at first glance that it is best to walk at the bottom, it is not the ideal way – you would need to bypass various wetlands and small side streams all the time.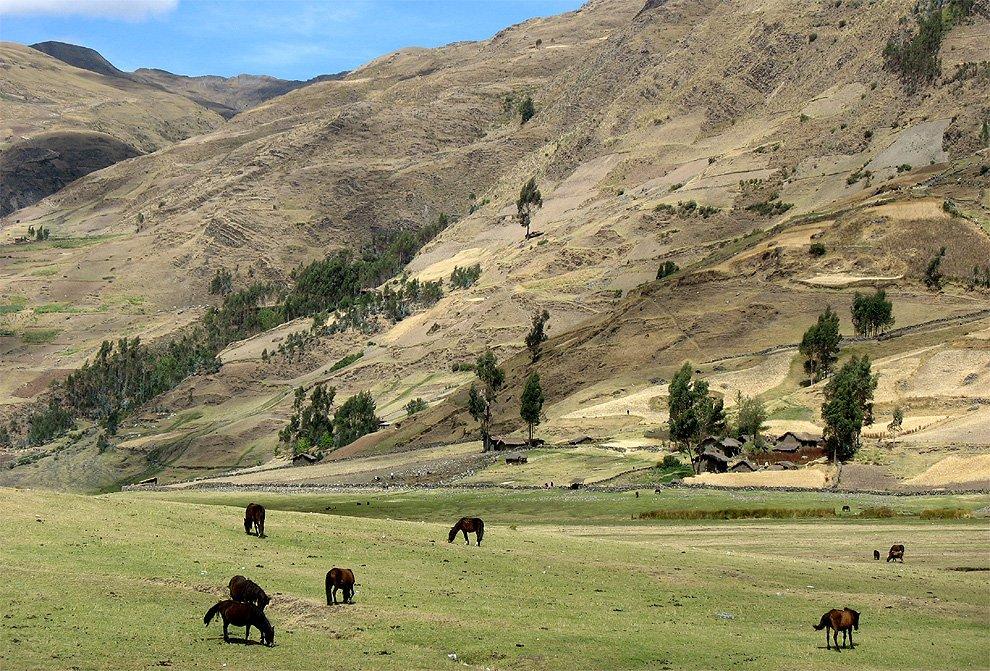 Way above the valley
The right trail to Pomabamba leads long time along the contour roughly fifty altitude meters above the valley on its northern side. But be careful – if you walk the entire circuit around Alpamayo, you have to get through the waterlogged meadow to the other side of the valley and in Pishgopampa turn back up to the mountains in the direction of Tupatupa pass.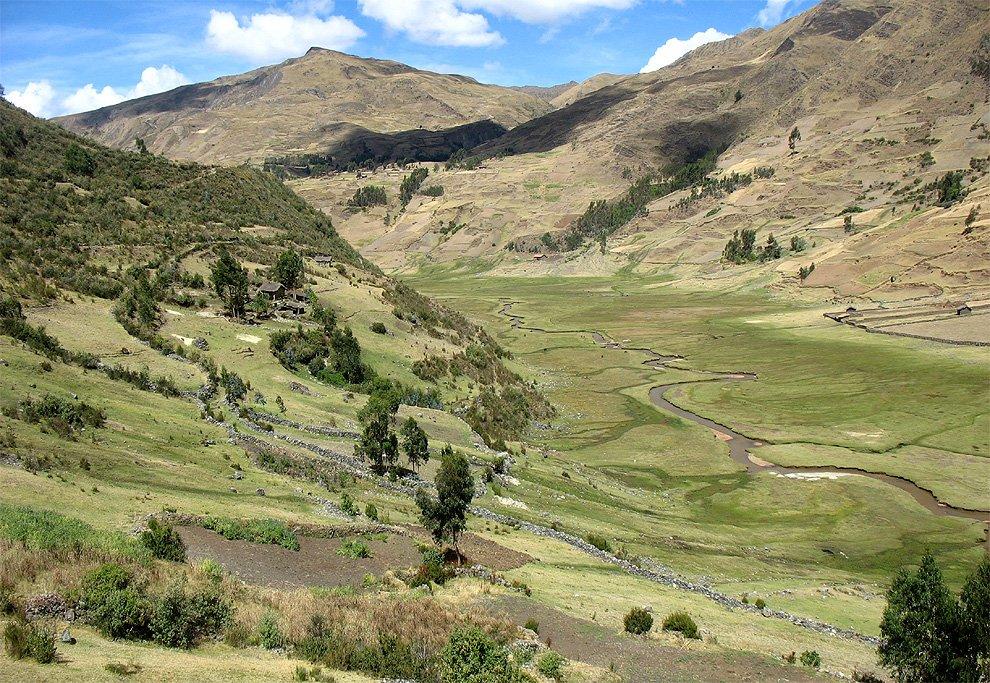 Life in the valley Jancapampa
From the contour path is a nice view over the scattered farm houses. Occasionally you may feel as if time has stopped here. The valley is very picturesque and contrasts to the rough mountain views that you saw the previous days.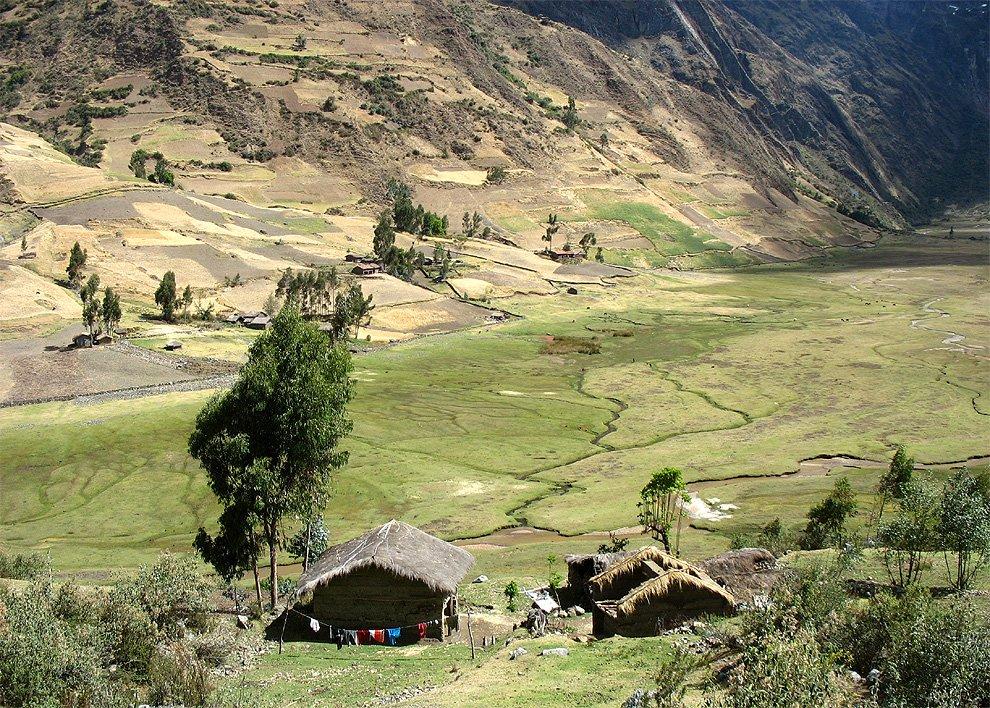 End of the valley Jancapampa
Just look back and you're back in the harsh beauty of Cordillera Blanca. The valley is closed by more than 1,200 meters high wall and over it mighty glacier of massif Pucajirca.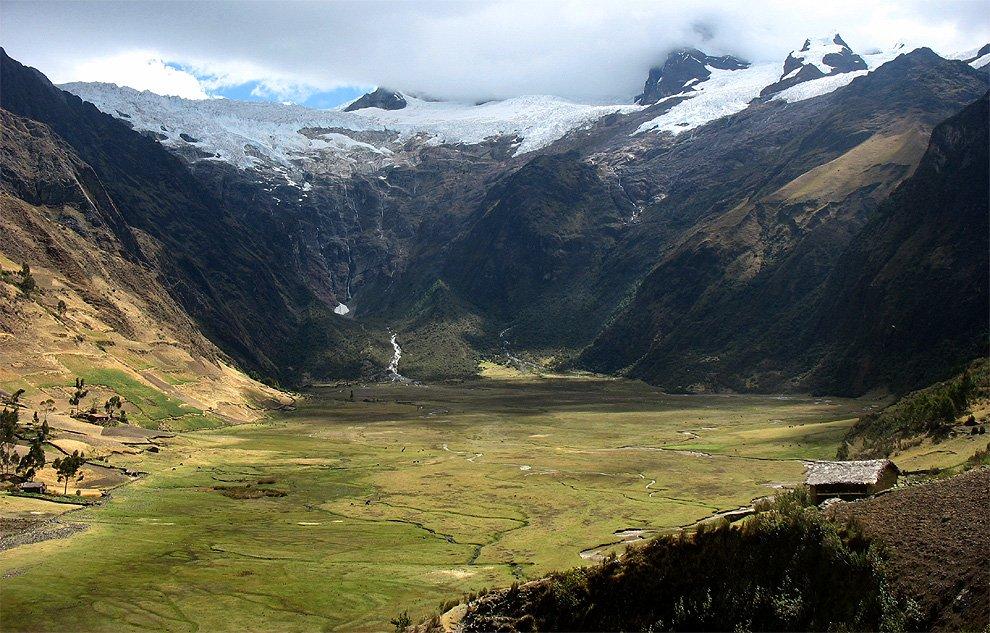 Village Jancapampa
To the village Jancapampa leads a gravel road, so civilization arrived also up here.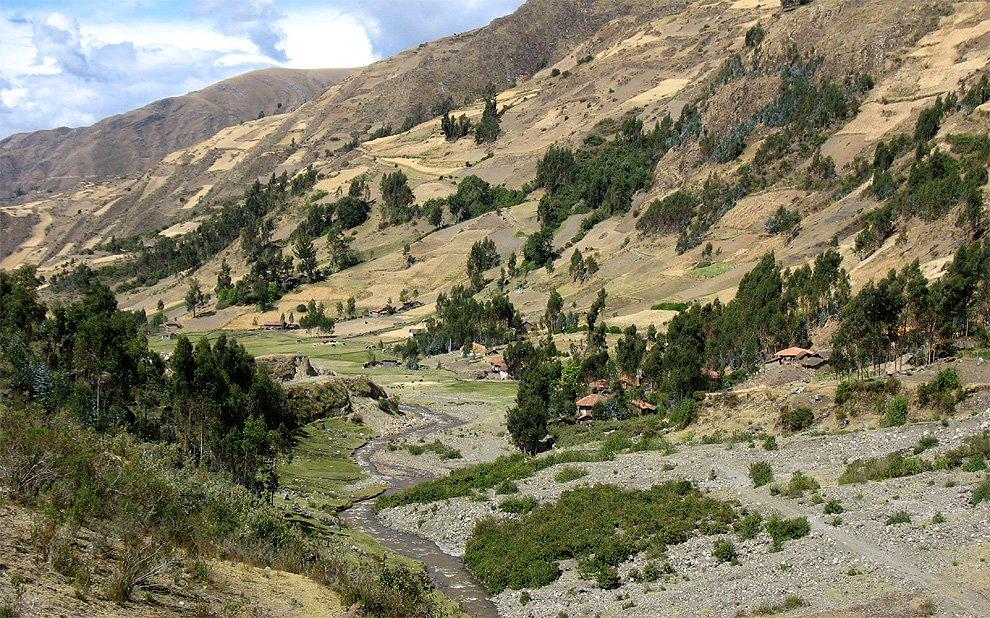 View on Pucajirca
From Janca pampa is also spectacular view of the peaks and glacier Pucajirca.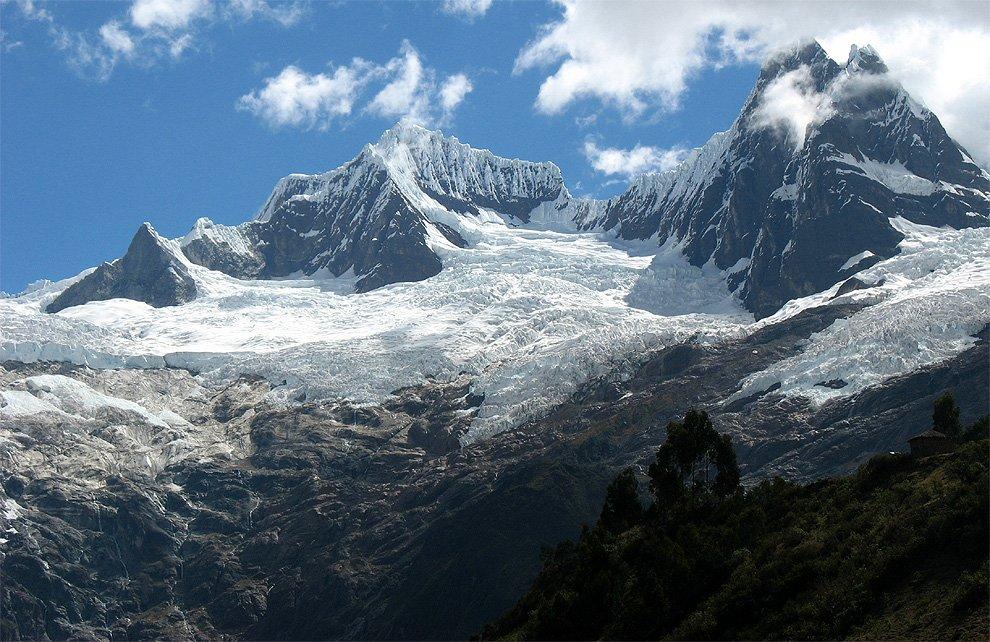 Rock towers of Pucajirca
This amazing view of the rock towers of Pucajirca belong among the most beautiful mountain views on the entire trek – unexpectedly at its end.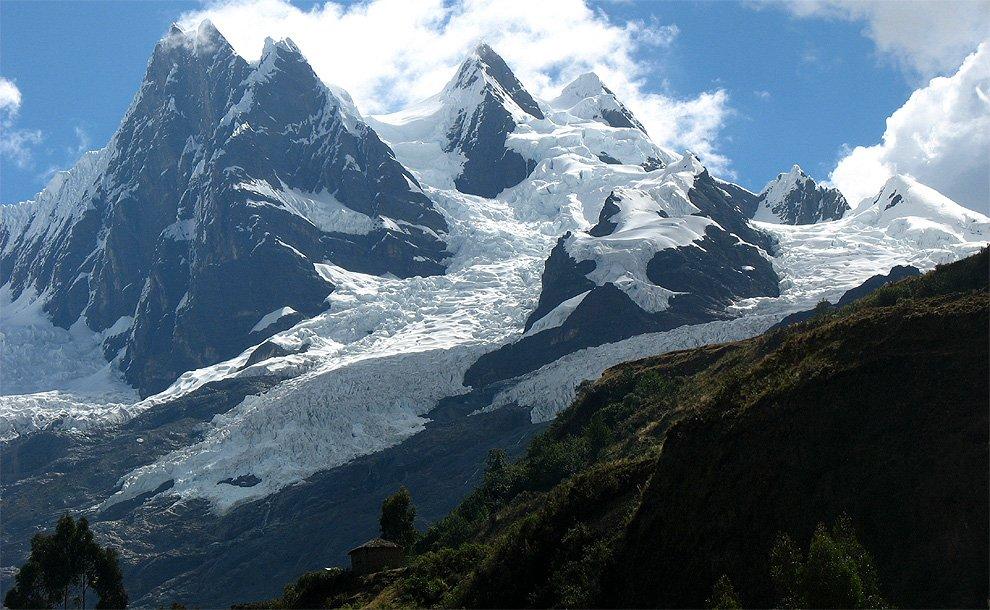 Traditional way of life
You can see here all the time women in traditional costumes. Generally, life goes by here slowly. People are mainly worried about animals and fields.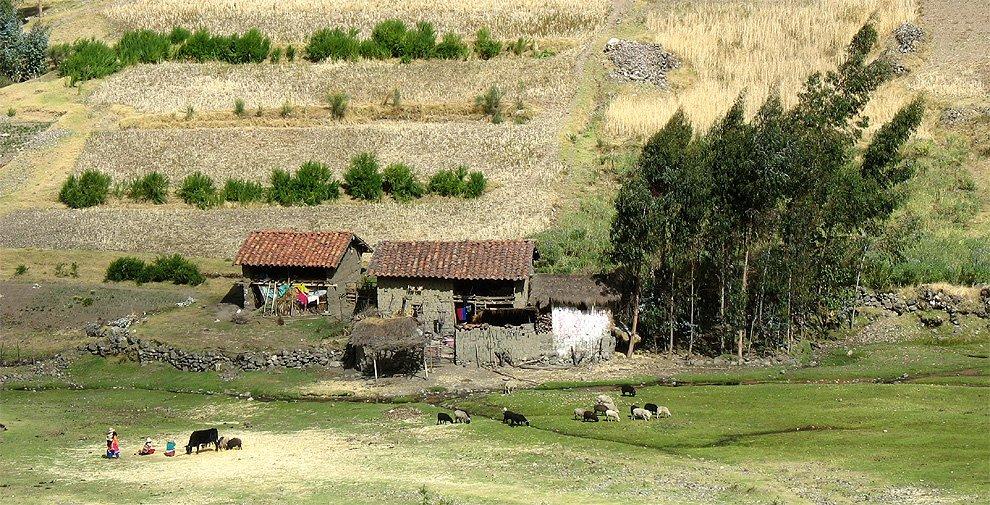 Panorama of Pucajirca
With increasing distance is the view of the massif of Pucajirca more and more panoramatic.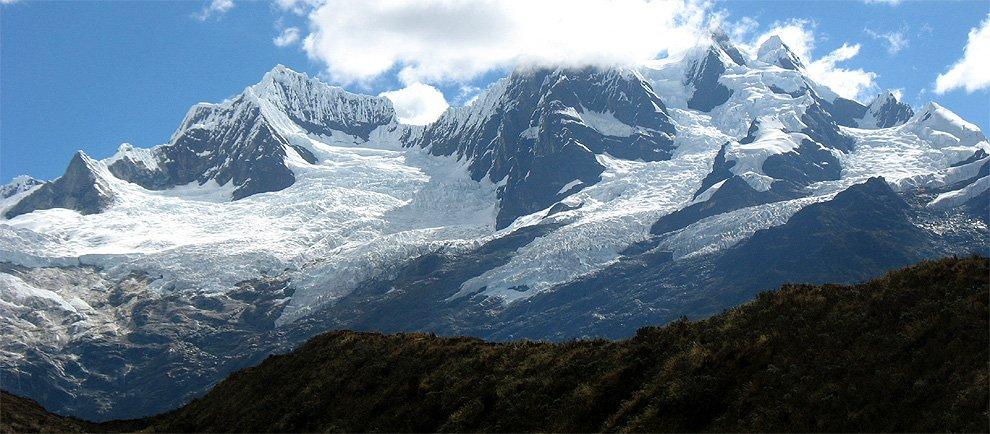 Area behind the moraine
The gravel road overcomes small ridge, behind which opens a completely new view – because the path above the valley led all the time below the top of really old glacial moraine, which obstructed the view of the other side.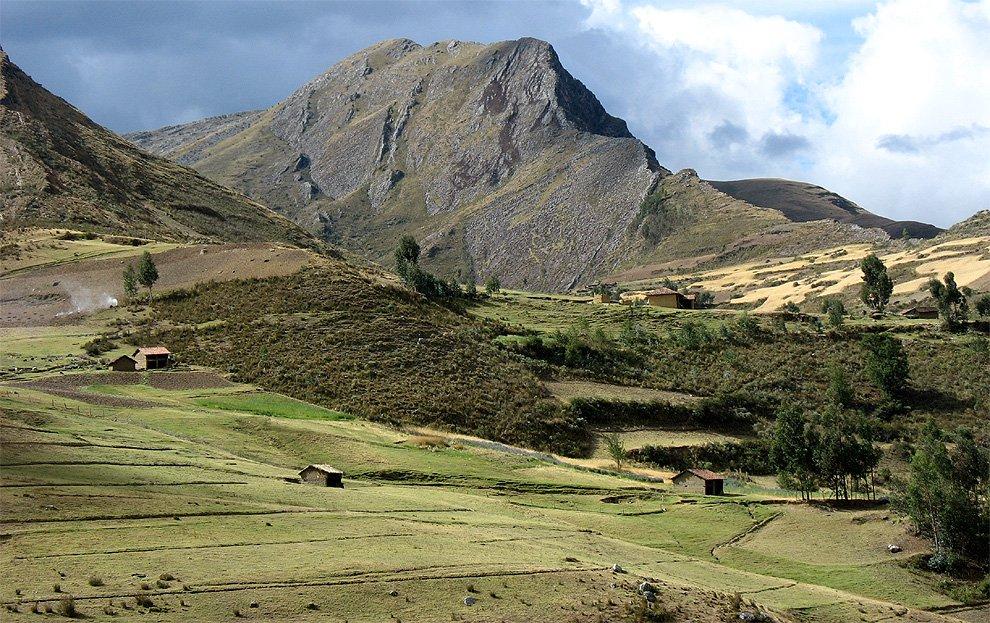 The path high above the river
The canyon of the river gets increasingly deeper and the road traverses the slopes of the mountains for a long time. From the outlook point into the main valley you realize that Pomabamba is still far away and it lies in the valley of the main river bearing the same name. So there is no other choice but to grit your teeth and finish this last stage.