Hike to lagoon Yuraccocha
Pond under the massif of Santa Cruz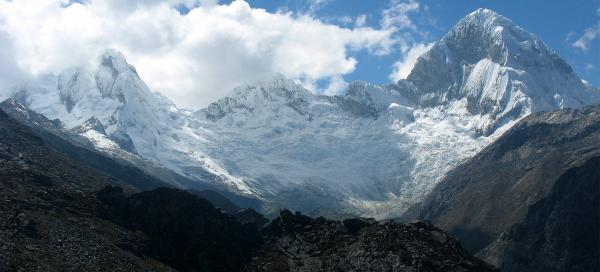 Alpamayo BC trek – Sidetrip1: On the second day of the trek to northern BC Alpamayo you can also go to a very pleasant, but long and tiring side trip under monumental three peak massif of Santa Cruz with beautifully colored lagoon Yuraccocha.  
Nevado Santa Cruz (6241 m asl)
You finally ascend to the outlook pass (4620 m asl), from where it is possible to beautifully see the entire three peak massif of Santa Cruz (see the introductory photo in the photoreport). You can also see that the destination is still far away.
Nevado Santa Cruz Norte (5,829 m asl)
Outside the massive pyramid of Nevado Santa Cruz is nice and neighboring peak Norte.
Moraine below the lagoon Yuraccocha
From the pass journey continues for about 5 km through small ridges above the valley still around 4,650 meters above sea level. Then follows an unpleasant descent of one hundred vertical meters to the river vytékající z morény pod lagunou Yuraccocha.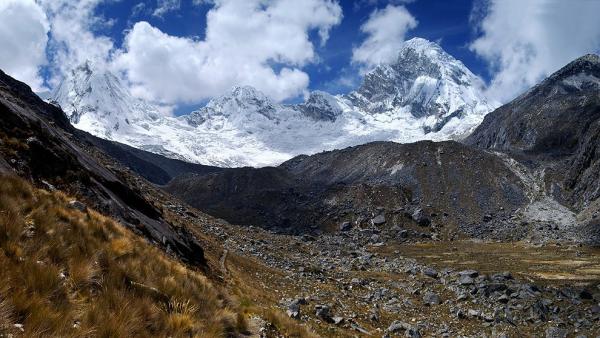 Lagoon Yuraccocha
From the foot of the moraine follows the final hundred-meter climb to the lagoon.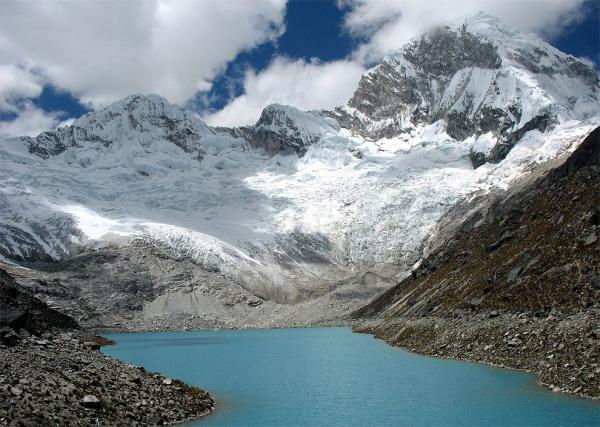 Nevado Santa Cruz Chico (5800 m asl) on
Lagoon is beautiful and the surrounding couloir of Navada Santa Cruz complements this beautiful high mountain atmosphere. The only annoying thing is the lots of bloodsucking horseflies. It is also necessary to pay attention to the weather, which can spoil very quickly here even in the "dry" season. You must go back the same way.
They want there (0)
Be the first, who want to go there!
Have you been there? Contribute a good advice to travelers who want to go to this area or add places to your visited list.
Do you want to go there? There is nothing easier than having to deal with others and go on a trip or get tips on where you want to go.
Part of itienary
Article:
Alpamayo BC Trek
Alpamayo BC Trek belongs among one of the most amazing treks in Peru. In addition, most of its route leads through uninhabited… continue reading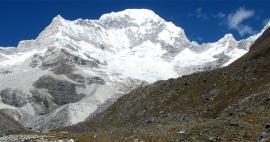 Applaud the author of the article!
Thanks!
Have you been there? Write a review of this place
Already rated by 0 travelers