On the way of bandits

Wrote
8 articles
and follows him / her 2 travelers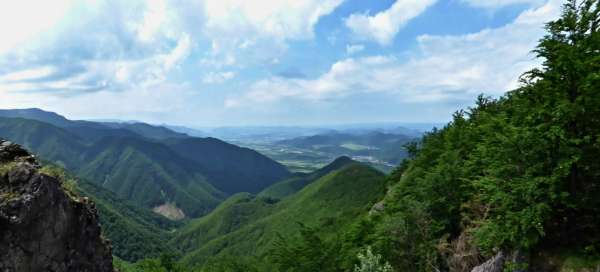 Perhaps every nation has its own hero. In Slovakia, he is a rebel bandit who took from the rich and gave to the poor. According to historical sources, he was born in the small village of Terchová in Malá Fatra. Yes, we are talking about Juraj Jánošík. Let's take a walk where he used to walk.
Juraj Janosik
We will start our journey at the church of St. Cyril and Methodius in Janošík's bir­thplace (Terchová). We continue along the Vratňany road along which we pass a nearby ridge with a seven and a half meter metal (stainless steel) statue of a famous robber.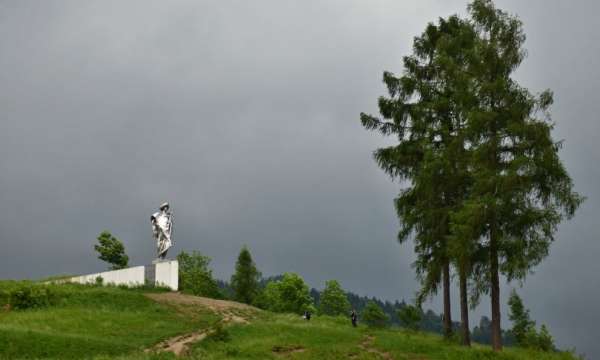 On the way up
After two kilometers we come across a signpost. From here we head up the blue sign.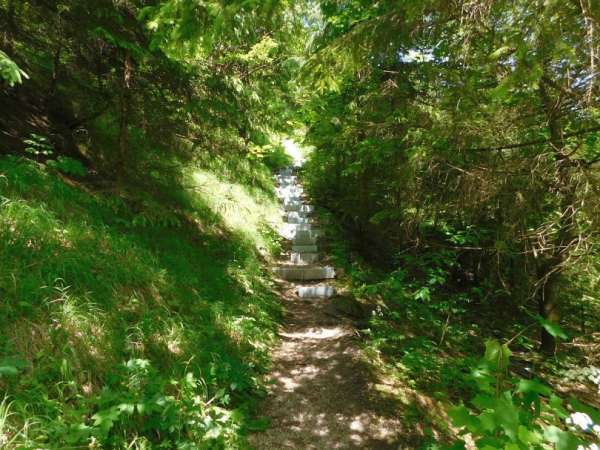 Zbojnický chodník
Finally, on a steep ascent, we are offered the first view of the road leading to the Vrátná cottage.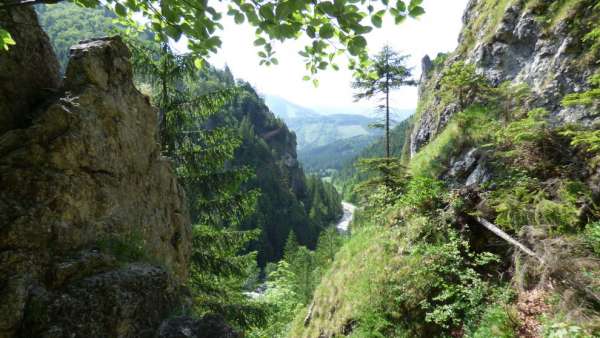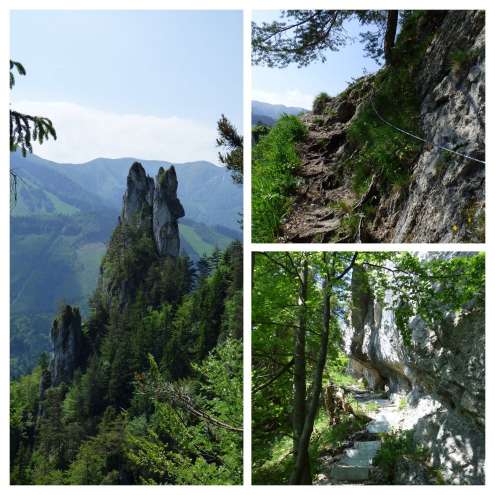 The peak in sight.
The trail continues to climb sharply, and with the help of stairs and a chain, we discover other amazing views of the region.
Sokolie
After a steep climb we come to the signpost Malé nocľahy, here we have a small snack and then continue along the yellow sign further to the top of Sokolie
Baraniarky
We continue along a narrow path through the forest along the yellow sign to the grassy saddle Príslop. From here we climb through the forest along the blue mark to the top of Baraniarka (1270m)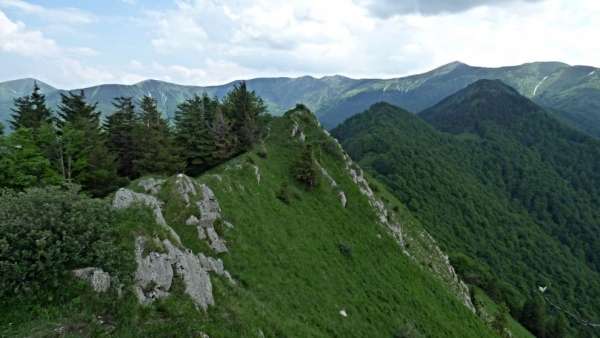 Rye - Kraviarske
We continue along a narrow ridge, which we leave briefly in Malý sedlo. From there we ascend to the top of Žitná (1,265 m) and descend again this time to the Great Saddle. We ascend again through the grassy open ridge to the highest peak of the entire Kraviarke side ridge (1,361 m). Now we have a view of the breathtaking panoramas of Malá Fatra.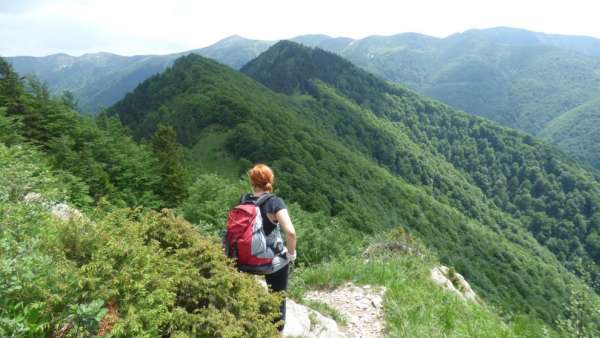 Farewell
The last views from Kravirský peak and we descend into the deep saddle Za Kraviarskym. We continue along the green narrow path in the undergrowth of kneeling, which gradually turns into a coniferous forest leading to the crossroads "Stará dolina" further along the road to the cottage Vrátná. This is where our journey ends. The bus will take us back to Terchová.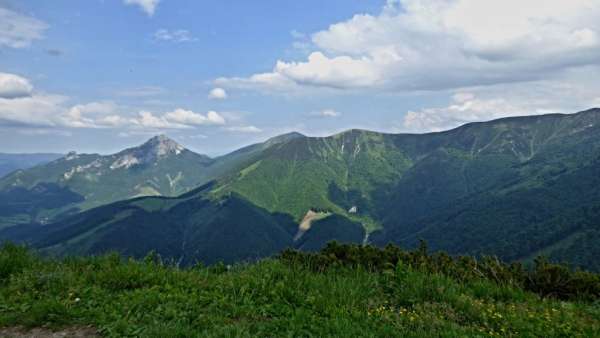 Applaud the author of the article!
Part of gigalist
Giga List:
The most beautiful hikes in Mala Fatra
Malá Fatra is undoubtedly one of the most beautiful mountains in Slovakia, it also seems to be the most beautiful mountain in the… continue reading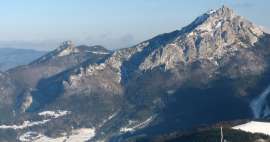 Thanks!
Have you been there? Write a review of this place
Already rated by 1 traveler