The road around Žalý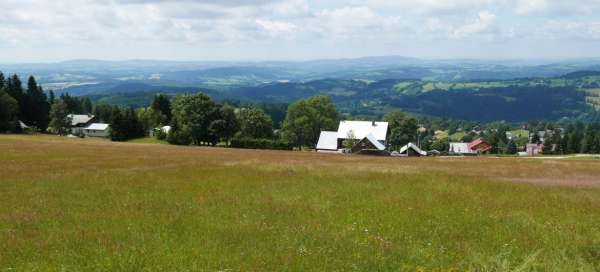 If you want to get from Benecko to Jilemnice, then the classic route is the red marked Bucharova cesta. Alternatively, you can take a trip around Žalý and then through Valteřice. Even on this road you will experience a lot of nice views
View from the cottage Karolinka
At the beginning of this tour we have three options how to get to the first important point on the route to Jilemnice – the crossroads of Křížovka. Either over Zadní and Přední Žalý, over the slopes of Žalý or the lightest option by road. Whatever you choose, it is definitely worth taking a short walk to the Karolínka cottage, from where there is a really great view of the foothills.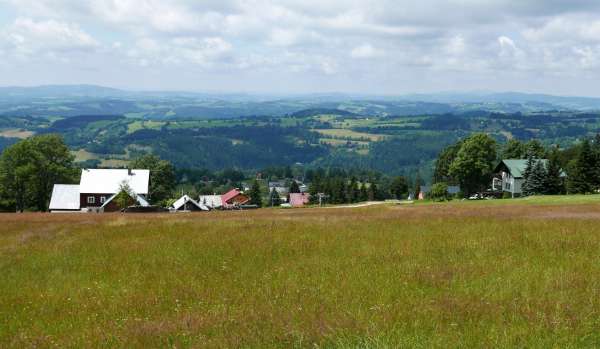 Road from the cottage Karolinka
The logical continuation of the path from the Karolínka cottage is the ascent to Žalý, but if you want to try new paths, you can walk along the path through nice meadows and cottages.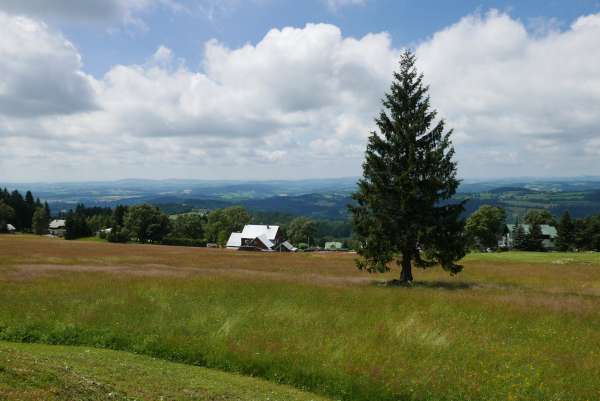 Cows overlooking the Ještěd
The path leads between the cottages and since it is not marked you will find only locals and guests. Ještěd rises in the distance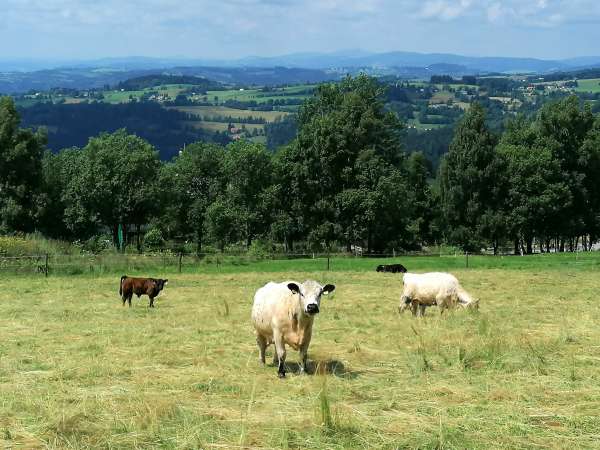 Cottage Zrcadlovka
After walking through this beautiful section with cottages and meadows you will get back to the road and the red hiking trail. After a while you will reach a place where the hiking trail climbs up into the forest in the direction of the Žalý slope. If you do not plan to climb Žalý and you do not mind "running" two kilometers on the road, it is a faster and lighter option. But the road leads all the way through the forest and the only interest is a nice cottage Zrcadlovka and wild strawberries around the road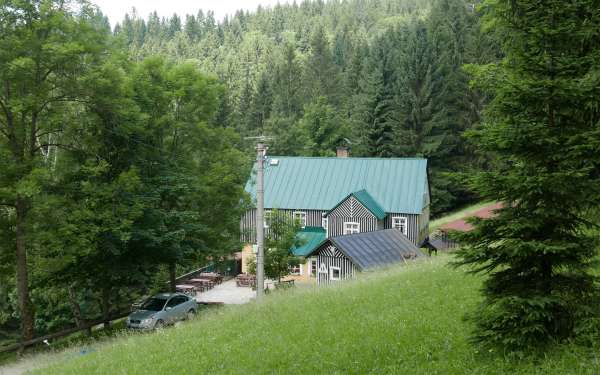 View of Kumburk
Finally, the road emerges from the forest and across the meadows is a wide view of the Giant Mountains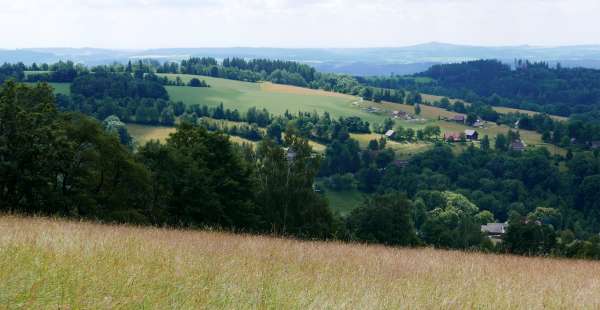 Crossroads Crossword
Finally, we are at the crossroads of Křížovka, where five roads cross. From there we will set off on the least busy – along the blue tourist route – to Valteřice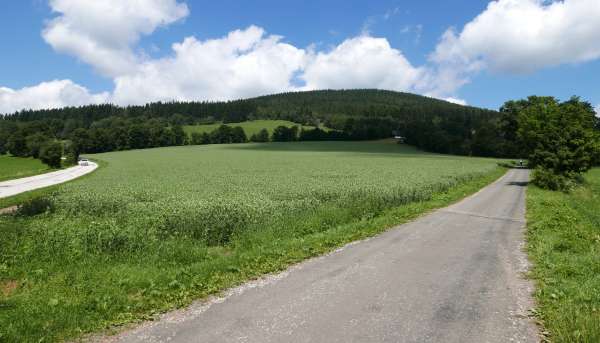 Picturesque road
After passing Křížovky, a completely peaceful journey begins without tourist traffic. Behind your back you will have the Žalý hill in front of you with views of the Krkonoše foothills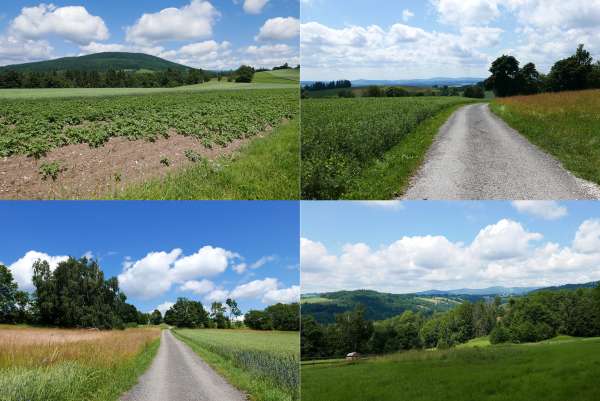 In Bethlehem
One of the most beautiful places on this tour is a small ridge from where there are wonderful views of the Kotel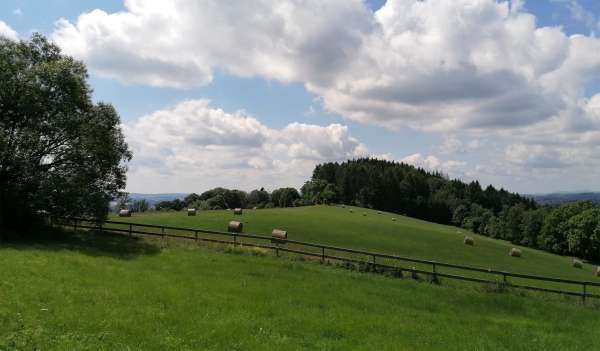 View of the Boiler
An ideal place to sit on the grass, make love and maybe refresh yourself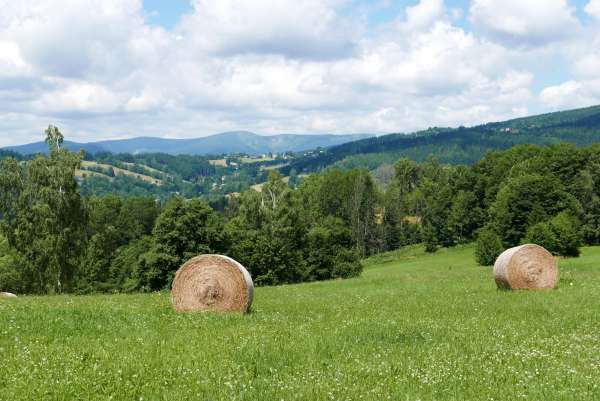 Descent to Valterice
Now we have the final descent to Valteřice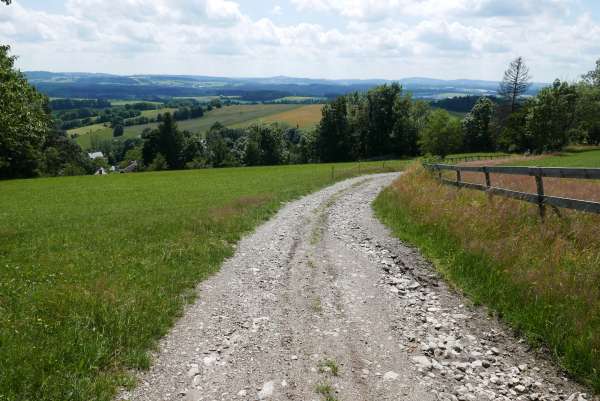 Valterice
Valteřice is spread over half a cottage village just off the road No. 14. Here we leave the blue tourist trail, which ends here and continue along the green one connecting Jilemnice with Vrchlabí.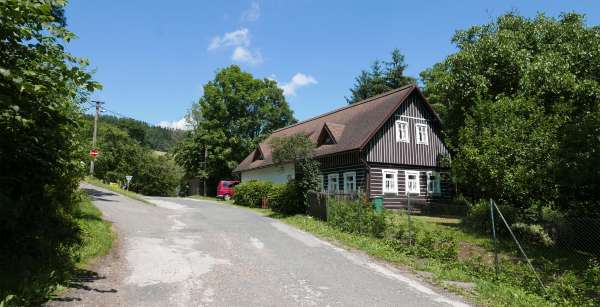 Valterice - Jilemnice
We have the last four kilometers to Jilemnice. The route is not so interesting, so you would rather appreciate the bike here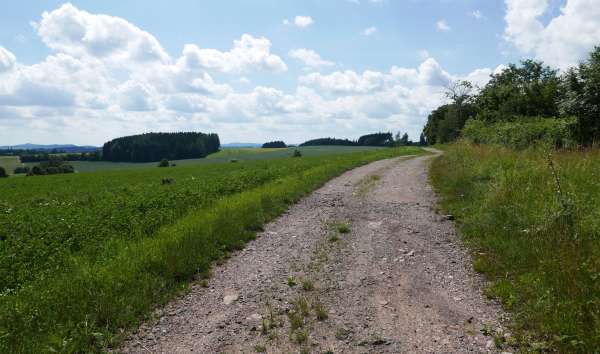 Jilemnice
After about 13 kilometers walk from Benecko we come to Jilemnice, where there is not only a nice square and castle, but also folk architecture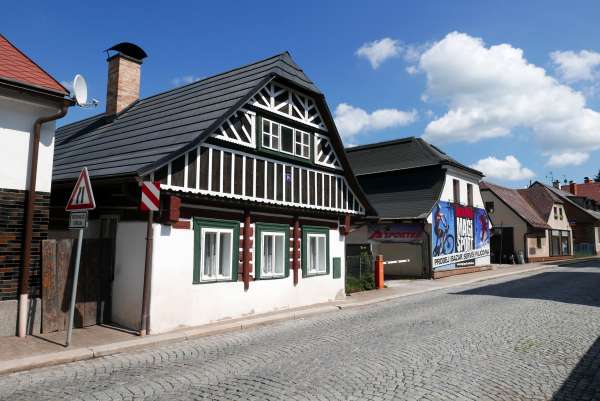 Applaud the author of the article!
Articles nearby
Thanks!
Have you been there? Write a review of this place
Already rated by 1 traveler