Along the canceled tourist trail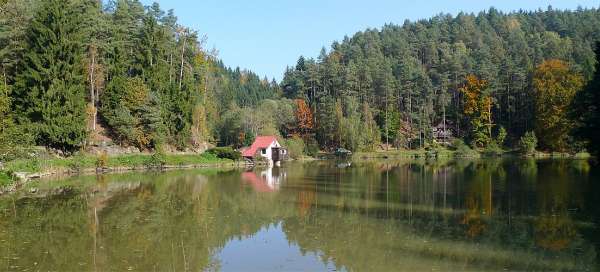 Dolní mlýn (lit. "Lower mill") is a picturesque place at the pond Doly on the way between Mladějov and Trosky. But this report will describe a way along the pond Nebákov. Also here once led marked tourist path, but it gradually become desolate and was canceled. You can meet here even in the greatest season only a few tourists, which is very unique for the Czech Paradise.

 
Dolní mlýn
This stage through Podtrosecke valley begins at the intersection of hiking trails (Mladejov-Trosky and Sobotka-Trosky). Several neighboring cottages contribute to the quaintness of the surroundings. Our unmarked path leads on the path along the stream flowing from pond Doly.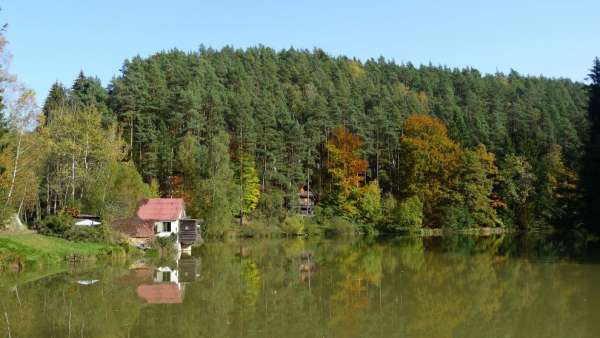 Marsh vegetation
The path leads along protected wetlands with typical vegetation.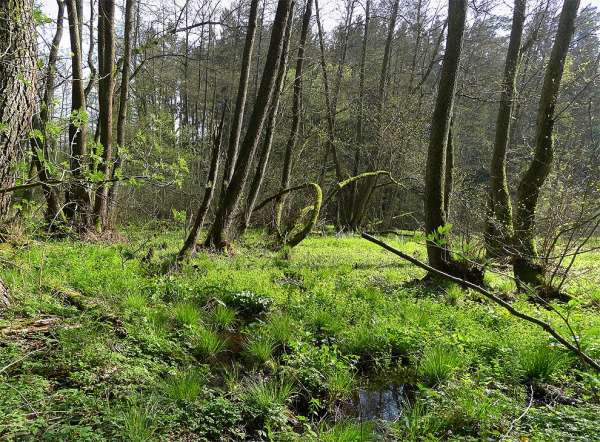 Neglected trail
The trail was closed several years ago due to "erosion" and "destruction of nature". But if these walkways would be repaired, it could be an interesting nature trail again and it would certainly not destroy the nature.
 
Small sandstone canyon
The path diverges from the pond Nebákov in about halfway and begins to rise up into the small sandstone canyon.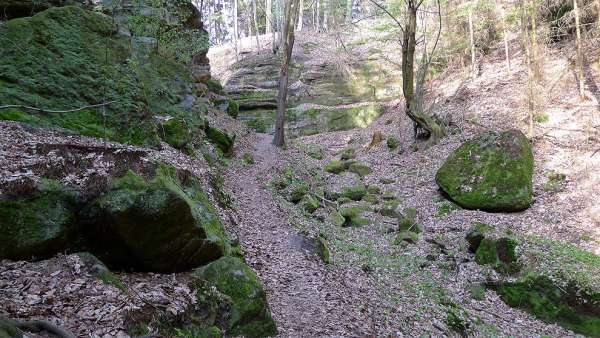 Ladders
The ladders help to overcome the steepest parts. They are a bit reminiscent of Slovak Paradise.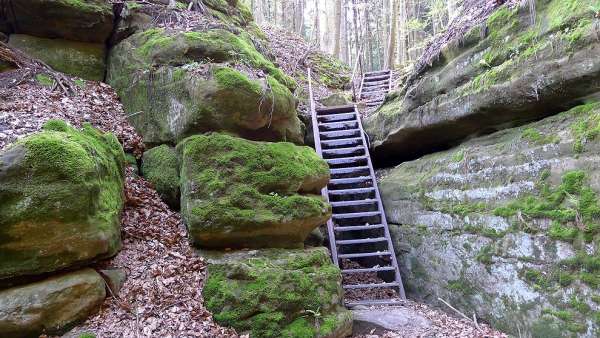 View of Nebákov
After you ascend high into the hillside above the pond, you will see in several places the holes in the forest. After a while, you will either join the red tourist path, descend to the cottage Nebákov and continue through Podtrosecke valley or walk upwards to the castle Trosky.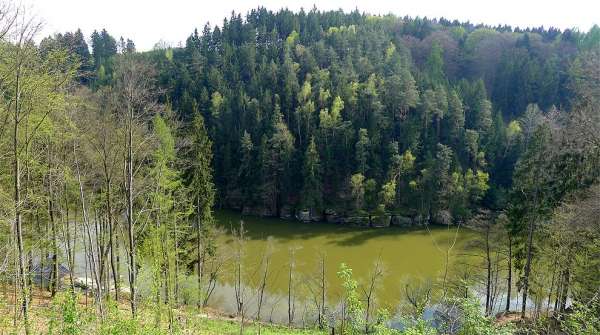 Under the rocks
Alternatively, you can continue from the crossroads on an imperceptible path above the pond. Above you will be clearings and views of the sandstone walls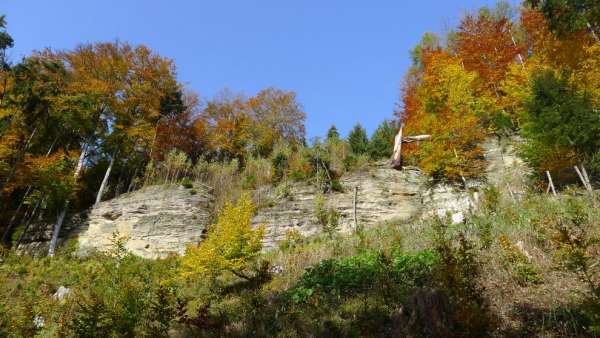 Cottages by the pond Nebákov
After about ten minutes walk from the crossroads, you will see the first cottage below you. Here, go down and connect to a nice footpath leading along the Nebákov pond. The cottages here are really picturesque.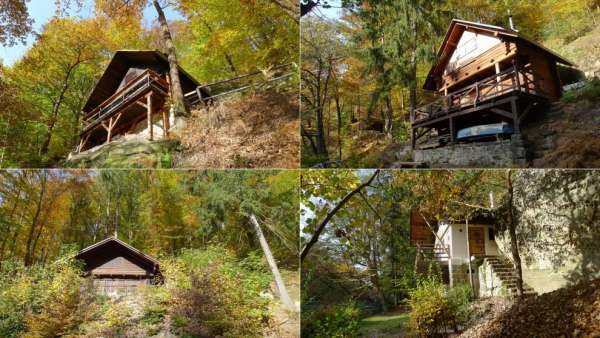 Nebákov Pond
The Nebákov pond, like most of the ponds in the Podtrosecký valley, is a long noodle.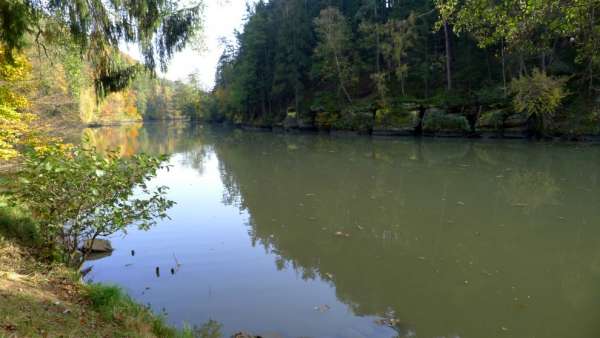 At the dam of the Nebákov pond
Whatever variant you go to, you will always come to the dam of the Nebákov pond. It is a popular pub where you can possibly refresh yourself before your next trip.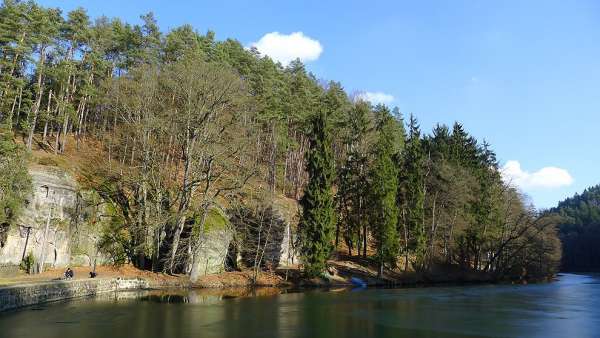 Applaud the author of the article!
Part of itienary
Article:
Trip to Podtrosecké valley
One of the best one-day trips in the Bohemian Paradise is to the castle Trosky and Podtrosecké valley deep below it with eight… continue reading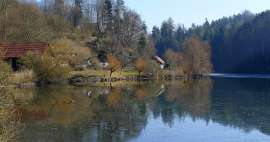 Part of gigalist
Giga List:
The most beautiful tours of the Bohemian Paradise
Bohemian Paradise is a promised area for tourists. Here you will find beautiful trails through the famous rock towns,… continue reading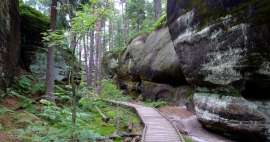 Thanks!
Have you been there? Write a review of this place
Already rated by 0 travelers