Along Krčák below the most famous ruins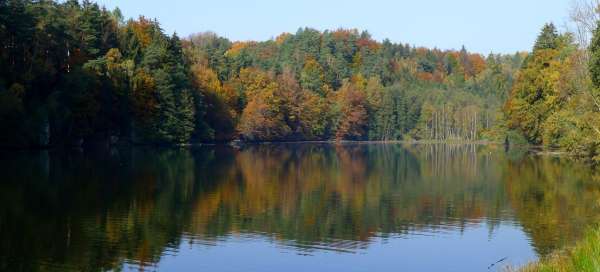 The hike from Vidlák to Trosky around the Krčák pond is relatively short, because it leads along the road and so most tourists climb the red-marked path through the forest. You will meet mainly cyclists or families with a pram. The advantage over the marked route, which is not very interesting is the view of the beautiful pond Krčák and centuries-old oaks in its vicinity.
Vidlák pond during the year
From the refreshments at the Vidlák crossroads, head along the dam of the pond. The view from here is absolutely magnificent. Here, too, is the most beautiful time in the old lady's summer. From here, the hiking trail climbs up into the forest. However, we will continue on the road.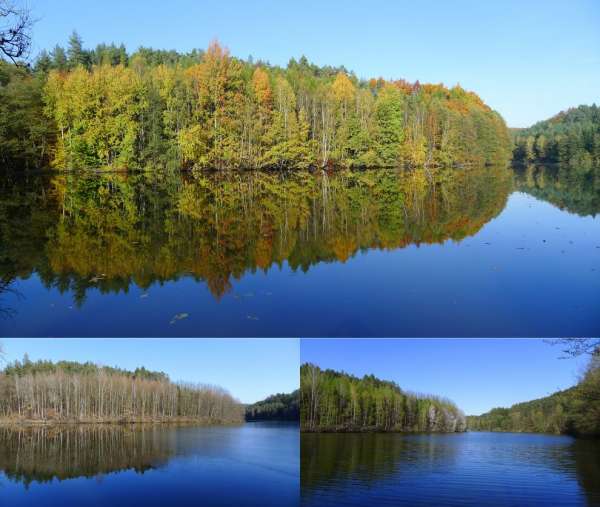 Wetlands in the north of the pond
From the beginning, the roads lead around the wetlands on the north side of the pond, which after a few hundred meters finally turn into water.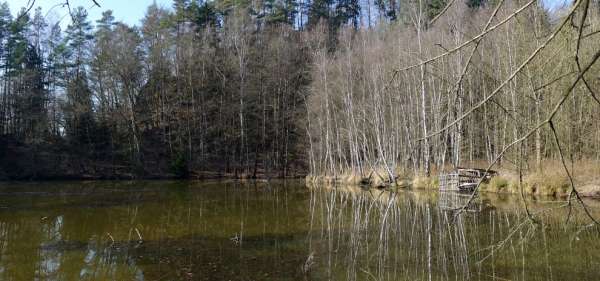 Musk-rat
If you are lucky, you will come across Ondatra here as well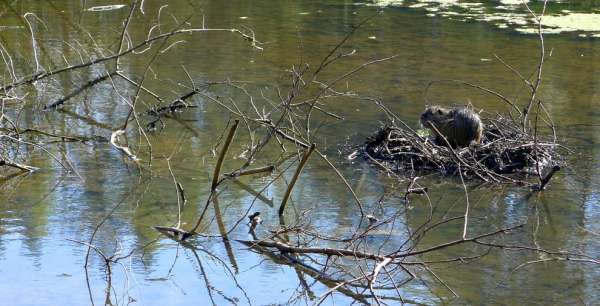 Krčák in full beauty
Sandstone rocks also rise from Krčák, but it is not as picturesque as the Věžický pond or the Obora pond.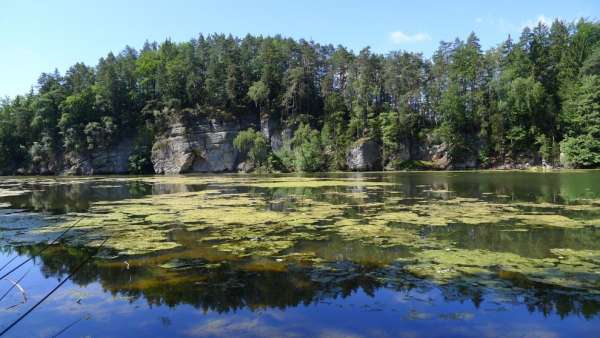 Rocks in the shade
Most of the day the local rocks are in the shade. Usually in the morning you will have them lit by the sun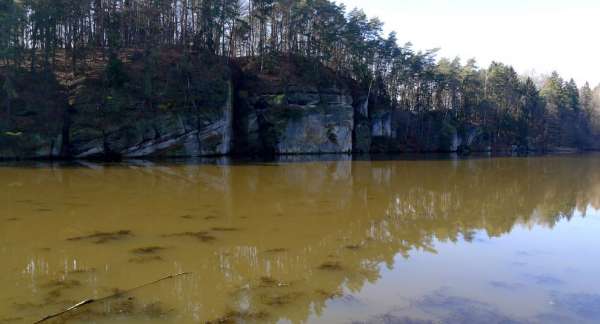 Massive oaks by the pond
Next to the pond is a meadow lined with an alley of beautiful century-old oak trees. Just behind the road are other massive rocks. Picturesque place for a picnic.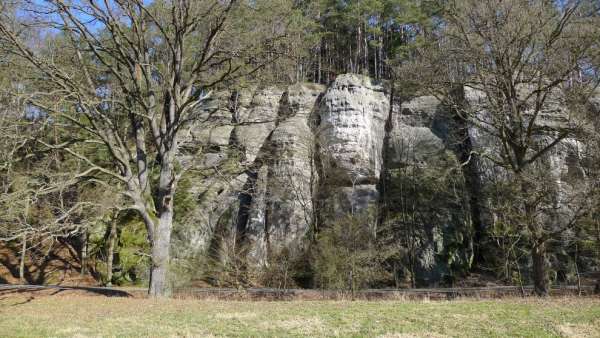 Panorama of Krcak
From the meadow near the dam of the pond there is a really wide view of this picturesque pond.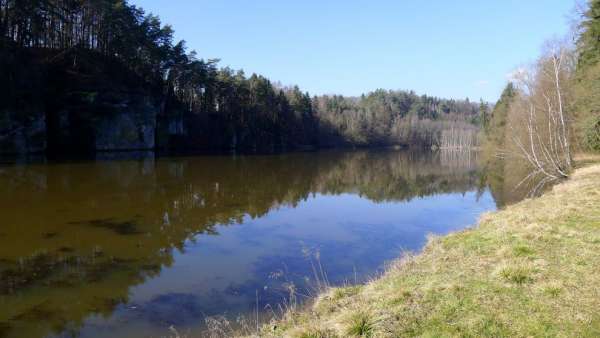 Swans on Krčák
The pond is also popular with swans, so there are quite a lot of them to see.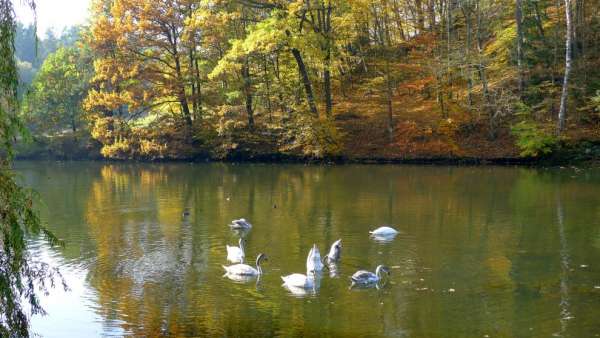 Road to Troskovice
From the pond, the picturesque road rises quite steeply. He also has to take a hundred meters to Troskovice. Usually there is more traffic from cyclists than cars, but the road is narrow, so be careful, especially when going with children.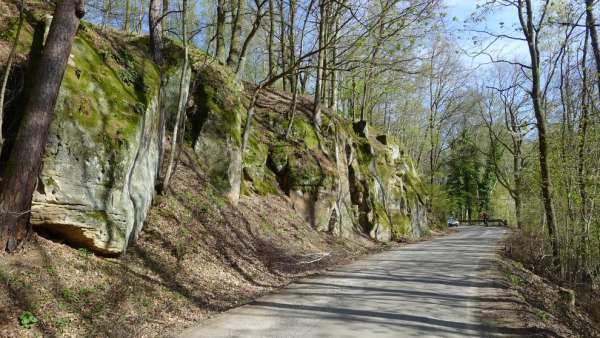 View of the ruins
After ascending the plateau, a view of the symbol of the Bohemian Paradise – Ruins opens up. He will take you to the castle.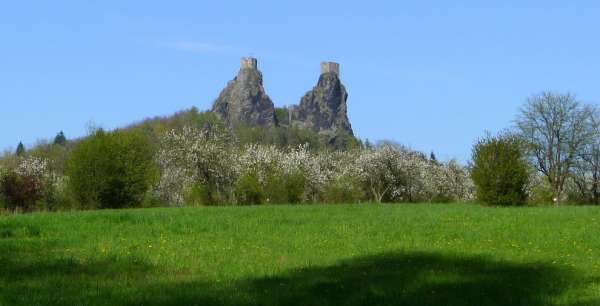 Continuation of the trip
From Troskovice you can return along the red path back to the Vidlák pond, or take a walk to the Trosky castle.
Part of itienary
Article:
Walk Troskovice - castle Trosky
Although most visitors to Trosky Castle use the parking lot directly below it, or visit it as part of longer circuits through the… continue reading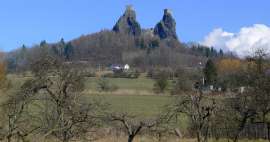 Applaud the author of the article!
Part of itienary
Article:
The Golden Trail of the Bohemian Paradise
The Golden Trail of the Bohemian Paradise is by far the most classic hike in this picturesque area. Along the way you will see… continue reading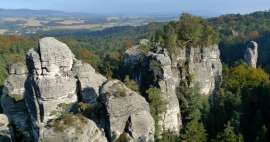 Thanks!
Have you been there? Write a review of this place
Already rated by 2 travelers