A sightseeing alternative to the Dolský pond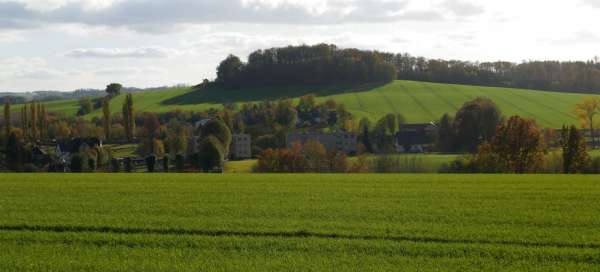 Most tourists who know Bohemian Paradise have ever walked the blue hiking trail from Mladějov to Dolský pond. It is also part of the famous transition from Jičín to Turnov. Unfortunately, this valley is now quite plundered by lumberjacks. A far more interesting alternative is to go on the upper scenic path around the village Pařízek, where you will meet only a minimum of tourists. You can return to Mladějov on the classic route through the valley
Church of St. Jiljí in Mladějov
We will leave the car in the parking lot at the crossroads in the "center" of Mladějov and instead of the blue tourist trail we will go uphill in the direction of the cemetery and the church of St. Jiljí. There is also a large wooden bell tower in the area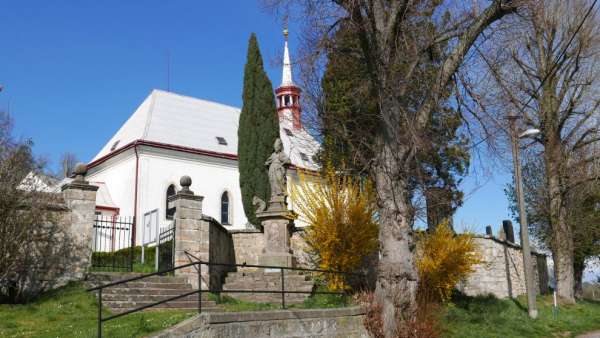 View of the Shooting Mountain
The path continues to climb and the first beautiful view of the region to the Štřelečská hura opens up across the fields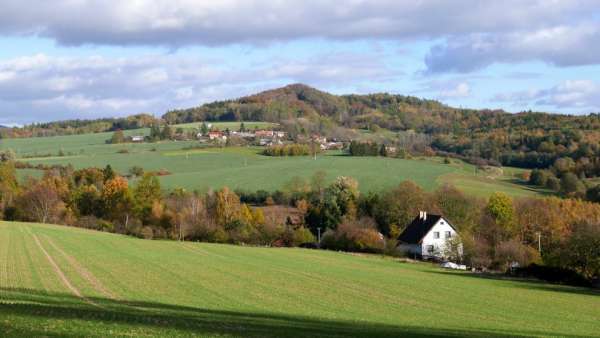 Mladějovský chateau
After that, the path goes around Mladějovský zámeček, which is almost always hidden behind a high fence and lush vegetation. The only nice view of it is when you run off the road at the next turn a few meters to the field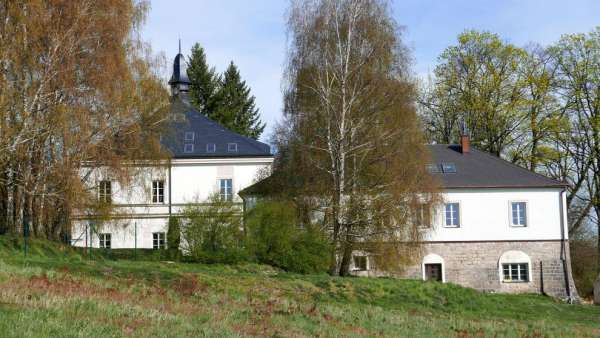 Statue of St. Václav over Mladějov
Just a little further and you know it is a beautiful resting place under massive linden trees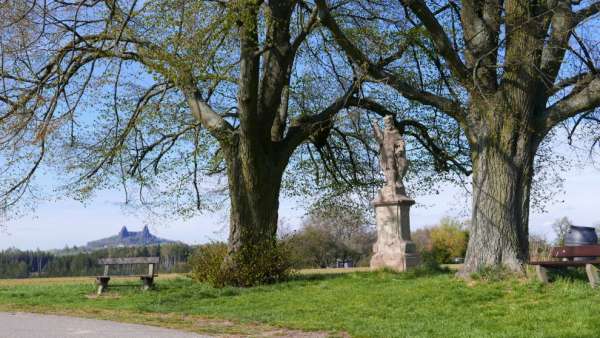 View of Mladějov
The road continues along the plateau, surrounded on all sides by valleys. The view is of Mladějov and the low Mladějovská heat (363 m above sea level)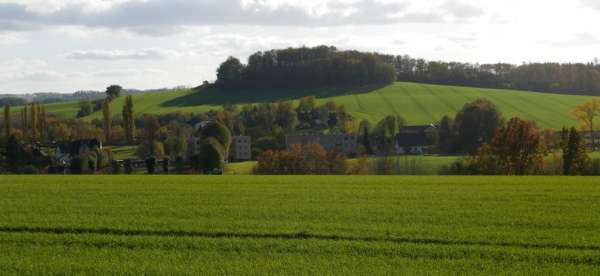 View of Vyskeř
In the distance, the famous Vyskeř hill with a chapel on top rises above the surrounding landscape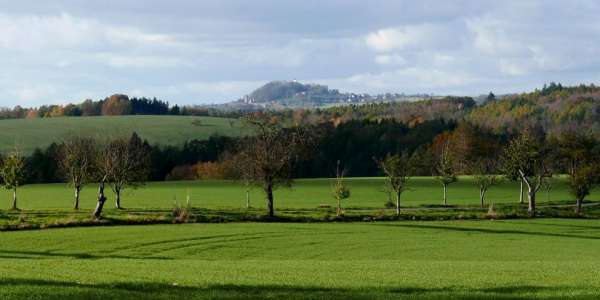 U Pařízku
A nice narrow asphalt road will lead you to the settlement of Pařízek, which you will basically bypass. The symbol of the Bohemian Paradise – Ruins is still visible on the horizon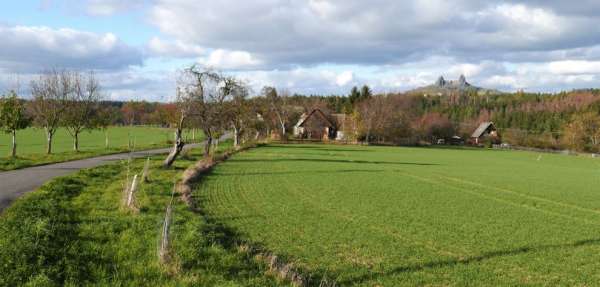 Beautiful cottage in Pařízek
In Pařízek you will also come across one very photogenic cottage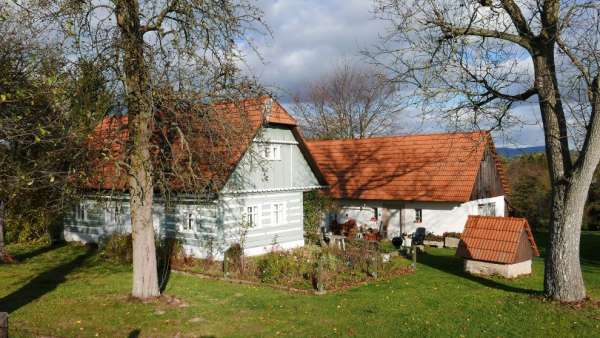 The road to Pařízek
The asphalt road behind Pařízek ends and along the field path you slowly descend into the forest, where there are several more cottages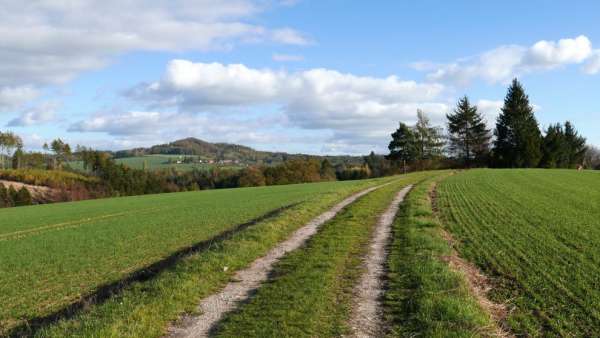 View of the Žehrovka valley
From the sandstone rocks, a view of the Žehrovka valley opens up, you are a short distance before the finish.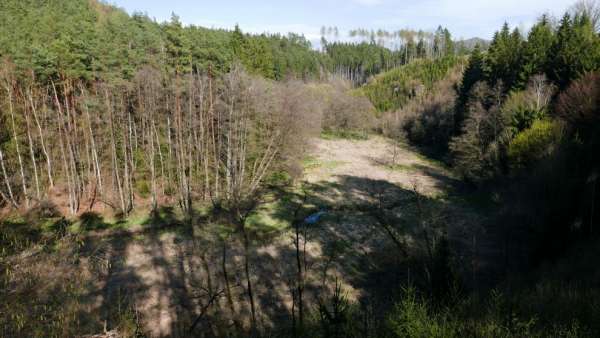 Dolský pond
Following the forest path, you will descend directly to the beautiful Doly pond. You can return to Mladějov through the valley along a hiking trail or continue, for example, to Trosky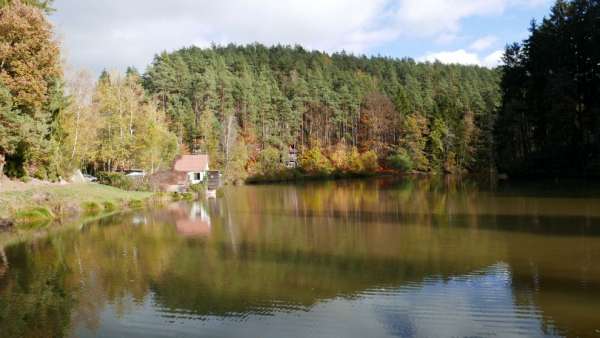 Applaud the author of the article!
Thanks!
Have you been there? Write a review of this place
Already rated by 1 traveler