Walk to the picturesque pond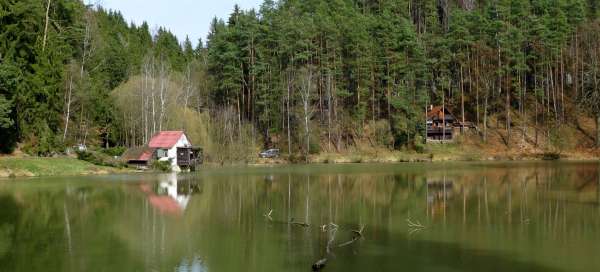 Less than a two-kilometer route from Mladějov to Dolský rybník can be for some only a short part of the Golden Trail through the Bohemian Paradise, for others a short and easy walk. The destination is the picturesque Dolský pond
Mladějov
The start of this walk is in the center of Mladějov, where there is a relatively large parking lot and the possibility of refreshments. along the blue tourist route we descend into a small valley, which is lined mostly with quite picturesque houses.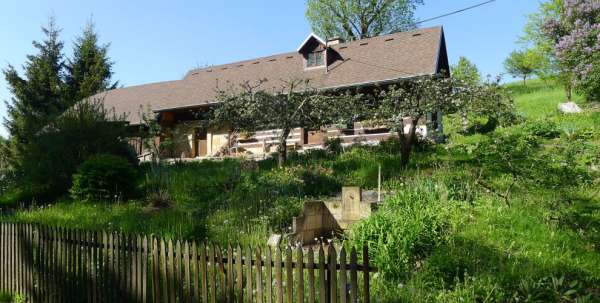 Cellars in the rocks
On the other side of the stream, there are cellars carved into the rocks, some of which are said to be huge.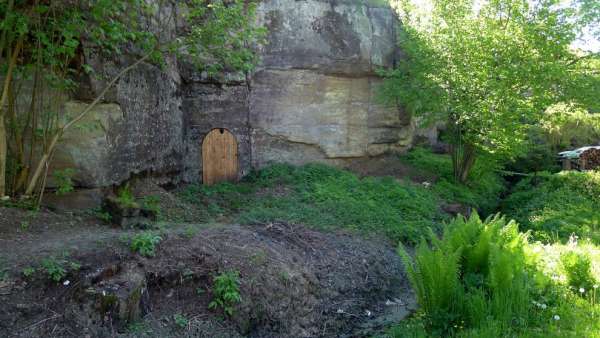 Sandstone cliffs
The houses end, followed by an extensive fresh clearing and a shady valley with sandstone rocks behind it.
Vegetation of Bohemian Paradise
In early spring, you will also find beautifully blooming moisture-loving flowers here.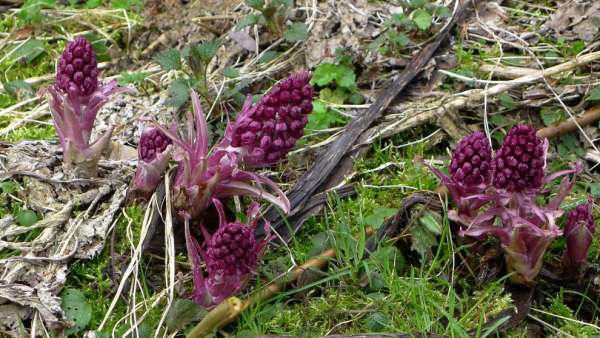 Bledule near Mladějov
You will also find rare snowflakes here. However, a larger occurrence can be seen only between the Doly and Nebákov ponds or near Přibyl.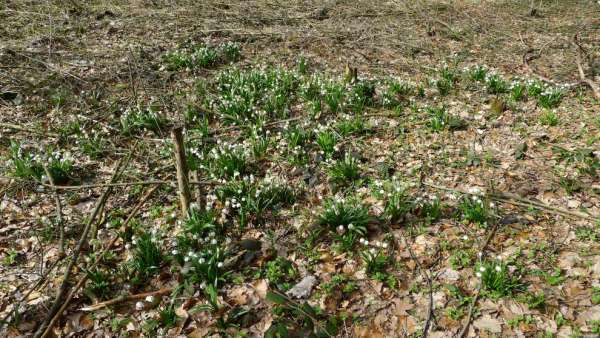 Cottage settlement near Dolský rybník
Just before the goal of this walk is a picturesque cottage settlement. Even more romantic places are cottages located on the tops of rocks.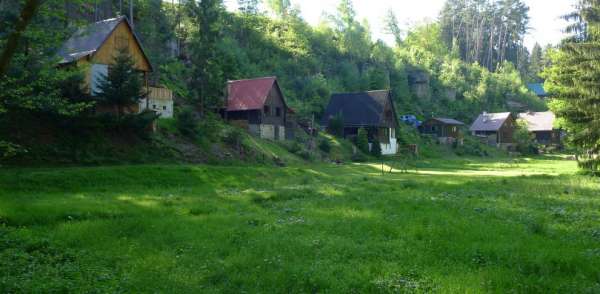 Dolní Mlýn
The aim of this short walk is the picturesque Dolský pond with Dolní mlýn.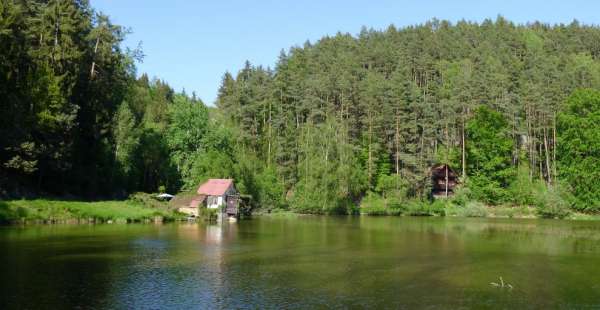 Patron at Dolský rybník
You come to a crossroads and you have a lot of options to continue. – If you are just on a walk and returning to Mladějov, it is better than returning the same way, it is necessary to ascend along the green path to Podhůra with beautiful views of Trosky and walk back to Mladějov along a little busy road. – If you walk along the Golden Trail in the direction of Trosky, you can follow both the blue and green hiking trails. There are more views of the green. – Another option is a trip to Nebákov after a canceled tourist route.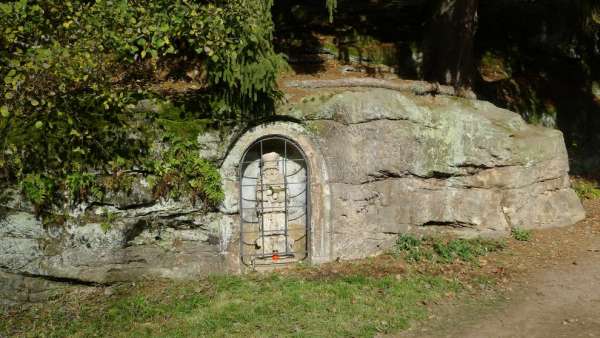 Applaud the author of the article!
Articles nearby
Part of gigalist
Giga List:
The most beautiful tours of the Bohemian Paradise
Bohemian Paradise is a promised area for tourists. Here you will find beautiful trails through the famous rock towns,… continue reading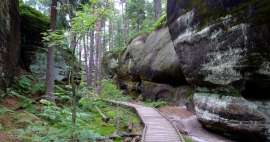 Part of itienary
Article:
The Golden Path of the Czech Paradise
The Golden Trail of the Bohemian Paradise is by far the most classic hike in this picturesque area. Along the way, you will see… continue reading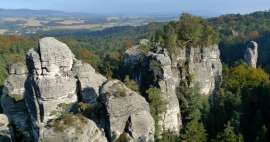 Thanks!
Have you been there? Write a review of this place
Already rated by 0 travelers