A picturesque walk through the Podtrosecký valley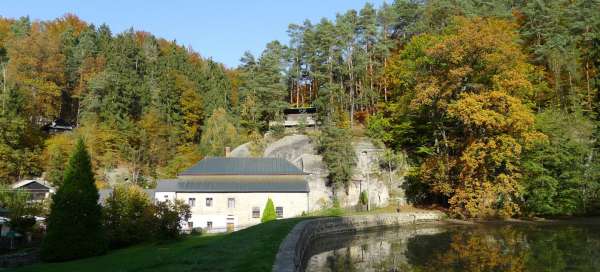 The part of the Podtrosecký valley between Nebákov and the crossroads near Přibyl is a popular place for a comfortable walk or it is just a short stage of a large circuit below Trosky. At the end of March, you can see huge numbers of snowflakes. For the rest of the year, the biggest attraction is the stone bridge in Podsemín.
Svatý u Nebákova
You can get to Nebákov on foot along the red tourist route from Trosek or, a little more adventurously, along the canceled route from Dolní Mlýny. The road from Rovno also leads here, but entry is only allowed for guests staying at the Nebákov cottage. Right next to the cottage is an interesting grouping of sandstone rocks with a local patron saint.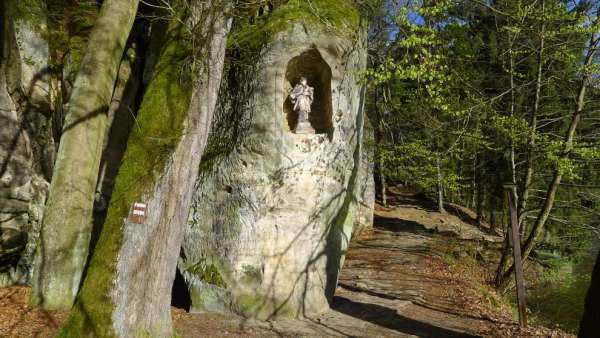 Nebákovský Mlýn
In the early evening there is peace on the dam of the pond and an ideal time for photography. During the day there are otherwise a lot of people relaxing or refreshing during the tour.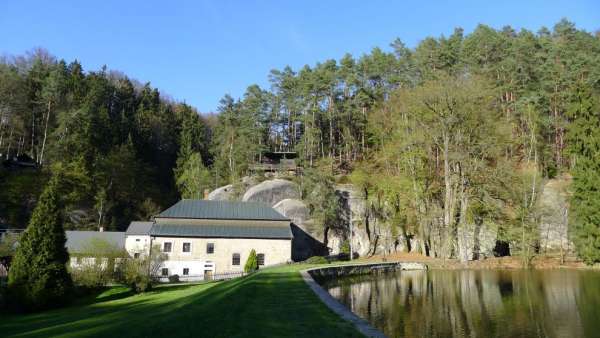 Nebákov pond
From the dam there is of course a nice view of the pond fed by the river Žehrovka. It is possible to rent a boat and take a ride.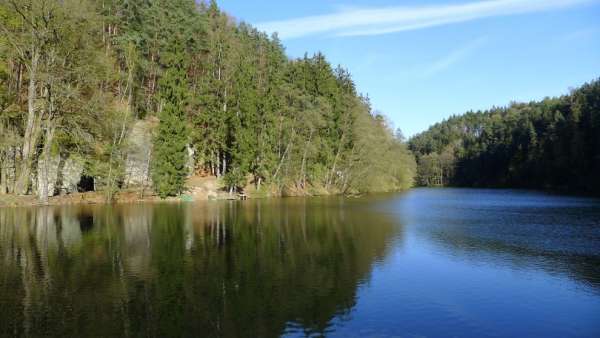 Historic Nebákovský mill
The tourist cottage did not take much beauty, but the adjacent Nebákovský mill is a nicely preserved historic building.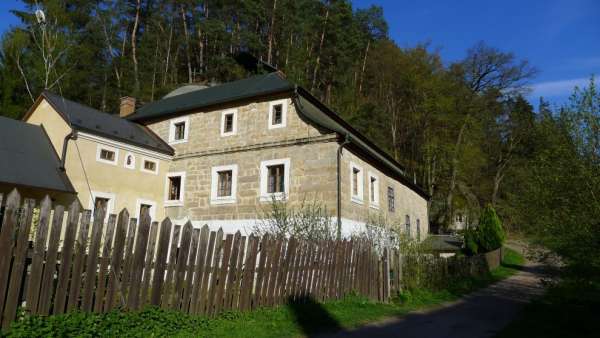 Sheep near Nebákov
Especially children will appreciate the sheep just a short walk from the resort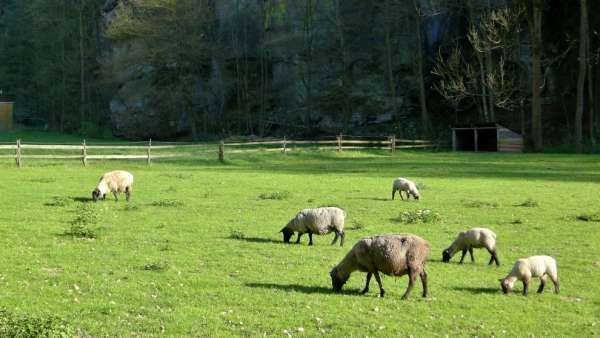 Cottages of Bohemian Paradise
From Nebákov, follow the red tourist sign. After a while, the road leading through a small valley to Rovno is disconnected. Above the road you will sometimes see interesting cottages built decades ago.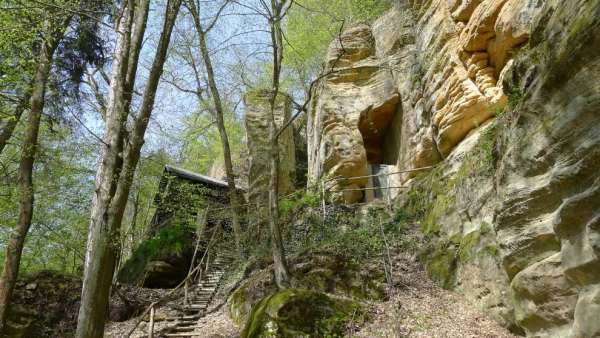 Podsemín pond
After a slightly less interesting path through the forest, you will reach the second pond – Podsemínský.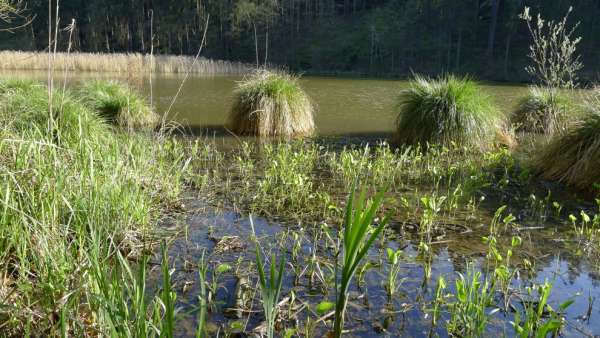 Podsemín pond
Only in a few places is it possible to have a view of the entire pond and the mill on the horizon.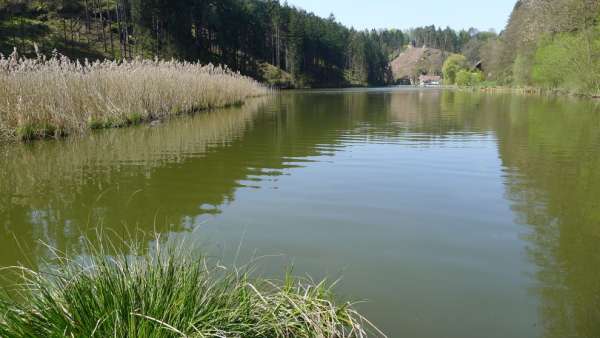 Podsemín Bridge
A fifteen minute walk from Nebákov will be at the famous Podsemín Bridge.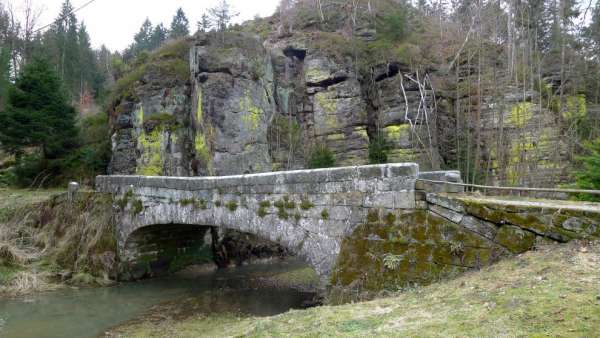 Podsemínský mill
Podsemínský mill is a group of several buildings. Some of them are quite picturesque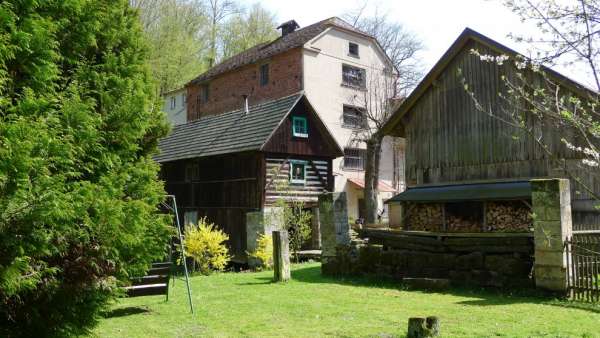 Historic hive
The old timbered beehive is especially interesting here.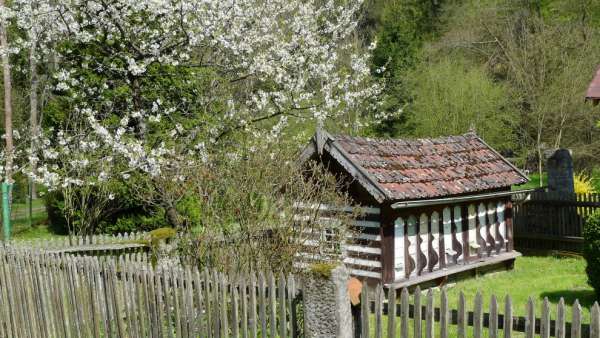 Picturesque valley of Žehrovka
From Podsemínský mlýn, the most picturesque part of the walk starts along Žehrovka, which is surrounded by a number of sandstone rocks.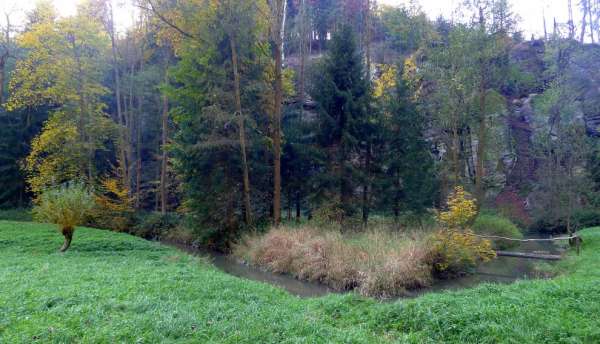 Rocks along the way
No wonder this route is very popular even with families with children. Easy terrain and beautiful views.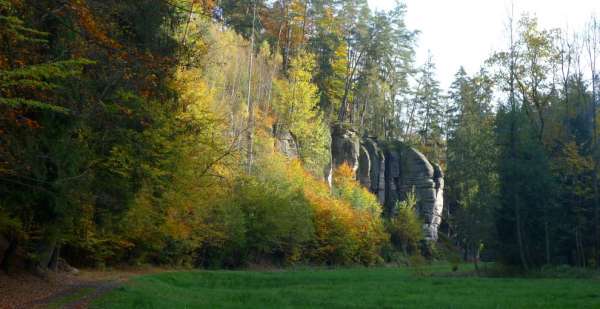 Before Přibyl
You are slowly approaching the goal of this short walk – a crossroads near Přibyl.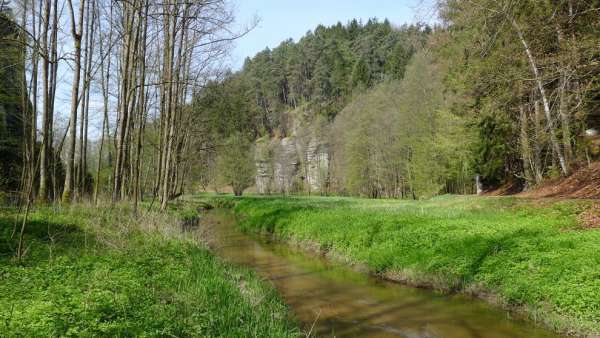 Bledule u Přibyla
At the end of March, you will always find literally carpets of snowdrops here
Applaud the author of the article!
Thanks!
Have you been there? Write a review of this place
Already rated by 2 travelers