Hike across Prielom pass to the Polish ridge
Connection of three valleys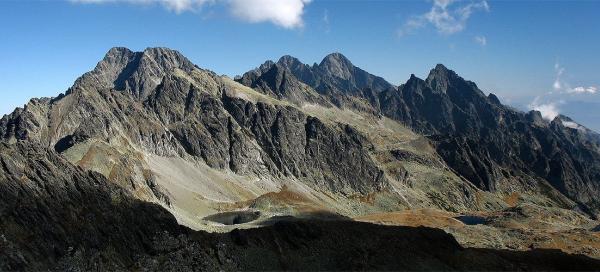 Prielom (2,288 m) is a wild mountain pass with a beautiful view of the mountain lakes at the end of Velká Studená dolina (= the Great Cold Valley). It is also a path to rarely walked Litvorová valley and a connection to Velické valley over the Polish ridge (2200 m asl) or a starting point to the top of Východná Vysoká (= East High) (2428 m asl). It's part of a very popular long day trip combining  Velká Studená a Velická dolina (= Great Cold and Velická Valleys).
End of Velká Studená dolina (= Great Col
The way from Zbojnická chata (= Brigand´s hut) to the pass takes just over an hour. The end of the valley gradually approaches and together with it also the steep section to the pass secured with chains. Divá věž (= the Wild Tower) ((2373 m asl) sharply towers above the heads.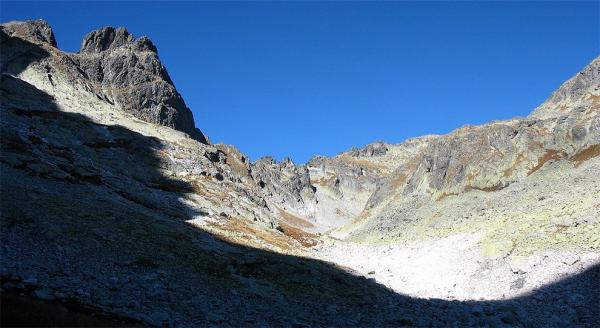 Look back on Lomnicky peak
During the ascent to the pass you can nicely see how the glacier once modeled the rocks. You can also finally see the majestic Lomnicky peak (2634 m asl).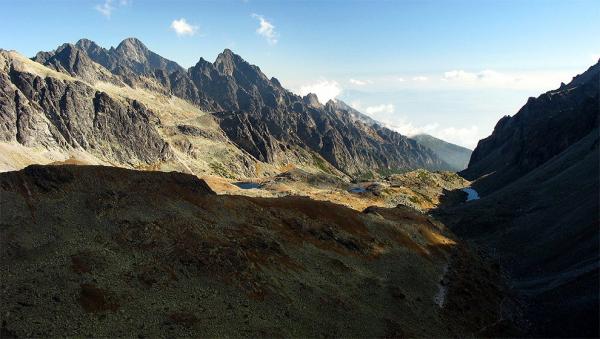 Prielom (2288 m asl)
After the ascent secured with chains you finally find yourself in a small pass Prielom, from where there is a beautiful wild view of the Zamrznuté pleso (= Frozen Mountain Lake).
Tatra´s peaks
There is a beautiful view of the Tatra peaks from the pass.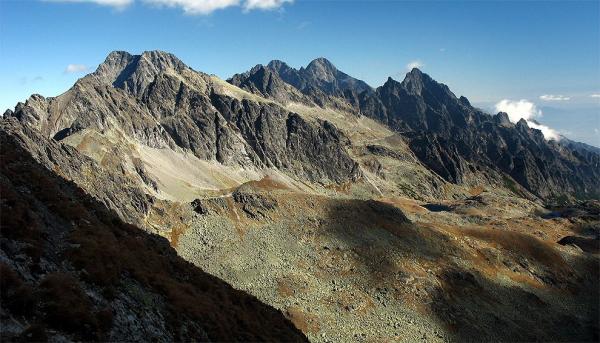 Descent from Prielom
Descent is secured with chains and climbing irons. Anyway, you definitely need a certain step and not to suffer from vertigo.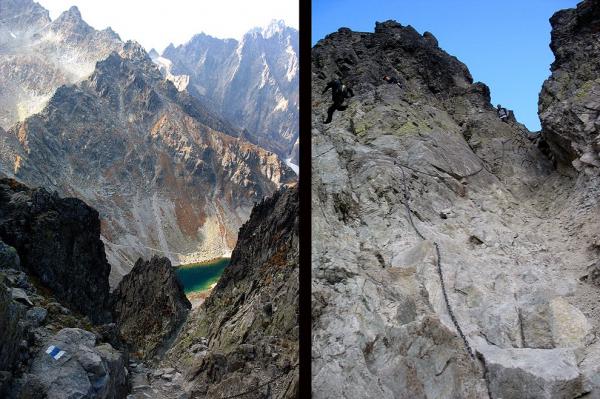 The descent to the Litvorová valley
During the descent there are wonderful views of the upper part of the Litvorová valley with Zamrznuté pleso (= The Frozen mountain lake).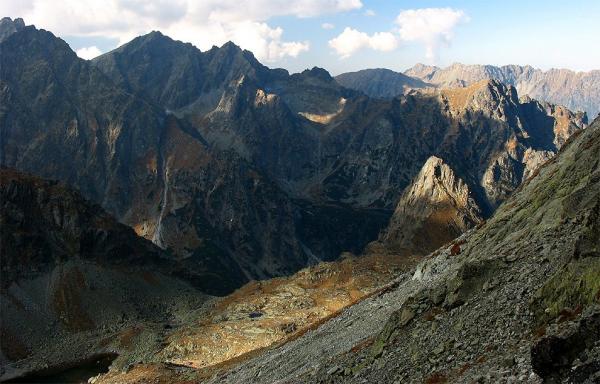 Look back to Prielom
After a steep descent from the pass the path continue to traverse the slope, sometimes even a snow field in late summer. Divá věža (= Wild tower) dominates the whole ridge.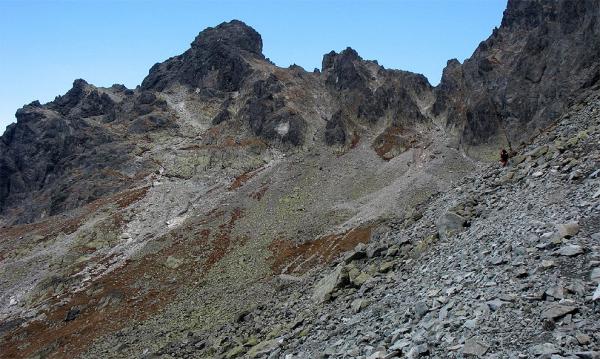 Polish ridge
After 45 minutes of descent you reach a crossroads, from where you can descend to Litvorová valley or ascend up to the Polish ridge. There is a great view of the valley from here.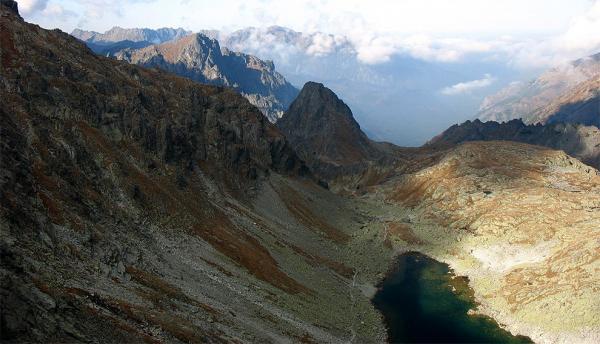 View of Východná Vysoká (= the East High
From the Polish ridge you can descend through Velická Valley or have even shorter ascent to a perfect outlook point – Východná Vysoká (= The East High).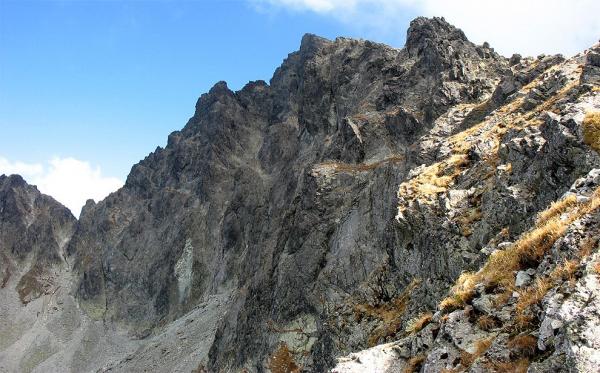 They want there (0)
Be the first, who want to go there!
Have you been there? Contribute a good advice to travelers who want to go to this area or add places to your visited list.
Do you want to go there? There is nothing easier than having to deal with others and go on a trip or get tips on where you want to go.
Part of itienary
Article:
Through Velká Studená a Velická valley
From Starý Smokovec you can set out for one of the most beautiful hikes in the High Tatras leading up Velká Studené dolina … continue reading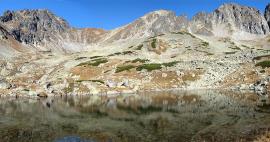 Applaud the author of the article!
Thanks!
Have you been there? Write a review of this place
Already rated by 3 travelers