Ascent to Vychodna Vysoka
View up to Belianky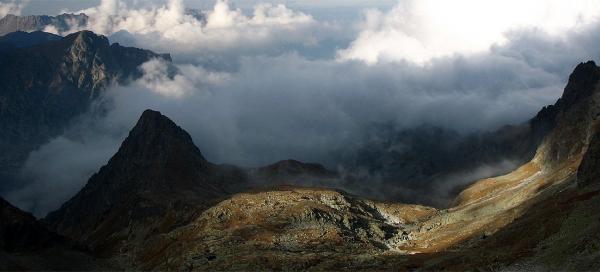 The best hike among long and difficult hikes through Velka Studena dolina ("Great Cold Valley"), Velicka or Litvorova dolina ("valleys") is the ascent to Vychodna Vysoka ("East High") (2 428 m asl) – one of the highest tourist lookouts in the High Tatras. If you go to Polsky Hreben ("the Polish Ridge"), where all three pathways virtually link, you should still gather your strength and ascent also to Vychodna Vysoka and enjoy here the amazing views in all directions.
View of Hruba Vez ("Rough Tower")
You can admire a nice pyramid of Hruba Vez ("Rough Tower") (2 086 m asl) and Zamrznute pleso ("The Frozen Lake") during this approximately hourly ascent.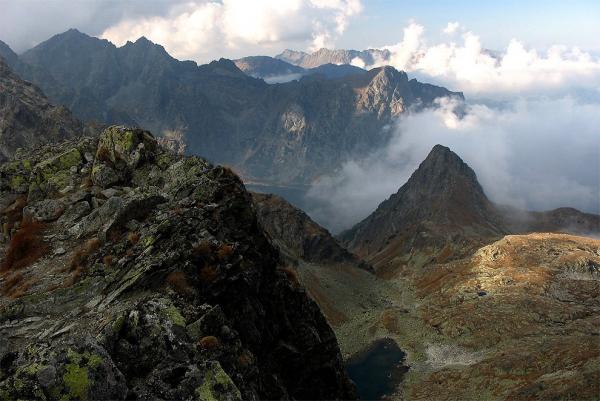 Peaks over Velka Studena dolina
View at the end of Velka Studena dolina ("Great Cold Valley") is similar to the ones from the pass Prielom. But this one is approx. 150 m higher, so the view is a little more panoramic.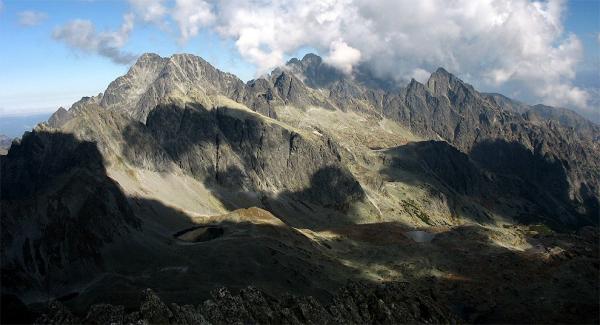 Diva veza ("Wild tower") and Svistovy st
However, the pass Prielom is directly below you on the ridge of proper couloir of Diva veza ("Wild Tower") (2 373 m asl) and Svistovy stit ("peak") (2 383 m asl).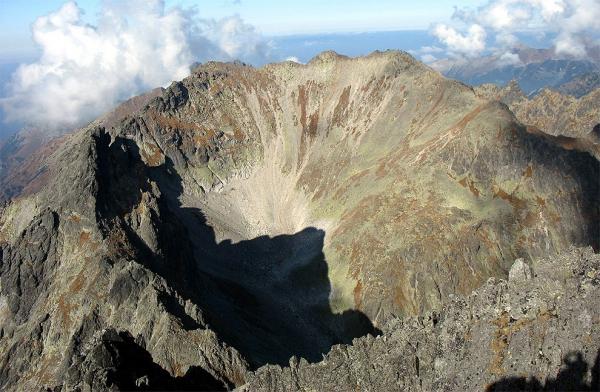 Belianske Tatry on the horizon
In the distance to the north is also visible nice ridge of Belianske Tatras with distinct peaks of Zdiarska Vidla (2 142 m asl), Havran ("The Raven") (2 152 m asl) and Muran (1 890 m asl). Unfortunately, the ridge way along this mini mountain is forbidden because of the natural protection.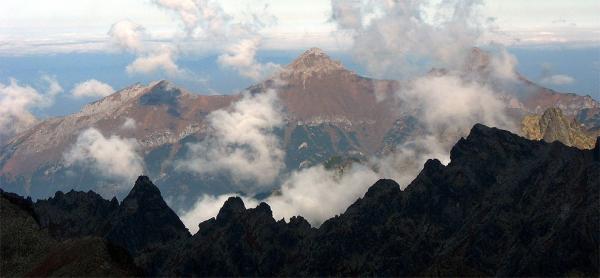 View of Velka Studena Dolina
Far below is visible also Zbojnicka chata ("Brigand´s hut") – farther on the ridges there are sharp spikes of Bradavica ("Wart") (2 476 m asl) and Velka Granatova veza ("Big Grenade Tower") (2 318 m asl).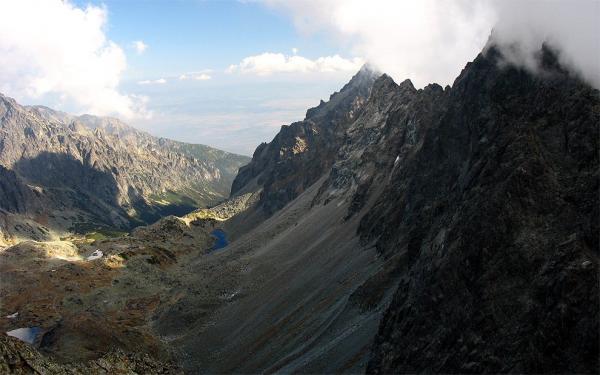 View of Hruba Vez
You must go back the same way. From Polsky hreben ("The Polish Ridge") you have then three options for onward journey.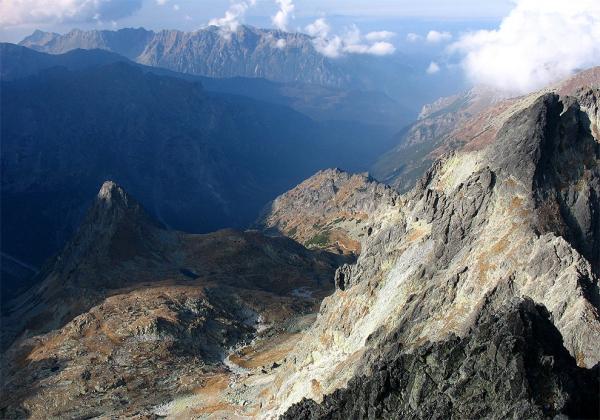 Have you been there? Contribute a good advice to travelers who want to go to this area or add places to your visited list.
Do you want to go there? There is nothing easier than having to deal with others and go on a trip or get tips on where you want to go.
Part of itienary
Article:
Through Velká Studená a Velická valley
From Starý Smokovec you can set out for one of the most beautiful hikes in the High Tatras leading up Velká Studené dolina … continue reading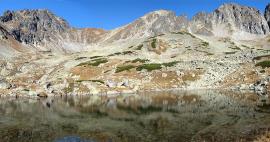 Applaud the author of the article!
Thanks!
Have you been there? Write a review of this place
Already rated by 0 travelers