Ferrata in NP Berchtesgaden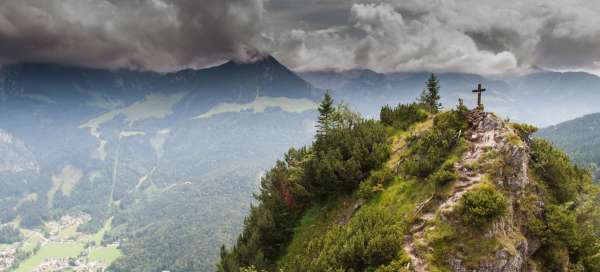 This beautiful and rugged ferrata is located in the Berchtesgaden National Park near the town of Schönau am Königssee, directly above the lake, below the peak of Grünstein (1304 m). It is easily reachable on foot from the city, but you can also get closer by car. Its difficulty is in the CE range, as it offers three entry variants of different levels. Thus, beginners, intermediate, but also demanding climbers will choose.
Ferrata Grünstein
Information
If you go on holiday to the Berchtesgaden National Park and you are a lover of ferrata, you should definitely not miss Grünstein. It is an easily accessible ferrata ending with an ascent to a 1304m high hill of the same name. You determine the difficulty of the journey yourself at the very beginning. There is a sign at the boarding point where you will learn that you can choose from three variants. Isidorsteig (.C), Hotelroute (D / E) or Räuberleiter (D / E). These two paths join roughly in the middle and continue together to the rope ladder, behind which the first variant also continues. Here, a node of climbers of all categories is formed. On the positive side, in some places they like to be overtaken. At the end there are benches where you can relax and think about whether to try the fourth and last option below the top – Gipfelwand (E).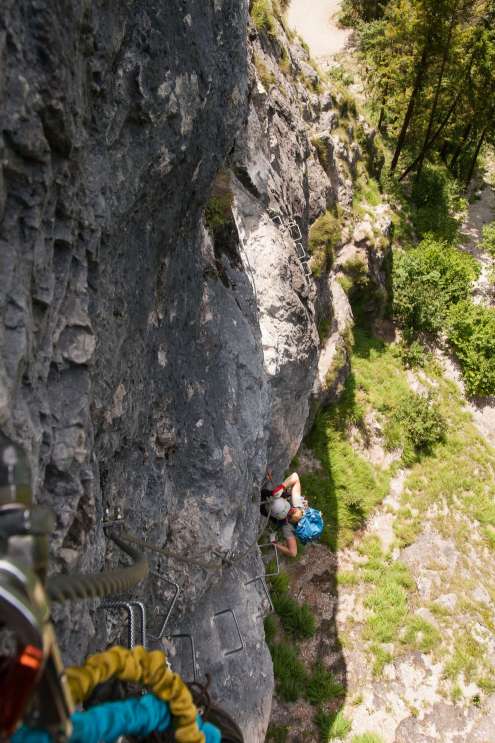 Option 3 - Peasant Manager (D / E)
We choose variant 3, which is more difficult, but we are not beginners and we do not want to wait in line for the simpler one. The ferrata is well secured with a steel rope and fitted mostly with handrails, so most of the way consists of stairs on a beautifully rugged rock. In some places it is more airy and I felt more technical than power.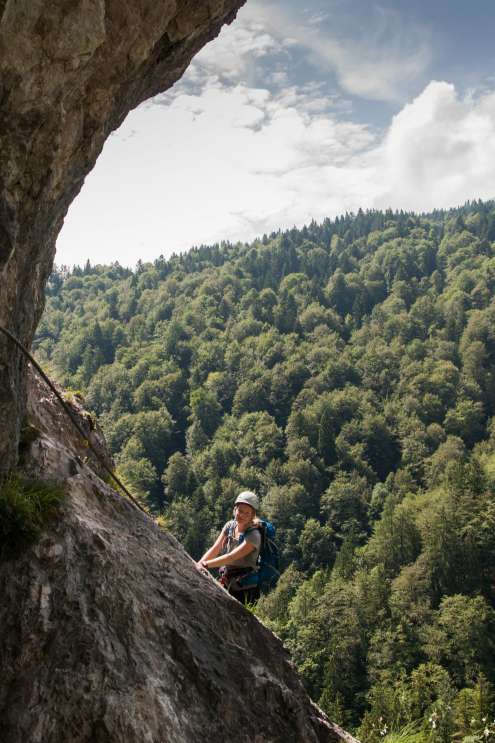 Grünstein - Räuberleiter / Hotelroute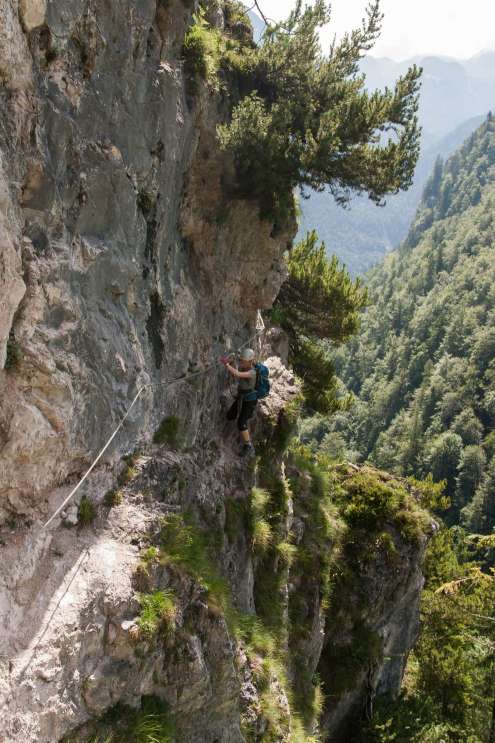 Grünstein - Räuberleiter / Hotelroute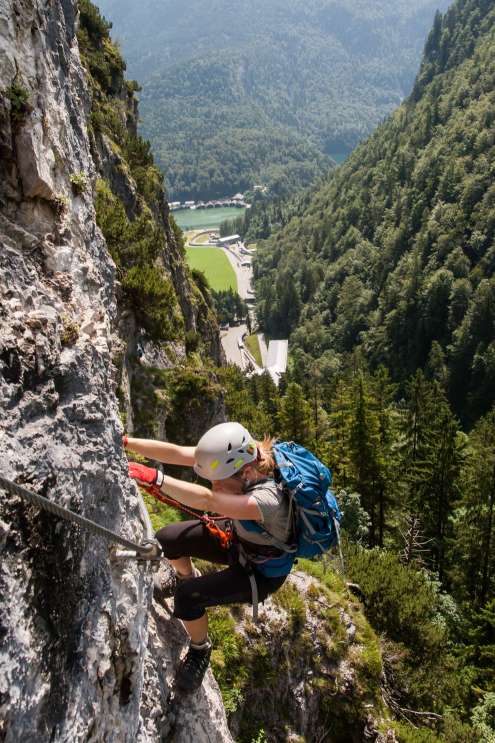 Grünstein - Räuberleiter / Hotelroute
Grünstein - Räuberleiter / Hotelroute
stairs and ladder on the left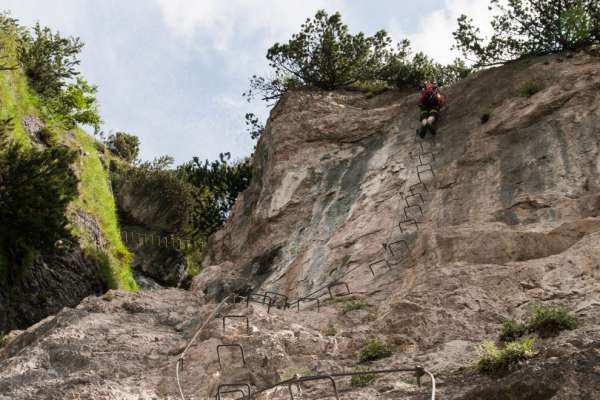 Grünstein - Räuberleiter / Hotelroute
End of variants 2 and 3, we connect to var. 1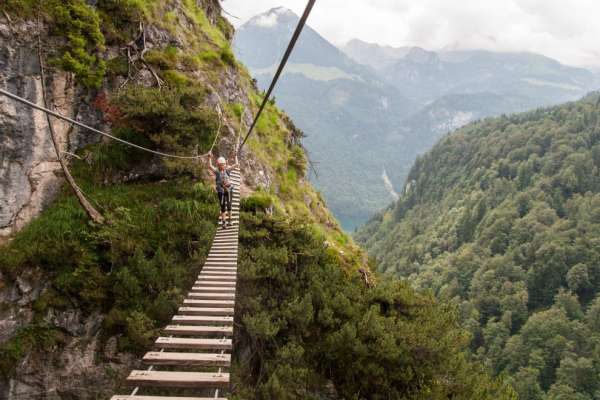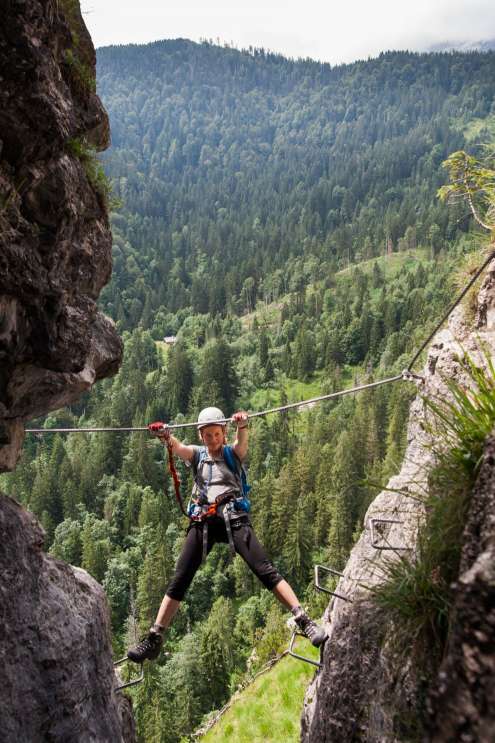 Grünstein - Räuberleiter / Hotelroute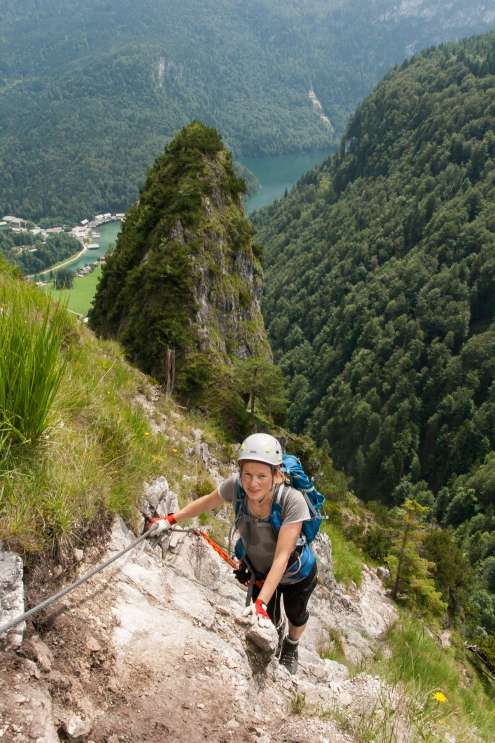 Grünstein - Räuberleiter / Hotelroute
We finish and sweat flows everywhere, it is about 30 ° C and probably an afternoon storm will come.
Grünstein - end of variants 2 and 3
After a short move, we find ourselves facing today's last challenge – Gipfelwand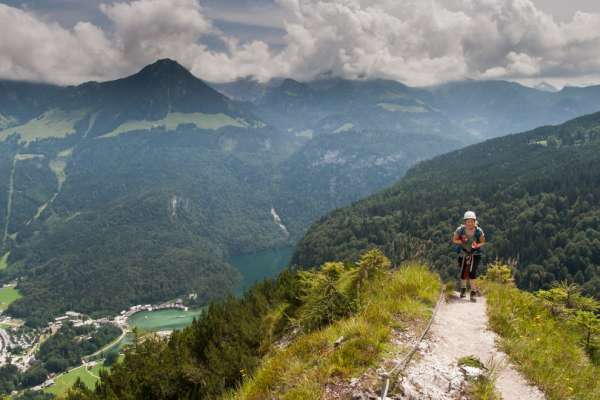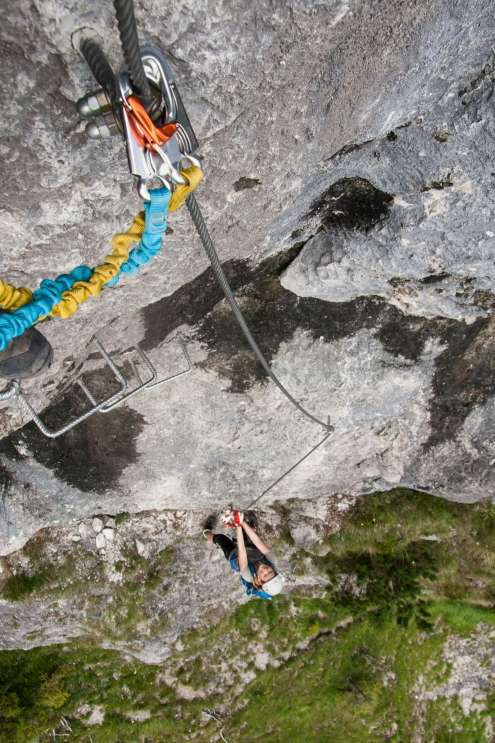 Option 4 - Gipfelwand (E)
After the onset D / E, two more E's will come, so the rest of the forces in the hands are definitely useful
Summit wall (E)
There are two rock ledges and smaller overhangs in the way (these places rightly reach level E).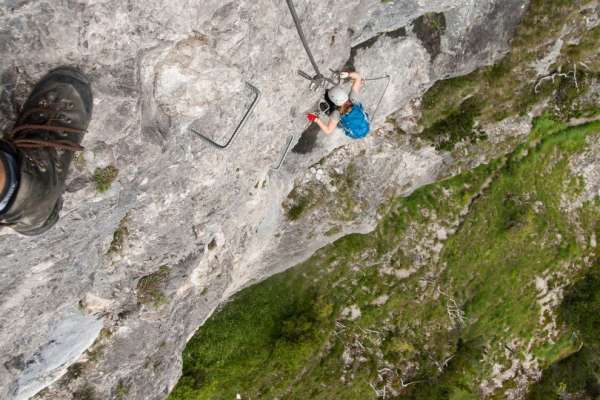 Grünstein, 1304m
At the top, we have a well-deserved rest and a radler cooled to a pleasant tea temperature.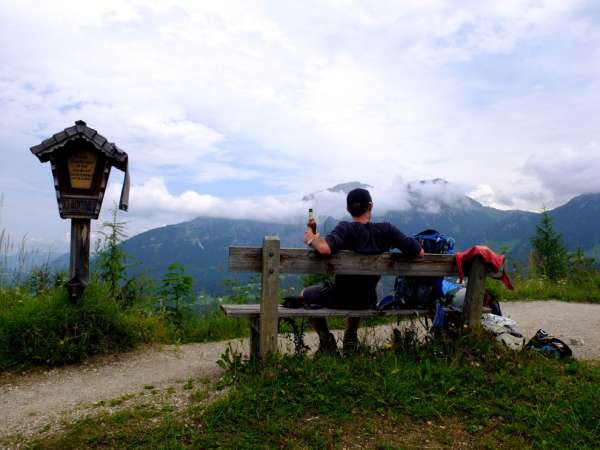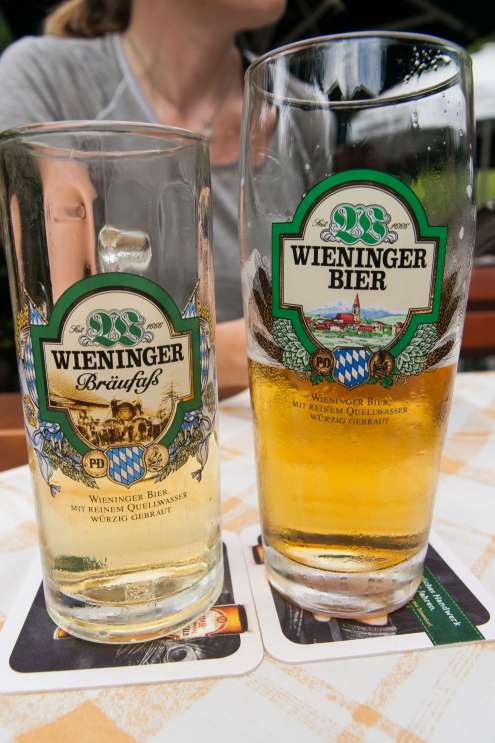 Grünsteinhütte
Just below the top there is a pleasant cottage with refreshments. There are several options for descent, we take a smaller detour. It is also the road No. 445, but in the opposite direction.
Königssee
We manage to get under the wooden bridge in front of Königssee with the first drops, so we can enjoy the smell of rain and be happy that only us dripped all day.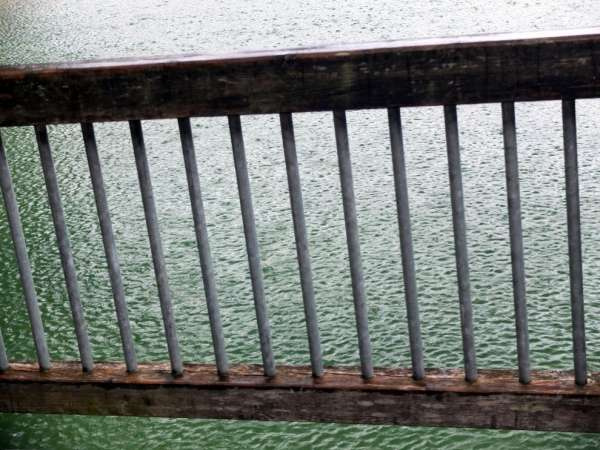 Applaud the author of the article!
Articles nearby
Part of gigalist
Giga List:
The most beautiful hikes in Berchtesgaden
Berchtesgaden is the easternmost corner of not only Bavaria, but also the whole of Germany. The core is the beautiful… continue reading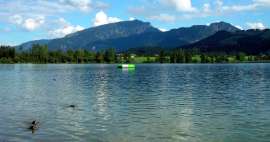 Thanks!
Have you been there? Write a review of this place
Already rated by 0 travelers