Mountain road to the end of the world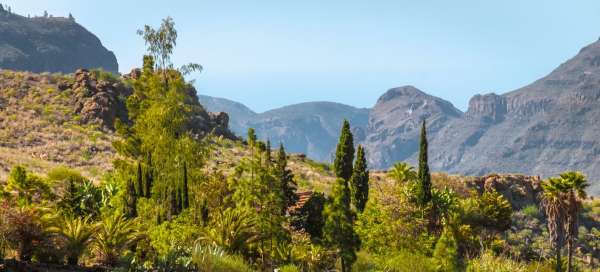 We climb an attractive mountain road to the dam reservoir near the village of Soria. There used to be a lot of water here, and a large waterfall fell from the surrounding rocks. We are convinced of that in the local restaurant in old photos. Drought also reached the Canary Islands.
Barranquillo Andrés
At first the mountain road slowly, then up the serpentines we climb the valley of Barranco de Arguineguin. There is minimal traffic. Of the tourists, cyclists tend to come here.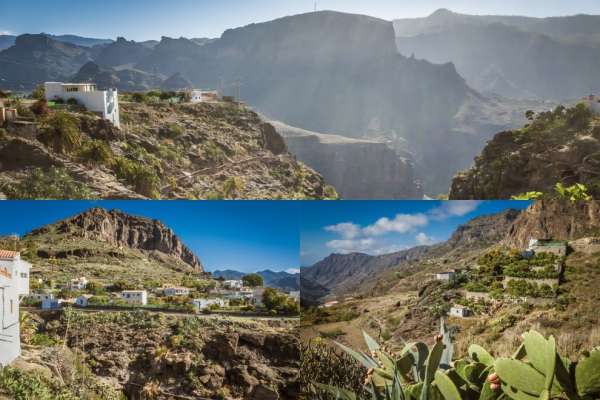 Soria Dam
We arrive at a place called Soria. We leave the car in front of a local restaurant and descend into the valley to the Presa de Soria dam.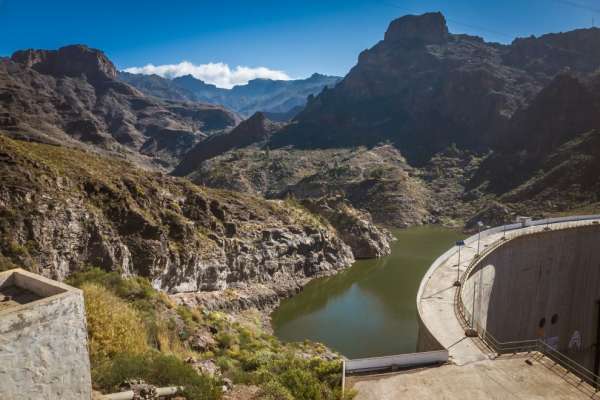 Soria Dam
There used to be a lot more water here, but the current situation is diametrically different.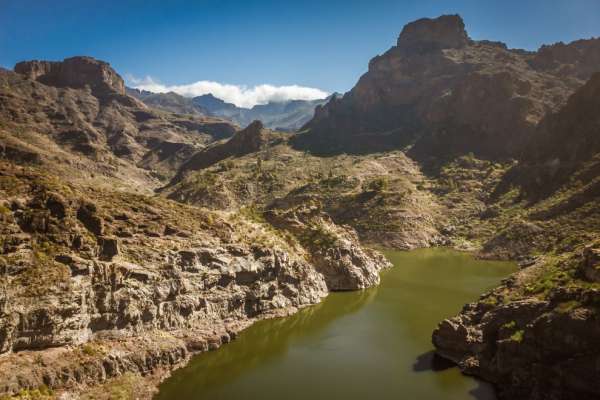 Soria Dam
We cross the dam and head south along the Barranco de Arguineguín.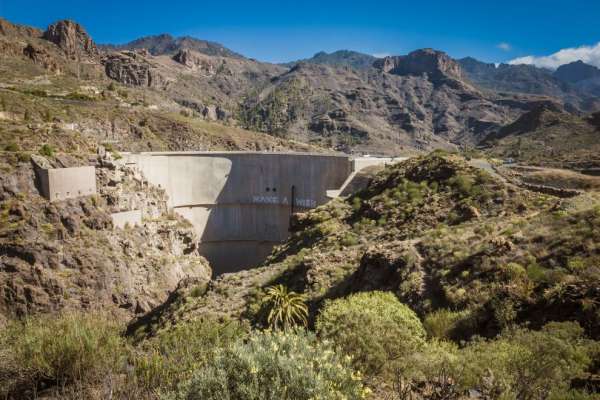 Barranco de Arguineguin
We descend to the steep edge of the gorge with several buildings.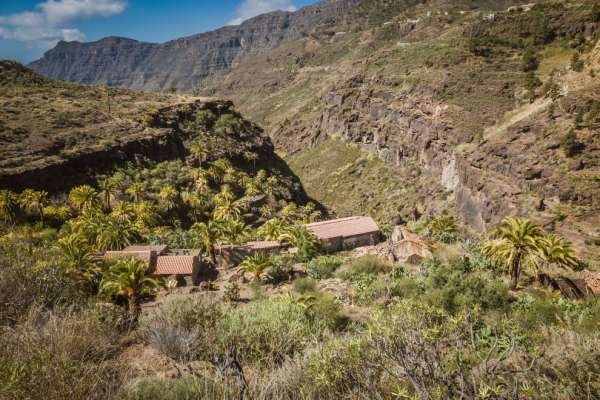 Barranco de Arguineguin
In this part of the gorge it looks like a palm forest.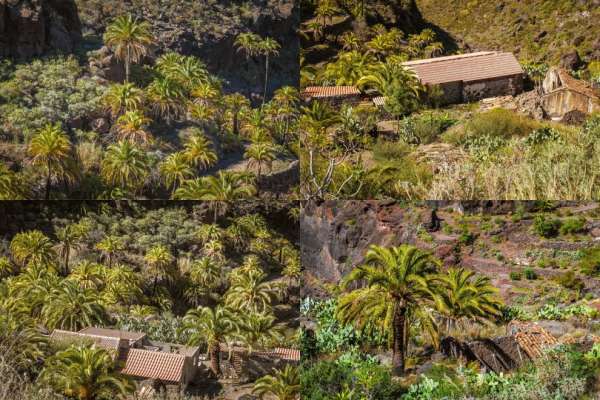 Cascada Bonita
We return to the car and drive to the end of the road with parking. There is also a road only for tourists or off-road vehicles. Cascada Bonita waterfall does not show signs of water drops.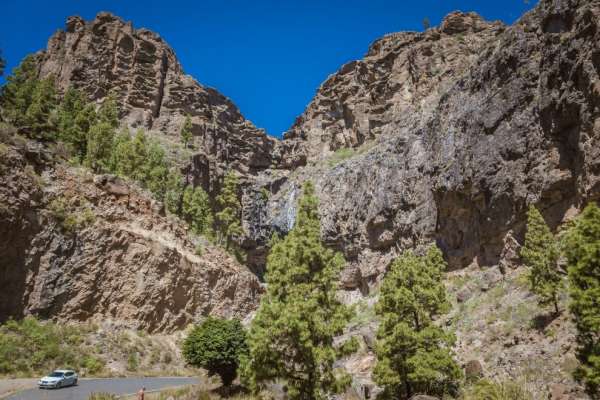 Soria Dam
We continue about 500 meters up the path above the dam reservoir.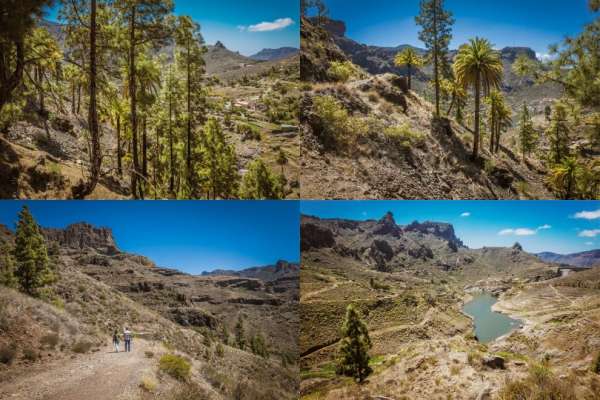 Drought
There are small boats under the local homestead. It is said that the water of the dam reservoir once reached here.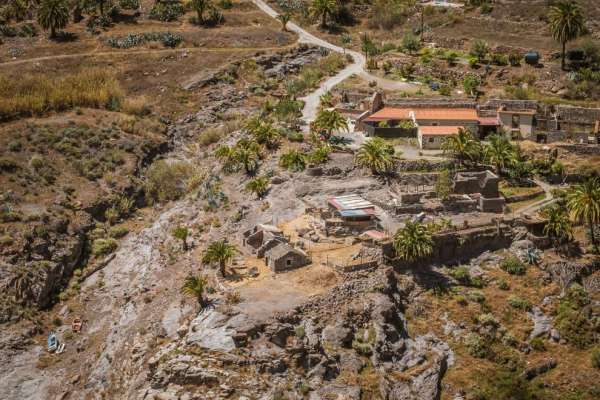 Documents
We return to Soría and visit a local restaurant. They have a range of Canarian specialties. It is instructive to study documents and photographs related to the construction of the dam reservoir.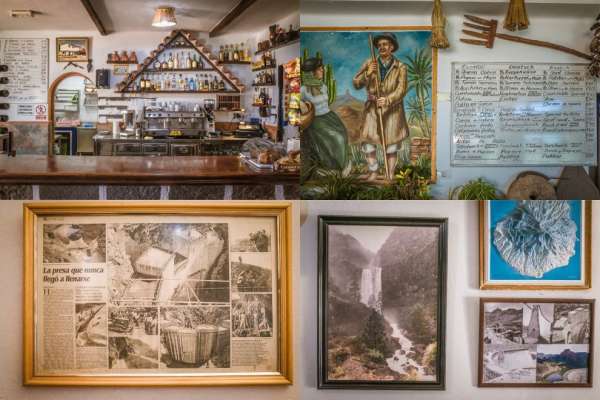 Applaud the author of the article!
Articles nearby
Part of gigalist
Giga List:
The most beautiful trips to Gran Canaria
Gran Canaria offers beautiful day trips on each side. You can go to the mountains, to the dramatic coast or to sunken villages at… continue reading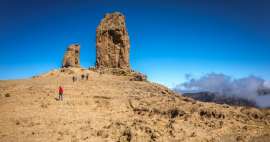 Thanks!
Have you been there? Write a review of this place
Already rated by 1 traveler