Or how we found the windiest part of Gran Canaria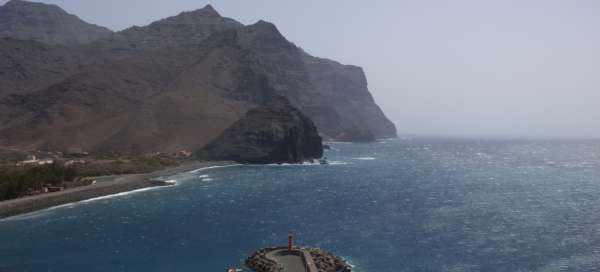 Although the island of Gran Canaria is not one of the most beautiful of the Canary Islands, it should definitely not be neglected. In this article, we will travel from the resort of Amadores through the interior to the town of Playa de San Nicolás.
Enchanted by the interior
Renting a car in Gran Canaria is definitely worth it because the beaches do not match the beauty that the interior of the island has to offer. Although you will not find much vegetation here, the local volcanic mountains are still impressive. The atmosphere is completed by the ubiquitous prickly pears, several meters of agave and other succulents.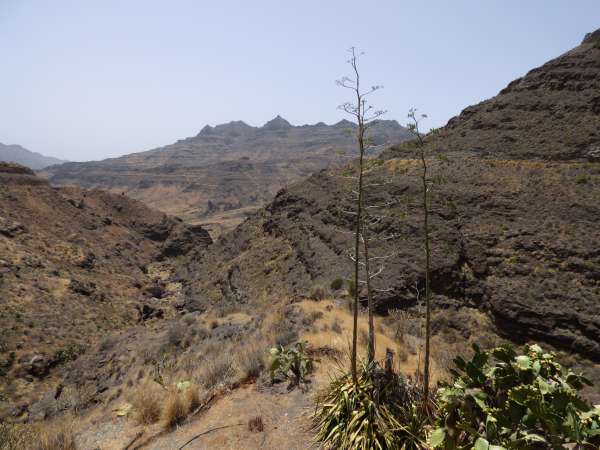 The rocks turned blue
What was a surprise when the rocks around us suddenly turned blue. Advice for you – expect that if you drive through the interior of the island, it will take a very long time, not only because the local roads are basically never straight, but above all because you will not be prevented from building every five minutes or a photo stop.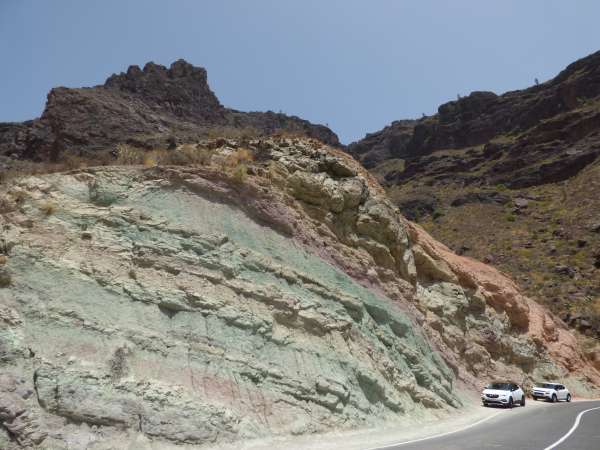 Los Azulejos
We heat mapy.cz and find out that we are at a natural phenomenon with the apt name Los Azulejos.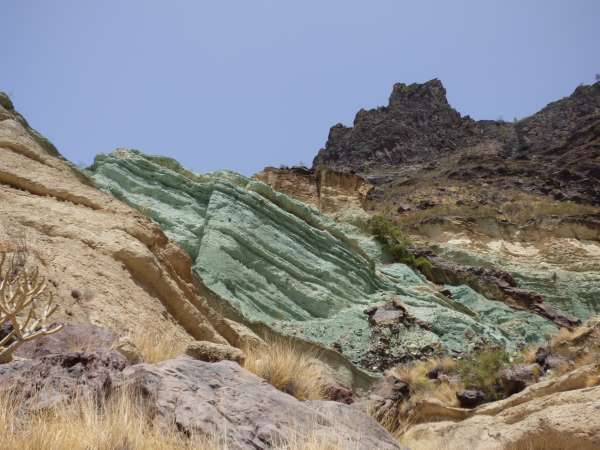 The sea in sight again
We are approaching the town of La Aldea de San Nicolás and we have the sea in sight again. In the distance we see the opposite island of Tenerife in a fog.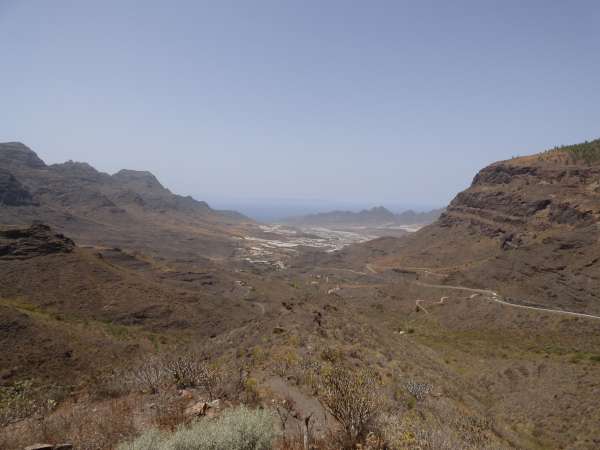 Playa de San Nicolás
Upon arrival at the destination, a huge wind, a pebble beach and cliffs from a fantasy film await us.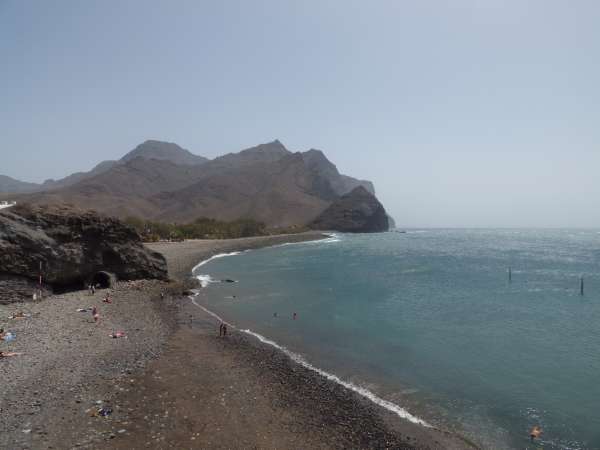 Try a walk
We will try to walk along the cliffs, however, due to the extreme wind and the steep slope below us, we are leaving this ambitious plan and looking for an alternative.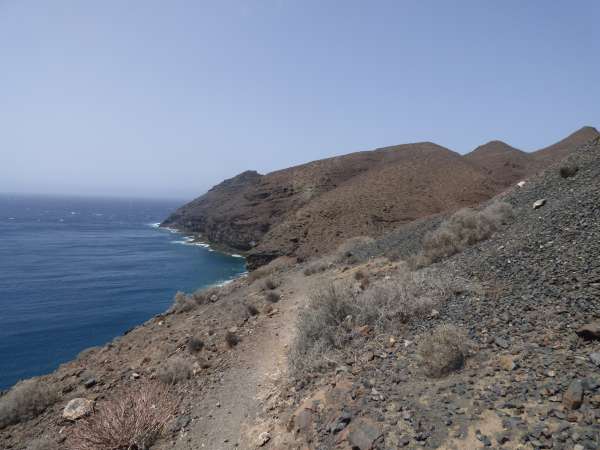 On the way to the beach
We find a safer way and set out to find the hidden black sand beach.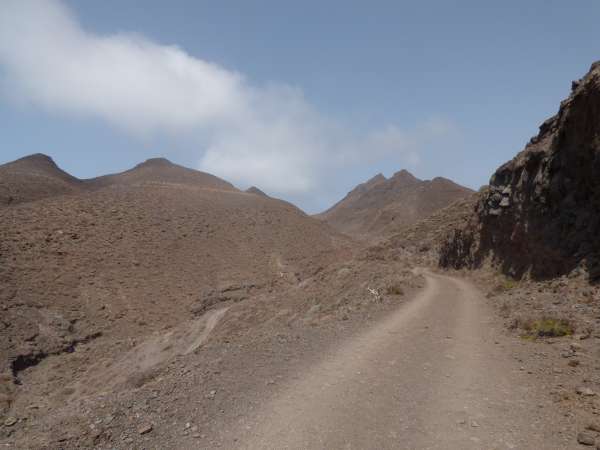 On the beach
We find the beach and find that the black sand has a completely different consistency than the sand in the resort of Amadores. We will try the local water. Although the beach is in the lee, the waves are big here.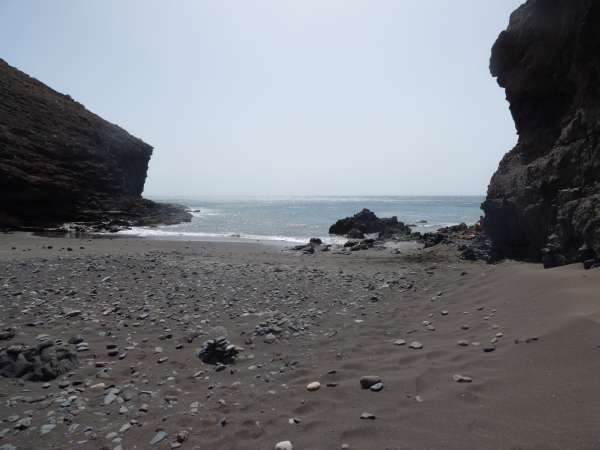 Way back
We return to the town of Playa de San Nicolás. It is a very small resort with a minimum of people.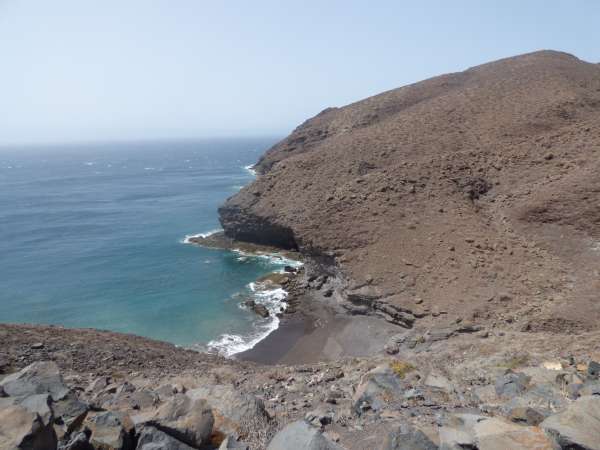 Mountains back
It's time to go back to Amadores. Inland, we again feel like we are in the Grand Canyon and looking forward to another trip.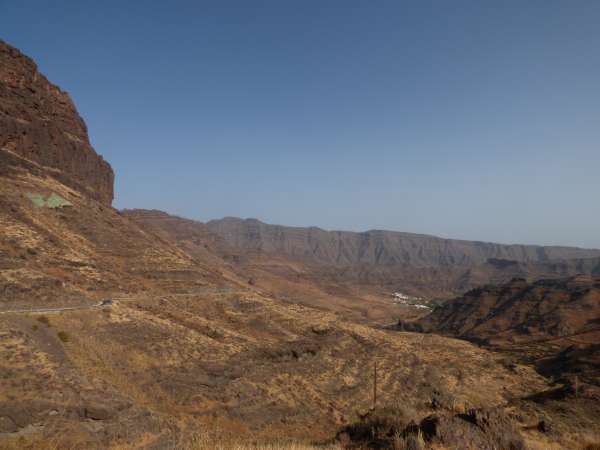 Applaud the author of the article!
Articles nearby
Thanks!
Have you been there? Write a review of this place
Already rated by 0 travelers