What does it look like on departure from Madeira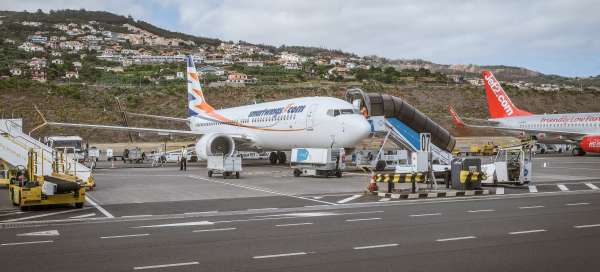 The entrance and exit gates are usually airports. But what do we know about Madeira? The problem with Funchal Airport is that there are high rocks north of its runway 05/23, which are often blown by the north wind, which breaks against them and creates aggressive turbulence just above the runway. During periods of strong wind, landing then becomes complicated. The original runway, put into operation on July 8, 1964, was 1600 m long. After a plane crash in 1977, it was extended by 200 m. It was later extended again, and on September 15, 2000, a track with an asphalt surface with a total length of 2,777 m and a width of 45 m was put into operation. The runway extension consists of a reinforced concrete bridge 1020 m long and 180 m wide. Landing is only permitted for aircraft whose pilots have completed training and testing here.
Great Desert and Bugio Island
We return the rented car, which transported us so reliably to all those beautiful places in Madeira. The neighboring islands can be seen from the car rental car park.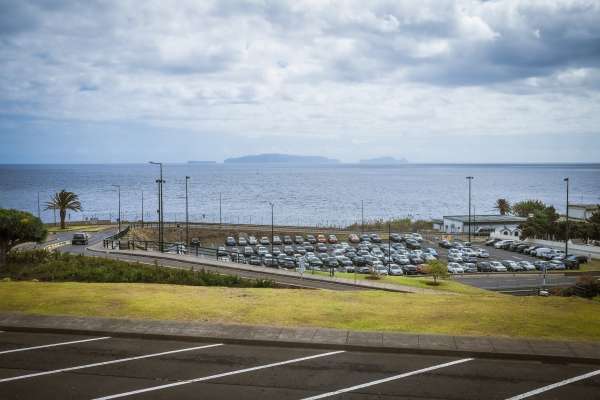 Water water
We get an overview of the airport from a fairly large and freely accessible observation deck in the departure area. Just north of the airport is in its immediate vicinity the village of Agua de Pena.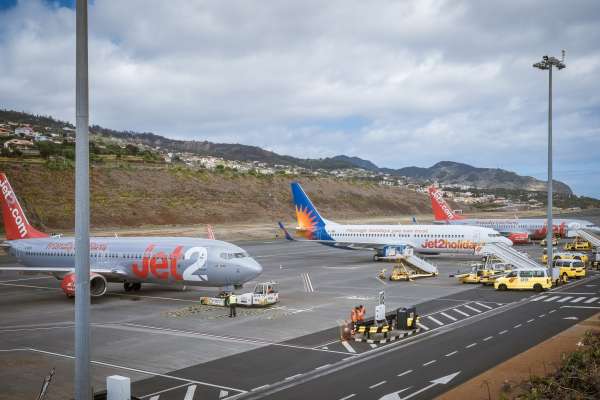 Airport
Hills and mountains rise north of the taxiway.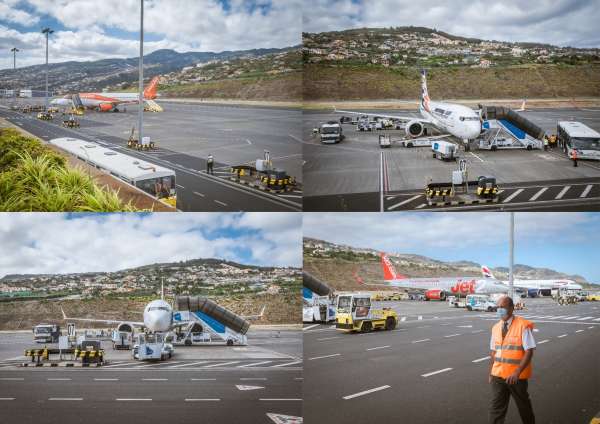 On the desktop
Boarding the aircraft, if it is close to the check-in hall, can take a pleasant walk directly around the airport.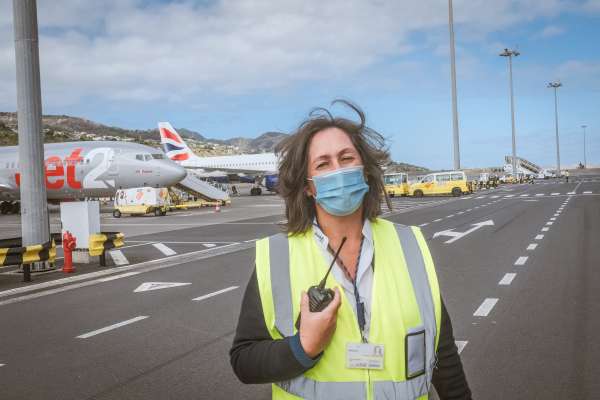 Between planes
We're walking to our plane. The airport staff guards us so that we don't get lost on another plane.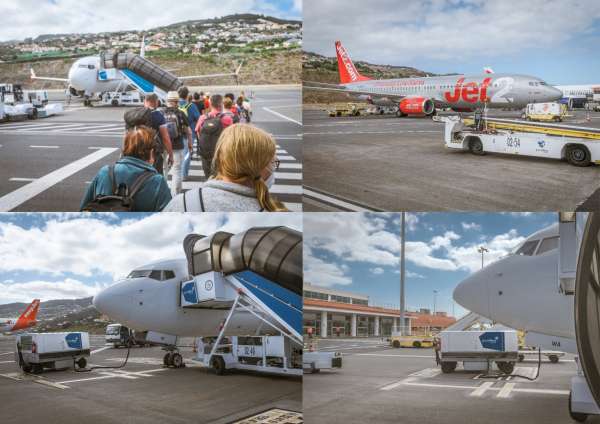 One last look at Madeira
… And one last look at Madeira before boarding the vacuum cleaner …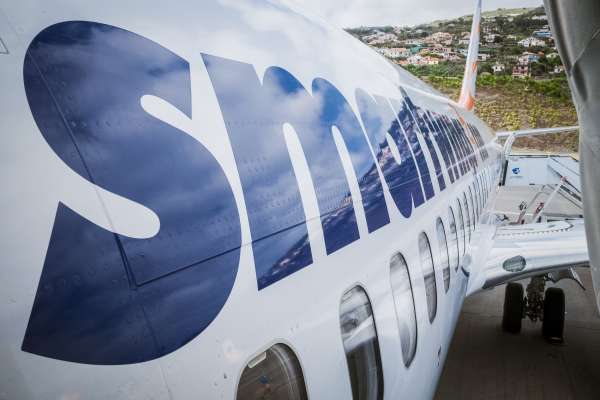 Applaud the author of the article!
Articles nearby
Thanks!
Have you been there? Write a review of this place
Already rated by 0 travelers