A walk through the Nepalese countryside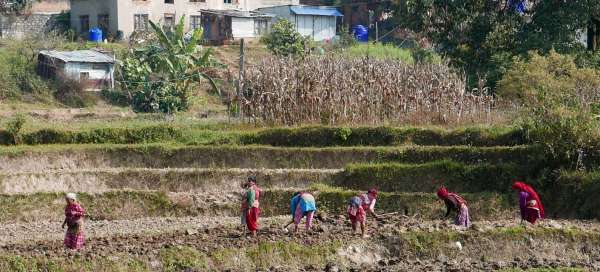 Bhaktapur is known to virtually every tourist who has visited Nepal. Even the Changu Narayan temple is visited by people from time to time. A quite interesting option is to combine them into one trip and not take a taxi between them, but walk through the Nepalese countryside. It's about 6 kilometers and basically an easy route, but an offline map on a mobile phone is of course useful
Descent down the hill
Changu Narayan Temple stands on a hill, so when you walk it from east to west, then start descending through the forest to the south. Along the way you will meet a number of beautiful trees arranged for resting places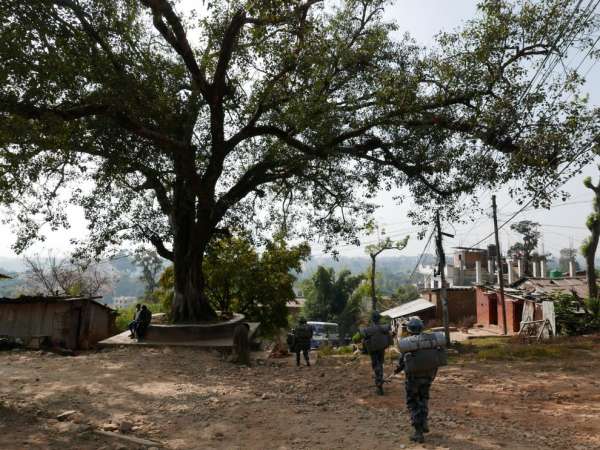 Nepalese company
Maybe we are just lucky, or they are around the barracks, it is a common training here, in any case, perhaps a whole company of soldiers passes us in full field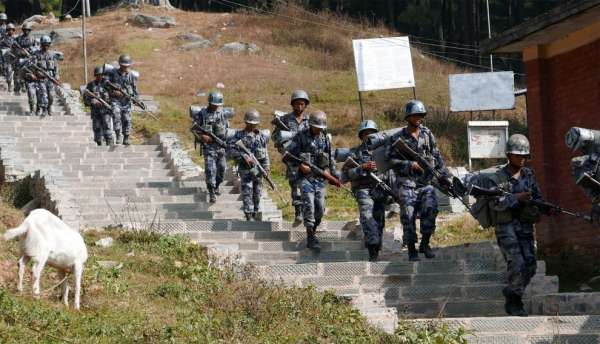 Agricultural landscape under Changu Narayan
After leaving the forest, you will continue to Bhaktapur through the open agricultural landscape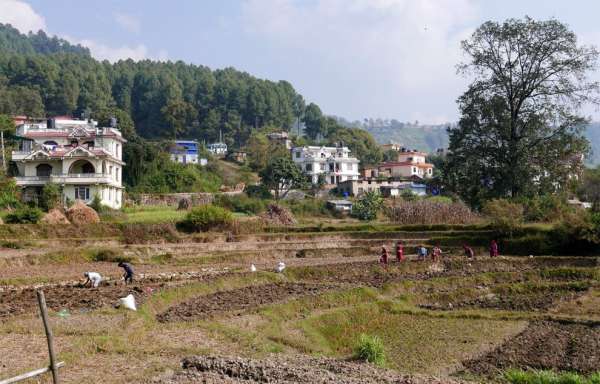 Village development between Bhaktapur and Changu Narayan
The road leads between fields and we meet huge villas, but also really poor corrugated iron dwellings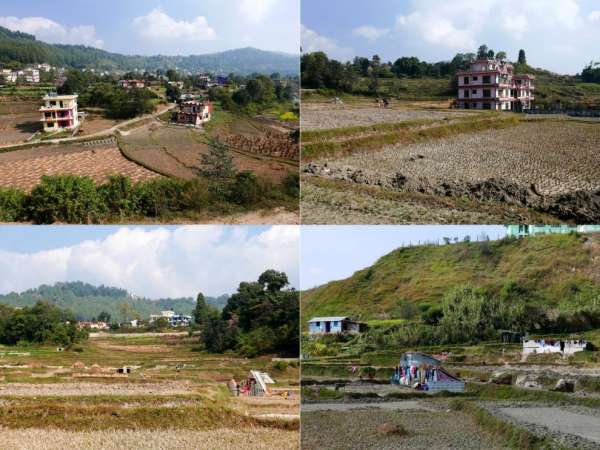 Sacred trees
Sacred trees are definitely one of the attractions on this walk.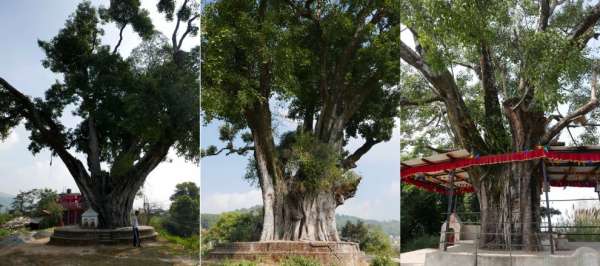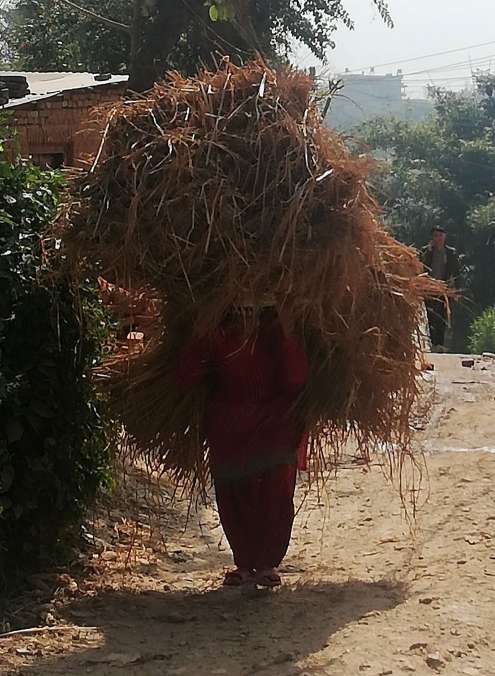 Hard work by local women
Some of the costs that pull women here on their backs and heads are really huge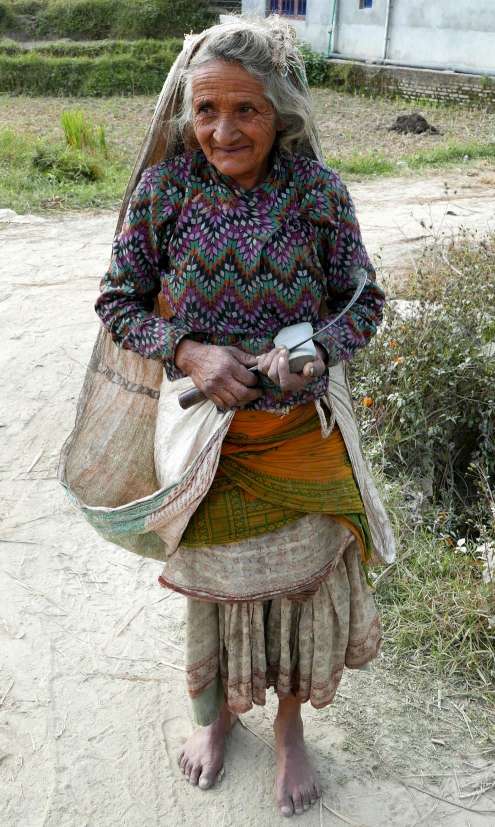 Nepali grandmother
We are lucky and meet an old woman in typical clothes as she grinds a sickle
Kaolin slopes
In addition to the fields, another interesting feature of this walk is the exposed slopes from which the local quality clay for burning bricks is mined. From Chang Narayan, the ridge is less than 300 meters higher than the surrounding landscape
Small brickyard
Dozens of small brickyards are so typical of the Kathmandu Basin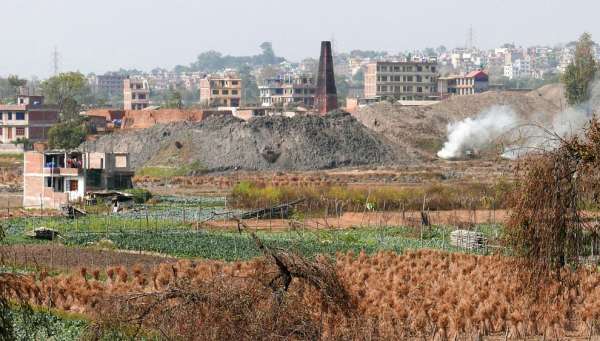 Jhaukhel
The closer we get to Bhaktapur, the life and traffic become thicker and the hike is no longer so interesting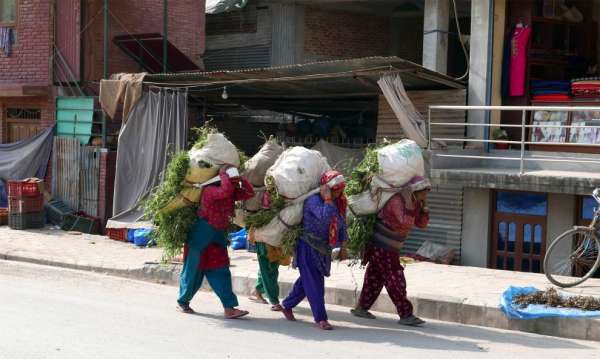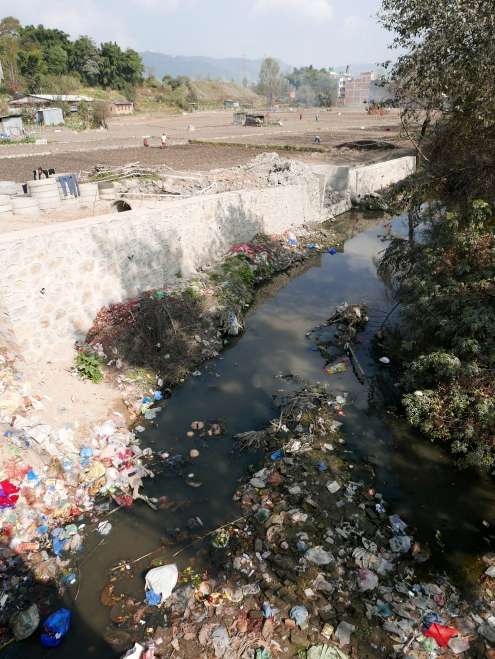 Landfills in riverbeds
Not far from Bhaktapur, a small river passes by, which, like almost everywhere, functions more like a small landfill, which is quite a big ecological problem in Nepal. Then just cross one busy road and you are in historic Bhaktapur
Applaud the author of the article!
Part of itienary
Article:
Trip to Chang Narayan and Bhaktapur
The beautiful royal city of Bhaktapur and the interesting religious site of Changu Narayan are two frequently visited places… continue reading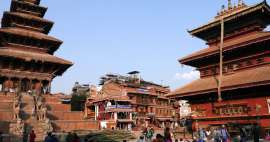 Part of gigalist
Giga List:
The most beautiful trips in Kathmandu
Kathmandu offers many beautiful sights not only in its center, but also in the adjacent royal cities. In addition, you can go to… continue reading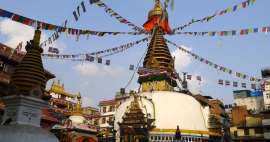 Thanks!
Have you been there? Write a review of this place
Already rated by 1 traveler