A tour of two beautiful places and a short hike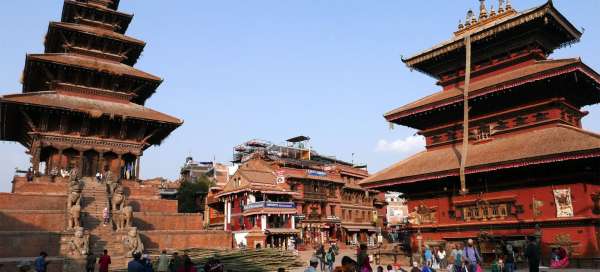 The beautiful royal city of Bhaktapur and the interesting religious site of Changu Narayan are two frequently visited places around Kathmandu. This itinerary will tell you how to connect them into one interesting trip and a tour of the Nepalese countryside
The first part of the trip - Changu Narayan
From Thamel, take a taxi early in the morning so that you don't have many more visitors in Chang Narayan. It will only take you about an hour for the whole tour, because it is not so extensive here. If the weather or visibility allows, there are beautiful views from here
Part of itienary
Article:
Tour of Changu Narayan
Changu Narayan Temple is located on a hill, just a few kilometers north, from the famous and frequently visited city of Bhaktapur… continue reading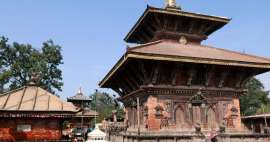 The second part of the trip - Hike to Bhaktapur
After a tour of Changu Narayan, head straight south, downhill, towards the royal city of Bhaktapur. It is about an hour and a half with interesting views of Nepalese rural life while walking
Part of itienary
Article:
Changu Narayan Tour - Bhaktapur
Bhaktapur is known to virtually every tourist who has visited Nepal. Even the Changu Narayan temple is visited by people from… continue reading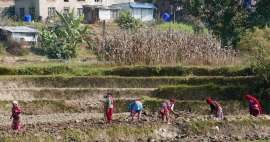 The third part of the trip - A tour of Bhaktapur
The culmination of this whole trip is the beautiful Bhaktapur. Here you can run for hours and explore the various corners of the city. In the early evening, the number of tourists coming here on a turn from Thamel is declining, even though you will hardly be here alone.
Part of itienary
Article:
Visit of Bhaktapur
The historic center of Bhaktapur is without any doubt the most beautiful Nepalese royal town. The local Durbar Square is… continue reading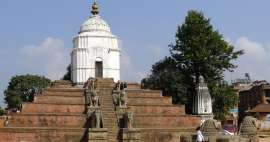 Applaud the author of the article!
Thanks!
Have you been there? Write a review of this place
Already rated by 1 traveler