The capital of Andorra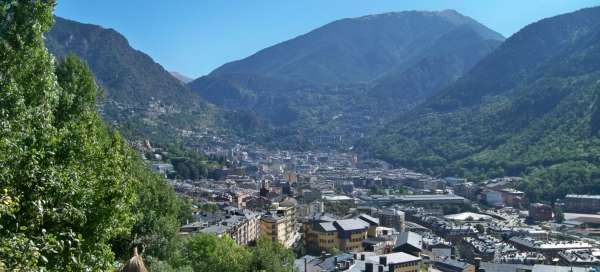 Andorra la Vella is the highest capital in Europe and one of the smallest capitals in the world. It is located in a deep valley surrounded by steep slopes of the surrounding mountains (which more or less applies to all other towns and villages in Andorra). In the immediate vicinity is the town of Les Escaldes, which is sometimes considered part of the capital. Of course, Andorra la Vella can't match the number of monuments and other attractions of far larger cities, but it still has a lot to offer.
House of the Valley
Due to the size of the city, its tour can be managed during a half-day visit. We can start with the 16th-century Casa de la Vall in the city center. Until 2011, this building served as the seat of the General Council (Parliament) of Andorra and also of the court. Those interested can also see the interior during regular tours.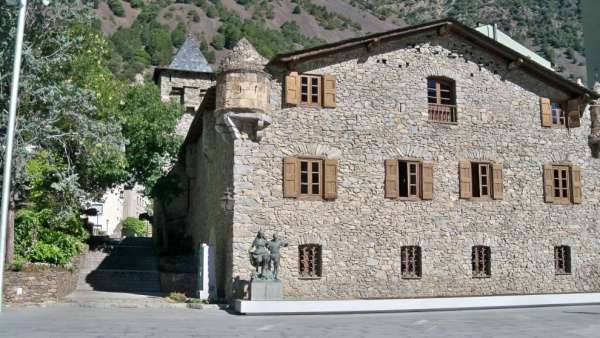 Church of Sant Esteve
About 200 meters further is the Church of Sant Esteve (Eglésia de Sant Esteve), which was originally built in the 11th – 12th century and renovated in the 20th century.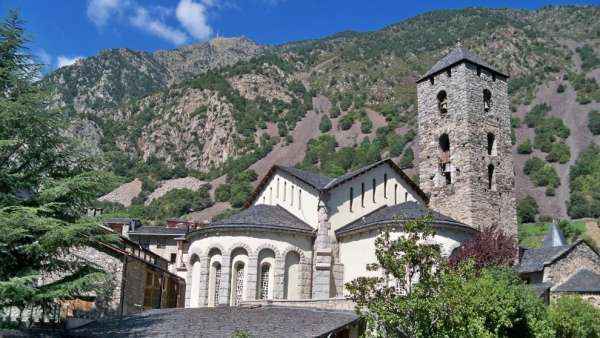 Narrow streets
Near the city center it is sometimes possible to discover pleasant, quiet nooks with narrow streets and, surprisingly, with a minimum of people.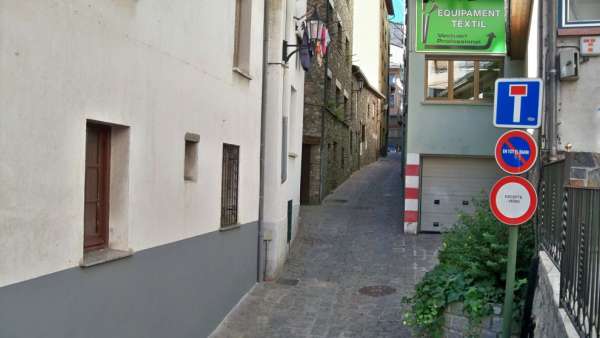 La Valira
The river La Valira flows through the city. At the end of the summer, the riverbed is almost empty, but at the beginning of spring it probably looks completely different.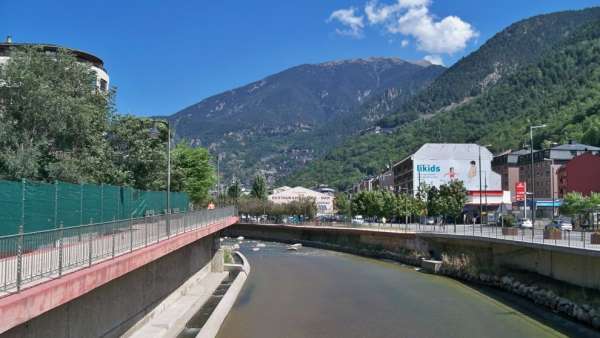 La Noblesse du Temps
On one of the bridges over La Valira is an open-air statue by Salvador Dali called La Noblesse du Temps (Nobility of time).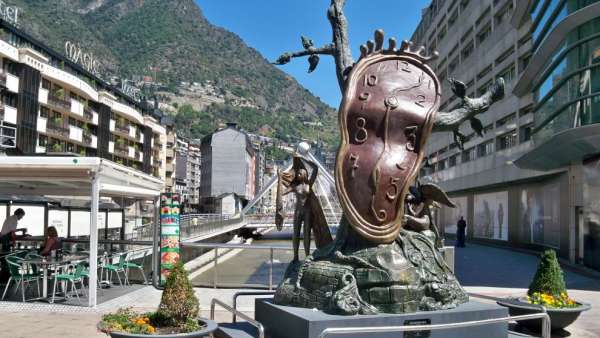 A fairy tale or kitsch?
Some buildings can give a fairytale impression to some, to others perhaps a little kitschy …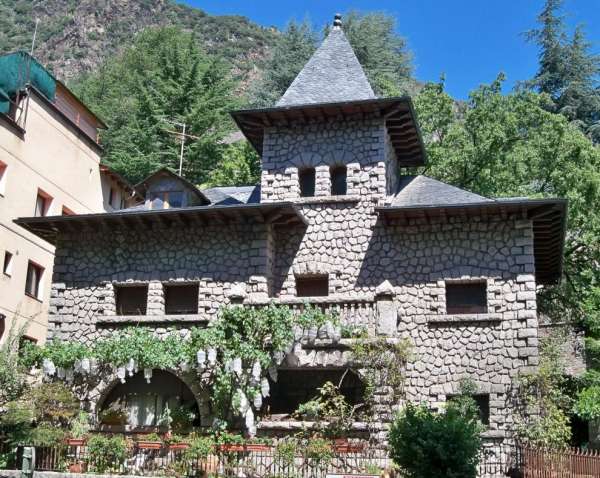 Observation deck
Above the north-western edge of the city, the Passeig del Rec del Sola observation deck stretches downhill. Getting off it from the city center is definitely worth the effort. From the sidewalk are beautiful views of the city and the surrounding mountains.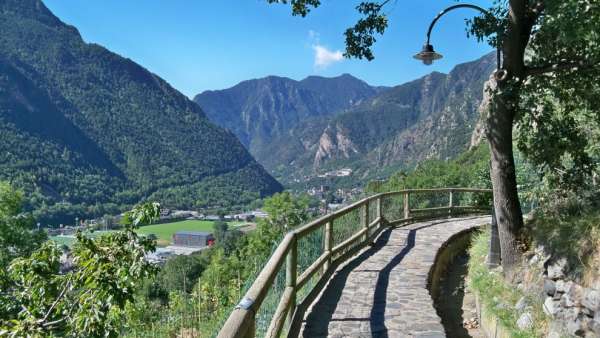 Fields
The sidewalk leads in places in open terrain, places between houses and places between small fields of locals. There are not many free flat areas here, so a number of small terraced fields can be seen around the sidewalk.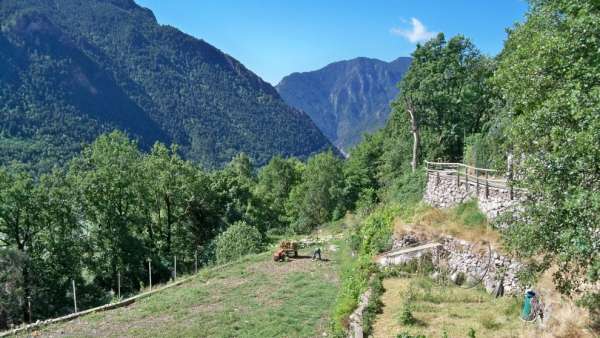 Modern construction
In smaller Andorran towns and villages (which I have been able to see) there are usually old stone buildings without plastered facades and newer buildings have all or at least part of the facade lined with stone or imitation stone. And thanks to that, it looks a bit uniform. It's different in the capital. Although there are also a lot of modern buildings lined with stone or its imitations, but there are also a lot of buildings where the facades have gone without stone tiles.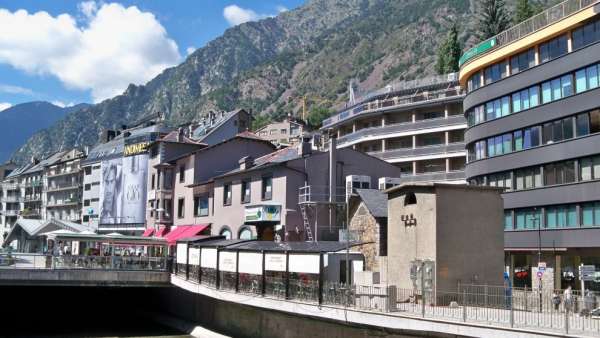 Applaud the author of the article!
Articles nearby
Thanks!
Have you been there? Write a review of this place
Already rated by 1 traveler