Visit of Sobotka
Birthplace of Frana Sramek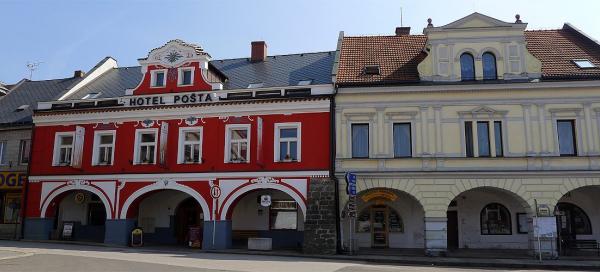 The town Sobotka lies at the southern end of the Czech Paradise and is most known for the unmistakable silhouette of hunting castle Humprecht towering on hill bearing the same name (342 m asl). The local nice square is surrounded on three sides by houses with arcades and on the west side you can find a lot of nice wooden cottages. Sobotka is an excellent starting point for bike tours or trips into Plakanek valley and to castle Kost.
Namesti Miru ("Square of Peace")
Namesti Miru is the center of Sobotka and there is a fountain and baroque memorial pole. It is surrounded on three sides by nice houses with arcades. Unfortunately, it also serves as a parking place and road junction, so there's also busy traffic.
Male namesti ("Small Square")
Just a bit further is Male namesti ("Small Square"), whose name is really apt. There is an interesting presbytery building.
Church of St. Mary Magdalene
Except for the castle Humprecht lying nearby is the biggest landmark of Sobotka interesting Church of St. Mary Magdalene situated just off Namesti Miru.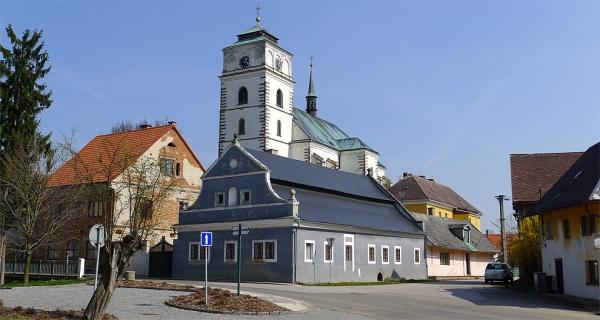 Nooks in Sobotka
Perhaps the most interesting part of this small town is the western part with a lot of very nice timbered houses. Humprecht in the background is the inseparable part of almost every view.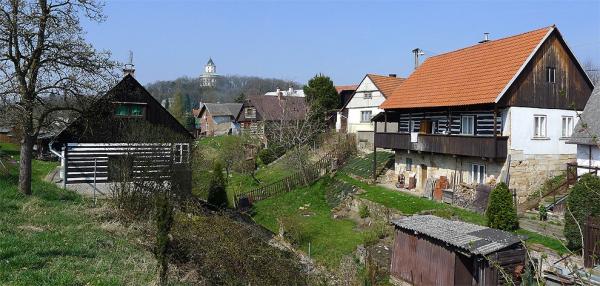 The treasure of folk architecture
It is best to start the trip around the interesting wooden buildings in Sobotka at the southwest corner of Namesti Miru, where is located the last timbered town house at this square. From here set out to the west direction along Novomestska street.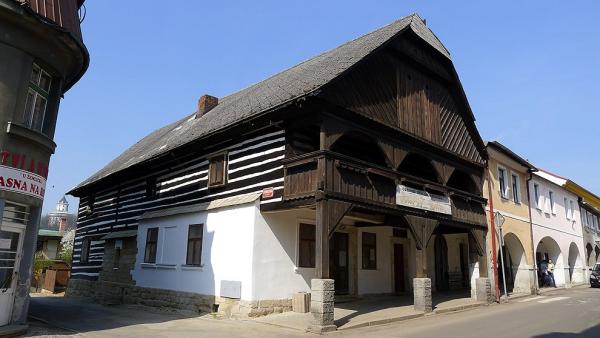 Vranuv dum ("Vrana´s house")
Vrana´s house belongs among the most beautiful cottages in Sobotka.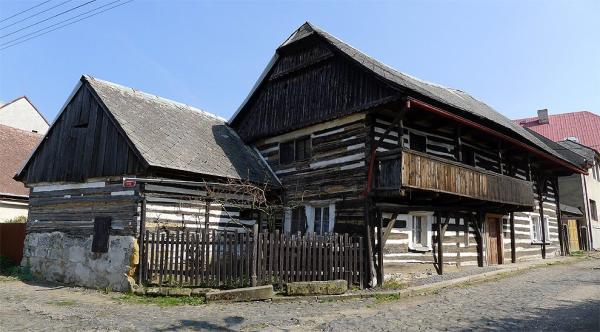 Timbered gem
It is also worthwhile to turn into side streets from the green tourist trail leading along Novomestska street and see the local small and very picturesque cottages.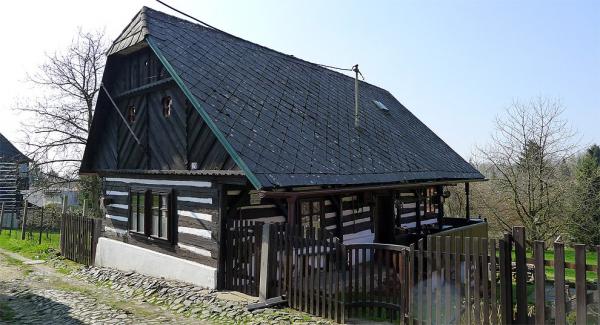 Dum U sv. Anny ("House at St. Anna")
House at St. Anna has different architecture compared to other timbered buildings.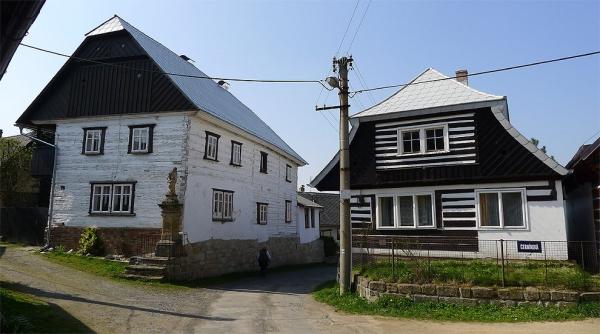 Humprecht
Of course, you should also visit castle Humprecht.
They want there (0)
Be the first, who want to go there!
Have you been there? Contribute a good advice to travelers who want to go to this area or add places to your visited list.
Do you want to go there? There is nothing easier than having to deal with others and go on a trip or get tips on where you want to go.
Part of itienary
Article:
From Sobotka to the castle Kost
The town of Sobotka is the starting point to the picturesque southern part of the Czech Paradise. There are nice folk timbered… continue reading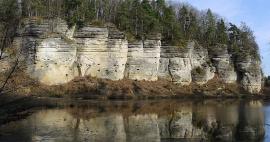 Applaud the author of the article!
Thanks!
Have you been there? Write a review of this place
Already rated by 0 travelers