The most famous swimming in the Bohemian Paradise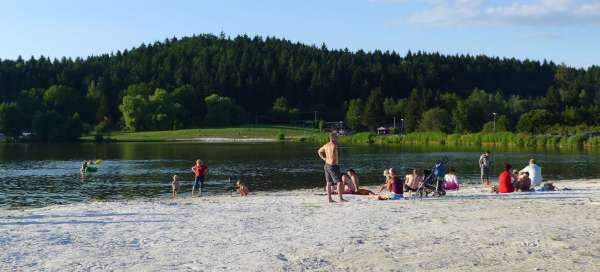 Thanks to its strategic location below Prachovské skály, Jinolické ponds are literally lined with tourists in summer. At another time it is literally dead and it is an ideal time for walks and for fishermen
Pond Murder
The smallest pond of the three Jinolické ponds is poetically called Murder and is protected as a natural monument. It is located right by the road and you will not meet any tourists or fishermen here.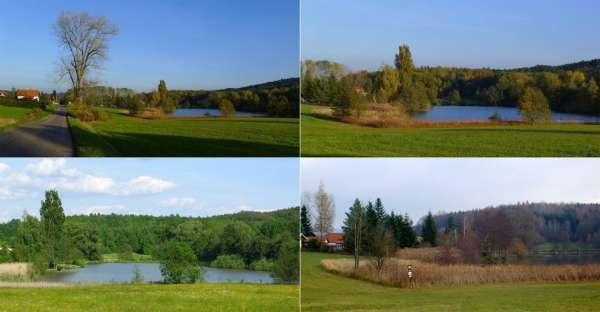 Reflection in the Murder Pond
Getting to the shore of the Murder pond pays off for the beautiful reflection on its surface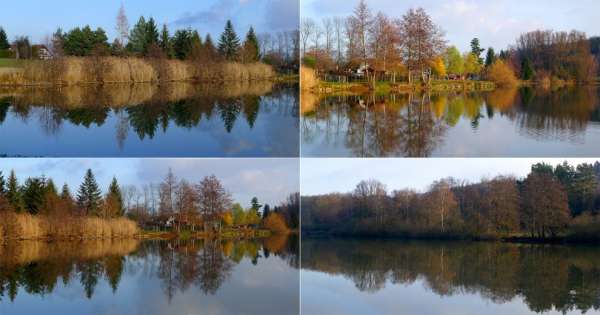 German pond
Right next to the Murder is a fairly large Němeček pond. This is a view of it from the dam, where you often meet fishermen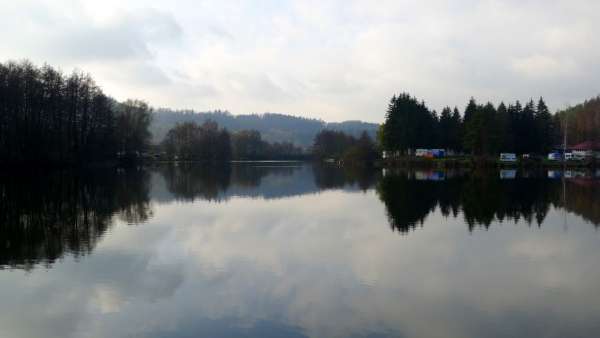 Cottage camp Jinolice
If you continue along the path along the south side of the Němeček pond, you will see the quiet Jinolice cottage camp on the other side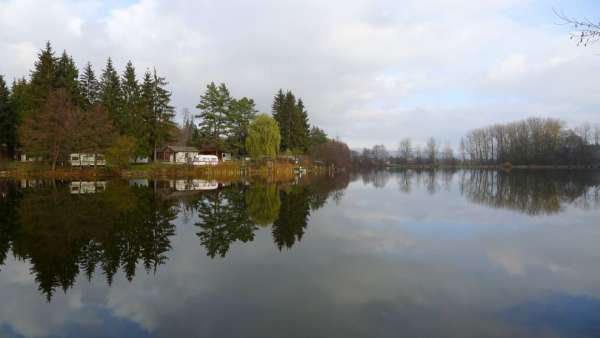 Oborský pond
Oborský rybník is a visitor center of Jinolické rybníky. In the north and south there is one sandy beach surrounded by grass. Another beach is next to the Eden recreation facility. If you don't like crowds, then avoid the summer holidays here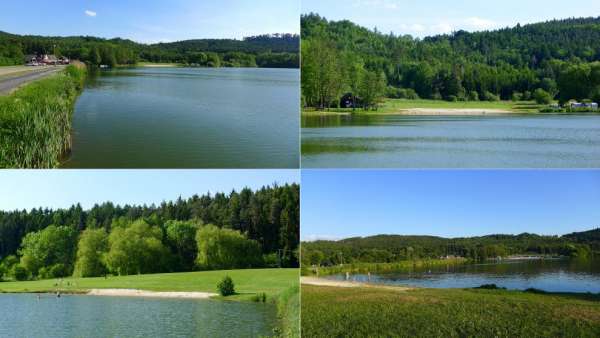 Jinolice in summer
In a nice summer it really lives here, the camp is full and all refreshments too. The beaches do not begin to relax until the early evening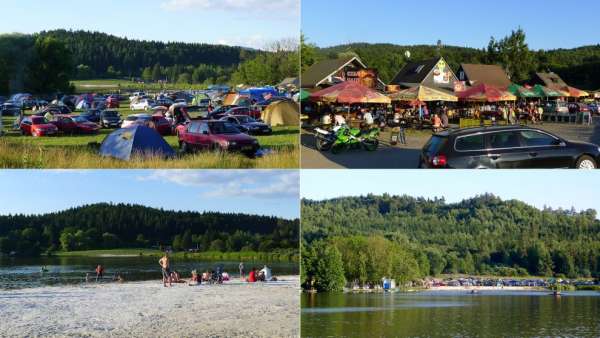 Jinolice in autumn
Jinolice in autumn also have their charm and attract to walks along the ponds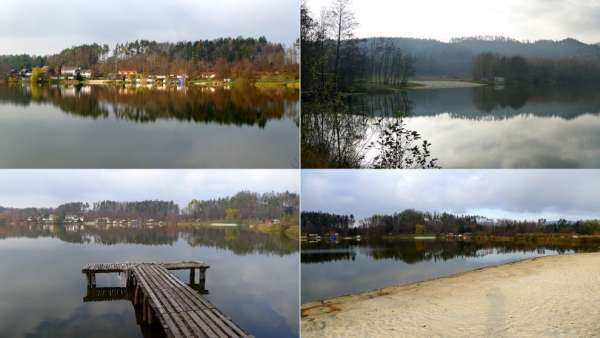 Obor pond in winter
If the winter is harder, it is of course possible to skate here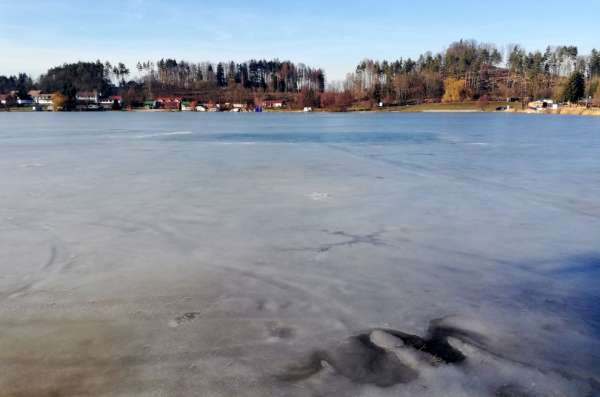 Natural monument Oborská louka
The western part of the Oborský pond belongs to the natural monument Oborská louka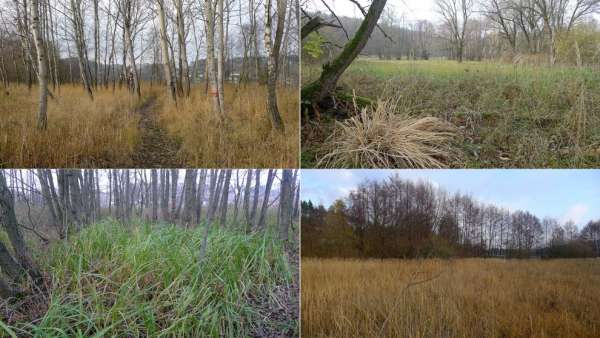 Applaud the author of the article!
Thanks!
Have you been there? Write a review of this place
Already rated by 1 traveler