The nearest trip from Ouranoupole

Just south of Ouranoupole there are several small islands – Drenie. A cruise to the local beach is probably the most popular and most accessible trip you can take from Ouranoupole. The advantage is that you are not bound by a fixed time, the ships commute about every hour, about 18 o'clock in the afternoon. From the beach you can go for a walk around the island to explore the local cliffs
Cruise on Drenia
The cruise from Ouranoupole to Drenia takes just over ten minutes. For a photo shoot, it is definitely better to sail back, in the afternoon, when the islands are lit up nicely by the sun. The mighty Mount Athos can be seen on the horizon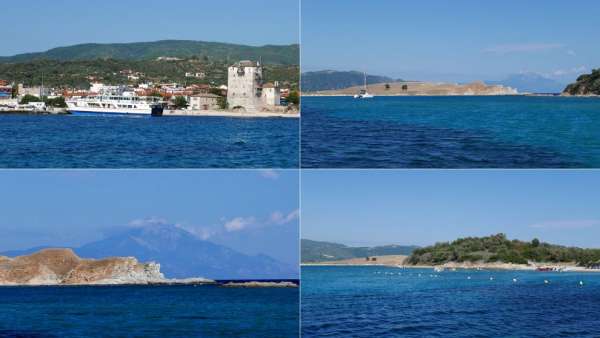 Drenia beach
The sandy beach of Drenia is an all-day destination for most visitors. It is about 300 meters long and there are sunbeds and parasols at both ends – free of charge. In the middle, opposite the small boarding pier, there is loose sand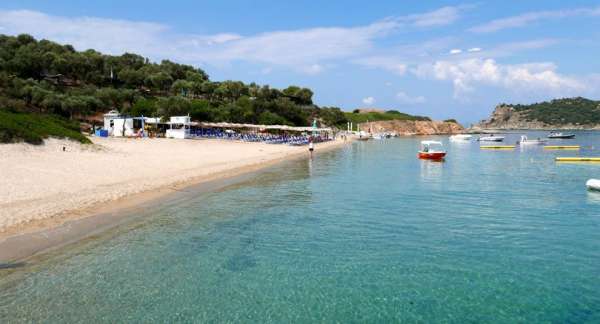 Life on the beach Drenia
As it is a very popular trip, there are quite a few visitors. In the early morning and late afternoon it is quite thin here and then it's great. It is ideal to return to the last ship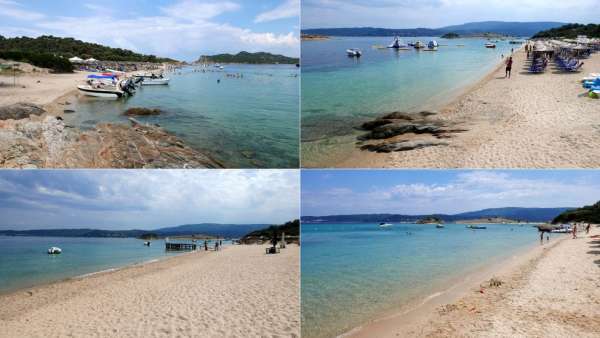 Walk west
After a few minutes walk west you are at the end of the island overlooking other small islets and cliffs.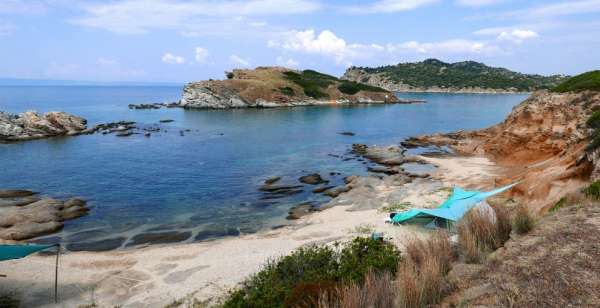 Walk east
A walk to the east is far more interesting for the views, so be sure to take it. The path leads along the sand between the rocks and is not difficult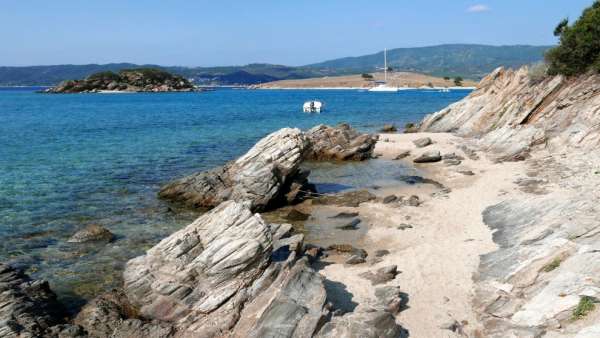 View of Donkey Island
On the walk you have mainly beautiful views of the adjacent Donkey Island with two nice beaches. But you can only get there on a rented boat or if you dare to swim about 200, which divides the two islands.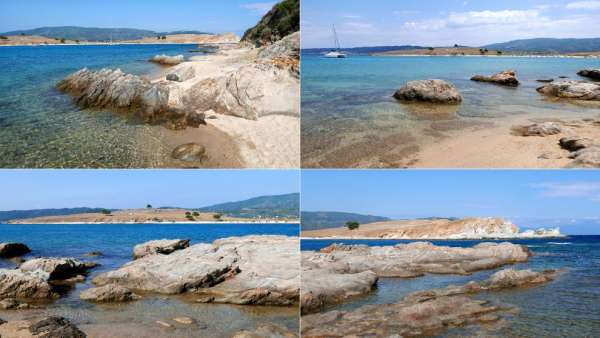 Donkey island from the cliff
When you go long enough, to the very western end of the island of Drenia, you will come across a footpath rising up a cliff. From the cliff there is a great view not only of Donkey Island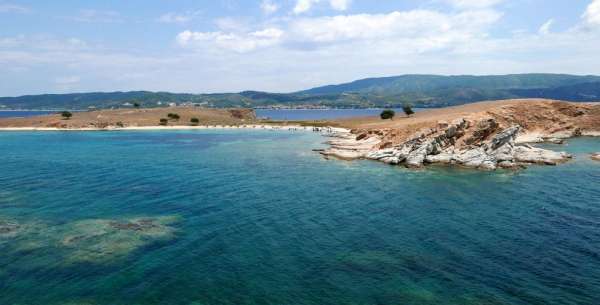 Donkey Island Cliffs
Donkey Island is topped by beautiful cliffs, which is probably the best scenery on this whole trip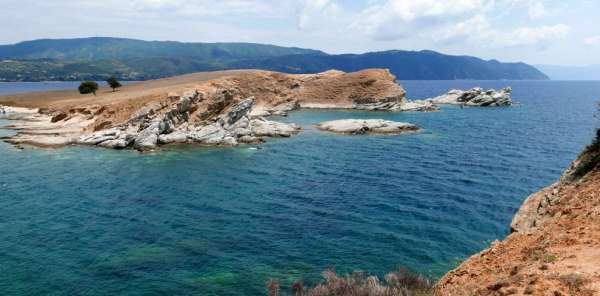 View of the cliffs
The prospect is really worth it and it pays to scramble here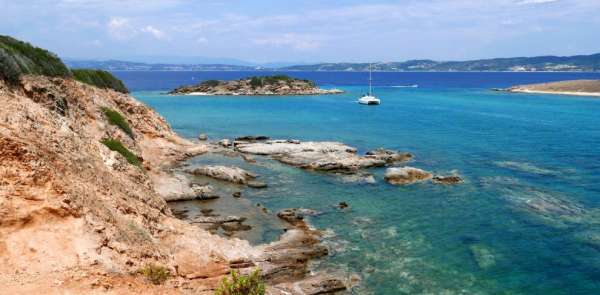 Inland Drenie
The southern part of the island is wild, cliffs and small rocky coves. Back to the beach is ideal to return the same way. It is also inland, but the footpath is quite narrow and overgrown, so you will be stabbed with bushes and you will not meet much interesting anyway.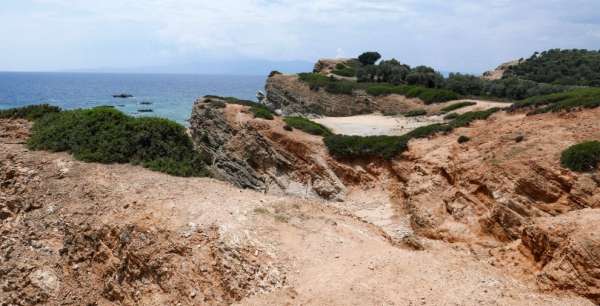 Applaud the author of the article!
Part of gigalist
Giga List:
The most beautiful trips to Chalkidiki Athos
The northernmost of the three fingers of Chalkidiki is called Athos. Its western part belongs to Greece and the eastern part to a… continue reading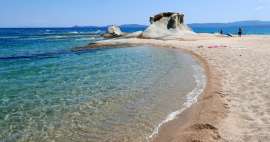 Thanks!
Have you been there? Write a review of this place
Already rated by 0 travelers