Beaches and attractions in Ouranoupoli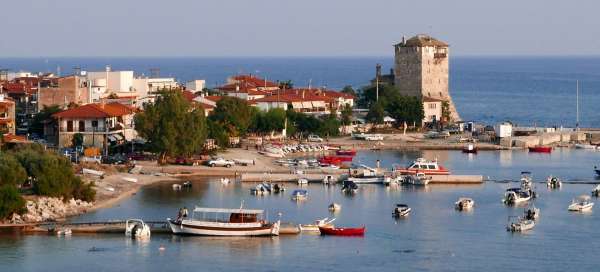 Ouranoupoli is the largest tourist resort on the northern tip of Chalkidiki. You will find a number of nice beaches, a picturesque center and the famous watchtower. Let's see what you can see here and where you can take a bath everywhere. You can spend your holiday here or come here for a day trip
Beach in the north of the city
At the very beginning of Ouranoupoli is an apartment building, which is fortunately high above the beautiful beach. It is easy to get here on a footpath. Here is probably the best swimming of the whole Ouranoupoli
Deserted beach in Ouranoupoli
If you want complete peace, walk through the rocks and walk to the very "last" beach in Ouranoupoli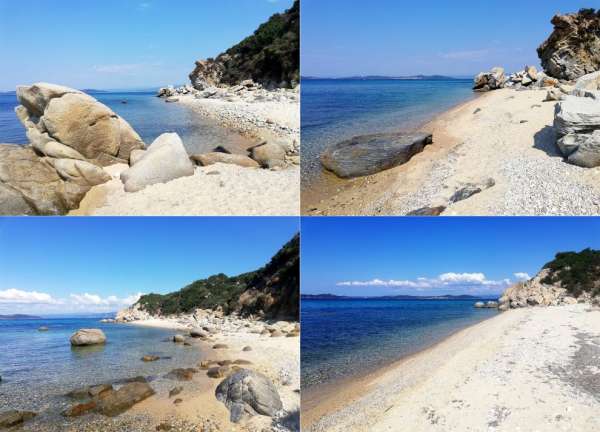 View of the beach from the top
From the beach we will continue to climb the footpath with a nice view back.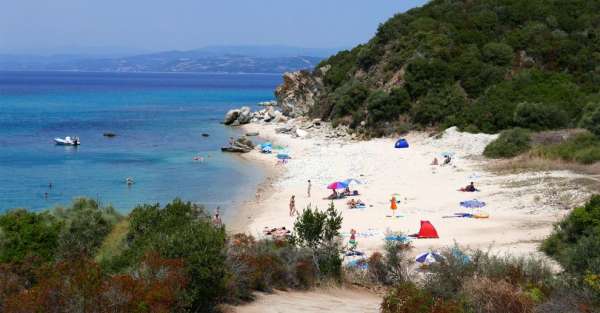 City view
There is a beautiful view of the center of Ouranoupole where the footpath connects to the road. You can continue along a nice sidewalk leading along the road or take a narrow path through the bushes down to the beach adjacent to the resort of Xenia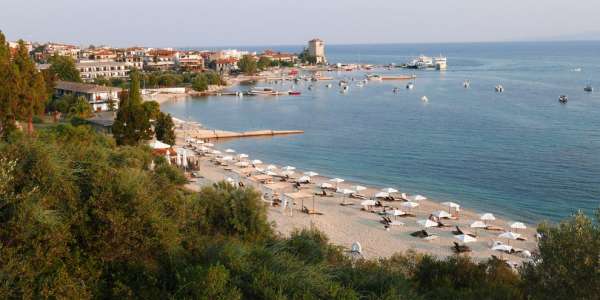 The main street in Ouranoupoli
A long street leads through the city center, where you will find everything you would expect in such a resort – taverns, souvenirs, car rentals …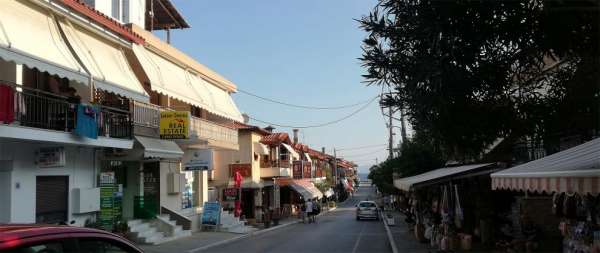 Small church in Ouranoupoli
You will not find many monuments in the city. One of them is a small church of Saints Constantine and Helen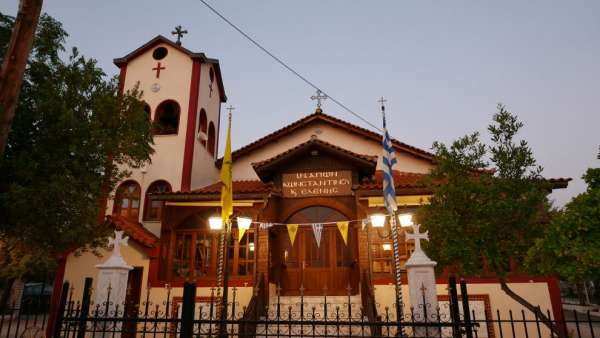 Souvenirs with a religious theme
In the city you will find a variety of shops offering magnificent religious items. Gold – silver, only the eyes cross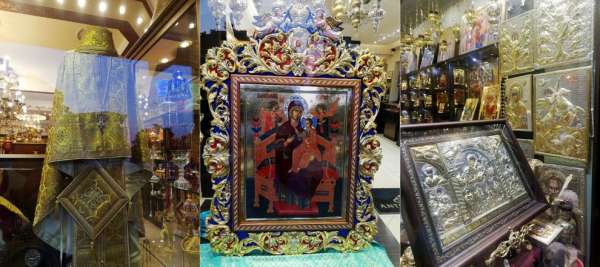 Tower of Ouranopol
The tower of Ouranopoli is located at the very southwest end of the city. It is the only really important monument of the city. There is another beach right next to it, but the proximity of the port can discourage anyone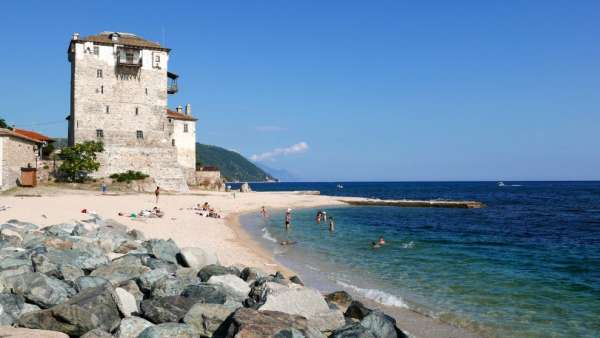 Chapel in the harbor
On the way to the port, you can still peek into a small chapel, where it has a charm, of course, only at night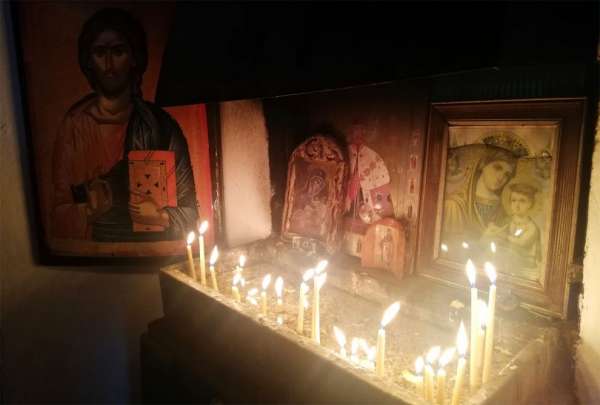 Port of Ouranoupoli
The port of Ouranoupoli is basically the center of trips you can take from the city. Small boats sail to the side island of Drenia, large ones cruise along the ecclesiastical state of Athos

View from the harbor
From the harbor there is a nice view of all the main beaches in Ouranoupoli

Sunsets in Ouranoupoli
Sunsets in Ouranoupoli are very nice, although due to the location of the sun does not disappear into the sea, but into the mountains in the west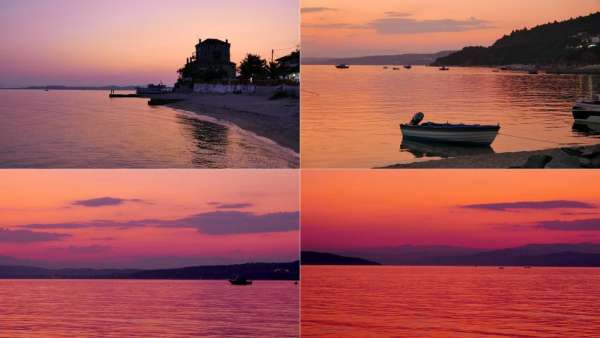 Applaud the author of the article!
Part of gigalist
Giga List:
The most beautiful trips to Chalkidiki Athos
The northernmost of the three fingers of Chalkidiki is called Athos. Its western part belongs to Greece and the eastern part to a… continue reading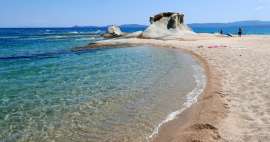 Thanks!
Have you been there? Write a review of this place
Already rated by 1 traveler