Beaches between the fingers of Chalkidiki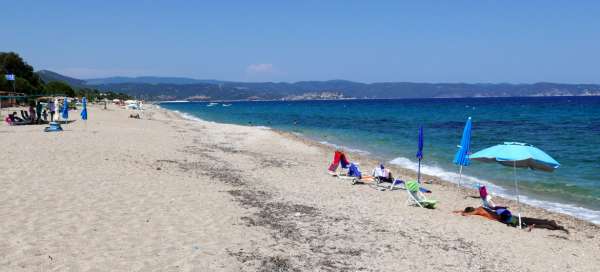 If you go on a car trip around Chalkidiki – along the road between the northern finger of Athos and the middle finger of Sithonia you will come across a number of nice beaches where you can take a bathing break. The center here is the town of Pyrgadikia, where you can buy provisions for a trip in the supermarket or strengthen in a tavern
Kampos beach - Pyrgadikia
We start the trip on the northern finger of Chalkidiki. The road from the largest city of Lerissos leads long inland. As you climb the hills, there are beautiful views up to the monumental Mount Athos. After 25 kilometers of driving, we finally descend to the sea to the largest resort "between the fingers" – Pyrgadikie. From here we head north along the coast to the almost kilometer long Kampos beach. There can be quite big waves, especially in the afternoon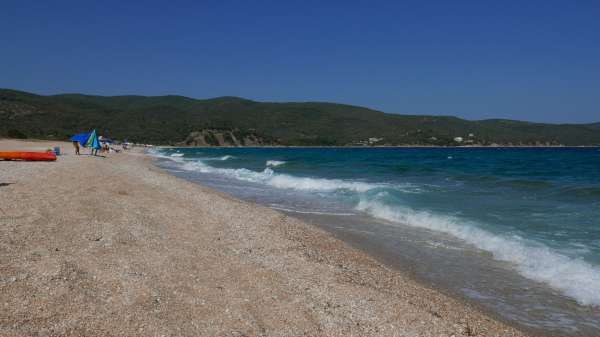 View of Pyrgadikia
From Kampos beach we return to Pyrgadikia (there is also a small beach by the harbor). We continue further south. Just outside the city are several small coves with nice beaches. Then it pays to stop at a nice lookout from where you can see both Pyrgadikia and the road that still awaits us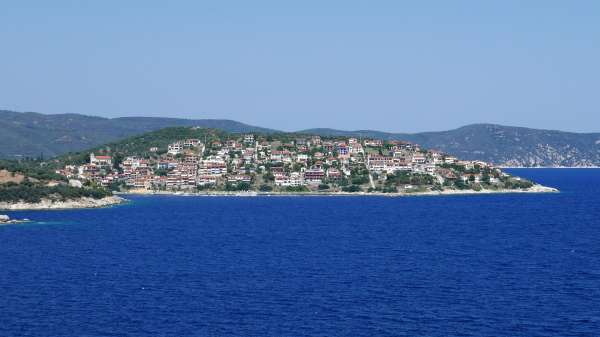 Coast near Pyrgadikia
View of small bays outside the city
View to the south
Now we have about five kilometers to drive just above the coast. At the southern end of this huge bay between the fingers of Chalkidki are three large beaches, visible from here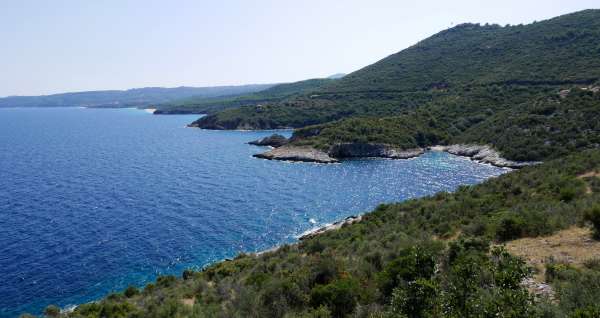 Salonikiou beach
The best accessible beach in the south is Salonikiou, almost a kilometer and a half long.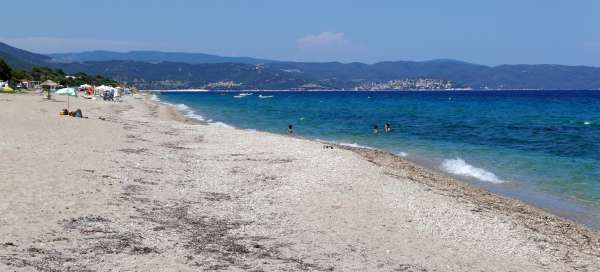 View from Salonikiou
The southern part of the beach is lined with beautiful green forest. From here, the middle finger of Sithonia slowly begins, which can be completely bypassed if you have enough time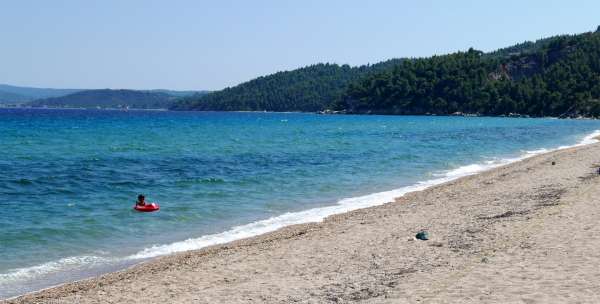 Applaud the author of the article!
Articles nearby
Part of gigalist
Giga List:
The most beautiful trips to Chalkidiki Athos
The northernmost of the three fingers of Chalkidiki is called Athos. Its western part belongs to Greece and the eastern part to a… continue reading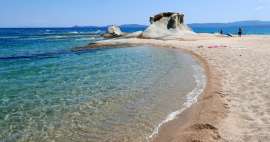 Thanks!
Have you been there? Write a review of this place
Already rated by 1 traveler