Foothills of Shivapuri
Set out from Kathmandu roughly to the northward direction straight ahead until the very end of the town. Although Budhanilkantha (1 450 m asl) is called as a separate settlement, it is not separated from the rest of this metropolis. Massif of Shivapuri is no longer distant from here.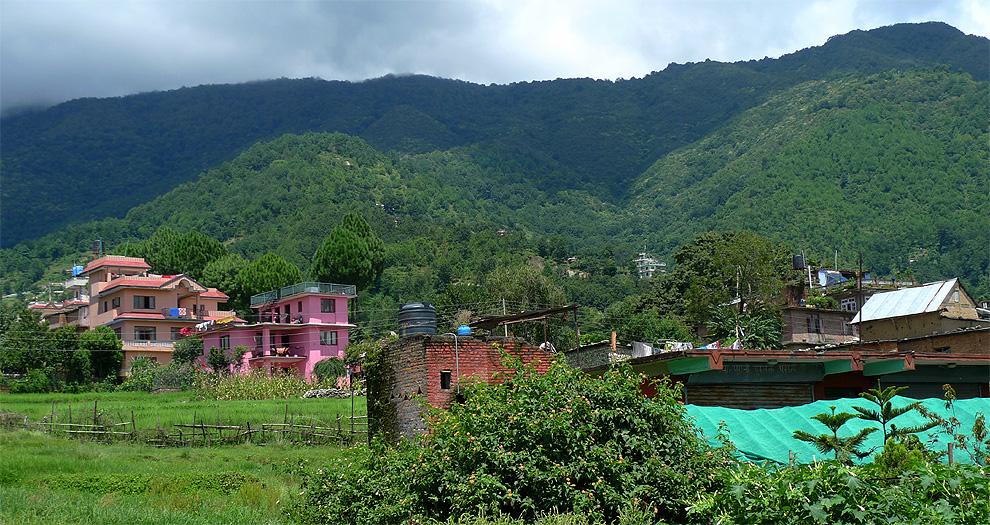 Surroundings of the temple
There is already quite sparse suburban area with views of the surrounding green ridges in the vicinity of the temple.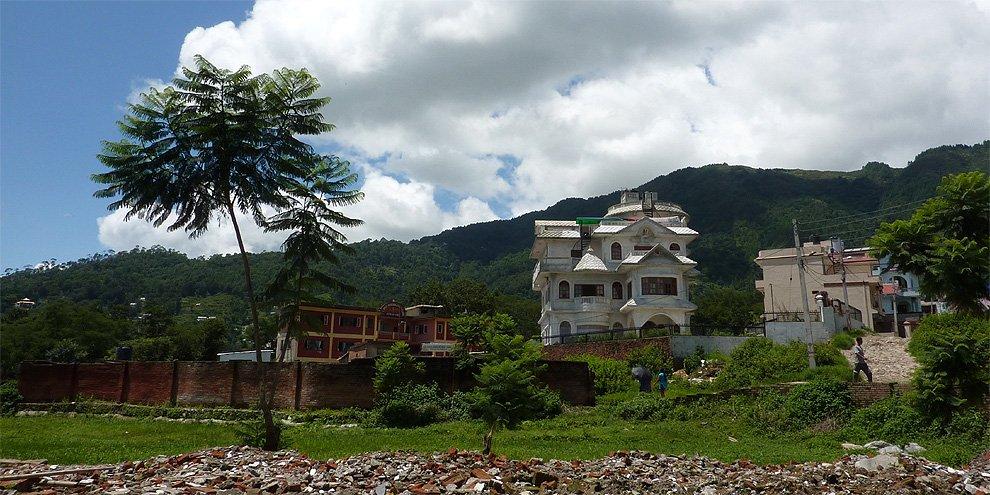 In the temple
If you're not native Hindus, you might have a problem with getting to the temple. It depends a lot on the guards at the entrance. They are not very used to tourists.
Reclining Vishnu
Basically the only attraction of this temple is lying Vishnu – a statue of the god lying on snakes is carved from a single stone and is the largest of its kind in Nepal. Stone, from which it is carved, is said to be shrouded in mystery.
 
Vishnu
It is quite interesting to see this place, but it takes only relatively short time. So it is worth to set out here only in case you want to see also more distant or other sights or you plan to continue to Shivapuri National Park.