Trip from Tux by cable car Gletscherbus 2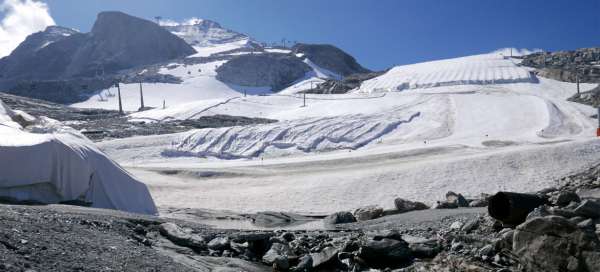 The second stage trip from Tux to the Hintertux Glacier is the journey from the first intermediate station of the Sommberg cable car to the Fernerhaus cottage (2,660 m above sea level) located directly below the end of the glacier. It is possible to ski here even in summer. Before heading out on the last cable car ride, you can take a walk around the area, relax on the sun terrace or have a snack.
Looking up
The Gletscherbus 2 cable car will move us almost 700 meters up, on the border of ice and snow. This is one of the first views of the entire exit route.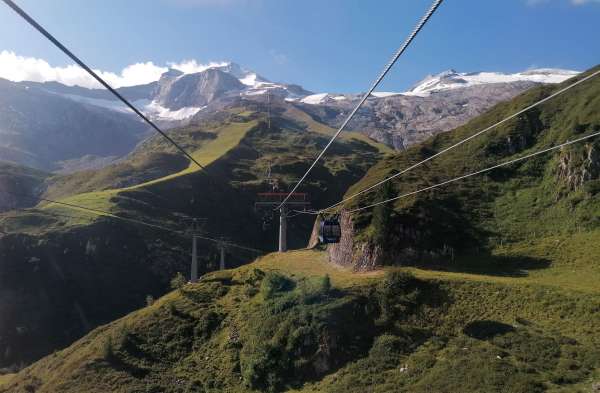 View of the glacier cut Lärmstange
The cable car first crosses the valley of the Tuxenbach stream. Then we can enjoy the local iconic peak Lärmstange, which cut the glacier incredibly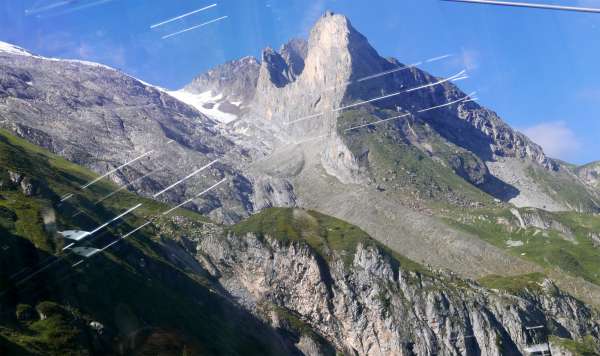 View back to Sommberg
Sommberg gradually disappears in the depths and we approach the second intermediate station.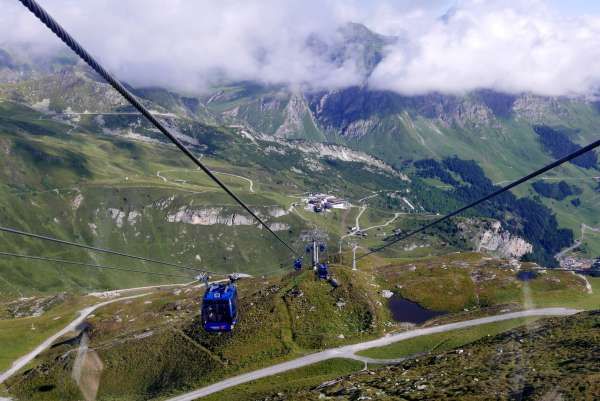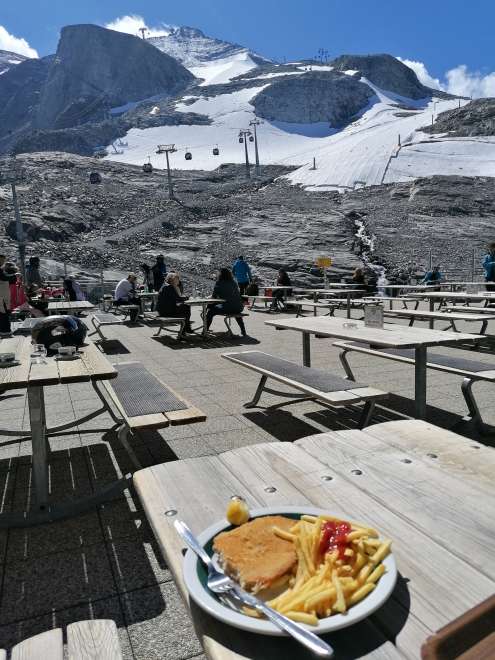 Fernerhaus (2,660 m above sea level)
We're finally at Fernerhaus. There is a really large sun terrace where you can enjoy the alpine views. There is also a huge self-service restaurant
The rest of the glacier
In the vicinity of the mountain cottage you can see the glacier receding massively and shrinking every year. Only a gigantic slope full of rocky tailings remained after him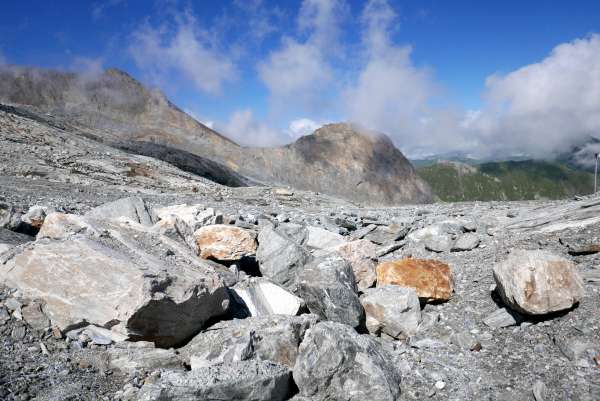 Glacier view
Above the cottage are still the remains of a once very massive glacier. Large parts are covered with white tarpaulins to slow down its thawing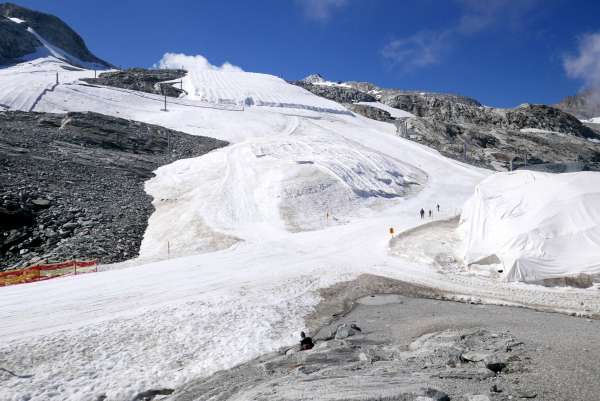 Walk around
You can also go for a short survey of the area. There is a gravel road for supply and maintenance cars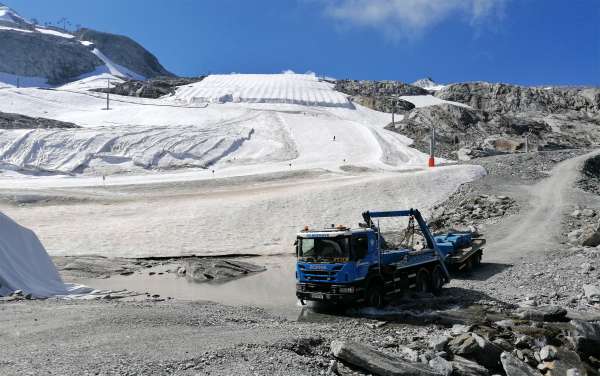 View up
View up to the next stage of the trip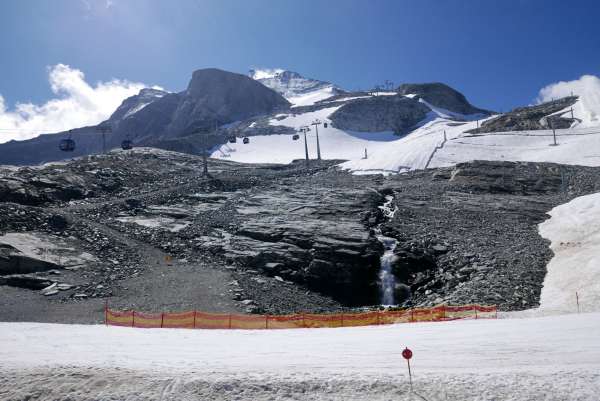 Applaud the author of the article!
Articles nearby
Thanks!
Have you been there? Write a review of this place
Already rated by 1 traveler