Trip from Tux by Gletscherbus 1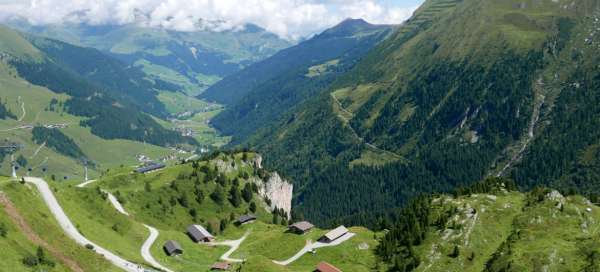 We can take a number of beautiful trips around Hintertux. The most famous of these is, of course, a trip to the Hintertux Glacier, which can be divided into several interesting stages in a completely different landscape. The first is the transfer from the valley of the Tuxenbach stream to the beautiful landscape around the first intermediate station of the Sommberg cable car, lying at an altitude (2,027 m above sea level)
View from Madseit
The access road to Hintertux leads through the wide picturesque Tuxertal valley. The surroundings of the river and the towns are covered with meadows, above them there are beautiful coniferous forests. From the town of Madseit there is already a beautiful view of the countryside that our trip will lead. The mountain in the foreground is Kleiner Kaserer (3093 m) and below it is the distinct Sommberg.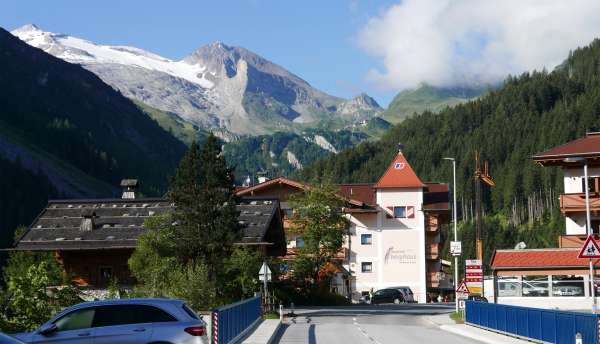 The starting point of the trip
We drive through Hintertux and in another kilometer there is a huge parking lot, several huge hotels and the lower station of the cable car. From here you can take a short walk to the Schraubenfall waterfall and the Schraubenfallhöhle gor­ge.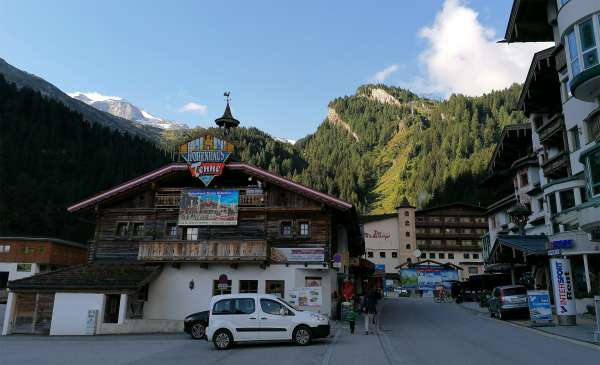 Glacier Bus 1
The cable car leading to the first Sommberg intermediate station is called Gletscherbus 1 and will lift you up 500 meters. The climb is quite steep, because the cable car takes you through a huge terrain break at the end of the valley
View back to the valley
Looking back, you can see the valley stretching to the horizon and the strongly expanding area around the lower station of the cable car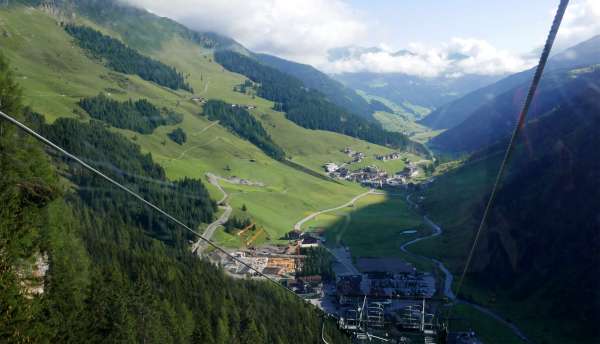 Arrival at Sommberg station
The steep climb of the cable car ends, we get over the edge of the terrain break. A picturesque world of meadows surrounded by mountain giants opens up to us. We see the continuation of the cable car towards the bottom of the glacier. It also shows how many glaciers have disappeared in recent decades.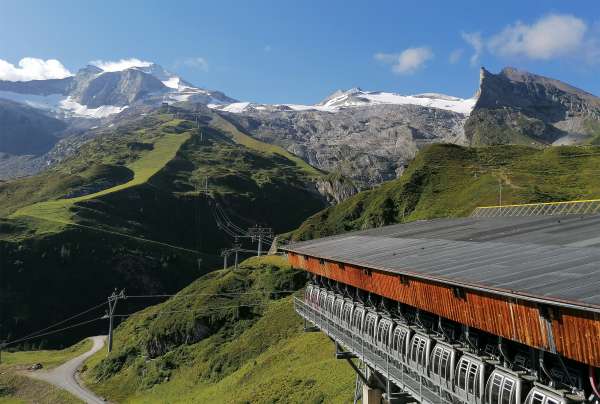 Walk to the lookout
From Sommberg you can take a number of nice hikes, such as the Tuxerjochhaus with the nearby Pfannköpfl (2388 m) or the Weiße Wand (2518 m). If you have little time or continue by cable car to the upper floors, at least take a walk to the view of the famous Lärmstange mountain (2686 m)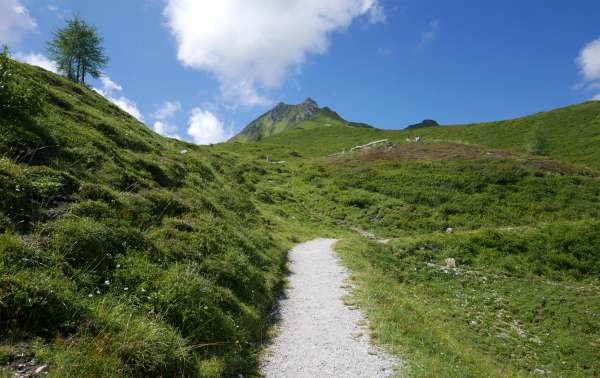 Looking back at the Sommberg
From the walk you have Sommberg towering over the valley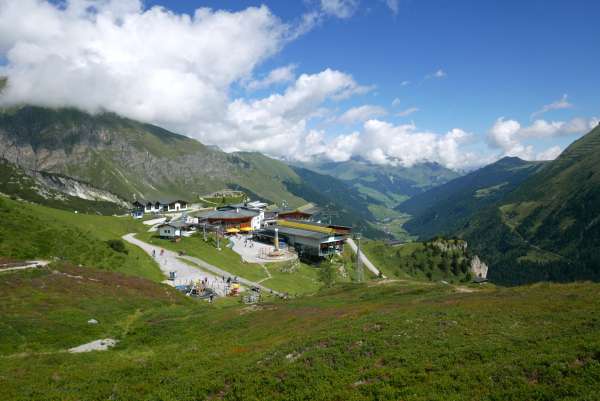 Lärmstange View (2686 m)
The view of the Lärmstange canine peak is truly breathtaking.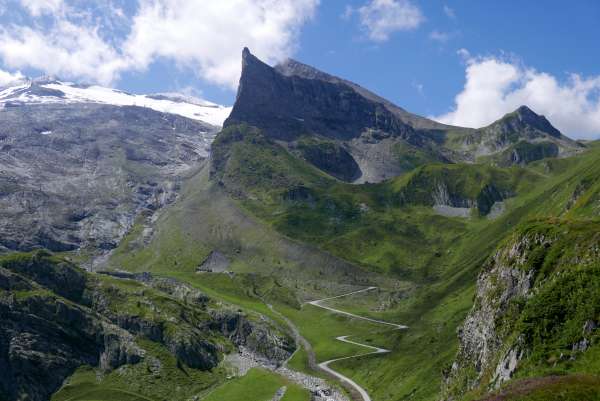 Hintertux even for small children
The walk around the prospects is really comfortable and can be done even by small children. In general, the whole area around Sommberg is very suitable for families with small children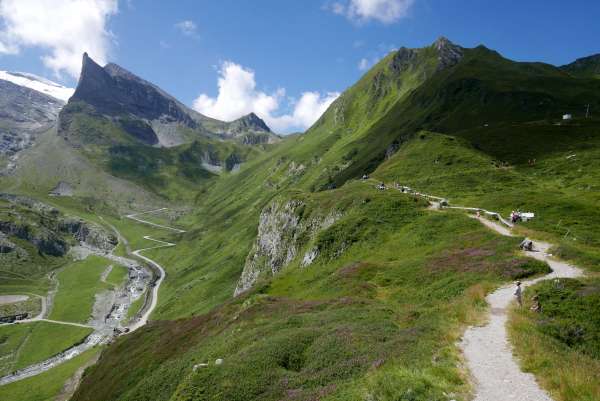 View of the Hintertux Glacier
A good challenge for physically fit cyclists – or less able to drive with an electric drive – is the road that supplies the second intermediate station of the Fernerhaus cable car by another 600 meters above sea level.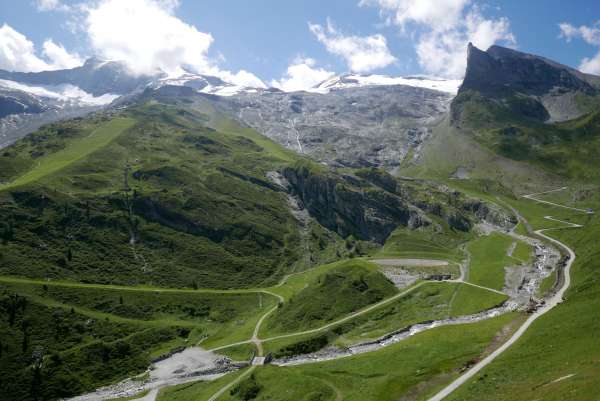 Magnificent views of the valley
The view of the valley is also worth it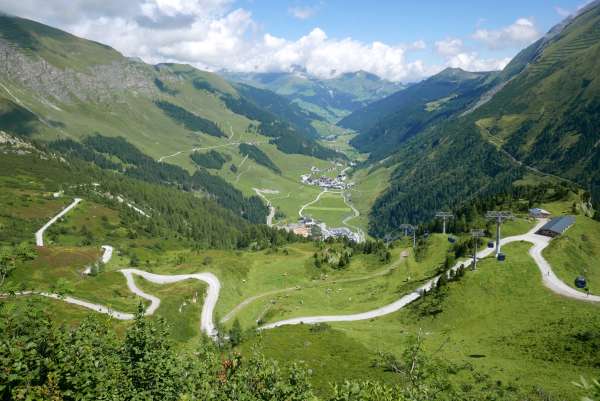 Applaud the author of the article!
Articles nearby
Thanks!
Have you been there? Write a review of this place
Already rated by 1 traveler